The Best LGBT-Friendly Hotels in Zona Rosa

While there are LGBT-friendly hotels all over Mexico City, Zona Rosa is known as the city's LGBT district and is where you'll find the most gay, lesbian, and trans-friendly bars and clubs. The Zona Rosa sits on one side of Colonia Juarez, one of the city's earliest upscale suburbs built in the early 1900s. The neighborhood has gone through many ups and downs over the years, but is now seeing a surge in revitalization and renovation. In short, it's a great place to be right now.
Hotel Geneve
Independent Hotel, Hotel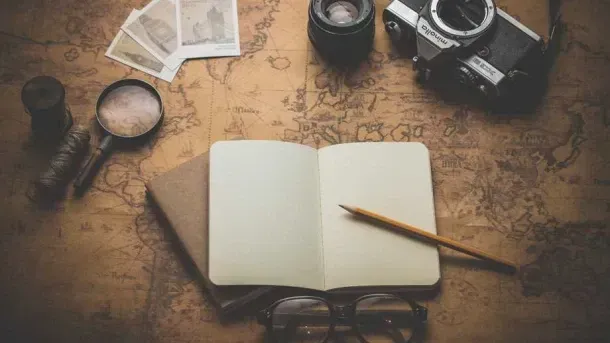 You can relive the decadent past of Hotel Geneve hunkered down in a plush chair in its library, or while enjoying afternoon tea in the glass-ceiling eating nook. Built in 1907, this is one of the area's oldest hotels, paying homage to its past and many famous and infamous former guests with a mini museum on the hotel's first floor. Rooms are tastefully and comfortably designed and include a selection of "era-style" rooms with historical memorabilia and artwork. This hotel has always been on the edge of progressive, providing some of the first rooms in the city for women traveling alone.
Hotel Suites Amberes
Hotel
Hotel Suites Amberes
puts you right in the middle of the action, with about a dozen LGBT-friendly bars and clubs within a three-block radius of the hotel. Their one and two-bedroom suites are nice if your stay in Mexico City is more than just a weekend, as each has a small kitchenette to cook some basic meals for you and your significant other. Add to that an onsite gym where you can workout to a view of the skyline and a business center for conducting meetings and you are all set for a extended stay in CDMX.
Hotel NH Collections Mexico City
Chain Hotel, Hotel, Luxury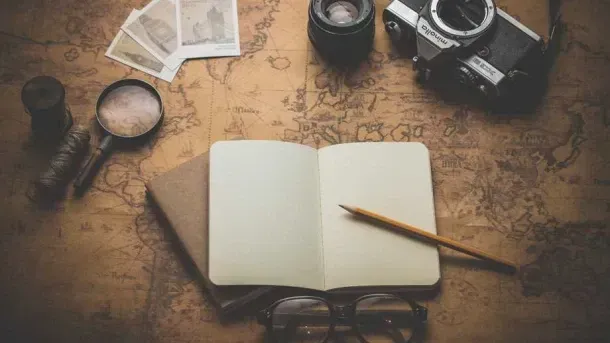 We love Hotel NH Mexico City for its Lazy Sunday option with free late check-out and longer breakfast hours for us weekend loungers (be sure to ask for it when you check in). This hotel also has its own theater with nightly performances, with discounted tickets for guests. Rooms are modern and spacious, with a simple color palate and great views of the city. Take a luxurious dip in the rooftop pool or work out in their fully-equipped fitness center open from 6am to 11pm.
Hotel Plaza Florencia
Chain Hotel, Hotel
There are actually two Hotel Plaza Florencia locations in the Zona Rosa, but the Florencia street hotel is just steps away from Nicho Bears & Bar and El Almacen, two of the area's popular gay bars. These rooms are your basic chain hotel offerings, but at a more accessible price point than some of the area's more high-end options. Besides being close to all the action, this hotel is also just a hop, skip and jump away from eclectic and hip
Colonia Roma
across Chapultepec avenue, an essential wander for at least one of your days in Mexico City.
Stara Hamburgo
Boutique Hotel, Hotel

Want a little luxury on your next visit to Mexico City? Stara Hamburgo is one of the neighborhood's newest upscale boutique hotels making headlines. Stara Hamburgo is just blocks form most of the local nightlife, offering an air of sophistication, chic and, most importantly, tranquility in the middle of the chaotic city. Working toward LEED certification, the hotel is a great stay for the eco-conscious and has one of the best business centers in the city. The artwork is modern, bold and somewhat kitsch but the suites are the height of relaxation and simplistic decadence. Get a room on the first floor to take advantage of its great outdoor patios.
6M9 Gay Guesthouse
6M9 Gay Guesthouse, is the only 100% gay hotel in the city – that means guests as well as ownership. They have a jacuzzi, pool and steamroom and word on the street is that clothing is optional. This hotel isn't right in the middle of the hubhub of Zona Rosa, but close enough to stumble home to at the end of the night. A spa offering massages and other treatments is a godsend for a busy weekend of exploring the city and hitting the bars.
Destinations Unlocked:
Let our travel expert Stefano help you find your perfect Culture trip
Looking for an expert's perspective?
Uncover my top 3 recommended places from each continent on the map.
CentralAmerica
1. Guatemala
An express adventure for those with limited time off. Prepare yourself incredible experiences. You will hike a volcano, visit mayan temples and witness a ceremony and take in beautiful colonial Antigua.
CentralAmerica
2. Belize
A quick trip not too far away for those seeking a relaxing mini break. You will have plenty of free time to relax but also some awesome activities to experience the rainforest and the caribbean sea.
CentralAmerica
3. Mexico
An exciting mini trip exploring the lesser known colonial towns of central Mexico. This is hte perfect trip for someone with limited time off and still wants to turn on explorer mode and do something different.
SouthAmerica
1. Ecuador
A remarkable 8 days adventure through the Andes and the Amazon rainforest. The best choice for adventure seekers wishing to visit the 2 most iconic areas of South America, in only 1 week and no flights.
SouthAmerica
2. Peru
An alternative itinerary to classic Peru, from Cusco to Arequipa. This itinerary is great combination of highlights Cusco and Machu Picchu with the lesser known Arequipa and Colca Canyon.
Europe
1. Italy
The ultimate Italian experience from the vibrant streets of Naples to the breathtaking sceneries of the Amalfi Coast followed by Matera and down to Puglia with its golden beaches, intense flavours and fascinating destinations.
Europe
2. Scotland
Embark on this great adventure starting from London all the way to Scotland with a true Scottish experience made of breathtaking sceneries, whisky tasting and ..lots of fun! Ideal for train lovers and explorers.
Europe
3. Portugal
A wonderful train journey around Portugal, from the romantic city of Porto to the Douro Valley, to the beautiful Aveiro all the way to Lisbon and Sintra. The perfect trip to train, culinary and culture lovers.
Asia
1. South Korea
Discover incredible temples, mountains and modern cities on this 10 day adventure. This trip is perfect for those seeking immersion in the cuisine, culture and natural wonders of South Korea.
Asia
2. Thailand
From Bankgok to Angkor Wat to Ho Chi Minh City and everything in between - adventure through the heart of South-East Asia. Taste the delights, see history brought to life and unwind on a Mekong River cruise.
Asia
3. Sri Lanka
A fantastic adventure that showcases Sri Lanka's fantastic landscapes, wildlife and flavours. With 3 epic rail journeys, 3 UNESCO heritage sites and time to relax, this trip has loads to offer at a great price
Africa
1. Morocco
An epic journey across Morocco: from Casablanca to Marrakech, through the blue city of Chefchaouen to the wonders of the desert and deep to the High Atlas Mountains - this trip has it all! Ideal for true explorers!
Africa
2. Egypt
From Cairo to Aswan, this trip brings the land of the pharaohs to life. You'll visit the Pyramids, Valley of the Kings and Luxor Temple and cruise down the Nile in style. This is the perfect way to explore Egypt.
Room Mate Valentina
Hotel, Independent Hotel

Room Mate Valentina is a favorite in Zona Rosa. Brightly colored, with bold and beautiful interior design, the hotel's motto is "Your pal in Mexico City." It offers a city guide of important sites to see and good restaurants and bars to seek out.
Room Mate Valentina
is the most centrally located of all the hotels mentioned here in regards to the Zona Rosa, and is just a short walk from the Museum of Anthropology, the Museum of Modern Art and the Tamayo Art museum, all on Reforma Avenue.
Volcanic Iceland Epic Trip
meet our Local Insider
Hanna
HOW LONG HAVE YOU BEEN A GUIDE?
2 years.
WHAT DO YOU LOVE ABOUT YOUR JOB?
It's the personal contact, the personal experiences. I love meeting people from all over the world... I really like getting to know everyone and feeling like I'm traveling with a group of friends.
WHAT DESTINATION IS ON YOUR TRAVEL BUCKET-LIST?
I have so many places on my list, but I would really lobe to go to Africa. I consider myself an "adventure girl" and Africa feels like the ULTIMATE adventure!
Every CULTURE TRIP Small-group adventure is led by a Local Insider just like Hanna.

KEEN TO EXPLORE THE WORLD?
Connect with like-minded people on our premium trips curated by local insiders and with care for the world
Since you are here, we would like to share our vision for the future of travel - and the direction Culture Trip is moving in.
Culture Trip launched in 2011 with a simple yet passionate mission: to inspire people to go beyond their boundaries and experience what makes a place, its people and its culture special and meaningful — and this is still in our DNA today. We are proud that, for more than a decade, millions like you have trusted our award-winning recommendations by people who deeply understand what makes certain places and communities so special.
Increasingly we believe the world needs more meaningful, real-life connections between curious travellers keen to explore the world in a more responsible way. That is why we have intensively curated a collection of premium small-group trips as an invitation to meet and connect with new, like-minded people for once-in-a-lifetime experiences in three categories: Culture Trips, Rail Trips and Private Trips. Our Trips are suitable for both solo travelers, couples and friends who want to explore the world together.
Culture Trips are deeply immersive 5 to 16 days itineraries, that combine authentic local experiences, exciting activities and 4-5* accommodation to look forward to at the end of each day. Our Rail Trips are our most planet-friendly itineraries that invite you to take the scenic route, relax whilst getting under the skin of a destination. Our Private Trips are fully tailored itineraries, curated by our Travel Experts specifically for you, your friends or your family.
We know that many of you worry about the environmental impact of travel and are looking for ways of expanding horizons in ways that do minimal harm - and may even bring benefits. We are committed to go as far as possible in curating our trips with care for the planet. That is why all of our trips are flightless in destination, fully carbon offset - and we have ambitious plans to be net zero in the very near future.