10 Unmissable Bars In Schöneberg, Berlin

Anyone who categorizes Schöneberg as just a residential pocket of Berlin is sorely mistaken. This sleek borough, with its broad boulevards, leafy parks and classic architecture is also home to a buzzing LGBT community and innumerable great bars. Here are the 10 best

Green Door
Bar, Cocktail Bar, Cocktails, Beer
The Green door
is an infamous speakeasy in Berlin with a green door. The bar cannot be seen from the outside; like any good speakeasy it keeps its architectural insides furtive. The bartending knowledge here is encyclopedic, and pairs perfectly with the extensive drink menu. Whether it's a whiskey or a gin-based cocktail the watering hole wanderers are craving, the bartenders will serve something elegant, precise, and delicious. The charming
accoutrements
of this speakeasy include an entrance doorbell waiting to be rung and assigned seats upon entering. This is the place to come to enjoy a piece of esoteric
Berlin
, while enjoying well-prepared cocktails that range from the 'make-you-feel-right-at-home' to the 'how-do-you-pronounce-this-again.'
Stagger Lee
Cocktail Bar, Bar, Fast Food, Cocktails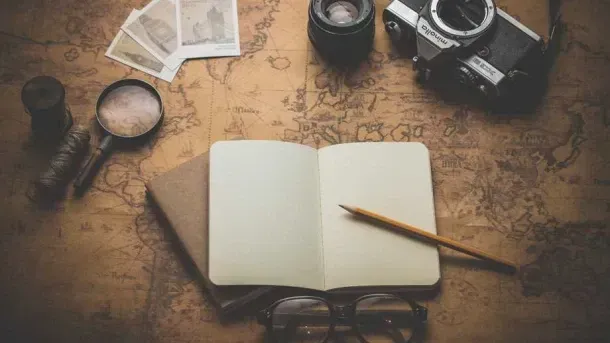 Stagger Lee
is an infamous craft cocktail bar accompanied by a necessary door bell. Almost anything on the lengthy drink menu is worth ordering, and is made with fastidious dedication. The atmosphere is somewhere between upscale and laid-back, which has to do with the pleasantly graceful drinks juxtaposed against the western saloon interior. A labyrinth of mahogany and rich scarlet wallpaper add warmth to this dark yet inviting bar. The drink menu is delightfully riddled with quirkily named drinks; one of the favorites being 'Alabama Song
.'
The cozy, romantic interior and the creative drinks make this the perfect place to be on a winter night.
Hudson Bar
Bar, Cocktails, Beer, German

Hudson bar
is a classic player in the surreptitious cocktail scene in Berlin. Like most upscale, furtive watering holes, the door-hovering barman decides who gets to cross the river Styx into the alcohol-drenched night. The inside is cavernous while maintaining an intimate integrity. The bar's name is a reference to the Hemingway novel,
Islands in the Stream
where the protagonist is a stoic male figure. Like the classic cold characters of Hemingway's pen, good drink is involved. The incredible drinks menu pays homage to the name's concept by being almost a book itself. In addition to the lovely literary libations, the romantic and hospitable atmosphere is palpable throughout the bar. This, mixed with the unique and tasty cocktails like the Absinthe margarita, make this Berlin institution worth its hype.
Rote Beete
Bar, Beer, Coffee

Rote Beete
is a quiet reprieve from the often noisy and busy Nollendorfplatz. This gallant dive bar is a neighborhood favorite for many reasons. The attentive and friendly staff make the eclectic clientele feel right at home and taken care of. There are also live shows on the weekends. Rote Beete knows how to serve up a good mojito, in addition to other standard cocktails, all at a price that isn't bank-breaking. The music ranges from funky to chilled, adding the right amount of ambience to this intimately lit watering hole with its honest drinks, and unpretentious locals.
Möve im Felsenkeller
Bar, Pub, German, Beer, Pub Grub

Möve im Felsenkeller
is full of the vestiges of authentic German culture; just smell the mouth-watering sausages and colossal pretzels after a glass of effervescent Hefeweizen. The décor harks back to Old Berlin, and is the cheapest way to time travel. There's a sizable amount of delectable beers on tap and great news for non-smokers: there's no tumbling cigarette smoke to ninja through, because it's a non-smoking bar, a rarity in Berlin for the lung-conscious.
Restaurant WeinGut
Bar, Bistro, Restaurant, Wine Bar, German, European

This is a
restaurant
and a wine bar with hints of a
French
bistro. The attentive and knowledgeable staff are happy to pair excellent wines from their well-stocked wine racks with their rotating menus. The wine list is global, so no matter your country of preference, this place can cater to it. The atmosphere is quaint since it's only about a ten-table operation. The charming and quiet undercurrent invites the guests to linger while swirling their wine of choice.
Slumberland
Bar, Beer, German
Wake up in Slumberland, a dive bar rumored to be a pit-stop for
David Bowie
when he visited the
Hauptstadt
. Here, the prices are moderate for Berlin, which means cheap for everywhere else, and the spacious interior has ample seating options; high table, booth, or bar stool. The foosball and floor-sand add to the quirky nature of this fine watering hole.
Mister Hu
Bar, Cocktail Bar, Cocktails, Beer

This stylish cocktail bar boasts a very happy Happy-Hour until 9 pm with 6.50€ cocktails.
Mister Hu
, like any top-notch cocktail establishment, comes equipped with bartenders well acquainted with the labor of proper drink crafting. The bar's shadowy interior gives it a sleek elegance, with its patchwork of blacks and forest greens, allowing the clientele to slink into comfortable repose.
Train Cocktailbar
Bar, Cocktail Bar, Cocktails, Beer

Though
Train Cocktailbar
isn't as much of a secret as it used to be, it's still off the beaten track enough to be missed by many. The bar is in an old train carriage and steeped in red hues and mahogany. There's also an outdoor seating area (weather permitting) that bleeds out from the main carriage with wrap-around cushions and red and gold umbrellas. The atmosphere is always happy because of the gregarious bar staff. Also, who wouldn't be happy drinking reasonably priced cocktails in a train?
Voima
Bar, Finnish, German, Beer
Voima
is a new addition to the Schöneberg drinking scene, a neophyte watering hole with Finnish inspiration. The owner, Barbara Ettel, a.k.a. Piri, is one of the key players in the Berlin bar scene. Her knowledge of well-made cocktails makes her the renowned barkeep she is and the drinks at Voima are innovative, rich and delectable. The
Scandinavian
interior harbors a minimalism that allows the spotlight to focus on the drinks, which garner their fame by mixing classics with Finnish ingredients. This place is a must for true fans of mixology, or just plain old hedonists.
Volcanic Iceland Epic Trip
meet our Local Insider
Hanna
HOW LONG HAVE YOU BEEN A GUIDE?
2 years.
WHAT DO YOU LOVE ABOUT YOUR JOB?
It's the personal contact, the personal experiences. I love meeting people from all over the world... I really like getting to know everyone and feeling like I'm traveling with a group of friends.
WHAT DESTINATION IS ON YOUR TRAVEL BUCKET-LIST?
I have so many places on my list, but I would really lobe to go to Africa. I consider myself an "adventure girl" and Africa feels like the ULTIMATE adventure!
Every CULTURE TRIP Small-group adventure is led by a Local Insider just like Hanna.

KEEN TO EXPLORE THE WORLD?
Connect with like-minded people on our premium trips curated by local insiders and with care for the world
Since you are here, we would like to share our vision for the future of travel - and the direction Culture Trip is moving in.
Culture Trip launched in 2011 with a simple yet passionate mission: to inspire people to go beyond their boundaries and experience what makes a place, its people and its culture special and meaningful — and this is still in our DNA today. We are proud that, for more than a decade, millions like you have trusted our award-winning recommendations by people who deeply understand what makes certain places and communities so special.
Increasingly we believe the world needs more meaningful, real-life connections between curious travellers keen to explore the world in a more responsible way. That is why we have intensively curated a collection of premium small-group trips as an invitation to meet and connect with new, like-minded people for once-in-a-lifetime experiences in three categories: Culture Trips, Rail Trips and Private Trips. Our Trips are suitable for both solo travelers, couples and friends who want to explore the world together.
Culture Trips are deeply immersive 5 to 16 days itineraries, that combine authentic local experiences, exciting activities and 4-5* accommodation to look forward to at the end of each day. Our Rail Trips are our most planet-friendly itineraries that invite you to take the scenic route, relax whilst getting under the skin of a destination. Our Private Trips are fully tailored itineraries, curated by our Travel Experts specifically for you, your friends or your family.
We know that many of you worry about the environmental impact of travel and are looking for ways of expanding horizons in ways that do minimal harm - and may even bring benefits. We are committed to go as far as possible in curating our trips with care for the planet. That is why all of our trips are flightless in destination, fully carbon offset - and we have ambitious plans to be net zero in the very near future.