The 10 Best Restaurants in Fort, Mumbai

Named after the defensive structure Fort George, built by the British East India Company, Fort is one of Mumbai's most bustling areas, and was the cultural and commercial centre of the city in the 18th century. The area is filled with shops, cafés and, of course, restaurants. From traditional Parsi eating houses to trendy international dining, we explore the best restaurants in Mumbai's historic Fort area.
Zodiac Grill
Restaurant, European

Zodiac Grill
is the place to go for a luxurious experience. The aptly named restaurant has a rich-looking dome set in its ceiling, depicting the night sky with zodiac constellations. The Zodiac Grill at the Tajal Mahal Palace also has one of the best hospitality teams, dedicated to creating a relaxing, pleasant environment. The Zodiac Grill also has regular live piano music which creates a tranquil ambiance.
Ziya
Bar, Restaurant, Indian
Ziya
is the perfect fine dining experience. Meaning 'light' in
Arabic
, Ziya's interior is warmly flooded with gold and beige which brilliantly lightens the dining space. With an excellent view of the cityscape, Ziya at the The Oberoi Hotel is a delight when it comes to it rich taste and their knack for experimenting with flavors and mixtures.
The Sassy Spoon
Restaurant, Indian
The Sassy Spoon
's self-proclaimed aim is 'to keep it simple and have fun', and they certainly live up to this, with delicious dishes and a relaxed environment. The Sassy Spoon ensures guests feel at home with their garden and home-style cooking. The restaurant has a heart of its own and is the perfect spot to relax and calm your mind while you devour their eclectic cuisine.
Meating Joint Imbiss
Restaurant, German

Meating Joint Imbiss
is a paradise for all meat lovers. Meating Point Imbiss specializes in German cuisine which is not often found in many restaurants in Mumbai, and is perfect for those who fancy something different and wish to taste the flavors of traditional European dishes. The simplicity and minimalist décor of the restaurant with its arched bricks walls and soft golden lighting gives the place a cosy ambiance, exuding warmth and cheerfulness.
Burma Burma
Restaurant, Indian

Burma Burma
is a restaurant that was born out of a love story between Myanmaric roots and
Burmese
cuisine. It is the first and the only restaurant in Mumbai to dedicate itself entirely to Burmese cuisine. Burma Burma is not only a must visit for the sole purpose of its food, but for its much talked about interiors, which will transport you to back to Burma. With prayer wheels embedded into the walls, and inverted Burmese parosols decked out in bright colors and hanging from the restaurant's ceiling, the dining experience here is both delicious and beautiful.
Jimmy Boy
Jimmy Boy is the place to go for authentic Parsi cuisine. Parsis are of Iranian descent, largely being Zoroastrians who fled from Iran to India during the 17th century Arab invasion. Unique and delicious, Parsi cuisine is a wonderful amalgamation of Persian and Indian flavours. Located in a quaint little place in Mumbai's fort area, Jimmy Boy is an adorable restaurant with wooden tiled furnishings giving a vintage feel to the ambiance.
Address: Vikas Building, 11 Bank Street, Off Horniman Circle, Fort, Mumbai, India, +91 22 2270 0880
Destinations Unlocked:
Let our travel expert Stefano help you find your perfect Culture trip
Looking for an expert's perspective?
Uncover my top 3 recommended places from each continent on the map.
CentralAmerica
1. Guatemala
An express adventure for those with limited time off. Prepare yourself incredible experiences. You will hike a volcano, visit mayan temples and witness a ceremony and take in beautiful colonial Antigua.
CentralAmerica
2. Belize
A quick trip not too far away for those seeking a relaxing mini break. You will have plenty of free time to relax but also some awesome activities to experience the rainforest and the caribbean sea.
CentralAmerica
3. Mexico
An exciting mini trip exploring the lesser known colonial towns of central Mexico. This is hte perfect trip for someone with limited time off and still wants to turn on explorer mode and do something different.
SouthAmerica
1. Ecuador
A remarkable 8 days adventure through the Andes and the Amazon rainforest. The best choice for adventure seekers wishing to visit the 2 most iconic areas of South America, in only 1 week and no flights.
SouthAmerica
2. Peru
An alternative itinerary to classic Peru, from Cusco to Arequipa. This itinerary is great combination of highlights Cusco and Machu Picchu with the lesser known Arequipa and Colca Canyon.
Europe
1. Italy
The ultimate Italian experience from the vibrant streets of Naples to the breathtaking sceneries of the Amalfi Coast followed by Matera and down to Puglia with its golden beaches, intense flavours and fascinating destinations.
Europe
2. Scotland
Embark on this great adventure starting from London all the way to Scotland with a true Scottish experience made of breathtaking sceneries, whisky tasting and ..lots of fun! Ideal for train lovers and explorers.
Europe
3. Portugal
A wonderful train journey around Portugal, from the romantic city of Porto to the Douro Valley, to the beautiful Aveiro all the way to Lisbon and Sintra. The perfect trip to train, culinary and culture lovers.
Asia
1. South Korea
Discover incredible temples, mountains and modern cities on this 10 day adventure. This trip is perfect for those seeking immersion in the cuisine, culture and natural wonders of South Korea.
Asia
2. Thailand
From Bankgok to Angkor Wat to Ho Chi Minh City and everything in between - adventure through the heart of South-East Asia. Taste the delights, see history brought to life and unwind on a Mekong River cruise.
Asia
3. Sri Lanka
A fantastic adventure that showcases Sri Lanka's fantastic landscapes, wildlife and flavours. With 3 epic rail journeys, 3 UNESCO heritage sites and time to relax, this trip has loads to offer at a great price
Africa
1. Morocco
An epic journey across Morocco: from Casablanca to Marrakech, through the blue city of Chefchaouen to the wonders of the desert and deep to the High Atlas Mountains - this trip has it all! Ideal for true explorers!
Africa
2. Egypt
From Cairo to Aswan, this trip brings the land of the pharaohs to life. You'll visit the Pyramids, Valley of the Kings and Luxor Temple and cruise down the Nile in style. This is the perfect way to explore Egypt.
5 Spice
Popular among students, 5 Spice is the of place to head to after endless college lectures. Brightly lit and with simple a interior, it is the perfect hangout spot. 5 Spice is famous for its generosity when it comes to portions, rejecting many restaurants' small, fancy presentation in favor of delicious, abundant dishes. The cuisine is largely Chinese-inspired, with mouthwatering options such as sizzled chilli prawns and Mongolian chicken.
Address: 296/A, Sangli Bank Building, Behind Old Reserve Bank, Perin Nariman St, Mumbai, India, +91 22 2266 4543
Mamagoto
Mamagoto is a vivaciously colorful place, a real treat to the eyes with their bright, fun décor and color splashed everywhere. Mamagoto means 'to play with food', and that is exactly what Mamagoto does. Their signature dishes include their tweak on the traditional Malaysian laksa, filled with flavourful coconut, lemongrass and fresh chillies.
Address: Shop No 5, Surya Mahal Building, B Bharucha Road, Kala Ghoda, Fort, Mumbai, India, +91 80 4093 7237
Khyber
Restaurant, Indian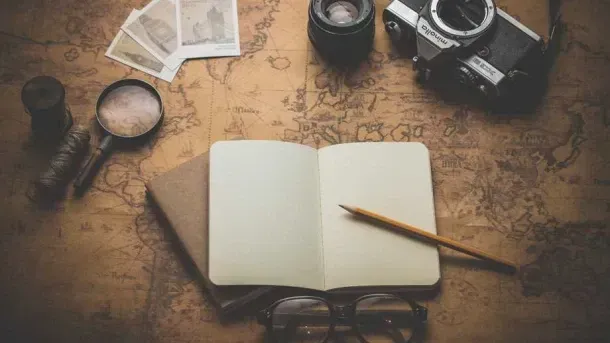 Located in the arts and heritage district of Mumbai,
Khyber
has successfully created a regal ambiance through their Mughal style interiors, with gorgeous wall paintings and décor. They have won several awards from The Kingfisher Explocity, H&F's Award, Mouthshut, Burrp! and Zomato for offering the best north Indian Food in Mumbai. The exposed brick walls and wooden furniture create a charming, vintage look, perfect for admiring until the delicious dishes arrive.
The Local BOMBAY
Restaurant, Indian
The Local BOMBAY
is the perfect hidden treasure. The only way you can enter the restaurant is by giving a password, and you must call in advance to get that. The Local hides behind an unmarked door, making a visit here almost as fun as playing a treasure hunt. Once inside, the restaurant reveals itself to be a beautifuly lit place with creative, industrial-inspired décor, a mezzanine, fun karaoke, great food and a relaxed atmosphere.
Volcanic Iceland Epic Trip
meet our Local Insider
Hanna
HOW LONG HAVE YOU BEEN A GUIDE?
2 years.
WHAT DO YOU LOVE ABOUT YOUR JOB?
It's the personal contact, the personal experiences. I love meeting people from all over the world... I really like getting to know everyone and feeling like I'm traveling with a group of friends.
WHAT DESTINATION IS ON YOUR TRAVEL BUCKET-LIST?
I have so many places on my list, but I would really lobe to go to Africa. I consider myself an "adventure girl" and Africa feels like the ULTIMATE adventure!
Every CULTURE TRIP Small-group adventure is led by a Local Insider just like Hanna.

KEEN TO EXPLORE THE WORLD?
Connect with like-minded people on our premium trips curated by local insiders and with care for the world
Since you are here, we would like to share our vision for the future of travel - and the direction Culture Trip is moving in.
Culture Trip launched in 2011 with a simple yet passionate mission: to inspire people to go beyond their boundaries and experience what makes a place, its people and its culture special and meaningful — and this is still in our DNA today. We are proud that, for more than a decade, millions like you have trusted our award-winning recommendations by people who deeply understand what makes certain places and communities so special.
Increasingly we believe the world needs more meaningful, real-life connections between curious travellers keen to explore the world in a more responsible way. That is why we have intensively curated a collection of premium small-group trips as an invitation to meet and connect with new, like-minded people for once-in-a-lifetime experiences in three categories: Culture Trips, Rail Trips and Private Trips. Our Trips are suitable for both solo travelers, couples and friends who want to explore the world together.
Culture Trips are deeply immersive 5 to 16 days itineraries, that combine authentic local experiences, exciting activities and 4-5* accommodation to look forward to at the end of each day. Our Rail Trips are our most planet-friendly itineraries that invite you to take the scenic route, relax whilst getting under the skin of a destination. Our Private Trips are fully tailored itineraries, curated by our Travel Experts specifically for you, your friends or your family.
We know that many of you worry about the environmental impact of travel and are looking for ways of expanding horizons in ways that do minimal harm - and may even bring benefits. We are committed to go as far as possible in curating our trips with care for the planet. That is why all of our trips are flightless in destination, fully carbon offset - and we have ambitious plans to be net zero in the very near future.