The Story Behind Smitten, San Francisco's Best Ice Cream

Since its start in 2007, local ice creamery Smitten has transformed the way ice cream is created, served, and enjoyed in the Bay Area. Its charming flagship location in San Francisco's Hayes Valley neighborhood is a go-to for locals. We talk to founder Robyn Sue Fisher and Smitteneer Eliza Bennett about this unique spot.
The Culture Trip: What sparked you to create Smitten?
Robyn: I am a self-proclaimed ice cream fanatic! I love the product and can barely go a day without eating it. I worked in the corporate world for a number of years and didn't feel like it was a fit for me, so I decided I wanted to take something I love and try to make it better. Ice cream was that thing for me. I dove headfirst into the process of determining how ice cream could be improved.
Destinations Unlocked:
Let our travel expert Stefano help you find your perfect Culture trip
Looking for an expert's perspective?
Uncover my top 3 recommended places from each continent on the map.
CentralAmerica
1. Guatemala
An express adventure for those with limited time off. Prepare yourself incredible experiences. You will hike a volcano, visit mayan temples and witness a ceremony and take in beautiful colonial Antigua.
CentralAmerica
2. Belize
A quick trip not too far away for those seeking a relaxing mini break. You will have plenty of free time to relax but also some awesome activities to experience the rainforest and the caribbean sea.
CentralAmerica
3. Mexico
An exciting mini trip exploring the lesser known colonial towns of central Mexico. This is hte perfect trip for someone with limited time off and still wants to turn on explorer mode and do something different.
SouthAmerica
1. Ecuador
A remarkable 8 days adventure through the Andes and the Amazon rainforest. The best choice for adventure seekers wishing to visit the 2 most iconic areas of South America, in only 1 week and no flights.
SouthAmerica
2. Peru
An alternative itinerary to classic Peru, from Cusco to Arequipa. This itinerary is great combination of highlights Cusco and Machu Picchu with the lesser known Arequipa and Colca Canyon.
Europe
1. Italy
The ultimate Italian experience from the vibrant streets of Naples to the breathtaking sceneries of the Amalfi Coast followed by Matera and down to Puglia with its golden beaches, intense flavours and fascinating destinations.
Europe
2. Scotland
Embark on this great adventure starting from London all the way to Scotland with a true Scottish experience made of breathtaking sceneries, whisky tasting and ..lots of fun! Ideal for train lovers and explorers.
Europe
3. Portugal
A wonderful train journey around Portugal, from the romantic city of Porto to the Douro Valley, to the beautiful Aveiro all the way to Lisbon and Sintra. The perfect trip to train, culinary and culture lovers.
Asia
1. South Korea
Discover incredible temples, mountains and modern cities on this 10 day adventure. This trip is perfect for those seeking immersion in the cuisine, culture and natural wonders of South Korea.
Asia
2. Thailand
From Bankgok to Angkor Wat to Ho Chi Minh City and everything in between - adventure through the heart of South-East Asia. Taste the delights, see history brought to life and unwind on a Mekong River cruise.
Asia
3. Sri Lanka
A fantastic adventure that showcases Sri Lanka's fantastic landscapes, wildlife and flavours. With 3 epic rail journeys, 3 UNESCO heritage sites and time to relax, this trip has loads to offer at a great price
Africa
1. Morocco
An epic journey across Morocco: from Casablanca to Marrakech, through the blue city of Chefchaouen to the wonders of the desert and deep to the High Atlas Mountains - this trip has it all! Ideal for true explorers!
Africa
2. Egypt
From Cairo to Aswan, this trip brings the land of the pharaohs to life. You'll visit the Pyramids, Valley of the Kings and Luxor Temple and cruise down the Nile in style. This is the perfect way to explore Egypt.
First, I didn't know all of the ingredients on the back of an ice cream carton, so I really wanted to make it pure again. Also, I wanted to elevate the product experience, so the idea of making an original batch from scratch to order had the potential of getting rid of all the unpronounceable ingredients. This includes taking the freshest berries from a farm, combining them with organic milk and cream, and churning it to order. It was a combination of all these ideas that amounted to Smitten.
How did it come about?
Blood, sweat, and tears! I started in my backyard at grad school and after duct taping parts together that I'd bought off Craigslist, I learned very quickly that it was very hard to make high-quality ice cream and that there was no machine in existence that could do that. I ended up finding a retired engineer who was crazy enough to work with me for two years in his basement to develop a prototype of the Brrr™ machine. This was in 2009, the heart of the recession, so unfortunately I had no way of getting my ice cream to people.
I decided to start selling my ice cream out of a wagon. It was very much around creating word of mouth and a following. It ended up really making me better understand that choice and customization were not that important; what is important is that each and every thing coming out of the machine is jaw-droppingly amazing.
That is how we decided we only need four or five flavors per shop that change more often. A small menu enables us to make sure everything is perfect and allows us to splurge on ingredients because we don't have to worry about having so many perishable items. There is another Robyn on our team who is a classically trained pastry chef, and she works to develop these flavors. All the original recipes came from her. In order to make the very best ice cream, you need a skilled expert who knows how to do that. We do a full chef approach of making ice cream taste good and starting from scratch.
What are Smitten's values?
It is to re-imagine the entire ice cream experience from start to finish. This entails the highest-quality, fresh ingredients, including organic milk and cream and locally sourced produce. Purity is key for us, both from a value standpoint and a taste standpoint. The fewer ingredients in the ice cream, the more each of those ingredients can shine.
Brrfectionism is that perfect scoop and texture that makes up a totally new echelon of what ice cream is. The pastry chef approach is another value. We approach our flavors by thinking with our thinking cap, which is a pastry chef's hat.
Eliza: Another value is being a good neighbor, which means relying on great people in the area to provide ingredients to complement our ice cream. One example is TCHO chocolate in Berkeley, and another is our new flavor, Blue Bottle Coffee. We thoughtfully select others that are putting the same purposeful energy that we have towards ice cream towards their own products and feature those instead of trying to do it ourselves.
Robyn: We also want to be a magnet for the community. This includes who we choose as partners and what we do for community outreach. Ever since the wagon days, it has been about community gathering. I used to go to a park and hang out with a couple of other street food vendors, and we would create this amazing community gathering. It's all about bringing people together. Also, we love to reward people in our community for doing good outside the shop by allowing them to come here as a happy moment and pat themselves on the back.
Community Involvement
Ice Cream Parlour, Ice Cream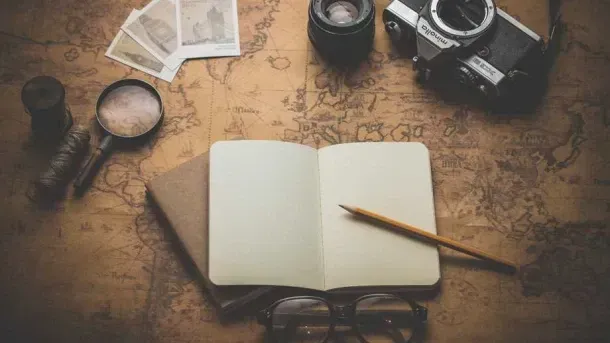 Smitten has stayed true to its roots of community and involvement through their campaign for National Volunteer Month (this April) called Smitten Community Rockstars. In order to thank volunteers for taking time to better the community, Smitten has partnered with five local Bay Area charities, San Francisco Baykeeper, Habitat for Humanity Greater San Francisco, Headstand, SF-Marin Food Bank, and the San Francisco SPCA.
Each of the 2,500 volunteers will receive a specially designed 'scoop badge of honor' that can be redeemed for a free scoop of ice cream at any Smitten location. What better way to celebrate hard work and community improvement than with a scoop of the freshest and creamiest ice cream around?
Southern Californians, have no fear – Smitten will be heading down south in the near future. After the grand opening of their Pacific Heights shop on
California
and Fillmore this coming May, Smitten plans to spread the love to the
Los Angeles
area. Wherever they go, the Smitten team will remain dedicated to gathering and improving the community while serving the purest, most high-quality ice cream.
Volcanic Iceland Epic Trip
meet our Local Insider
Hanna
HOW LONG HAVE YOU BEEN A GUIDE?
2 years.
WHAT DO YOU LOVE ABOUT YOUR JOB?
It's the personal contact, the personal experiences. I love meeting people from all over the world... I really like getting to know everyone and feeling like I'm traveling with a group of friends.
WHAT DESTINATION IS ON YOUR TRAVEL BUCKET-LIST?
I have so many places on my list, but I would really lobe to go to Africa. I consider myself an "adventure girl" and Africa feels like the ULTIMATE adventure!
Every CULTURE TRIP Small-group adventure is led by a Local Insider just like Hanna.

KEEN TO EXPLORE THE WORLD?
Connect with like-minded people on our premium trips curated by local insiders and with care for the world
Since you are here, we would like to share our vision for the future of travel - and the direction Culture Trip is moving in.
Culture Trip launched in 2011 with a simple yet passionate mission: to inspire people to go beyond their boundaries and experience what makes a place, its people and its culture special and meaningful — and this is still in our DNA today. We are proud that, for more than a decade, millions like you have trusted our award-winning recommendations by people who deeply understand what makes certain places and communities so special.
Increasingly we believe the world needs more meaningful, real-life connections between curious travellers keen to explore the world in a more responsible way. That is why we have intensively curated a collection of premium small-group trips as an invitation to meet and connect with new, like-minded people for once-in-a-lifetime experiences in three categories: Culture Trips, Rail Trips and Private Trips. Our Trips are suitable for both solo travelers, couples and friends who want to explore the world together.
Culture Trips are deeply immersive 5 to 16 days itineraries, that combine authentic local experiences, exciting activities and 4-5* accommodation to look forward to at the end of each day. Our Rail Trips are our most planet-friendly itineraries that invite you to take the scenic route, relax whilst getting under the skin of a destination. Our Private Trips are fully tailored itineraries, curated by our Travel Experts specifically for you, your friends or your family.
We know that many of you worry about the environmental impact of travel and are looking for ways of expanding horizons in ways that do minimal harm - and may even bring benefits. We are committed to go as far as possible in curating our trips with care for the planet. That is why all of our trips are flightless in destination, fully carbon offset - and we have ambitious plans to be net zero in the very near future.