The 10 Best Restaurants In La Alameda, Seville

La Alameda is a district in the north of Seville known for its nightlife and culinary excellence, reflected in its wide variety of bars and restaurants. As such, it offers a multitude of dining experiences ranging from vegetarian restaurants to tapas bars. We list 10 of the best spots for dining out here.
Al Aljibe
Restaurant, Market, European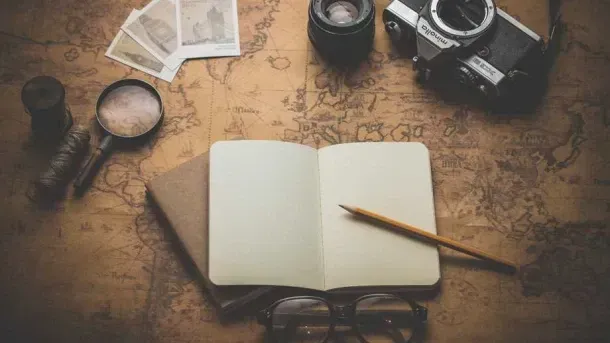 Al Aljibe
is a market kitchen restaurant offers an intimate and quiet atmosphere on their rooftop or the patio. Customers will enjoy excellent food made only with the freshest ingredients. Try the tuna kebab with wasabi mayo, warm grilled octopus with a mild divine coriander sauce and hamburgers with goat's cheese topped with caramelized onions.
Bar Antojo
Bar, Mediterranean, European, Spanish, Beer, Wine, Cocktails, Pub Grub, Tapas
BarAntojo
has a pleasant ambience with a décor featuring exposed bricks, mismatched chairs and wooden tables. The signature dish consists of pork with whisky sauce. The
flamenquin, patatas bravas
and chicken nuggets are recommended. Their menu also includes poached egg in tempura batter on a foam of cream, soup, cod with crispy coating and delicious pork rolls.
Dúo Tapas
An evocative rustic setting gives a unique charm to this little place that also serves some of the best tapas in La Alameda. The two blackboards display two different menus, for the food and the wines. The signature dishes include magret duck, Galician-style octopus and pork cheeks in red wine, which are some local favorites.
Dúo Tapas, Calle Calatrava, 10, Sevilla,Spain, +34 955 23 85 72
Casa Paco
Casa Paco serves traditional Andalusian food with innovative twists. This is one of the oldest restaurants in La Alameda and a touch of a bygone area is still felt in the place. Their swordfish or codfish in mustard sauce is delicious and vegetables such as aubergine or asparagus are cooked to perfection.
Destinations Unlocked:
Let our travel expert Stefano help you find your perfect Culture trip
Looking for an expert's perspective?
Uncover my top 3 recommended places from each continent on the map.
CentralAmerica
1. Guatemala
An express adventure for those with limited time off. Prepare yourself incredible experiences. You will hike a volcano, visit mayan temples and witness a ceremony and take in beautiful colonial Antigua.
CentralAmerica
2. Belize
A quick trip not too far away for those seeking a relaxing mini break. You will have plenty of free time to relax but also some awesome activities to experience the rainforest and the caribbean sea.
CentralAmerica
3. Mexico
An exciting mini trip exploring the lesser known colonial towns of central Mexico. This is hte perfect trip for someone with limited time off and still wants to turn on explorer mode and do something different.
SouthAmerica
1. Ecuador
A remarkable 8 days adventure through the Andes and the Amazon rainforest. The best choice for adventure seekers wishing to visit the 2 most iconic areas of South America, in only 1 week and no flights.
SouthAmerica
2. Peru
An alternative itinerary to classic Peru, from Cusco to Arequipa. This itinerary is great combination of highlights Cusco and Machu Picchu with the lesser known Arequipa and Colca Canyon.
Europe
1. Italy
The ultimate Italian experience from the vibrant streets of Naples to the breathtaking sceneries of the Amalfi Coast followed by Matera and down to Puglia with its golden beaches, intense flavours and fascinating destinations.
Europe
2. Scotland
Embark on this great adventure starting from London all the way to Scotland with a true Scottish experience made of breathtaking sceneries, whisky tasting and ..lots of fun! Ideal for train lovers and explorers.
Europe
3. Portugal
A wonderful train journey around Portugal, from the romantic city of Porto to the Douro Valley, to the beautiful Aveiro all the way to Lisbon and Sintra. The perfect trip to train, culinary and culture lovers.
Asia
1. South Korea
Discover incredible temples, mountains and modern cities on this 10 day adventure. This trip is perfect for those seeking immersion in the cuisine, culture and natural wonders of South Korea.
Asia
2. Thailand
From Bankgok to Angkor Wat to Ho Chi Minh City and everything in between - adventure through the heart of South-East Asia. Taste the delights, see history brought to life and unwind on a Mekong River cruise.
Asia
3. Sri Lanka
A fantastic adventure that showcases Sri Lanka's fantastic landscapes, wildlife and flavours. With 3 epic rail journeys, 3 UNESCO heritage sites and time to relax, this trip has loads to offer at a great price
Africa
1. Morocco
An epic journey across Morocco: from Casablanca to Marrakech, through the blue city of Chefchaouen to the wonders of the desert and deep to the High Atlas Mountains - this trip has it all! Ideal for true explorers!
Africa
2. Egypt
From Cairo to Aswan, this trip brings the land of the pharaohs to life. You'll visit the Pyramids, Valley of the Kings and Luxor Temple and cruise down the Nile in style. This is the perfect way to explore Egypt.
La Duquesita
La Duquesita's food is well seasoned in a traditional style offering an enjoyable and authentic dining experience. The best dishes include crispy fried veg (onions, peppers, aubergine) with lightly breaded langoustines, grilled sea bass brochette, and the creamy-stuffed mushrooms.
Restaurante La Duquesita, Correduria, 35,Sevilla, Spain, +34 954 90 17 64
La Fábrica de Besana
Bar, Tapas, Beer, Mediterranean, Spanish

La Fábrica de Besana
is an open kitchen tapas bar that uses fresh and carefully chosen seasonal ingredients to make rustic dishes, delightful in flavor and rich in texture. The signature dishes include the grilled chipirones filled with
butifarra
and the seafood ravioli with a gorgeous chardonnay sauce. This is a quiet place where costumers can can take their time to sample and enjoy the amazing tapas.
La niña Bonita Abacería
Bar, Tapas, Beer

Oozing with period features and rustic charm, La niña Bonita Abacería is a cozy tapas bar initially opened as an abacería (a food shop with a bar) in 1931. The menu features an amazing blend of Spanish and international cuisines and a good wine list. Their spicy spinach with chickpeas is impressive.
La Mata 24
La Mata 24 boasts an impressive range of tasty tapas. Set up in a minimalist rustic style, the place serves exquisite food, offering good service and a warm, homely ambience. The rack of lamb with avocado, salmorejo croquettes with crispy jamón, and grilled prawn brochette with tabouleh are among the best dishes.
La Mata 24, Calle Mata, 24A, Sevilla, Spain,+34 954 37 05 86
Nikkei Bar
Nikkei Bar is a unique fusion restaurant that combines Spanish, Peruvian and Asian cuisines in delicious and unexpected blends. Bursting with exotic flavors and textures, the dishes have an innovative twist that is hard to come by in other restaurants in the city. Their sushi with Peruvian spicy sauce, the quail egg, the ceviche with coconut milk, and the noodles are all highly recommended.
Nikkei Bar, Calle Calatrava, 34, Sevilla, Spain, +34 620 82 47 17
Sidonia
Tucked away on a cobbled lane, Sidonia is a jewel among the tapas bars in La Alameda. Furnished in a bohemian style, the place offers a modern twist on traditional dishes, mixing flavors and cuisines to deliver the most original meals the customer can imagine. The place is popular among the locals. The popular white salted fish (bacalao) with potatoes and asparagus is a must-try.
Sidonia, Calle Calatrava, 16, Sevilla,Spain, +34 954 90 35 32
Volcanic Iceland Epic Trip
meet our Local Insider
Hanna
HOW LONG HAVE YOU BEEN A GUIDE?
2 years.
WHAT DO YOU LOVE ABOUT YOUR JOB?
It's the personal contact, the personal experiences. I love meeting people from all over the world... I really like getting to know everyone and feeling like I'm traveling with a group of friends.
WHAT DESTINATION IS ON YOUR TRAVEL BUCKET-LIST?
I have so many places on my list, but I would really lobe to go to Africa. I consider myself an "adventure girl" and Africa feels like the ULTIMATE adventure!
Every CULTURE TRIP Small-group adventure is led by a Local Insider just like Hanna.

KEEN TO EXPLORE THE WORLD?
Connect with like-minded people on our premium trips curated by local insiders and with care for the world
Since you are here, we would like to share our vision for the future of travel - and the direction Culture Trip is moving in.
Culture Trip launched in 2011 with a simple yet passionate mission: to inspire people to go beyond their boundaries and experience what makes a place, its people and its culture special and meaningful — and this is still in our DNA today. We are proud that, for more than a decade, millions like you have trusted our award-winning recommendations by people who deeply understand what makes certain places and communities so special.
Increasingly we believe the world needs more meaningful, real-life connections between curious travellers keen to explore the world in a more responsible way. That is why we have intensively curated a collection of premium small-group trips as an invitation to meet and connect with new, like-minded people for once-in-a-lifetime experiences in three categories: Culture Trips, Rail Trips and Private Trips. Our Trips are suitable for both solo travelers, couples and friends who want to explore the world together.
Culture Trips are deeply immersive 5 to 16 days itineraries, that combine authentic local experiences, exciting activities and 4-5* accommodation to look forward to at the end of each day. Our Rail Trips are our most planet-friendly itineraries that invite you to take the scenic route, relax whilst getting under the skin of a destination. Our Private Trips are fully tailored itineraries, curated by our Travel Experts specifically for you, your friends or your family.
We know that many of you worry about the environmental impact of travel and are looking for ways of expanding horizons in ways that do minimal harm - and may even bring benefits. We are committed to go as far as possible in curating our trips with care for the planet. That is why all of our trips are flightless in destination, fully carbon offset - and we have ambitious plans to be net zero in the very near future.