10 Top Tea Houses in Aix en Provence

Aix en Provence is a town that loves its tea. It has some top tea houses where, depending on the weather, you can taste iced teas, dine on lavish cakes served with beautiful tea pots, or buy wonderful tea-based presents to take home. Here's our top ten of the best tea houses.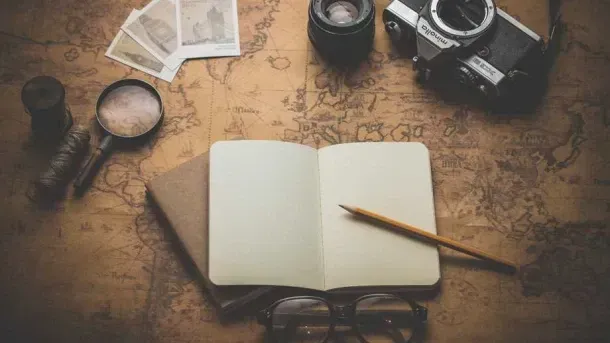 Book In Bar
is the only English language shop in
Aix
and the best for miles around. It has cosy seating areas upstairs and down, and a great selection of English language books that you won't always find elsewhere. It has English magazines and newspapers to have a look at while you drink your cappuccino and eat your chocolate muffin. Well worth a stop. They speak great English.
Jardin Mazarin
Restaurant, French, European
The
Jardin Mazarin
is a beautiful tea house and well known in
Aix
. It's on a lovely street, with one of the best fountains in town, and it has a great garden out back. It's a restaurant that takes its tea very seriously and does some lovely cakes at tea time.
Plaisirs des Thés
Deli, Tea Room, Tea , Contemporary

This great
tea house
is situated on one of the best streets for foodies in Aix en Provence. After you've been round all the superb fresh deli shops to buy pasta and cheese, head into the cool here. It's very sumptuous inside and the serving of your tea is taken very seriously.

The Palais des Thés has a huge collection of lovely tea things to try and buy. Head here for some iced tea, lovely tea pots, and boxes and boxes of wonderful tea leaves. It's really great when the weather gets hot and you're looking for something refreshing. A top tea house.
Palais des Thés, 1 Rue Chabrier, Aix en Provence, France +33 (0)4 42 57 06 15

Everyone says that Mana has the best coffee in Aix en Provence – it's hard to find someone that disagrees. It also does great tea. It doesn't have a kitchen so lunch is normally an open sandwich or salad. It's vegan, vegetarian and gluten-free. They also have all the Harry Potter books to have a read if you want. Check out Facebook for up-to-date offerings.
Mana Espresso, 12 Rue des Bernardines, Aix en Provence, France +33 (0)7 82 69 27 23
Patisserie Weibel
Market, Patisserie, Pastry Shop, Pastries
Patisserie Weibel
is a high-end tea shop in a fantastic location. It's on the corner of the square where the daily market takes place in Aix en Provence. Once you've bought all your fresh honey and delicious breads and cheeses, head to Weibel for a corner table outside in the sun. They do great pastries and cakes.
House Cookies
Restaurant, American, Vegetarian

House Cookies
is one of the cosiest (and smallest) cafés in town. It has about six tables and a daily assortment of cookies and muffins to taste with your teas. The service is great (they speak English too) and it's divine in winter. It has outside tables for summer.
Coco Boheme
Restaurant, Dessert Shop, Dessert, Mediterranean, French, European
This little
restaurant
loves its tea and also serves delicious meals. It has quotes about how amazing tea is and it's very cosy. It has some really delicious pastries for dessert.
Aix en Provence has lots of chicha cafés, where you smoke a tea infusion of maybe apple or licorice. People love this one in the evenings with its yummy cakes and wide selection. Check out Facebook for more details.
Samarkande, 10 Rue Campra, Aix en Provence, France +33 (0)4 42 21 69 85
Le Pain Quotidien
Cafe, Market, Restaurant, Tea Room, French, European, Vegetarian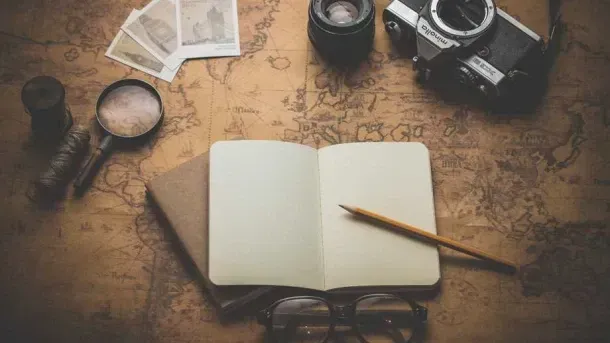 A list of the best tea houses in Aix wouldn't be complete without mentioning Le Pain Quotidien (literally "the daily bread"). It's a global Belgian chain but it still does the best brunch in town (in a country not traditionally known for its brunch options). It's situated in the market square so you can go after your shopping for a lovely cup of tea, breads and pastries. Be prepared to wait for a table at any time of the year but it's worth it.
Le Pain Quotidien, 5 Place Richelme, Aix en Provence, France 4 42 23 48 57
Volcanic Iceland Epic Trip
meet our Local Insider
Hanna
HOW LONG HAVE YOU BEEN A GUIDE?
2 years.
WHAT DO YOU LOVE ABOUT YOUR JOB?
It's the personal contact, the personal experiences. I love meeting people from all over the world... I really like getting to know everyone and feeling like I'm traveling with a group of friends.
WHAT DESTINATION IS ON YOUR TRAVEL BUCKET-LIST?
I have so many places on my list, but I would really lobe to go to Africa. I consider myself an "adventure girl" and Africa feels like the ULTIMATE adventure!
Every CULTURE TRIP Small-group adventure is led by a Local Insider just like Hanna.

KEEN TO EXPLORE THE WORLD?
Connect with like-minded people on our premium trips curated by local insiders and with care for the world
Since you are here, we would like to share our vision for the future of travel - and the direction Culture Trip is moving in.
Culture Trip launched in 2011 with a simple yet passionate mission: to inspire people to go beyond their boundaries and experience what makes a place, its people and its culture special and meaningful — and this is still in our DNA today. We are proud that, for more than a decade, millions like you have trusted our award-winning recommendations by people who deeply understand what makes certain places and communities so special.
Increasingly we believe the world needs more meaningful, real-life connections between curious travellers keen to explore the world in a more responsible way. That is why we have intensively curated a collection of premium small-group trips as an invitation to meet and connect with new, like-minded people for once-in-a-lifetime experiences in three categories: Culture Trips, Rail Trips and Private Trips. Our Trips are suitable for both solo travelers, couples and friends who want to explore the world together.
Culture Trips are deeply immersive 5 to 16 days itineraries, that combine authentic local experiences, exciting activities and 4-5* accommodation to look forward to at the end of each day. Our Rail Trips are our most planet-friendly itineraries that invite you to take the scenic route, relax whilst getting under the skin of a destination. Our Private Trips are fully tailored itineraries, curated by our Travel Experts specifically for you, your friends or your family.
We know that many of you worry about the environmental impact of travel and are looking for ways of expanding horizons in ways that do minimal harm - and may even bring benefits. We are committed to go as far as possible in curating our trips with care for the planet. That is why all of our trips are flightless in destination, fully carbon offset - and we have ambitious plans to be net zero in the very near future.