10 Unique Things to See and Do in Denmark

If you've already visited the city's museums and strolled in Tivoli Gardens but you feel that something is still missing, check-out this guide and you may discover the activity that will make your trip to Denmark complete. This guide is for real travelers that aren't afraid to go off the beaten track and always strive to experience a city like a local.
Sail with a Viking ship
Museum
In several museums all over the country you'll find exhibitions that display items and information about the history of Scandinavian warriors. But at the Viking Ship Museum at Roskilde you'll have the chance not only to see real 1000-year-old Viking ships but also sail with them at Roskilde Fjord. The fully reconstructed ships offer a real experience for those who admire the Scandinavian warriors' excursions. The sailing trips take place every day from May 1 to September 30, and last approximately one-hour.
Viking Ship Museum, Vindeboder 12, Roskilde, Denmark, +45 46 30 02 00

Take one-day bike trip
Denmark is an ideal destination for biking day trips, not only because its terrain is largely flat, but also because there are more than 12,000km (7,500 mi.) of cycle routes all over the country—it isn't called a bicycle-nation for no reason. Especially during summertime, many cycle enthusiasts ride their bikes and travel to nearby regions, spending their days discovering the country's landscapes and the nights relaxing at camp sites, mingling with locals or other tourists. If you're feeling super active, you can even ride across the country's borders. It's a great way to discover Scandinavia's surroundings, while escaping the city for a few hours.
Destinations Unlocked:
Let our travel expert Stefano help you find your perfect Culture trip
Looking for an expert's perspective?
Uncover my top 3 recommended places from each continent on the map.
CentralAmerica
1. Guatemala
An express adventure for those with limited time off. Prepare yourself incredible experiences. You will hike a volcano, visit mayan temples and witness a ceremony and take in beautiful colonial Antigua.
CentralAmerica
2. Belize
A quick trip not too far away for those seeking a relaxing mini break. You will have plenty of free time to relax but also some awesome activities to experience the rainforest and the caribbean sea.
CentralAmerica
3. Mexico
An exciting mini trip exploring the lesser known colonial towns of central Mexico. This is hte perfect trip for someone with limited time off and still wants to turn on explorer mode and do something different.
SouthAmerica
1. Ecuador
A remarkable 8 days adventure through the Andes and the Amazon rainforest. The best choice for adventure seekers wishing to visit the 2 most iconic areas of South America, in only 1 week and no flights.
SouthAmerica
2. Peru
An alternative itinerary to classic Peru, from Cusco to Arequipa. This itinerary is great combination of highlights Cusco and Machu Picchu with the lesser known Arequipa and Colca Canyon.
Europe
1. Italy
The ultimate Italian experience from the vibrant streets of Naples to the breathtaking sceneries of the Amalfi Coast followed by Matera and down to Puglia with its golden beaches, intense flavours and fascinating destinations.
Europe
2. Scotland
Embark on this great adventure starting from London all the way to Scotland with a true Scottish experience made of breathtaking sceneries, whisky tasting and ..lots of fun! Ideal for train lovers and explorers.
Europe
3. Portugal
A wonderful train journey around Portugal, from the romantic city of Porto to the Douro Valley, to the beautiful Aveiro all the way to Lisbon and Sintra. The perfect trip to train, culinary and culture lovers.
Asia
1. South Korea
Discover incredible temples, mountains and modern cities on this 10 day adventure. This trip is perfect for those seeking immersion in the cuisine, culture and natural wonders of South Korea.
Asia
2. Thailand
From Bankgok to Angkor Wat to Ho Chi Minh City and everything in between - adventure through the heart of South-East Asia. Taste the delights, see history brought to life and unwind on a Mekong River cruise.
Asia
3. Sri Lanka
A fantastic adventure that showcases Sri Lanka's fantastic landscapes, wildlife and flavours. With 3 epic rail journeys, 3 UNESCO heritage sites and time to relax, this trip has loads to offer at a great price
Africa
1. Morocco
An epic journey across Morocco: from Casablanca to Marrakech, through the blue city of Chefchaouen to the wonders of the desert and deep to the High Atlas Mountains - this trip has it all! Ideal for true explorers!
Africa
2. Egypt
From Cairo to Aswan, this trip brings the land of the pharaohs to life. You'll visit the Pyramids, Valley of the Kings and Luxor Temple and cruise down the Nile in style. This is the perfect way to explore Egypt.

Go on a fishing excursion
Denmark has always been a nation strongly connected with fishing and even nowadays locals often choose to spend a Saturday morning out at sea. There are various operators who organize fishing excursions to different locations and for different fish species. Navigate the waters of Øresund Strait or the Baltic Sea on a boat and practice your angling skills. You don't have to be an experienced fisherman to join the rest of the team, you just have to be immune to motion sickness and prepare for an early-morning start.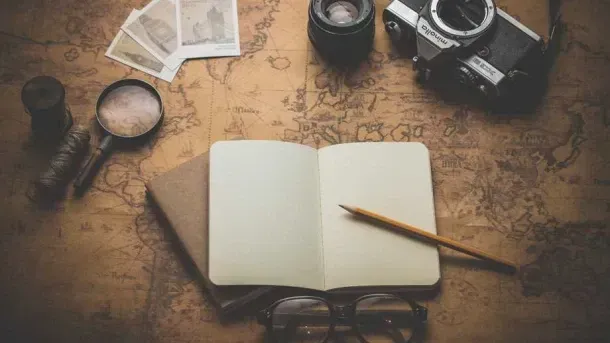 Enjoy a spectacular view of Aarhus in the colors of a rainbow at
ARoS Aarhus Art Museum
. The 150-meter-long and three-meter-wide circular walkway (92 x 10 ft.) of Your rainbow panorama was created by the renowned Danish-Icelandic artist, Olafur Eliasson and was inaugurated in 2011. According to the artist, "the space can almost be said to erase the boundary between inside and outside – a place where you become a little uncertain as to whether you have stepped into a work of art or into part of the museum." With this piece, Eliasson strived to challenge people's senses and make them think beyond the usual limits.
Rent a boat
Explore Copenhagen's sights and picturesque canals while driving your own boat. It is easy and fun, and you don't have to be experienced or have a license. Choose the route you like the most, buy a bottle of wine, prepare some delicacies and enjoy a picnic on board, while sailing at the city's harbor. You'll soon realize that the canals are full of boats with locals celebrating their birthday, having a bachelor party or having fun just because it is a nice summer day. If you don't want to be behind the wheel and just want to sit back and enjoy the route, you can rent a duffy boat with a captain.

Go under the sea by train
Since 2000, millions of people have crossed Øresund Bridge, the 16km (10 mi.) road and rail link between Sweden and Denmark, but the reason wasn't always to get to the neighboring country. The spectacular road and rail link, which consists of a bridge, an island and an underwater tunnel is considered one of the architectural masterpieces of the 20th century and a great number of visitors in Denmark, take one-day trips to Sweden just to cross Øresund Strait and experience an underwater drive.

Visit the spot where the North and Baltic seas meet
Skagen is located in Jutland and is the northernmost town in Denmark. With various events and festivals taking place year round, the city attracts approximately two million tourists annually. Music enthusiasts never miss a chance to attend Skagen Festival, while hundreds of bird lovers gather at the bird festival in order to watch millions of rare birds migrating to, or from the remote Scandinavian city. However, what has made Skagen so attractive to travelers is Grenen, the headland of Jutland where you can watch the Skagerrak strait and Kattegat Sea meet. The long sandbar hosts millions of tourist every year, who travel to the top of Jutland to watch the natural phenomenon.

Watch a concert in Copenhagen's main cathedral
God Goes Deep has been organizing music events in Vor Frue Kirke since 2011. Various international and national musicians, as well as DJs fill the room with their ambient tunes, which in combination with the carefully curated decor, create a therapeutic musical experience. The events take place almost every Friday and entrance fee is free.


If you've already explored Denmark's Golden age, the great collections of sculptures at Glyptoteket and at Thorvaldsens Museum, and are still looking for a cultural fix, or if you prefer offbeat exhibition venues, The Cisterns is the place to head next. The underground reservoir, which was used for Copenhagen's water supply until 1933, now hosts various events and exhibitions from world-class artists. Its exceptional architecture and diverse stalactites and stalagmites which have formed over the years, offer an experience beyond a simple exhibition.
Cisterns, Søndermarken, Frederiksberg, +45 30 73 80 32

Bakken amusement park
Amusement Park, Forest, Park

You may be thinking that every country around the world has a big amusement park—what's so special about Bakken? Besides its special location in the middle of a forest with approximately 2000 deer running around, it was founded in 1538, making it the world's oldest amusement park. When the sun shines in Copenhagen, the place gets packed with young and old riding the 82-year-old rollercoaster or trying out delicacies from the numerous restaurants and stalls. There are 32 rides for all ages and 78 other types of games, such as shooting stalls, gaming arcades and much more. It is a great day trip if you want to take a break from sightseeing in the city.
Dyrhavsbakke, Dyrehavevej 62, Klampenborg, Denmark, +45 39 63 35 44

Volcanic Iceland Epic Trip
meet our Local Insider
Hanna
HOW LONG HAVE YOU BEEN A GUIDE?
2 years.
WHAT DO YOU LOVE ABOUT YOUR JOB?
It's the personal contact, the personal experiences. I love meeting people from all over the world... I really like getting to know everyone and feeling like I'm traveling with a group of friends.
WHAT DESTINATION IS ON YOUR TRAVEL BUCKET-LIST?
I have so many places on my list, but I would really lobe to go to Africa. I consider myself an "adventure girl" and Africa feels like the ULTIMATE adventure!
Every CULTURE TRIP Small-group adventure is led by a Local Insider just like Hanna.

KEEN TO EXPLORE THE WORLD?
Connect with like-minded people on our premium trips curated by local insiders and with care for the world
Since you are here, we would like to share our vision for the future of travel - and the direction Culture Trip is moving in.
Culture Trip launched in 2011 with a simple yet passionate mission: to inspire people to go beyond their boundaries and experience what makes a place, its people and its culture special and meaningful — and this is still in our DNA today. We are proud that, for more than a decade, millions like you have trusted our award-winning recommendations by people who deeply understand what makes certain places and communities so special.
Increasingly we believe the world needs more meaningful, real-life connections between curious travellers keen to explore the world in a more responsible way. That is why we have intensively curated a collection of premium small-group trips as an invitation to meet and connect with new, like-minded people for once-in-a-lifetime experiences in three categories: Culture Trips, Rail Trips and Private Trips. Our Trips are suitable for both solo travelers, couples and friends who want to explore the world together.
Culture Trips are deeply immersive 5 to 16 days itineraries, that combine authentic local experiences, exciting activities and 4-5* accommodation to look forward to at the end of each day. Our Rail Trips are our most planet-friendly itineraries that invite you to take the scenic route, relax whilst getting under the skin of a destination. Our Private Trips are fully tailored itineraries, curated by our Travel Experts specifically for you, your friends or your family.
We know that many of you worry about the environmental impact of travel and are looking for ways of expanding horizons in ways that do minimal harm - and may even bring benefits. We are committed to go as far as possible in curating our trips with care for the planet. That is why all of our trips are flightless in destination, fully carbon offset - and we have ambitious plans to be net zero in the very near future.