The 10 Best Dessert Spots in Malacca, Malaysia

What can be more refreshing than homemade coconut ice cream after an afternoon exploring scorching Jonker Street? Or how about tasting Malaccan specialities such as Malaysian favourite cendol or Nyonya (Chinese-Malay fusion) desserts? Culture Trip uncovers the top dessert spots in Malacca for those with a sweet tooth.
Colonial architecture, thriving multiculturalism and an unrivalled food scene: UNESCO-listed Malacca might just be tourist heaven in Malaysia. Check out these dessert spots in Malacca for shaved ice, Nyonya (Chinese-Malay fusion) and Peranakan (Straits-born Chinese) treats and homemade ice cream.
Destinations Unlocked:
Let our travel expert Stefano help you find your perfect Culture trip
Looking for an expert's perspective?
Uncover my top 3 recommended places from each continent on the map.
CentralAmerica
1. Guatemala
An express adventure for those with limited time off. Prepare yourself incredible experiences. You will hike a volcano, visit mayan temples and witness a ceremony and take in beautiful colonial Antigua.
CentralAmerica
2. Belize
A quick trip not too far away for those seeking a relaxing mini break. You will have plenty of free time to relax but also some awesome activities to experience the rainforest and the caribbean sea.
CentralAmerica
3. Mexico
An exciting mini trip exploring the lesser known colonial towns of central Mexico. This is hte perfect trip for someone with limited time off and still wants to turn on explorer mode and do something different.
SouthAmerica
1. Ecuador
A remarkable 8 days adventure through the Andes and the Amazon rainforest. The best choice for adventure seekers wishing to visit the 2 most iconic areas of South America, in only 1 week and no flights.
SouthAmerica
2. Peru
An alternative itinerary to classic Peru, from Cusco to Arequipa. This itinerary is great combination of highlights Cusco and Machu Picchu with the lesser known Arequipa and Colca Canyon.
Europe
1. Italy
The ultimate Italian experience from the vibrant streets of Naples to the breathtaking sceneries of the Amalfi Coast followed by Matera and down to Puglia with its golden beaches, intense flavours and fascinating destinations.
Europe
2. Scotland
Embark on this great adventure starting from London all the way to Scotland with a true Scottish experience made of breathtaking sceneries, whisky tasting and ..lots of fun! Ideal for train lovers and explorers.
Europe
3. Portugal
A wonderful train journey around Portugal, from the romantic city of Porto to the Douro Valley, to the beautiful Aveiro all the way to Lisbon and Sintra. The perfect trip to train, culinary and culture lovers.
Asia
1. South Korea
Discover incredible temples, mountains and modern cities on this 10 day adventure. This trip is perfect for those seeking immersion in the cuisine, culture and natural wonders of South Korea.
Asia
2. Thailand
From Bankgok to Angkor Wat to Ho Chi Minh City and everything in between - adventure through the heart of South-East Asia. Taste the delights, see history brought to life and unwind on a Mekong River cruise.
Asia
3. Sri Lanka
A fantastic adventure that showcases Sri Lanka's fantastic landscapes, wildlife and flavours. With 3 epic rail journeys, 3 UNESCO heritage sites and time to relax, this trip has loads to offer at a great price
Africa
1. Morocco
An epic journey across Morocco: from Casablanca to Marrakech, through the blue city of Chefchaouen to the wonders of the desert and deep to the High Atlas Mountains - this trip has it all! Ideal for true explorers!
Africa
2. Egypt
From Cairo to Aswan, this trip brings the land of the pharaohs to life. You'll visit the Pyramids, Valley of the Kings and Luxor Temple and cruise down the Nile in style. This is the perfect way to explore Egypt.
Jonker 88 Museum Café
Cafe, Dessert Shop, Malaysian
This café along Jonker Street has served delicious laksa and cendol since 1977. But Jonker 88's speciality is their gula Malacca cendol (shaved ice, coconut milk and rice jelly drizzled with palm sugar). Long lines appear the minute they open their doors to get what locals claim as the best cendol in Malacca. Expect budget-friendly prices, refreshing desserts and an inside bursting with historical memorabilia. Anticipate waiting up to 20 minutes and to share tables.
Nancy's Kitchen
Cafe, Dessert Shop, Restaurant, Malaysian

Nancy's Kitchen
along Jonker Street upholds a reputation as one of the best Nyonya restaurants in Malacca. Apart from their mouth-watering mains (including their famed Nyonya laksa), they also serve a selection of desserts. Nyonya desserts come in all shapes and sizes and are typically steamed. Culture Trip recommends ondeh-ondeh (pandan mixed with glutinous rice and shaved coconut) with a cup of iced coffee. Other must-try desserts include
Nyonya cendol
and pineapple tarts.
Taste Better
Food Stall, Dessert Shop, Malaysian, Dessert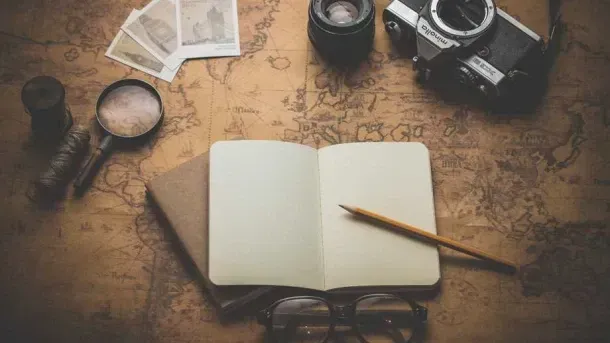 This tiny durian-themed vendor stall sits on the ground floor of an indiscriminate Jonker Street shophouse. Offering a selection of pastries including Malacca's famous durian puff, this is the go-to stall for fans of the ubiquitous fruit. The 'King of Fruit' has a reputation as the world's smelliest and a clear division exists between its lovers and haters. If you're a fan or want a toned down introduction, grab a durian puff (creamy durian surrounded by flaky pastry). Put the whole puff into your mouth before biting, otherwise sticky fillings might burst down your clothes!
Justberrys Dessert House
Cafe, Dessert Shop, Malaysian

Justberrys
combines an ice cream shop and café offering a wide variety of sweet treats. Often described by Malaccans as the fruit dessert palace, customers can choose between pancakes, ice shavings and cendol. Culture Trip recommends this among the top dessert spots in Malacca to cool down with an icy drink after sightseeing. When you enter, order from the counter. Pro tip: Justberrys accepts cash only. So make sure you have change.
Baba Charlie Nyonya Cake
Dessert Shop, Food Stall, Malaysian

Tucked away in an alley among the old wooden shophouses, Baba Charlie Nyonya Cake offers a selection of traditional Malaccan snacks. Yellow trays bursting with Nyonya kuih (Malaysian sweets) surround the stall's entrance. Become the proverbial child in the sweetshop and fill the tray with whatever takes your fancy before paying at the counter. Try the epat kacang (black beans and glutinous rice in a triangle packet) and their homemade kaya (coconut jam). Customers can also stock up on homemade cookies, pineapple tarts and savoury snacks at one of the best Nyonya dessert shops in Malacca.
Aunty Koh Cendol
Cafe, Dessert Shop, Malaysian, Dessert
Hidden away in a private estate in Bukit Rambai some 20 minutes by car from Jonker Street lies the little-known Aunty Koh Cendol. The Peranakan food stall serves what satisfied customers describe as the richest and creamiest cendol in Malacca. Fragrant coconut milk blends perfectly with the smooth ice and sweet green jelly. Expect rock-bottom prices at just RM5 ($1.20 USD) for a large bowl. Try their famous cendol, tai bak (Nyonya-style cendol) and savoury pie tee (pastry tart with a spicy-sweet prawn and vegetable filling). Despite being among the more difficult-to-reach dessert spots in Malacca, Aunty Koh has a regular crowd willing to make the long journey.
Bikini Toppings
Cafe, Dessert Shop, Malaysian, Dessert
Bikini Toppings
is among our favourite dessert spots in Malacca for coconut lovers. Giant cartoon images of coconut tree-lined beaches cover the walls with empty shells used to decorate the lights. Order both their signature coconut milkshake and a bowl of creamy homemade coconut ice cream with a handful of – you guessed it – coconut jelly. Combine some of the city's best ice cream with its location in the heart of old Malacca giving the perfect excuse for a break.
Big Bowl Ice Kota Laksamana
Dessert Shop, Malaysian, Dessert

The dessert shop in Old Malacca offers some of the city's broadest selection of shaved ice and snow ice. Step inside and find hundreds of refreshing choices with myriad flavours and styles to choose from. Bowls of shaved ice come on a bed of self-cooked brown sugar syrup, which melts as soon as it touches your tongue. Big Bowl Ice's snow ice (similar to ice cream, but using ice) blends more traditional flavours like chocolate and caramel as well as papaya and durian bases. Besides ice-based desserts, customers can taste sweet potato balls, taro balls and waffles in one of the most extensive dessert spots in Malacca.
Durian Cottage
Dessert Shop, Dessert
Durian Cottage
near Jalan Kubu is all about the smelly fruit. The small dessert shop consists of a little vendor stall inside a shophouse serving durian-based desserts. Try the durian puffs, ice cream and cendol. Expect budget-friendly prices and smiling staff willing to help you choose what to get. Culture Trip recommends this among the top dessert spots in
Malacca
for a not-so-intense introduction to tasting the world's smelliest fruit.
F Cup Dessert
Cafe, Restaurant, Dessert Shop, Malaysian, Dessert

Despite the restaurant's name, F Cup Dessert is more known for its Man Vs Food-style burger. But aside from its humongous meat feast, this restaurant provides a decent selection of desserts. Most customers take a trip to this restaurant for both dinner and dessert (we suggest either durian shaved ice, waffles or chocolate ice cream). Culture Trip recommends families looking for a pleasant night to check out F Cup.
Volcanic Iceland Epic Trip
meet our Local Insider
Hanna
HOW LONG HAVE YOU BEEN A GUIDE?
2 years.
WHAT DO YOU LOVE ABOUT YOUR JOB?
It's the personal contact, the personal experiences. I love meeting people from all over the world... I really like getting to know everyone and feeling like I'm traveling with a group of friends.
WHAT DESTINATION IS ON YOUR TRAVEL BUCKET-LIST?
I have so many places on my list, but I would really lobe to go to Africa. I consider myself an "adventure girl" and Africa feels like the ULTIMATE adventure!
Every CULTURE TRIP Small-group adventure is led by a Local Insider just like Hanna.

KEEN TO EXPLORE THE WORLD?
Connect with like-minded people on our premium trips curated by local insiders and with care for the world
Since you are here, we would like to share our vision for the future of travel - and the direction Culture Trip is moving in.
Culture Trip launched in 2011 with a simple yet passionate mission: to inspire people to go beyond their boundaries and experience what makes a place, its people and its culture special and meaningful — and this is still in our DNA today. We are proud that, for more than a decade, millions like you have trusted our award-winning recommendations by people who deeply understand what makes certain places and communities so special.
Increasingly we believe the world needs more meaningful, real-life connections between curious travellers keen to explore the world in a more responsible way. That is why we have intensively curated a collection of premium small-group trips as an invitation to meet and connect with new, like-minded people for once-in-a-lifetime experiences in three categories: Culture Trips, Rail Trips and Private Trips. Our Trips are suitable for both solo travelers, couples and friends who want to explore the world together.
Culture Trips are deeply immersive 5 to 16 days itineraries, that combine authentic local experiences, exciting activities and 4-5* accommodation to look forward to at the end of each day. Our Rail Trips are our most planet-friendly itineraries that invite you to take the scenic route, relax whilst getting under the skin of a destination. Our Private Trips are fully tailored itineraries, curated by our Travel Experts specifically for you, your friends or your family.
We know that many of you worry about the environmental impact of travel and are looking for ways of expanding horizons in ways that do minimal harm - and may even bring benefits. We are committed to go as far as possible in curating our trips with care for the planet. That is why all of our trips are flightless in destination, fully carbon offset - and we have ambitious plans to be net zero in the very near future.