The Best Weekend Getaways From São Paulo

São Paulo has a reputation for being an incredibly hard-working city that never switches off. Much of this is true: Paulistanos do work long hours, often six days a week, so they make the most of any time off. While there is plenty to see and do in the city itself, the most Paulistano thing to do during the weekend or holidays is to get the hell out of Dodge. While the city is a cosmopolitan urban jungle, in the surrounding São Paulo state there are all sorts of beautiful, picturesque locations perfect for a quick getaway. Here is a list of some of the most popular spots.

Ubatuba
The town of Ubatuba, along with its surrounding municipalities, is home to over 100 beaches of all different types, making it an ideal getaway for Paulistanos. It lies roughly 140 miles (225 kilometers) from São Paulo on the beautiful Litoral Norte coastline that runs all the way from the state of São Paulo to Rio de Janeiro and is accessible by bus or car. If you're into surfing, check out Praia Vermelha do Norte or Praia Grande; if relaxation is your thing, Praia da Fortaleza and the stunning Praia da Santa Rita are the places to go. For a bit of nature, head to Picinguaba and take the boat over to Ilha das Couves, an almost completely untouched piece of paradise.
Ubatuba, State of São Paulo, Brazil


Literally named "The Beautiful Island,"
Ilhabela
is a gorgeous archipelago of beaches, Atlantic forest, and waterfalls located just off the Litoral Norte coast. Accessed via a ferry from the city of São Sebastião, the mainland-facing side of the island has plenty of great beaches as well as picturesque Airbnbs and pousadas. The other side of the island can only be explored by 4×4 or boat, but it's certainly worth it to visit the unforgettable beaches of Bonete and Baía de Castelhanos.
Ilha Grande
Natural Feature

Close to the millionaire's playground of Angra dos Reis, the island of
Ilha Grande
is a fascinating place to visit during a weekend away from São Paulo. Throughout its history, it has been used for many things. First, it was inhabited by the Tamoios Indians, and then it was a hideout for pirates. Soon after, it became a leper colony and then, up until the 1990s, a maximum security prison. While the idea of pirates, lepers and convicts may not sound so inviting, the plus side of this is that Ilha Grande's 19,000 hectares of Atlantic forest remain almost completely unspoiled. Highlights include Lopes Mendes Beach and the amazing views from the top of the Pico do Papagaio hill.
Ilha do Cardoso
Natural Feature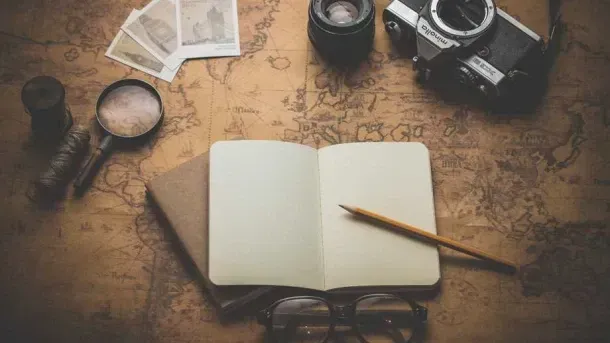 In the lesser-explored south coast of São Paulo, close to the border with the state of Paraná, lies Ilha do Cardoso, a near-deserted and pristine island of luscious flora and fauna and great untouched beaches. There are also lots of excellent nature trails around the island, and the locals (of which there aren't many) will be more than happy to be your tour guides.
São Francisco Xavier
When Paulistanos are fed up with the beach, they head to the countryside. The state of São Paulo is deceptively huge and has some beautiful rolling hills and landscapes that are perfect for getting away from the hustle and bustle of the city. São Francisco Xavier, located approximately 90 miles (145 kilometers) from São Paulo, is a gorgeous town in the Serra da Mantiqueira hills and is an excellent place to unwind or go for a hike.
São Francisco Xavier, São José dos Campos, State of São Paulo, Brazil

Paraty
The colonial town of Paraty is one of southeast Brazil's most famous tourist destinations, with its Portuguese architecture, cobbled streets, magnificent cachaça, and gorgeous surrounding islands. Accustomed to receiving plenty of visitors, the historical center of Paraty has it all, from cool bars to great restaurants, and during the day, there's nothing better than a boat tour around the Paraty Bay, visiting all of the hidden beaches and waterfalls.
Paraty, State of Rio de Janeiro, Brazil

Santo Antônio do Pinhal
When winter falls, many Paulistanos flock to the city of Campos do Jordão, which is a strange tourist destination that looks like an imitation of a town in the Swiss Alps. The prices for accommodation are exorbitant, and restaurants are always booked up. Also, the traffic coming in and out is enough to make you want to tear your hair out. However, just nearby, there are a bunch of little lesser-known towns that are far more beautiful and don't have the same infestation of tourists. Santo Antônio do Pinhal is one of these small towns and is a hidden gem in this gorgeous region. Situated up in the Mantiqueira Mountains, temperatures here can drop to below zero degrees Celsius (which is no mean feat in Brazil), and the winter landscapes are gorgeous.
Volcanic Iceland Epic Trip
meet our Local Insider
Hanna
HOW LONG HAVE YOU BEEN A GUIDE?
2 years.
WHAT DO YOU LOVE ABOUT YOUR JOB?
It's the personal contact, the personal experiences. I love meeting people from all over the world... I really like getting to know everyone and feeling like I'm traveling with a group of friends.
WHAT DESTINATION IS ON YOUR TRAVEL BUCKET-LIST?
I have so many places on my list, but I would really lobe to go to Africa. I consider myself an "adventure girl" and Africa feels like the ULTIMATE adventure!
Every CULTURE TRIP Small-group adventure is led by a Local Insider just like Hanna.

KEEN TO EXPLORE THE WORLD?
Connect with like-minded people on our premium trips curated by local insiders and with care for the world
Since you are here, we would like to share our vision for the future of travel - and the direction Culture Trip is moving in.
Culture Trip launched in 2011 with a simple yet passionate mission: to inspire people to go beyond their boundaries and experience what makes a place, its people and its culture special and meaningful — and this is still in our DNA today. We are proud that, for more than a decade, millions like you have trusted our award-winning recommendations by people who deeply understand what makes certain places and communities so special.
Increasingly we believe the world needs more meaningful, real-life connections between curious travellers keen to explore the world in a more responsible way. That is why we have intensively curated a collection of premium small-group trips as an invitation to meet and connect with new, like-minded people for once-in-a-lifetime experiences in three categories: Culture Trips, Rail Trips and Private Trips. Our Trips are suitable for both solo travelers, couples and friends who want to explore the world together.
Culture Trips are deeply immersive 5 to 16 days itineraries, that combine authentic local experiences, exciting activities and 4-5* accommodation to look forward to at the end of each day. Our Rail Trips are our most planet-friendly itineraries that invite you to take the scenic route, relax whilst getting under the skin of a destination. Our Private Trips are fully tailored itineraries, curated by our Travel Experts specifically for you, your friends or your family.
We know that many of you worry about the environmental impact of travel and are looking for ways of expanding horizons in ways that do minimal harm - and may even bring benefits. We are committed to go as far as possible in curating our trips with care for the planet. That is why all of our trips are flightless in destination, fully carbon offset - and we have ambitious plans to be net zero in the very near future.