Eating Out At Brisbane's Best Restaurants

While Melbourne and Sydney often steal the limelight, Brisbane is a buzzing and vibrant metropolis with its own unique identity. The city has a rich list of great restaurants that have been awarded for their prestige in gastronomy, design and atmosphere. Celebrating Australia's third most populated city, here's our guide to 10 restaurants that highlight Brisbane's creative and vibrant cultural individuality.
Esquire
Restaurant, Australian
One of the most highly awarded restaurants in Queensland,
Esquire
has been celebrated as Brisbane's most sought-after dining experience. Executive Chef Ryan Squires and Head Chef Ben Devlin are proud of the restaurant's daily changing menu of small artwork-like courses made from the best local produce. Creativity is paramount in the kitchen's exploration of contemporary international cuisine, and texture, form and taste are fused to create plates that strive to leave a lasting impression while also playfully evoking memories. The restaurant's design has been widely praised for its sophistication and elegance, and the views from its riverside position make Esquire a standout cultural destination.
Jellyfish
Restaurant, Seafood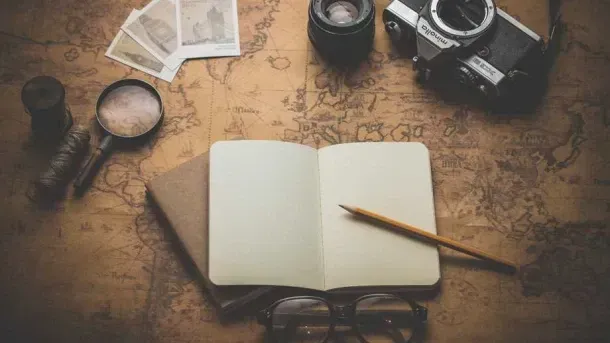 Australia's
seafood is a point of pride for many national chefs and Brisbane's
Jellyfish Restaurant
comes highly recommended. The restaurant's ongoing pursuit of culinary perfection sounds almost scientific and their perseverance rewards diners with gastronomic delights. Guests can enjoy dishes like crispy fried whole baby Barramundi with soy sauce and spring onion, oven baked Barramundi with lemon and shallots, and grilled swordfish with smoked tomato emulsion.
Public
Restaurant, Australian, Vegetarian

Public
has quickly grabbed the attention of Brisbane socialites as a vibrant dining destination of flavor and style. The menu features little treats like chorizo and manchego mac and cheese, wagyu tataki with sake and sesame, and KFD – Kentucky fried duck. This award-winning restaurant also has an innovative cocktail menu.
Cha Cha Char
Subtitled 'Brisbane's signature steakhouse', Cha Cha Char takes advantage of Australia's iconic cattle produce, serving over 10 different cuts of quality pasture and grain fed beef. The restaurant is housed in an eye-catching contemporary building and its elegant interior adds to the atmosphere of the dining experience. The detailed steak menu includes information such as where the produce is from, how long it was aged, the amount of time the cattle was grain fed and the chef's recommended cooking temperatures. In addition to this, the restaurant also offers an a la carte menu influenced by both Asian and European cuisines, letting flavor not tradition take focus.
Destinations Unlocked:
Let our travel expert Stefano help you find your perfect Culture trip
Looking for an expert's perspective?
Uncover my top 3 recommended places from each continent on the map.
CentralAmerica
1. Guatemala
An express adventure for those with limited time off. Prepare yourself incredible experiences. You will hike a volcano, visit mayan temples and witness a ceremony and take in beautiful colonial Antigua.
CentralAmerica
2. Belize
A quick trip not too far away for those seeking a relaxing mini break. You will have plenty of free time to relax but also some awesome activities to experience the rainforest and the caribbean sea.
CentralAmerica
3. Mexico
An exciting mini trip exploring the lesser known colonial towns of central Mexico. This is hte perfect trip for someone with limited time off and still wants to turn on explorer mode and do something different.
SouthAmerica
1. Ecuador
A remarkable 8 days adventure through the Andes and the Amazon rainforest. The best choice for adventure seekers wishing to visit the 2 most iconic areas of South America, in only 1 week and no flights.
SouthAmerica
2. Peru
An alternative itinerary to classic Peru, from Cusco to Arequipa. This itinerary is great combination of highlights Cusco and Machu Picchu with the lesser known Arequipa and Colca Canyon.
Europe
1. Italy
The ultimate Italian experience from the vibrant streets of Naples to the breathtaking sceneries of the Amalfi Coast followed by Matera and down to Puglia with its golden beaches, intense flavours and fascinating destinations.
Europe
2. Scotland
Embark on this great adventure starting from London all the way to Scotland with a true Scottish experience made of breathtaking sceneries, whisky tasting and ..lots of fun! Ideal for train lovers and explorers.
Europe
3. Portugal
A wonderful train journey around Portugal, from the romantic city of Porto to the Douro Valley, to the beautiful Aveiro all the way to Lisbon and Sintra. The perfect trip to train, culinary and culture lovers.
Asia
1. South Korea
Discover incredible temples, mountains and modern cities on this 10 day adventure. This trip is perfect for those seeking immersion in the cuisine, culture and natural wonders of South Korea.
Asia
2. Thailand
From Bankgok to Angkor Wat to Ho Chi Minh City and everything in between - adventure through the heart of South-East Asia. Taste the delights, see history brought to life and unwind on a Mekong River cruise.
Asia
3. Sri Lanka
A fantastic adventure that showcases Sri Lanka's fantastic landscapes, wildlife and flavours. With 3 epic rail journeys, 3 UNESCO heritage sites and time to relax, this trip has loads to offer at a great price
Africa
1. Morocco
An epic journey across Morocco: from Casablanca to Marrakech, through the blue city of Chefchaouen to the wonders of the desert and deep to the High Atlas Mountains - this trip has it all! Ideal for true explorers!
Africa
2. Egypt
From Cairo to Aswan, this trip brings the land of the pharaohs to life. You'll visit the Pyramids, Valley of the Kings and Luxor Temple and cruise down the Nile in style. This is the perfect way to explore Egypt.
Sake Restaurant
Bar, Restaurant, Japanese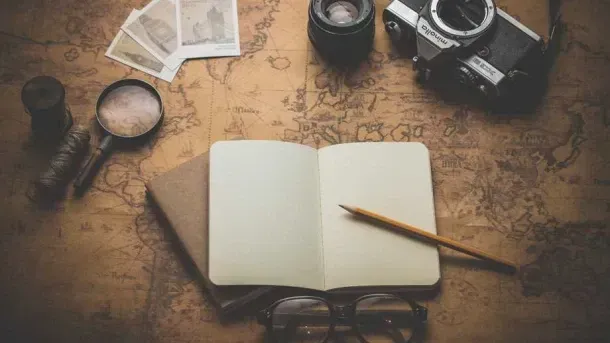 Brisbane knows how to do top quality Japanese food; the city is home to Australia's longest running Japanese restaurant. Sake Restaurant offers a modern take on traditional flavors. Diners can enjoy plates such as spider maki sushi with fried soft-shell crab, cucumber and mayonnaise with spicy tobiko and chives; grilled miso-marinated cone bay sea Barramundi with pickled daikon radish; and 12-hour braised pork belly with daikon radish, onsen tamago, 640c hens egg, truffle oil scallions. The restaurant's design matches the contemporary oriental feel and its menu of sake and other Japanese drinks makes this an overall great place to dine.
Zuri Bar & Dining
Bar, Restaurant, Australian

Zuri Bar & Dining
has a vibrant atmosphere where '19th century elegance meets 21st century opulence'. The venue has a number of rooms that exude their own unique and enchanting baroque themed atmospheres, inspiring guests to explore and experience the ambiance of each. The food served is described as '
Asian
-inspired' and includes delicious
Japanese
tapas such as battered squid with paprika mayo, and seared sliced wagyu beef with Zuri's special citrus sauce. The restaurant also offers
kushiyaki
and
sashimi
, and on Wednesdays Zuri features all you can eat sushi.
E'cco Bistro
Restaurant, Bistro, Australian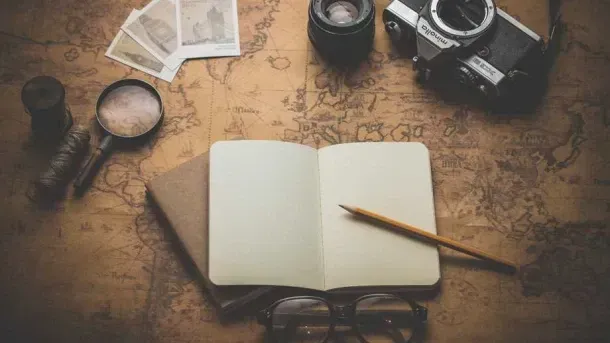 E'cco Bistro
is repeatedly praised as a top venue. Owner and celebrated chef Philip Johnson views the essence of a bistro as simplistic and no-nonsense, with the focus being placed on creating a relaxed yet efficient atmosphere. Menu highlights include lamb shoulder with warm
freekeh
with dates, lemon, broccolini and mint yogurt; roast duck breast with pear, sour cherry and pine nut tarte tatin, balsamic and braised gem cos; and confit salmon with asparagus, soft-cooked hen's egg, brioche croutons, herb crème fraïche and osietra caviar. A vegetarian menu is also available, making E'cco Bistro a great location for all diners.
Cloudland
Restaurant, Australian

Cloudland
is an extravagant restaurant of enchanting visual stimulation and delicious
Italian
cuisine. The decoration of Cloudland includes 5,000 lush plants, a sparkling waterfall flowing from behind spiral staircases, lights made from thousands of crystal balls and also features a retractable roof. Fresh and high quality produce is used here to create dishes such as risotto funghi with portobello mushrooms, spelt, maize and reggiano; manzo braised beef with red wine, bay leaf and garlic; and spice dusted calamari with coriander, chili and crispy shallots.
Brew
Bar, Cafe, Wine Bar, Australian, Vegetarian, Vegan

A cafe and wine bar that has become a favorite among locals,
Brew
brings to the fore two things that
Australians
are very proud of: good coffee and delicious
sangas
(sandwiches). Brew is open from breakfast to dinner, and its menu features morning meals such as breakfast salad with haloumi, spinach, mushrooms, tomato, house dukkah and a poached egg; tapas such as
morcilla pintox
with white anchovies, mozzarella and watercress; sandwiches such as smoked chicken, roma tomato, pesto, mozzarella and rocket; and main meals like slowly braised beef cheek in Spanish red wine on pumpkin puree.
Bacchus
Bar, Restaurant, Australian, Mexican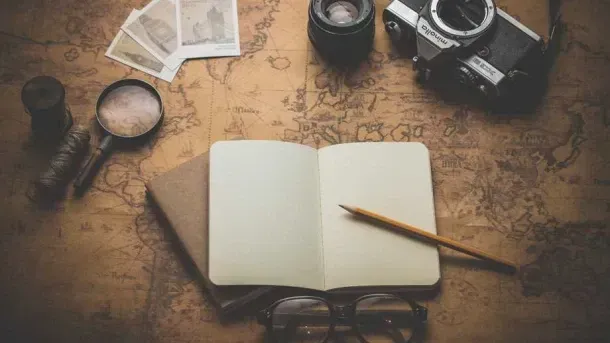 Bacchus
is a prestigious venue which is best summarized in its byline: 'Bar. Restaurant. Pool.' Bacchus is home to Brisbane's only rooftop poolside bar. The restaurant serves award winning modern Australian cuisine, and diners can enjoy a degustation menu as well as choices from the a la carte menu such as pan roasted snapper with eggplant puree, provencal vegetables bouillabaisse and olive oil emulsion, and consommé, shredded duck leg emmental cheese dumpling. With an award winning wine menu and a list of tempting cocktails, Bacchus offers a glamorous and vibrant experience.
Volcanic Iceland Epic Trip
meet our Local Insider
Hanna
HOW LONG HAVE YOU BEEN A GUIDE?
2 years.
WHAT DO YOU LOVE ABOUT YOUR JOB?
It's the personal contact, the personal experiences. I love meeting people from all over the world... I really like getting to know everyone and feeling like I'm traveling with a group of friends.
WHAT DESTINATION IS ON YOUR TRAVEL BUCKET-LIST?
I have so many places on my list, but I would really lobe to go to Africa. I consider myself an "adventure girl" and Africa feels like the ULTIMATE adventure!
Every CULTURE TRIP Small-group adventure is led by a Local Insider just like Hanna.

KEEN TO EXPLORE THE WORLD?
Connect with like-minded people on our premium trips curated by local insiders and with care for the world
Since you are here, we would like to share our vision for the future of travel - and the direction Culture Trip is moving in.
Culture Trip launched in 2011 with a simple yet passionate mission: to inspire people to go beyond their boundaries and experience what makes a place, its people and its culture special and meaningful — and this is still in our DNA today. We are proud that, for more than a decade, millions like you have trusted our award-winning recommendations by people who deeply understand what makes certain places and communities so special.
Increasingly we believe the world needs more meaningful, real-life connections between curious travellers keen to explore the world in a more responsible way. That is why we have intensively curated a collection of premium small-group trips as an invitation to meet and connect with new, like-minded people for once-in-a-lifetime experiences in three categories: Culture Trips, Rail Trips and Private Trips. Our Trips are suitable for both solo travelers, couples and friends who want to explore the world together.
Culture Trips are deeply immersive 5 to 16 days itineraries, that combine authentic local experiences, exciting activities and 4-5* accommodation to look forward to at the end of each day. Our Rail Trips are our most planet-friendly itineraries that invite you to take the scenic route, relax whilst getting under the skin of a destination. Our Private Trips are fully tailored itineraries, curated by our Travel Experts specifically for you, your friends or your family.
We know that many of you worry about the environmental impact of travel and are looking for ways of expanding horizons in ways that do minimal harm - and may even bring benefits. We are committed to go as far as possible in curating our trips with care for the planet. That is why all of our trips are flightless in destination, fully carbon offset - and we have ambitious plans to be net zero in the very near future.