This Texan Cowboy Church Is the Biggest in the World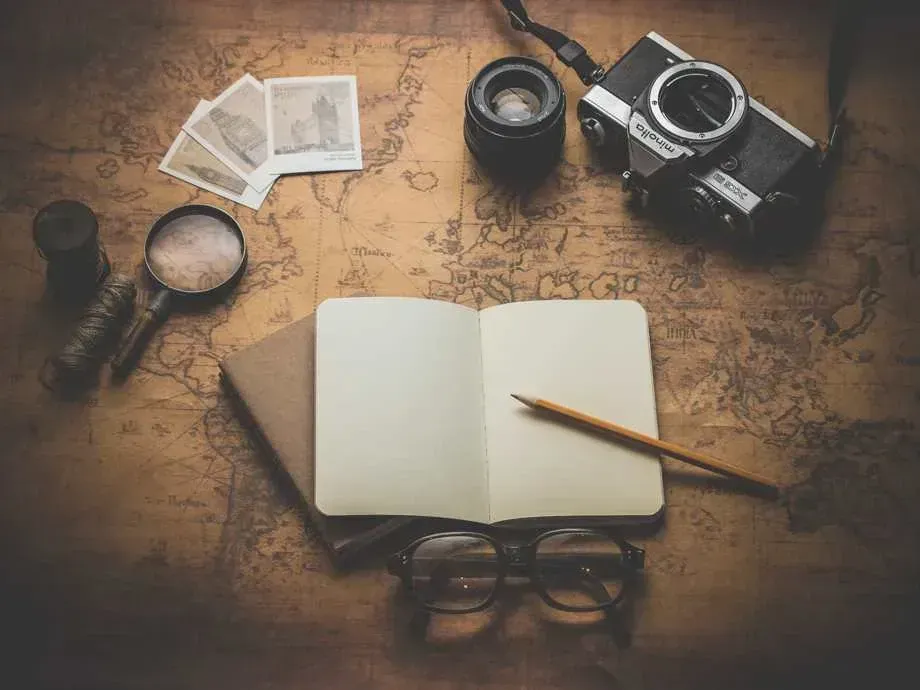 Driving down Interstate 35 between Dallas and Austin, you wouldn't necessarily know that the world's largest cowboy church sits just off the Highway 287 Bypass in Waxahachie, Texas. Typically meeting in rural settings such as barns and arenas, cowboy churches are local Christian cultures that celebrate Western heritage. Baptisms tend to take place in large stock tanks, and worship services feature short, simple sermons accompanied by country gospel bands.
The Cowboy Church of Ellis County is no exception. With 5,000 registered members and between 1,500–2,000 people in attendance per service, the world's largest cowboy church meets on a huge campus that comprises a large arena, worship center, children's center, and "welcome wagon"—where the congregation greets other visitors.
Destinations Unlocked:
Let our travel expert Stefano help you find your perfect Culture trip
Looking for an expert's perspective?
Uncover my top 3 recommended places from each continent on the map.
CentralAmerica
1. Guatemala
An express adventure for those with limited time off. Prepare yourself incredible experiences. You will hike a volcano, visit mayan temples and witness a ceremony and take in beautiful colonial Antigua.
CentralAmerica
2. Belize
A quick trip not too far away for those seeking a relaxing mini break. You will have plenty of free time to relax but also some awesome activities to experience the rainforest and the caribbean sea.
CentralAmerica
3. Mexico
An exciting mini trip exploring the lesser known colonial towns of central Mexico. This is hte perfect trip for someone with limited time off and still wants to turn on explorer mode and do something different.
SouthAmerica
1. Ecuador
A remarkable 8 days adventure through the Andes and the Amazon rainforest. The best choice for adventure seekers wishing to visit the 2 most iconic areas of South America, in only 1 week and no flights.
SouthAmerica
2. Peru
An alternative itinerary to classic Peru, from Cusco to Arequipa. This itinerary is great combination of highlights Cusco and Machu Picchu with the lesser known Arequipa and Colca Canyon.
Europe
1. Italy
The ultimate Italian experience from the vibrant streets of Naples to the breathtaking sceneries of the Amalfi Coast followed by Matera and down to Puglia with its golden beaches, intense flavours and fascinating destinations.
Europe
2. Scotland
Embark on this great adventure starting from London all the way to Scotland with a true Scottish experience made of breathtaking sceneries, whisky tasting and ..lots of fun! Ideal for train lovers and explorers.
Europe
3. Portugal
A wonderful train journey around Portugal, from the romantic city of Porto to the Douro Valley, to the beautiful Aveiro all the way to Lisbon and Sintra. The perfect trip to train, culinary and culture lovers.
Asia
1. South Korea
Discover incredible temples, mountains and modern cities on this 10 day adventure. This trip is perfect for those seeking immersion in the cuisine, culture and natural wonders of South Korea.
Asia
2. Thailand
From Bankgok to Angkor Wat to Ho Chi Minh City and everything in between - adventure through the heart of South-East Asia. Taste the delights, see history brought to life and unwind on a Mekong River cruise.
Asia
3. Sri Lanka
A fantastic adventure that showcases Sri Lanka's fantastic landscapes, wildlife and flavours. With 3 epic rail journeys, 3 UNESCO heritage sites and time to relax, this trip has loads to offer at a great price
Africa
1. Morocco
An epic journey across Morocco: from Casablanca to Marrakech, through the blue city of Chefchaouen to the wonders of the desert and deep to the High Atlas Mountains - this trip has it all! Ideal for true explorers!
Africa
2. Egypt
From Cairo to Aswan, this trip brings the land of the pharaohs to life. You'll visit the Pyramids, Valley of the Kings and Luxor Temple and cruise down the Nile in style. This is the perfect way to explore Egypt.

Media and ministry coordinator Mary Kate Moran shared a potted history of the church, which Ron Nolan established in 2000. When Ron's son began competing as a roper in local rodeo events, Ron asked him where his fellow rodeo contestants attended church. Learning that most cowboys didn't attend services, Ron saw a ministry opportunity and started the Cowboy Church of Ellis County.

Many cowboy churches have similar origins, tracing their roots about 40 or 50 years back as outgrowth ministry events associated with ranch rodeos, competitions, and cowboy poetry gatherings. In the past 15 to 20 years, the cowboy church movement has expanded exponentially, especially in Texas. After starting the Cowboy Church of Ellis County, Ron Nolan resigned as senior pastor in order to focus on planting more churches through the Texas Federation of Cowboy Churches. Now a national organization, known as the AFFC (American Federation of Cowboy Churches), the group has planted more than 200 Baptist cowboy churches in 16 states—and the movement is still growing.

Today, Gary Morgan is the senior pastor of the Cowboy Church of Ellis County, whose mission is to change lives "by boldly proclaiming the Gospel to the Western culture." According to the church's website, staff and members believe that "the Gospel of Jesus Christ is the best and most important news that anyone will ever hear"—a statement that invites people from all races, backgrounds, and experiences to participate in a community focused on grace.
Typically, there are five characteristics of a cowboy church: theologically, most cowboy churches are either non-denominational or Baptist-affiliated; they don't collect or solicit offerings at events or during worship; there is no formal membership and no dress code; services take place in non-traditional settings.

Departing slightly from this model, the Cowboy Church of Ellis County follows the standards outlined in Glenn Smith's 1988 book, Apostle Cowboy Style. The church is affiliated with three partner organizations: the American Fellowship of Cowboy Churches (AFCC), Texas Baptists, and the Ellis Baptist Association—a coalition of 38 Baptist churches in the Dallas/Fort Worth area. Imitating the liturgy outlined by Glenn Smith, these churches removed traditional practices from non-denominational services such as the "altar call" and the passing of the collection plate—two things believed to have no biblical basis. Instead, worshipers can place tithes and offerings in a boot, hat or wooden houses at the rear of the arena or meeting room.
This model also features a leadership structure that employs volunteers to perform most of the essential functions of the church. The Cowboy Church of Ellis County has five full-time pastors and two staff members, while volunteer elders, deacons, and lay pastors take care of other church operations.
Worship services take place on Sunday mornings at 8:30 am and 10:30 am, lasting about one hour and fifteen minutes. Monday night services are shorter, starting at 7:30 pm and lasting for about half an hour. The dress code for all services is "come as you are," and they describe the worship music as "Christian country." For more information and to experience this uniquely warm and welcoming culture for yourself, check out the Events Page to learn about everything from Bible studies and worship services to bull riding, mutton bustin' and more.

Volcanic Iceland Epic Trip
meet our Local Insider
Hanna
HOW LONG HAVE YOU BEEN A GUIDE?
2 years.
WHAT DO YOU LOVE ABOUT YOUR JOB?
It's the personal contact, the personal experiences. I love meeting people from all over the world... I really like getting to know everyone and feeling like I'm traveling with a group of friends.
WHAT DESTINATION IS ON YOUR TRAVEL BUCKET-LIST?
I have so many places on my list, but I would really lobe to go to Africa. I consider myself an "adventure girl" and Africa feels like the ULTIMATE adventure!
Every CULTURE TRIP Small-group adventure is led by a Local Insider just like Hanna.

KEEN TO EXPLORE THE WORLD?
Connect with like-minded people on our premium trips curated by local insiders and with care for the world
Since you are here, we would like to share our vision for the future of travel - and the direction Culture Trip is moving in.
Culture Trip launched in 2011 with a simple yet passionate mission: to inspire people to go beyond their boundaries and experience what makes a place, its people and its culture special and meaningful — and this is still in our DNA today. We are proud that, for more than a decade, millions like you have trusted our award-winning recommendations by people who deeply understand what makes certain places and communities so special.
Increasingly we believe the world needs more meaningful, real-life connections between curious travellers keen to explore the world in a more responsible way. That is why we have intensively curated a collection of premium small-group trips as an invitation to meet and connect with new, like-minded people for once-in-a-lifetime experiences in three categories: Culture Trips, Rail Trips and Private Trips. Our Trips are suitable for both solo travelers, couples and friends who want to explore the world together.
Culture Trips are deeply immersive 5 to 16 days itineraries, that combine authentic local experiences, exciting activities and 4-5* accommodation to look forward to at the end of each day. Our Rail Trips are our most planet-friendly itineraries that invite you to take the scenic route, relax whilst getting under the skin of a destination. Our Private Trips are fully tailored itineraries, curated by our Travel Experts specifically for you, your friends or your family.
We know that many of you worry about the environmental impact of travel and are looking for ways of expanding horizons in ways that do minimal harm - and may even bring benefits. We are committed to go as far as possible in curating our trips with care for the planet. That is why all of our trips are flightless in destination, fully carbon offset - and we have ambitious plans to be net zero in the very near future.