Philadelphia Street Art: Creative Social Change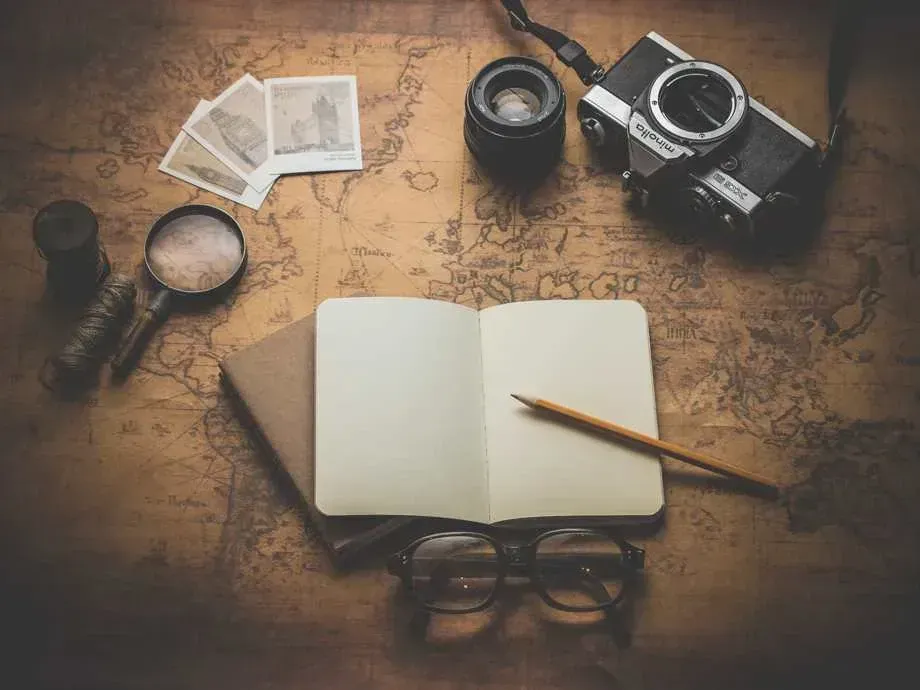 The street art scene in Philadelphia is flourishing. Inspired by an outreach program initiated by the Philadelphia Museum of Art in the 1970s, the Philadelphia Anti-Graffiti Network (PAGN) was set up. From this sprouted the Mural Arts Program (MAP) which today stands as one of the largest street art projects in the United States.
The MAP organizes individual projects, which are generally made up of a team of muralists and members of the local community. The program began with Jane Golden, an iconic artist and mural painter, whose success with the project has won her much acclaim. MAP has encouraged further community program that inspire education and understanding of the arts, in addition to creating jobs for artists and ex-graffiti artists who have been prosecuted. The program creates about 100 murals per year, and continues to be the driving force behind the arts in Philadelphia. MAP murals deal with complex issues that affect members of the community on a range of levels.
This We Believe
Created in 2009, 'This We Believe' was one of MAP's most ambitious and inspiring projects, as it collected opinions, ballots and feedback from thousands of members of the public in order to create a rounded view of Philadelphia, using visual media to convey the meanings that the city carries for each of its occupants. The mural was the result of over half a year of input from the public, from which two groups of artists made a series of draft murals, after which a set of final mural designs were put up to a vote. The result was shown to commemorate the MAP's 25th anniversary, and is now on display in individual sections across city.
Destinations Unlocked:
Let our travel expert Stefano help you find your perfect Culture trip
Looking for an expert's perspective?
Uncover my top 3 recommended places from each continent on the map.
CentralAmerica
1. Guatemala
An express adventure for those with limited time off. Prepare yourself incredible experiences. You will hike a volcano, visit mayan temples and witness a ceremony and take in beautiful colonial Antigua.
CentralAmerica
2. Belize
A quick trip not too far away for those seeking a relaxing mini break. You will have plenty of free time to relax but also some awesome activities to experience the rainforest and the caribbean sea.
CentralAmerica
3. Mexico
An exciting mini trip exploring the lesser known colonial towns of central Mexico. This is hte perfect trip for someone with limited time off and still wants to turn on explorer mode and do something different.
SouthAmerica
1. Ecuador
A remarkable 8 days adventure through the Andes and the Amazon rainforest. The best choice for adventure seekers wishing to visit the 2 most iconic areas of South America, in only 1 week and no flights.
SouthAmerica
2. Peru
An alternative itinerary to classic Peru, from Cusco to Arequipa. This itinerary is great combination of highlights Cusco and Machu Picchu with the lesser known Arequipa and Colca Canyon.
Europe
1. Italy
The ultimate Italian experience from the vibrant streets of Naples to the breathtaking sceneries of the Amalfi Coast followed by Matera and down to Puglia with its golden beaches, intense flavours and fascinating destinations.
Europe
2. Scotland
Embark on this great adventure starting from London all the way to Scotland with a true Scottish experience made of breathtaking sceneries, whisky tasting and ..lots of fun! Ideal for train lovers and explorers.
Europe
3. Portugal
A wonderful train journey around Portugal, from the romantic city of Porto to the Douro Valley, to the beautiful Aveiro all the way to Lisbon and Sintra. The perfect trip to train, culinary and culture lovers.
Asia
1. South Korea
Discover incredible temples, mountains and modern cities on this 10 day adventure. This trip is perfect for those seeking immersion in the cuisine, culture and natural wonders of South Korea.
Asia
2. Thailand
From Bankgok to Angkor Wat to Ho Chi Minh City and everything in between - adventure through the heart of South-East Asia. Taste the delights, see history brought to life and unwind on a Mekong River cruise.
Asia
3. Sri Lanka
A fantastic adventure that showcases Sri Lanka's fantastic landscapes, wildlife and flavours. With 3 epic rail journeys, 3 UNESCO heritage sites and time to relax, this trip has loads to offer at a great price
Africa
1. Morocco
An epic journey across Morocco: from Casablanca to Marrakech, through the blue city of Chefchaouen to the wonders of the desert and deep to the High Atlas Mountains - this trip has it all! Ideal for true explorers!
Africa
2. Egypt
From Cairo to Aswan, this trip brings the land of the pharaohs to life. You'll visit the Pyramids, Valley of the Kings and Luxor Temple and cruise down the Nile in style. This is the perfect way to explore Egypt.
Love Letter
'Love Letter' is made up of a staggering 50 murals, created with the help of Stephen Powers, an ex-graffiti writer who is now an established artist. The murals are quirky, humorous and bright, and have a variety of meanings. They can be found in West Philadelphia, and their meanings work not only on a basic level as representative of a love letter between a couple, but also as a message between people and city, between artist and audience. The project resulted in a month-long school that focused on the basics behind sign making, offering free intensive lessons to artists interested in the skill.
Personal Renaissance
Highlighting the work of the Mural Art Program and its involvement in helping disadvantaged members of the community, 'Personal Renaissance: Addiction and Recovery' was created by James Burns and centers around the problems associated with addiction, and the boundaries that must be overcome in order to transition into recovery. Working with clients of JEVS Human Services, Burns took inspiration from clients who were undergoing counselling and various other treatments in order to form a picture of the difficulties connected with drug addiction. Much of this came from poetry and writings from patients and clients themselves.
Dixie Hummingbirds
In 2005, Cliff Eubanks, WXPN and the Mural Arts Program worked together to create a mural that pays homage to the diverse and varied musical history of Philadelphia. Just a few blocks away from this mural in North Philadelphia, you can see 'Dixie Hummingbirds Way', a street that further highlights the importance of this innovative gospel quartet to the city and its identity. The Dixie Hummingbirds are undoubtedly one of, if not the best gospel quartets of all time, and their ties to Philadelphia are celebrated in this mammoth mural, the painterly style and subtle tones of which cover a building's wall on 859 North 15th street.
Family Interrupted
Created by artist Eric Okdeh, 'Family Interrupted' was set up in 2011, and aimed to establish a stage on which the community could discuss the effects of imprisonment on individuals, their families and the community as a whole. A subject that is often avoided, imprisonment for many means leaving old lives behind, often permanently damaging family relationships that are unable to be reestablished. In addition to the dialogue that was encouraged by the mural, the painting doubles up as a restoration project, as it covered up an older, decaying work of mural art. Several projects stemmed from the mural including a public 'Community Day' which gave members of the community the chance to learn of potential support systems that are in place for friends and family members of the convicted.
Philadelphia Muses
Artist Meg Saligman created a detailed landscape, intended as a general dedication to contemporary art and creativity within today's society. The mural itself is made up of several members of the arts community of Philadelphia, the portraits of which are arranged around individual spheres. There are nine portraits in total, each representing an art form. The mural is highly realistic in style, and contains symbolism associated with perfect form, seen in the repetition of circular shapes and spheres in the piece. This mural shows the diversity of the artworks within Philadelphia and stands as a classical, high-art themed piece.
Finding the Light Within
Another work by artist James Burns and possibly one of the most moving murals on the list in terms of what it represents is 'Finding the Light Within.' This piece represents MAP's partnerships with behavioral health and suicide prevention organisations, which were created in order to bring together those affected by tragedies surrounding this terrible event. With a shocking rise in the number of suicide cases in Philadelphia, MAP seeks to overcome the stigmas and negative associations linked to mental health issues. The mural gives a voice to victims and families and encourages education on the topic through workshops and community resources.
Holding Grandmother's Quilt
Looking over what used to be a derelict area of the city, 'Holding Grandmother's Quilt' exists aside the Mantua community garden and park. The soft purple and blue tones give off a calming ambiance, and the surrounding park is the perfect setting for a local community member, Miss Jones, to be featured. The park itself was once a dirt patch, surrounded by blank concrete, left to no good use. Following its renovation, the area is now a site loved by the community, and the park and play area are revered and looked after by local residents. Created by Jane Golden, Donald Gensler and students from the University of Pennsylvania, the mural is a tie between old and young.
Peace is a Haiku Song
This colorful mural is a part of a larger public art project that is made up of a range of multimedia projects, including the mural itself, benches, writings, artworks and workshops. The mural features images of peace, such as the origami peace crane, in addition to a selection of peace haikus. Combining the talents of poet Sonja Sanchez and students from the MAP's Art Education program, the haikus are also printed in a book along with works from local authors. The book also contains images and information about the project as a whole.
Philly Painting
Comprised of works from internationally renowned artists, 'Philly Painting' is one of the most recent projects undertaken by the Mural Arts Program. Spread over 50 shop fronts in North Philadelphia, the project was led by Dutch artists Jeroen Koolhaas and Dre Urhahn, who used a bright color palette to display the incredibly complex nature of Philadelphia. Community input involved store owners choosing the colors that would be displayed on their respective sites, and using these selections the artists created bold pieces that gives old stores a new identity, highlighting the best features of the building's architecture.
Volcanic Iceland Epic Trip
meet our Local Insider
Hanna
HOW LONG HAVE YOU BEEN A GUIDE?
2 years.
WHAT DO YOU LOVE ABOUT YOUR JOB?
It's the personal contact, the personal experiences. I love meeting people from all over the world... I really like getting to know everyone and feeling like I'm traveling with a group of friends.
WHAT DESTINATION IS ON YOUR TRAVEL BUCKET-LIST?
I have so many places on my list, but I would really lobe to go to Africa. I consider myself an "adventure girl" and Africa feels like the ULTIMATE adventure!
Every CULTURE TRIP Small-group adventure is led by a Local Insider just like Hanna.

KEEN TO EXPLORE THE WORLD?
Connect with like-minded people on our premium trips curated by local insiders and with care for the world
Since you are here, we would like to share our vision for the future of travel - and the direction Culture Trip is moving in.
Culture Trip launched in 2011 with a simple yet passionate mission: to inspire people to go beyond their boundaries and experience what makes a place, its people and its culture special and meaningful — and this is still in our DNA today. We are proud that, for more than a decade, millions like you have trusted our award-winning recommendations by people who deeply understand what makes certain places and communities so special.
Increasingly we believe the world needs more meaningful, real-life connections between curious travellers keen to explore the world in a more responsible way. That is why we have intensively curated a collection of premium small-group trips as an invitation to meet and connect with new, like-minded people for once-in-a-lifetime experiences in three categories: Culture Trips, Rail Trips and Private Trips. Our Trips are suitable for both solo travelers, couples and friends who want to explore the world together.
Culture Trips are deeply immersive 5 to 16 days itineraries, that combine authentic local experiences, exciting activities and 4-5* accommodation to look forward to at the end of each day. Our Rail Trips are our most planet-friendly itineraries that invite you to take the scenic route, relax whilst getting under the skin of a destination. Our Private Trips are fully tailored itineraries, curated by our Travel Experts specifically for you, your friends or your family.
We know that many of you worry about the environmental impact of travel and are looking for ways of expanding horizons in ways that do minimal harm - and may even bring benefits. We are committed to go as far as possible in curating our trips with care for the planet. That is why all of our trips are flightless in destination, fully carbon offset - and we have ambitious plans to be net zero in the very near future.