10 Great Dining Spots In Cleveland, Ohio

Perched on the edge of the Great Lakes, Cleveland is an ethnically diverse city that boasted of thriving Hungarian, Slovene and Polish populations who settled in the city alongside Irish, Italian, German, Slovak, Ukrainian, African American and Asian immigrants. This diversity is reflected in the wealth of dining options on offer in the city.
West Side Market
Market, Vegetarian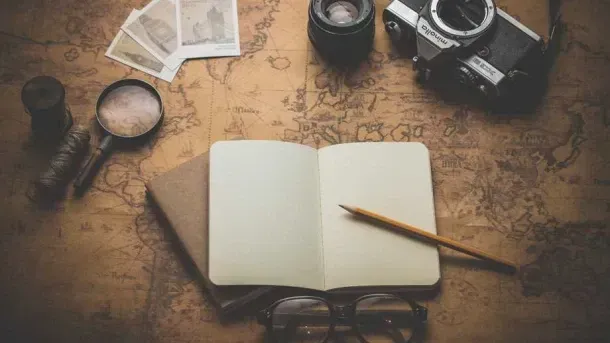 West Side Market
is Cleveland's most venerated food market, having opened its doors in 1840; originally an open air market, the market's signature brick-enclosed concourse and iconic clock tower were built in 1912 and serve as its current home. Over 100 vendors set up shop at West Side Market selling a stunning array of foods from all over the world. Come for fresh produce, seafood, cheeses, spreads, meats of all variety, or grab a meal at one of the many food stalls. Perfect for the peckish, queue up for a Parisian style street crêpe from
Crêpes de Luxe
to have on the go, or stop by
Steve's Gyro stand
for his pita bread stuffed full of succulent meat carved straight off the turning spit and topped off with sauce. Be ready, however, to queue for up to an hour. Steve's combination of huge portions and great flavours at cheap prices makes him a magnet for food lovers across the city.
Noodlecat
The brainchild of chef Jonathon Sawyer, Noodlecat is defiantly non-authentic in the American style, serving up steaming bowls of fusion ramen, steamed buns with a choice of meats ranging from Japanese Fried Chicken to Tempura Lake Erie fish. Noodles at Noodlecat are served in three styles: Traditional, Modern and Mash-Up; the ramen options are likewise decidedly non-traditional, 'Roscoe's' Fried Chicken & Ramen comes with fried chicken, butter, hot sauce, maple syrup, greens & fried chicken broth. For a basic broth full of flavor, the Pork Miso Ramen and Crispy Beef Short Rib Ramen come highly recommended. The menu also includes hearty items for vegetarians and vegan ramen lovers.
Address: 234 Euclid Avenue, Cleveland, OH 44114
Destinations Unlocked:
Let our travel expert Stefano help you find your perfect Culture trip
Looking for an expert's perspective?
Uncover my top 3 recommended places from each continent on the map.
CentralAmerica
1. Guatemala
An express adventure for those with limited time off. Prepare yourself incredible experiences. You will hike a volcano, visit mayan temples and witness a ceremony and take in beautiful colonial Antigua.
CentralAmerica
2. Belize
A quick trip not too far away for those seeking a relaxing mini break. You will have plenty of free time to relax but also some awesome activities to experience the rainforest and the caribbean sea.
CentralAmerica
3. Mexico
An exciting mini trip exploring the lesser known colonial towns of central Mexico. This is hte perfect trip for someone with limited time off and still wants to turn on explorer mode and do something different.
SouthAmerica
1. Ecuador
A remarkable 8 days adventure through the Andes and the Amazon rainforest. The best choice for adventure seekers wishing to visit the 2 most iconic areas of South America, in only 1 week and no flights.
SouthAmerica
2. Peru
An alternative itinerary to classic Peru, from Cusco to Arequipa. This itinerary is great combination of highlights Cusco and Machu Picchu with the lesser known Arequipa and Colca Canyon.
Europe
1. Italy
The ultimate Italian experience from the vibrant streets of Naples to the breathtaking sceneries of the Amalfi Coast followed by Matera and down to Puglia with its golden beaches, intense flavours and fascinating destinations.
Europe
2. Scotland
Embark on this great adventure starting from London all the way to Scotland with a true Scottish experience made of breathtaking sceneries, whisky tasting and ..lots of fun! Ideal for train lovers and explorers.
Europe
3. Portugal
A wonderful train journey around Portugal, from the romantic city of Porto to the Douro Valley, to the beautiful Aveiro all the way to Lisbon and Sintra. The perfect trip to train, culinary and culture lovers.
Asia
1. South Korea
Discover incredible temples, mountains and modern cities on this 10 day adventure. This trip is perfect for those seeking immersion in the cuisine, culture and natural wonders of South Korea.
Asia
2. Thailand
From Bankgok to Angkor Wat to Ho Chi Minh City and everything in between - adventure through the heart of South-East Asia. Taste the delights, see history brought to life and unwind on a Mekong River cruise.
Asia
3. Sri Lanka
A fantastic adventure that showcases Sri Lanka's fantastic landscapes, wildlife and flavours. With 3 epic rail journeys, 3 UNESCO heritage sites and time to relax, this trip has loads to offer at a great price
Africa
1. Morocco
An epic journey across Morocco: from Casablanca to Marrakech, through the blue city of Chefchaouen to the wonders of the desert and deep to the High Atlas Mountains - this trip has it all! Ideal for true explorers!
Africa
2. Egypt
From Cairo to Aswan, this trip brings the land of the pharaohs to life. You'll visit the Pyramids, Valley of the Kings and Luxor Temple and cruise down the Nile in style. This is the perfect way to explore Egypt.
Melt Bar & Grilled
Melt Bar & Grilled featured on Man vs. Food for its massive Melt Challenge: finish a monster grilled cheese sandwich featuring 13 different cheeses, three slices of grilled bread and a pile of hand-cut fries & slaw, all of which come to over 2.2 kg of greasy spoon food. Outrageous food challenges asides, there's little better than having an all-American grilled cheese sandwich as a late-night snack. Melt Bar & Grilled takes the humble grilled cheese to another level with its 'comfort food dressed up' concept. Melt Bar's gourmet grilled cheese sandwiches are paired with a selection of beer, the restaurant houses some 150 beers at any given time. Arguably its most unusual menu item is the sweet-and-savoury Peanut Butter & Banana, which combines two comfort foods into one, whilst Wake & Bacon is Melt Bar's homage to simple all-day breakfast with farm fresh eggs, crisp streaky bacon and American cheese. Melt's menu changes seasonally, so be sure to check out their monthly specials.
Address: #1 Lakewood: 14718 Detroit Avenue, Lakewood, OH 44107; #2 Independence: 6700 Rockside Road, Independence, OH 44131; #3 Cleveland Heights: 13463 Cedar Road, Cleveland Heights, OH 44118; #4 Mentor: 7289 Mentor Ave, Mentor, OH 44060
Momocho Mod Mex
Momocho Mod Mex is Cleveland's hottest spot for 'mod mex', a contemporary take on Mexican cuisine that infuses it with a modern flair. The dishes at Momocho are decidedly non-Tex Mex; chef Eric Williams tweaks traditional Mexican ingredients and flavour profiles through experimental ingredient combinations. Take guacamole, for instance. A staple menu item on Tex Mex and Mexican restaurants, at Momocho, comes in no less than six varieties, from traditional to guac served with smoked trout, bacon and chile poblano. Another interesting tweak is on chilaquiles, a traditional Mexican tortilla dish with simmered salsa or mole sauce, which is served with smoked trout and crab.
Address: 1835 Fulton Road, Cleveland, OH 44113
Superior Pho
Naming your restaurant 'Superior Pho' may seem like a rather bombastic claim (it's actually named in the Vietnamese tradition after the street on which it's located, Superior Ave), but Superior Pho lives up to it with its delightful broth which is clear, not cloudy, yet brimming with flavour. Saigon-native Manh Nguyen opened up his pho restaurant in a former warehouse in 2002; since then, Superior Pho has attracted pho-lovers from around Cleveland and even further afield. According to Nguyen himself, his favourite pho is No. 1, Pho Chin, a noodle soup with well-done brisket. Superior Pho's drinks menu includes bubble tea, freshly made soya milk and Cà phê sữa đá, Vietnamese coffee with condensed milk. More recently, Superior Pho has added banh mi sandwiches to the menu, which are excellent to take on the go.
Address: 3030 Superior Avenue East, Cleveland, OH 44114
Tommy's on Coventry in the Heights
A chocolate tofutti milkshake may sound revolting, but Tommy's is a master of milkshakes of all varieties. Made with local ice cream from Pierre's (or tofu or yoghurt), Tommy's milkshakes are thick and hefty; flavours include the traditional (vanilla, chocolate and strawberry) as well as the adventurous and seasonal, including black cherry, cookie dough and pumpkin pie. Having opened its doors in 1972 as a small diner, Tommy's has become the go-to place in Coventry (and across Cleveland) for vegans, vegetarians and meat eaters alike. Tommy's menu is massive and is particularly known for its hummus and falafel served with pita bread.
Address: 1824 Coventry Road, Cleveland Heights, OH 44118
Hodge Podge Truck
Chef Chris Hodge is a star of Cleveland's foodie scene, and he and his team starred on the second season of popular American food show The Great Food Truck Race. Having launched Cleveland's food truck culture in 2010 with his Dim and Den Sum truck, Chef Hodge launched the Hodge Podge truck in 2011. The Truck serves healthy gourmet food with an eye on locally sourced, sustainable ingredients; as a result, the menu changes regularly based on seasonal availability. Some local favourites include truffle tater tots, truffle mac-n-cheese and the lobster roll.
Sokolowski's University Inn
A hometown favourite, Sokolowski's University Inn is dubs itself: 'Cleveland's Oldest Family Owned Restaurant'. Since its establishment in 1923 in the Tremont neighbourhood of Cleveland, Sokolowski's has specialised in Polish and Eastern European cuisine that reflects the city's rich history of immigration. Simple comfort food is the hallmark of this Cleveland landmark, and the serving style is stripped down cafeteria. Pick up your own tray then wander through the food queue. Polish classics include pierogies (giant stuffed dumplings), stuffed cabbage, kielbasa and chicken paprikash. A great spot for a hearty lunch.
Address: 1201 University Road, Cleveland, OH 44113
The Happy Dog
The Happy Dog is a happy place to be any evening of the week. Setting itself up as a neighborhood corner bar, The Happy Dog has a vibrant, hip vibe and features a regular program of live music performances. Housed in a 1940s building that was once 'Mom Socotch's Restaurant', The Happy Dog has a revamped menu designed by Momocho chef Eric Williams that keeps it simple with all-American food: hot dogs, tons of topping options, tots and fries. The menu starts simply enough: choose between a Hot Dog or a Vegan Sausage. Next comes the hard part: choose any combination of toppings out of a whopping list of 50 choices ranging from traditional (house made ketchup, traditional yellow mustard) to the increasingly out of the ordinary (Oaxacan red chile and chocolate mole, chorizo chile, pimento mac-n-cheese). Tots and fries also come with your choice of toppings.
Address: 5801 Detroit Avenue, Cleveland, OH 44102
Lola Bistro
Lola Bistro is the restaurant of Cleveland's own celebrity chef Michael Symon of Iron Chef fame, though it's actually the second Cleveland Lola. Opened in 1997 in trendy Tremont neighborhood, in 2005 Symon renamed Lola as Lolita, and opened a new Lola in downtown Cleveland. Lola's menu features unusual items that reward the adventurous: bone marrow served with 25 accompaniments, pig ear and beef cheek pierogi are appetizer highlights. Meat of all varieties is the centerpiece of Lola's entrées, which is unsurprising given that Michael Symon's cooking style has been described as 'meat-centric'. To that end, Lola certainly doesn't disappoint.
Address: 2058 East 4th Street, Downtown Cleveland
Volcanic Iceland Epic Trip
meet our Local Insider
Hanna
HOW LONG HAVE YOU BEEN A GUIDE?
2 years.
WHAT DO YOU LOVE ABOUT YOUR JOB?
It's the personal contact, the personal experiences. I love meeting people from all over the world... I really like getting to know everyone and feeling like I'm traveling with a group of friends.
WHAT DESTINATION IS ON YOUR TRAVEL BUCKET-LIST?
I have so many places on my list, but I would really lobe to go to Africa. I consider myself an "adventure girl" and Africa feels like the ULTIMATE adventure!
Every CULTURE TRIP Small-group adventure is led by a Local Insider just like Hanna.

KEEN TO EXPLORE THE WORLD?
Connect with like-minded people on our premium trips curated by local insiders and with care for the world
Since you are here, we would like to share our vision for the future of travel - and the direction Culture Trip is moving in.
Culture Trip launched in 2011 with a simple yet passionate mission: to inspire people to go beyond their boundaries and experience what makes a place, its people and its culture special and meaningful — and this is still in our DNA today. We are proud that, for more than a decade, millions like you have trusted our award-winning recommendations by people who deeply understand what makes certain places and communities so special.
Increasingly we believe the world needs more meaningful, real-life connections between curious travellers keen to explore the world in a more responsible way. That is why we have intensively curated a collection of premium small-group trips as an invitation to meet and connect with new, like-minded people for once-in-a-lifetime experiences in three categories: Culture Trips, Rail Trips and Private Trips. Our Trips are suitable for both solo travelers, couples and friends who want to explore the world together.
Culture Trips are deeply immersive 5 to 16 days itineraries, that combine authentic local experiences, exciting activities and 4-5* accommodation to look forward to at the end of each day. Our Rail Trips are our most planet-friendly itineraries that invite you to take the scenic route, relax whilst getting under the skin of a destination. Our Private Trips are fully tailored itineraries, curated by our Travel Experts specifically for you, your friends or your family.
We know that many of you worry about the environmental impact of travel and are looking for ways of expanding horizons in ways that do minimal harm - and may even bring benefits. We are committed to go as far as possible in curating our trips with care for the planet. That is why all of our trips are flightless in destination, fully carbon offset - and we have ambitious plans to be net zero in the very near future.