New York City's Top 10 Dive Bars For No-Frills Drinking

Dive bars come in all shapes and sizes; dark and dank or brightly colored and loud. Dive bars don't care about what they look like, just that their patrons have a good time. Here is a list of 10 of the best dive bars in New York City.

Friday nights are usually loud and wet at this South Street Seaport dive. With a swing over the bar and two pole-dancing poles the bar actually reads 'Get on the bar at your own risk.'
The Iron Horse
is notorious for its antics; spin the Wheel of Misfortune for $5 to do whatever the wheel lands on, including 'shotgun a beer' and 'dance for your shot'. Join the crowds for UFC fights, or come for some pool. Watch as the bartenders hoola-hoop with Coronas on their heads. The Iron Horse staff is friendly and they love their bar but they're not afraid to throw you out. Follow them on
Facebook
for events, including an enormous pig roast/block party held on July 4th every year.

New York has a rich punk-rock history and
Manitoba's
is a microcosm of that history, all wrapped up in a dim-lit dive. The walls are covered in pictures and punk-rock memorabilia. They pump out the classics and more recent hits, along with a lot of cheap booze. Venture down into the dark depths of the basement for some pool, air hockey, or some photo booth fun. It's a place for friends and good times.
Double Down Saloon
Bar, Vegan
Double Down Saloon
is all about pushing the limit and not giving a damn. Order the 'Ass Juice'. Don't ask any questions because the bartender won't answer them. After downing their signature fruity $4 shot, try and not be mesmerized by the cartoon and vintage porn playing on their TVs. If you want something not-so-potent, try the Bacon Martini's – because everything is better with bacon. This is the classic Lower East Side experience and a good place to end your adventures around Alphabet City.
Rudy's Bar & Grill | Courtesy Kate Howley
Rudy's Bar & Grill
Bar, American, Wine, Beer, Pastries, Fast Food

Rumored to be one of the first speakeasies in 1919,
Rudy's
belongs in the history books. Many famous faces have walked through the original wooden doors and many hot dogs have passed through their hands. At Rudy's you get a free Ball Park hot dog with every drink purchase. Come by after the theater for some ultimate contrast, or make this your regular Hell's Kitchen haunt. It's full of both regulars and people just stopping in for a free hot dog. Just look for the giant pig with an odd look on it's face under the bright neon sign. You'll know you're in the right place.
Arlene's Grocery
Bar, Grocery Store, American

If you're tired of the old jukebox jams, head over to
Arlene's Grocery
for some live music. This former grocery store opened in 1995 and kept the name, making people question the establishments true identity ever since. Every Monday night, the rock 'n' roll karaoke will confirm that this is, in fact, a bar. Other nights you can find up and coming indie bands entertaining an enthusiastic crowd. The venue has a good amount of seating, especially for a music venue, making it a surprisingly comfortable dive.
Grassroots Tavern
Bar, American

St. Marks Place was made for dive bars and the people who frequent them. At first it's hard to find, but once you find the steps and climb down into the darkness, you feel right at home. A great place for large groups of friends, they have big tables for large mobs, along with big pitchers for big drinkers. Darts for entertainment and popcorn for the munchies, this dive is an all-around fun place to end the night in. Grassroots features live jazz on Sunday nights.
Trailer Park Lounge
Bar, American

People don't normally go to dive bars expecting to find a menu, let along risk eating anything off of it.
Trailer Park Lounge
offers a stick-to-your-ribs menu of burgers, mac & cheese, and other bar food fares, as well as a variety of margaritas and cold beers. Trailer Park Lounge has a bright green front covered in all sorts of oddities, along with a colorful, Christmas tree-esque, slightly tiki-inspired interior.
Mercury Lounge
Music Venue
Mercury Lounge
is an intimate music venue with a dive bar in the front and a stage in the back, so come ready to battle your way through drunken hoards to reach the music. Part of 'The Bowery Presents' concert promotion and venue management organization, they do a good job of organizing their website so you can keep track of all the upcoming events at this unusual dive. The drinks may seem a little pricey, giving this a more upscale-dive feel.
McSorley's Old Ale House | Courtesy Kate Howley
McSorley's Old Ale House
Bar, Pub, Irish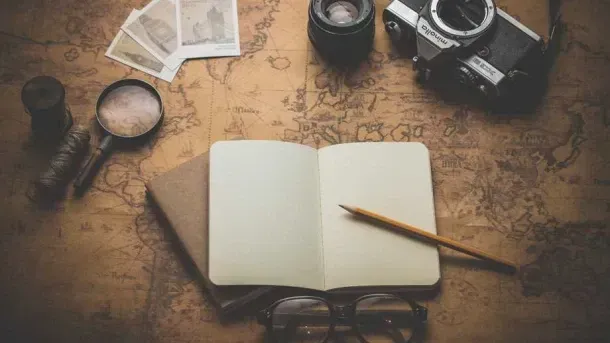 Step back in time at one of the oldest bars in Manhattan. With saw dust on the floors, walls covered in old pictures and newspaper articles, and only two types of beer (light and dark), McSorley's has been open for roughly 150 years and is still going strong. In fact, they didn't even allow women in until 1970 when they were forced into it through a court order. For a snack, order the cheese and raw onion platter. For a meal, choose any of their bar food staples like burgers and fish & chips. Simple, classic and no-frills, this is the type of place you go for the history and the ambience of old New York.
Hank's Saloon
Bar, American

Amidst the gentrification of Brooklyn there are still a few old bars clinging to their roots.
Hank's Saloon
is one of those neighborhood dives. The majority of their shows are free, making it a great place to stop in to discover new bands while having a cold brew. It's an anybody's bar full of locals, and if you are new to it, you're sure to make a few friends along the way.
Volcanic Iceland Epic Trip
meet our Local Insider
Hanna
HOW LONG HAVE YOU BEEN A GUIDE?
2 years.
WHAT DO YOU LOVE ABOUT YOUR JOB?
It's the personal contact, the personal experiences. I love meeting people from all over the world... I really like getting to know everyone and feeling like I'm traveling with a group of friends.
WHAT DESTINATION IS ON YOUR TRAVEL BUCKET-LIST?
I have so many places on my list, but I would really lobe to go to Africa. I consider myself an "adventure girl" and Africa feels like the ULTIMATE adventure!
Every CULTURE TRIP Small-group adventure is led by a Local Insider just like Hanna.

KEEN TO EXPLORE THE WORLD?
Connect with like-minded people on our premium trips curated by local insiders and with care for the world
Since you are here, we would like to share our vision for the future of travel - and the direction Culture Trip is moving in.
Culture Trip launched in 2011 with a simple yet passionate mission: to inspire people to go beyond their boundaries and experience what makes a place, its people and its culture special and meaningful — and this is still in our DNA today. We are proud that, for more than a decade, millions like you have trusted our award-winning recommendations by people who deeply understand what makes certain places and communities so special.
Increasingly we believe the world needs more meaningful, real-life connections between curious travellers keen to explore the world in a more responsible way. That is why we have intensively curated a collection of premium small-group trips as an invitation to meet and connect with new, like-minded people for once-in-a-lifetime experiences in three categories: Culture Trips, Rail Trips and Private Trips. Our Trips are suitable for both solo travelers, couples and friends who want to explore the world together.
Culture Trips are deeply immersive 5 to 16 days itineraries, that combine authentic local experiences, exciting activities and 4-5* accommodation to look forward to at the end of each day. Our Rail Trips are our most planet-friendly itineraries that invite you to take the scenic route, relax whilst getting under the skin of a destination. Our Private Trips are fully tailored itineraries, curated by our Travel Experts specifically for you, your friends or your family.
We know that many of you worry about the environmental impact of travel and are looking for ways of expanding horizons in ways that do minimal harm - and may even bring benefits. We are committed to go as far as possible in curating our trips with care for the planet. That is why all of our trips are flightless in destination, fully carbon offset - and we have ambitious plans to be net zero in the very near future.