A Tour Of New York City's Best Dumplings

Who doesn't love dumplings? They're warm, savory, often filled with pork, and, generally speaking, they can be budget-friendly. You can get them for breakfast with a dim sum meal, for lunch or dinner, and there may be no better late-night food than a steaming hot plate of dumplings. Like many cities, dumplings can be found in almost any NYC neighborhood, but thanks to NYC's multiple Chinatowns, there are even more options from which to choose. So for all the dumpling lovers in New York City – here's where to get the best ones.
Joe Shanghai
Restaurant, Chinese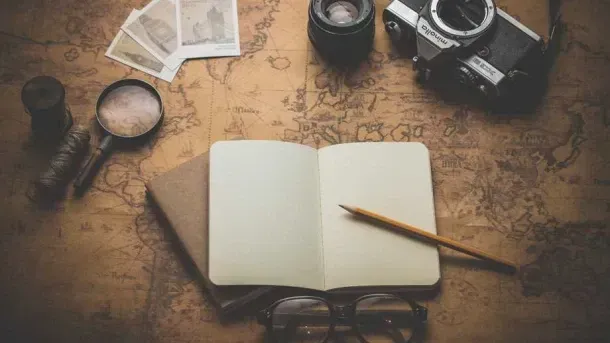 Joe Shanghai
made soup dumplings famous in NYC, and to this day, they're some of the city's best. When you walk in, they know what you want, and the waiters almost bring you soup dumplings before you order them. And honestly, their other food isn't nearly as good, and since you'll probably want to order more dumplings, just stick with them. For a buzzing
Chinatown
restaurant experience, this is your spot.
Lam Zhou Handmade Noodle and Dumpling
Restaurant, Chinese
In Manhattan's Chinatown, it can be tough to know where the good stuff is. There are dumplings (even whole plates for $1) everywhere, and truth be told, they're not all that great. But luckily for everyone, there's
Lan Zhou Handmade Noodle
. From the outside, it looks just like any other no-frills, nondescript noodle or dumpling shop, but it's not. Their dumplings are some of the best, and they're super cheap.
Nom Wah Tea Parlor
Restaurant, Chinese, Dim Sum

Perhaps the most famous dim sum restaurant in Manhattan,
Nom Wah Tea Parlor
serves some of the best food in Chinatown. Though some people felt it lost 'authenticity' when it was remodeled and became 'trendy' a few years back, those who have eaten there recently know it hasn't slipped one bit. And while their dumplings may not be their most famous menu item (that would be the egg roll, which you
must
order), you can't go wrong with any of their dumplings. And if you can stand any more exciting dumpling news, Nom Wah has opened a small, fast-
casual joint
in Nolita, just a few blocks up the road.
White Bear
Restaurant, Chinese

If you like your dumplings spicy, head to White Bear in Flushing, Queens. You come here for one thing – the $5 plate of 12 crazy delicious wontons topped with their famous spicy chili oil. For all intents and purposes, these wontons are like dumplings – they're still warm, satisfying, cheap, and filling. And with the addition of chili oil, they have a fiery kick.
Mimi Cheng's
Restaurant, Chinese
With a different vibe than many of the other places on this list,
Mimi Cheng's
is a new-ish, trendy-ish dumpling spot. The interior is pleasant and 'cute,' and the menu has more variety than your typical pork-and-chive option. They've got an option with chicken and zucchini, another with pork, bok choy, and cabbage, another with kale, zucchini, and egg, and there's always a seasonal option. They only use local, sustainable ingredients, and despite the differences from your usual dumpling spot, the food here is damn delicious. Plus, they're opening a second location in
Nolita
any day now.
Pacificana
Restaurant, Chinese, Asian
Located in Sunset Park, Brooklyn (one of NYC's liveliest Chinatowns),
Pacificana
is a dim sum and dumpling wonderland. They serve excellent soup dumplings, but unlike some other spots on this list, their other dumplings are delicious as well. Whether you choose fried pork dumplings, fried wontons,
xiao long bao
(soup dumplings), or all three, you'll surely be in dumpling heaven. The best move is to come with a group and get them all, along with all the other dim sum options.
The Bao
Restaurant, Chinese
Joe Shanghai may have been the original purveyor of soup dumplings in NYC, but since
The Bao
opened in 2014, it's quickly becoming just as popular. Stick with the classic pork
xiao long bao
– here the skin is so delicate it almost melts in your mouth – and order a lot. That said, the other menu items at The Bao are also delicious, plus they have chocolate soup dumplings for dessert, which, yes, are out of this world. It's also BYOB, which is always a good time.
Xi'an Famous Foods
Restaurant, Chinese
Originally a small food stall in Flushing, Queens,
Xi'an Famous Foods
has become the place to go for bowls of spicy noodles in NYC (now that they're opening their 12th location). And while most people do come for hand-pulled noodles, you're selling yourself short if you never try their insane spicy and sour lamb dumplings. Like everything on the menu, they're outrageously good.
RedFarm
Restaurant, Chinese
A different sort of dumpling eating experience,
RedFarm
is an upscale
Chinese
restaurant in the West Village. You come here if you want to eat dumplings but still have a classy night out, but that also means you'll be shelling out $12-$15 on just a few dumplings. That said, the dumplings are delicious and deserve just as much honor and prestige as any other food, so maybe you're okay spending a bit more. Get the Pac-Man dumplings for kicks, and don't skip the four mushroom option.
Tianjin
Food Kiosk, Food Court, Restaurant, Chinese
In the center of Flushing, Queens is Gold Shopping Mall – a mall housing a basement level food court that's worth a trip to Flushing alone. Of the many options is Tianjin Dumpling House, a tiny stall making some of the best dumplings you can get. They have tons of dumpling options to choose from, but they're known for a lamb and green squash combo, which you'd be hard-pressed to find anywhere else.
Volcanic Iceland Epic Trip
meet our Local Insider
Hanna
HOW LONG HAVE YOU BEEN A GUIDE?
2 years.
WHAT DO YOU LOVE ABOUT YOUR JOB?
It's the personal contact, the personal experiences. I love meeting people from all over the world... I really like getting to know everyone and feeling like I'm traveling with a group of friends.
WHAT DESTINATION IS ON YOUR TRAVEL BUCKET-LIST?
I have so many places on my list, but I would really lobe to go to Africa. I consider myself an "adventure girl" and Africa feels like the ULTIMATE adventure!
Every CULTURE TRIP Small-group adventure is led by a Local Insider just like Hanna.

KEEN TO EXPLORE THE WORLD?
Connect with like-minded people on our premium trips curated by local insiders and with care for the world
Since you are here, we would like to share our vision for the future of travel - and the direction Culture Trip is moving in.
Culture Trip launched in 2011 with a simple yet passionate mission: to inspire people to go beyond their boundaries and experience what makes a place, its people and its culture special and meaningful — and this is still in our DNA today. We are proud that, for more than a decade, millions like you have trusted our award-winning recommendations by people who deeply understand what makes certain places and communities so special.
Increasingly we believe the world needs more meaningful, real-life connections between curious travellers keen to explore the world in a more responsible way. That is why we have intensively curated a collection of premium small-group trips as an invitation to meet and connect with new, like-minded people for once-in-a-lifetime experiences in three categories: Culture Trips, Rail Trips and Private Trips. Our Trips are suitable for both solo travelers, couples and friends who want to explore the world together.
Culture Trips are deeply immersive 5 to 16 days itineraries, that combine authentic local experiences, exciting activities and 4-5* accommodation to look forward to at the end of each day. Our Rail Trips are our most planet-friendly itineraries that invite you to take the scenic route, relax whilst getting under the skin of a destination. Our Private Trips are fully tailored itineraries, curated by our Travel Experts specifically for you, your friends or your family.
We know that many of you worry about the environmental impact of travel and are looking for ways of expanding horizons in ways that do minimal harm - and may even bring benefits. We are committed to go as far as possible in curating our trips with care for the planet. That is why all of our trips are flightless in destination, fully carbon offset - and we have ambitious plans to be net zero in the very near future.