Two-Star Michelin Restaurants In New York City

Michelin's annual release of New York City's starred restaurants is a highly anticipated event. For restaurant owners, receiving a Michelin star signifies a mark of distinction and recognition of fine dining and high-quality cuisine. The Culture Trip has already compiled a list of the city's 2016 three-star Michelin restaurants. We now profile the 10 exceptional establishments that were awarded two Michelin stars.
Aquavit
Restaurant, American, Seafood, Dessert

Aquavit
has been one of New York City's 'most popular and highly esteemed dining destinations' since its opening in 1987. This modern Nordic restaurant offers high-end Scandinavian cuisine that pays homage to
Sweden's
500-year-old culinary traditions. Chef Emma Bengtsson famously juxtaposes 'flavors and textures in ways that are both complex and finely tuned,' says food critic Pete Wells. Although the menu denotes only two key ingredients for every dish, each plate is packed with bold flavors and inventive combinations. Aquavit recommends making reservations at least 30 days in advance for parties of six or less.
Atera
Restaurant, American

Atera
combines culinary creativity with a deep appreciation for nature to create an immersive sensory dining experience. The modern
American
restaurant offers fixed-price-only menus that reflect the color and feeling of the seasons. In the summertime, it serves 'green, juicy and vigorous creations, while wintertime follows a darker, deeper and more thoughtful trail.' Atera offers a continuously sensory 18-course experience. Diners are seated on soft leather high chairs around a countertop where they observe a team of cooks preparing intricately designed dishes in silence. Executive Chef Ronny Emborg delivers a deft combination of elemental flavors, using first-class technique and fresh seasonal ingredients to create exquisite flavors.
Blanca
Restaurant, American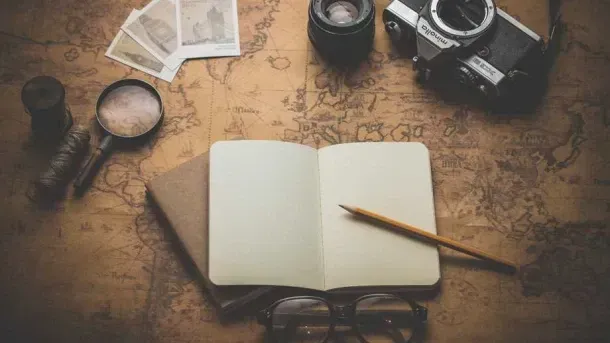 Although Blanca is a small, reservation-only loft space, it offers dishes packed with big flavor. The fashionably tiny tasting room consists of only 12 seats placed around a polished counter, but a 27-course meal combines several ingredients 'into two- or three-bite compositions that [are] utterly complete,' says food critic Pete Wells. Executive Chef Carlo Mirarchi is famous mainly for his exquisite pasta, however, dinner at Blanca reveals he is also gifted in cooking fish and meat. Miniature servings of roast duck may be 'placed beside a slow-burning beet mole, followed by porchetta with chimichurri,' Wells describes. The portion is small, but 'the meat is always juicier and more concentrated than almost any other restaurant can manage.' Blanca requires reservations to be made at least 30 days in advance and only accepts parties of up to four people.
Daniel
Restaurant, French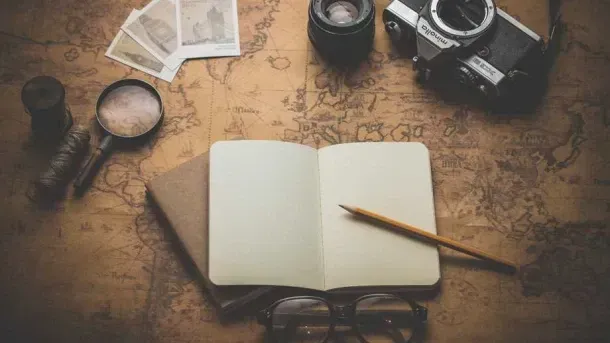 Chef Daniel Boulud's renowned restaurant serves award-winning contemporary French cuisine and world-class wines in a distinctive setting furnished lavishly with warm and welcoming décor. Delectable items such as the duck consommé with white port and the Scottish langoustines (made with fennel, ruby red grapefruit and bergamot vinaigrette) provide exquisite tastes that can satisfy any palate. Daniel also offers private dining and a luxe bar and lounge where guests can 'enjoy creative cocktails, à la carte dining and sumptuous late-night desserts.'
Ichimura
Restaurant, Japanese, Sushi

Located within the modern Brushstroke restaurant, this upscale sushi bar serves traditional edo-mae sushi in a small and intimate setting. Dinner at the eight-seat bar is prepared by chef
Eiji Ichimura
who delivers 'surprising depth and complexity of flavor' without the aid of a single sous chef or assistant. Meals begin with sensational zensai, or traditional
Japanese
appetizer plates, consisting of toro, uni, herring and other cold bites. The sashimi that follows includes amberjack, striped jack, Bluefin tuna and abalone. There is also a serving of Chef Ichimura's signature nigiri as well as 13 to 15 pieces of sushi to finish off the exquisite meal.
Jungsik
Restaurant, Korean

Jungsik
offers innovative, high-end
Korean
fare in an elegant and contemporary space made up of unadorned walls, clean white curtains and crisp white linens that cover the tables of the dimly lit dining rooms. Chef Jung Sik Yim, whom The New York Times has christened 'The Pioneer of Modern Korean,' brings 'the innovations of French cuisine and new Spanish movements into the Korean realm' while crafting playful dishes packed with bold flavor. The elaborate tasting menu changes seasonally, highlights include Golden Osetra (a rare form of Osetra caviar), crispy red mullet, octopus, a lemon olive sorbet and scallop with Korean pepper paste. Diners may also complement their dinner with professionally chosen wine pairings.
Marea
Restaurant, Italian, Seafood

Chef Michael White delivers upscale Italian seafood and house-made pastas in this glittering establishment located on Central Park South. Marea's menu is devoted to the sea with selections that include whole fish preparations, composed fish dishes, oysters, sea urchin and other extensive offerings. The wine list consists of over 750 selections that 'pair perfectly with the bounty of the sea.' Diners can expect an exquisite dining experience, complete with a beautiful setting, excellent service and superb cuisine.
The Modern
Bar, Restaurant, American, French
The Modern's
beautifully bright and airy setting has floor-to-ceiling windows that provide lovely views of the Museum of Modern Art's Abby Aldrich Rockefeller Sculpture Garden. This contemporary and elegant restaurant offers French and New American fare expertly prepared by Chef Abram Bissell. His 'ever-evolving, seasonal menu is complemented by desserts from Pastry Chef Jiho Kim and an award-winning wine program.' There is also a seven-course tasting menu available for diners. The Modern's unexpectedly playful dishes, commitment to excellence and focus on creating a unique experience for each guest makes it a restaurant well-deserving of two Michelin stars.
Momofuku Ko
Bar, Market, Restaurant, Asian, American
This glittering establishment located in the
East Village
is almost impossible to get into but definitely worth the effort.
Momofuku Ko's
23-seat chef's counter provides an intimate dining experience and a memorable tasting menu of Asian-influenced American fare. Some of Chef David Chang's signature dishes include foie gras served on lychee, pine nut brittle and riesling jelly, gently smoked lobster tail served with spaghetti squash, scallops complemented with basil and pineapple liquid, and kabocha tortellini. Each plate is unconventional and visually elegant, but just like the space in which the restaurant resides, each dish remains unpretentious. Reservations for parties of up to four are offered 15 days ahead. For parties of four to six, table reservations are offered 30 days ahead. Interested diners are urged to check for seat availability at 10am on the first day of every month.
Soto
Restaurant, Japanese

On the other side of the island in the
West Village
sits an understated Japanese sushi restaurant called Soto. There is no sign on the restaurant's front door to distinguish it, but regular diners understand that this is not some flashy temple to sushi but rather an authentic and traditional Japanese establishment. Chef Sotohiro Kosugi showcases culinary dominance and expertise alongside his two loyal assistants in an austere dining room that seats only 42 people. The restaurant prides itself on masterful preparation of luxurious raw seafood that is flown in from around the globe five times a week. The presentation of each dish is often inventive and sophisticated, and each meal can be complemented by a comprehensive sake list.
Volcanic Iceland Epic Trip
meet our Local Insider
Hanna
HOW LONG HAVE YOU BEEN A GUIDE?
2 years.
WHAT DO YOU LOVE ABOUT YOUR JOB?
It's the personal contact, the personal experiences. I love meeting people from all over the world... I really like getting to know everyone and feeling like I'm traveling with a group of friends.
WHAT DESTINATION IS ON YOUR TRAVEL BUCKET-LIST?
I have so many places on my list, but I would really lobe to go to Africa. I consider myself an "adventure girl" and Africa feels like the ULTIMATE adventure!
Every CULTURE TRIP Small-group adventure is led by a Local Insider just like Hanna.

KEEN TO EXPLORE THE WORLD?
Connect with like-minded people on our premium trips curated by local insiders and with care for the world
Since you are here, we would like to share our vision for the future of travel - and the direction Culture Trip is moving in.
Culture Trip launched in 2011 with a simple yet passionate mission: to inspire people to go beyond their boundaries and experience what makes a place, its people and its culture special and meaningful — and this is still in our DNA today. We are proud that, for more than a decade, millions like you have trusted our award-winning recommendations by people who deeply understand what makes certain places and communities so special.
Increasingly we believe the world needs more meaningful, real-life connections between curious travellers keen to explore the world in a more responsible way. That is why we have intensively curated a collection of premium small-group trips as an invitation to meet and connect with new, like-minded people for once-in-a-lifetime experiences in three categories: Culture Trips, Rail Trips and Private Trips. Our Trips are suitable for both solo travelers, couples and friends who want to explore the world together.
Culture Trips are deeply immersive 5 to 16 days itineraries, that combine authentic local experiences, exciting activities and 4-5* accommodation to look forward to at the end of each day. Our Rail Trips are our most planet-friendly itineraries that invite you to take the scenic route, relax whilst getting under the skin of a destination. Our Private Trips are fully tailored itineraries, curated by our Travel Experts specifically for you, your friends or your family.
We know that many of you worry about the environmental impact of travel and are looking for ways of expanding horizons in ways that do minimal harm - and may even bring benefits. We are committed to go as far as possible in curating our trips with care for the planet. That is why all of our trips are flightless in destination, fully carbon offset - and we have ambitious plans to be net zero in the very near future.