The 10 Best Restaurants In Marina District, Atlantic City

The second most active part of Atlantic City, the Marina District is a strip where Harrah's, the Golden Nugget and The Belagio hotels are located. The lively environment also features restaurants in and around its central areas. Read ahead for our guide to the best restaurants in the Marina District of Atlantic City.
Chef Vola's
The basement BYO, located in a row home, might always be crowded but it's worth it to try and get a reservation here. The friendly, but secluded atmosphere and home-style Italian dishes make it unmissable. Try the shrimp fettuccine and the cheesy, mouth-watering veal Parmigiana is raved about here. The banana cream pie with Oreo crust is a favorite for dessert, but the almond gelato is heavenly as well. It's cash only.
Address & phone number: 111 S Albion Pl Atlantic City, NJ 08401 609-345-2022
Destinations Unlocked:
Let our travel expert Stefano help you find your perfect Culture trip
Looking for an expert's perspective?
Uncover my top 3 recommended places from each continent on the map.
CentralAmerica
1. Guatemala
An express adventure for those with limited time off. Prepare yourself incredible experiences. You will hike a volcano, visit mayan temples and witness a ceremony and take in beautiful colonial Antigua.
CentralAmerica
2. Belize
A quick trip not too far away for those seeking a relaxing mini break. You will have plenty of free time to relax but also some awesome activities to experience the rainforest and the caribbean sea.
CentralAmerica
3. Mexico
An exciting mini trip exploring the lesser known colonial towns of central Mexico. This is hte perfect trip for someone with limited time off and still wants to turn on explorer mode and do something different.
SouthAmerica
1. Ecuador
A remarkable 8 days adventure through the Andes and the Amazon rainforest. The best choice for adventure seekers wishing to visit the 2 most iconic areas of South America, in only 1 week and no flights.
SouthAmerica
2. Peru
An alternative itinerary to classic Peru, from Cusco to Arequipa. This itinerary is great combination of highlights Cusco and Machu Picchu with the lesser known Arequipa and Colca Canyon.
Europe
1. Italy
The ultimate Italian experience from the vibrant streets of Naples to the breathtaking sceneries of the Amalfi Coast followed by Matera and down to Puglia with its golden beaches, intense flavours and fascinating destinations.
Europe
2. Scotland
Embark on this great adventure starting from London all the way to Scotland with a true Scottish experience made of breathtaking sceneries, whisky tasting and ..lots of fun! Ideal for train lovers and explorers.
Europe
3. Portugal
A wonderful train journey around Portugal, from the romantic city of Porto to the Douro Valley, to the beautiful Aveiro all the way to Lisbon and Sintra. The perfect trip to train, culinary and culture lovers.
Asia
1. South Korea
Discover incredible temples, mountains and modern cities on this 10 day adventure. This trip is perfect for those seeking immersion in the cuisine, culture and natural wonders of South Korea.
Asia
2. Thailand
From Bankgok to Angkor Wat to Ho Chi Minh City and everything in between - adventure through the heart of South-East Asia. Taste the delights, see history brought to life and unwind on a Mekong River cruise.
Asia
3. Sri Lanka
A fantastic adventure that showcases Sri Lanka's fantastic landscapes, wildlife and flavours. With 3 epic rail journeys, 3 UNESCO heritage sites and time to relax, this trip has loads to offer at a great price
Africa
1. Morocco
An epic journey across Morocco: from Casablanca to Marrakech, through the blue city of Chefchaouen to the wonders of the desert and deep to the High Atlas Mountains - this trip has it all! Ideal for true explorers!
Africa
2. Egypt
From Cairo to Aswan, this trip brings the land of the pharaohs to life. You'll visit the Pyramids, Valley of the Kings and Luxor Temple and cruise down the Nile in style. This is the perfect way to explore Egypt.
Cafe 2825
Cafe, Restaurant, Bar, Italian
Located on Atlantic Avenue,
Cafe 2825
serves some of the best Italian around. The family-owned restaurant is accommodating and intimate. Dishes range from old school classics to newly conceived plates. Some items, such as the Caesar Salad and mozzarella appetizers are prepared tableside. The owner will give a detailed explanation of the history of the cheese while pulling and stretching the mozzarella. Plates here are large, and favorites include the Sunday gravy with homemade meatball bracciole with rigatoni and old world red gravy. The romantic atmosphere and service make this one of the best restaurants in Atlantic City.
Dock's Oyster House
While in this beach front party town, visitors must stop at Dock's Oyster House for freshly shucked East Coast oysters topped with house made cocktail sauce or cider mignonette. Inside, you'll find dark wood and white tablecloths. Look through their chop house options for the 26oz ribeye and the rack of lamb. From their seafood menu, try their flounder topped with crab or their filet-style lobster tail with 'beef and reef' combo that's been served since 1897.
Address & phone number: 2405 Atlantic Ave Atlantic City, NJ 08401 609-345-0092
Capriccio
Restaurant, Italian, Seafood, Vietnamese
Capriccio
should not be underestimated. The restaurant offers stunning views of the boardwalk and a Venetian menu of seafood zuppetta with a mix of lobster, scallops, shrimp and crab. Also look out for their lasagna and waygu beef plates. Come here for the Sunday brunch buffet for bottomless champagne, freshly-prepared waffles and omelets and fancy trimmings like sushi and caviar. If you get William & Mary as servers, you'll be treated like royalty. This restaurant is a must-try.
La Finca Restaurant
Bistro, Restaurant, Dominican, American, Caribbean

The Latin American and Caribbean style bistro, La Finca, adds some diversity to the restaurant options of Atlantic City. The mom and pop shop offers tasty and sweet island-inspired meals like large plates of Mofongo with fried plantains and chicken. Their beef tripe soup, Mondongo, is a favorite of their customers, and lemon chicken and salmon are staples that are familiar and tender. It's the best Dominican cuisine in town, and they even deliver to the local hotels.
Buddakan
Restaurant, Chinese, Asian, Vegetarian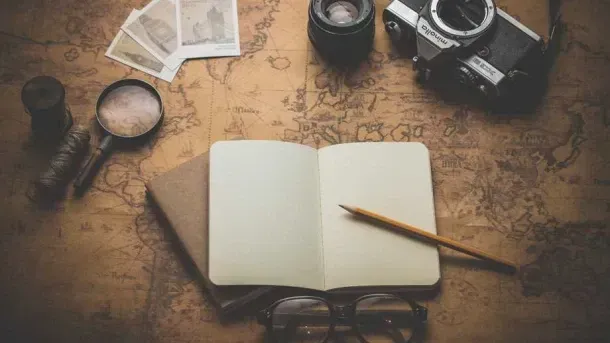 Stephen Starr's
restaurant also has venues located in NYC and Philadelphia, but the Atlantic City version is the most decadent and largest. Sitting inside a pier, it boasts the largest Buddha statue of all the restaurants. Recommended options are the sea bass, calamari salad and wasabi mashed potatoes for a side. Try to reserve a lounge cabana for a handful of people, the plush sofas and canopies make for an intimate experience.
Vic & Anthony's Steakhouse
Vic & Anthony's Steakhouse
Located inside The Golden Nugget Hotel, Vic & Anthony's Steakhouse is a branch of the famous NY steakhouse. The same modern, red-lit interior is found inside, but it's made even better knowing you're eating in a playground of excess. Choose from their 32oz prime bone-in Porterhouse or Szechuan pepper-crusted tuna, or you could go with the prix-fixe menu. There's also always a slew of specials on hand.
Address & phone number: Golden Nugget Hotel and Casino, Huron & Brigatine Blvd Atlantic City, NJ 08401 609-441-8355
Wingcraft Kitchen & Beer Bar
Bar, Gastropub, Sandwich Shop, American, Beer
The rustic, modern gastropub
gets it right with its short rib grilled cheese and burger options. The bar is a great addition to the city, with its creative and fun American cuisine and large selection of craft beer. A must-have is the short rib tater tots topped with the meat plus cheddar, bacon and sour cream. They also have a few brick oven pizza options, like the fun ratatouille pizza with plentiful veggies. It's perfect comfort food for the middle of the day.
Gilchrist Restaurant & Marina
Restaurant, American

The budget-friendly brunch
joint is great for breakfast after a rowdy evening. Gilchrist offers expertly-cooked, home style brunch plates. Sides include the classics, but you could order the fried codfish for something completely different. The blueberry pancakes are a highlight with their fluffy centers, as are the filling sandwiches. Plus, with outdoor seating you get stunning views of the boats in the marina. Service is friendly and accommodating as well.
Robert's Steakhouse
The Trump Taj Mahal offers plenty of dining options, but one sure to take the cake is Robert's Steakhouse. The menu boasts the traditional beef fare with sumptuous rib eye steaks. along with classic sauces like the borderlaise and classic bearnaise. They offer live music on Saturday evenings. The refinement is a nice juxtaposition to when you're trashy and drunk at the casino later.
Address & phone number: 1000 Virginia Ave Atlantic City, NJ 08401 609-428-6505
Volcanic Iceland Epic Trip
meet our Local Insider
Hanna
HOW LONG HAVE YOU BEEN A GUIDE?
2 years.
WHAT DO YOU LOVE ABOUT YOUR JOB?
It's the personal contact, the personal experiences. I love meeting people from all over the world... I really like getting to know everyone and feeling like I'm traveling with a group of friends.
WHAT DESTINATION IS ON YOUR TRAVEL BUCKET-LIST?
I have so many places on my list, but I would really lobe to go to Africa. I consider myself an "adventure girl" and Africa feels like the ULTIMATE adventure!
Every CULTURE TRIP Small-group adventure is led by a Local Insider just like Hanna.

KEEN TO EXPLORE THE WORLD?
Connect with like-minded people on our premium trips curated by local insiders and with care for the world
Since you are here, we would like to share our vision for the future of travel - and the direction Culture Trip is moving in.
Culture Trip launched in 2011 with a simple yet passionate mission: to inspire people to go beyond their boundaries and experience what makes a place, its people and its culture special and meaningful — and this is still in our DNA today. We are proud that, for more than a decade, millions like you have trusted our award-winning recommendations by people who deeply understand what makes certain places and communities so special.
Increasingly we believe the world needs more meaningful, real-life connections between curious travellers keen to explore the world in a more responsible way. That is why we have intensively curated a collection of premium small-group trips as an invitation to meet and connect with new, like-minded people for once-in-a-lifetime experiences in three categories: Culture Trips, Rail Trips and Private Trips. Our Trips are suitable for both solo travelers, couples and friends who want to explore the world together.
Culture Trips are deeply immersive 5 to 16 days itineraries, that combine authentic local experiences, exciting activities and 4-5* accommodation to look forward to at the end of each day. Our Rail Trips are our most planet-friendly itineraries that invite you to take the scenic route, relax whilst getting under the skin of a destination. Our Private Trips are fully tailored itineraries, curated by our Travel Experts specifically for you, your friends or your family.
We know that many of you worry about the environmental impact of travel and are looking for ways of expanding horizons in ways that do minimal harm - and may even bring benefits. We are committed to go as far as possible in curating our trips with care for the planet. That is why all of our trips are flightless in destination, fully carbon offset - and we have ambitious plans to be net zero in the very near future.