Top 10 Restaurants In Marietta, Georgia, USA

Marietta, on the outskirts of Atlanta, is known for two things: the Gone with the Wind Museum, and Main Square. But things are changing. Award-winning chefs have moved here, and this unassuming suburb is fast becoming a foodie heaven. Here's our pick of local restaurants for fine food, southern style.
Kiosco
Kiosco is consistently described as one of the best restaurants in town and its owners are dedicated to providing high-quality Colombian food at extraordinarily reasonable prices. If you're a fan of plantain bananas, you may just have found your personal heaven. Start with a sangria, follow it up by the grilled steak served with sweet plantains and avocado, the half roasted chicken with raspberry sauce, or the salmon in mango sauce. Save some space (portions are huge) to try the coconut cobbler for dessert.
Kiosco, 48 Powder Springs Street, Marietta, GA, USA, +1 678 337 7999
Destinations Unlocked:
Let our travel expert Stefano help you find your perfect Culture trip
Looking for an expert's perspective?
Uncover my top 3 recommended places from each continent on the map.
CentralAmerica
1. Guatemala
An express adventure for those with limited time off. Prepare yourself incredible experiences. You will hike a volcano, visit mayan temples and witness a ceremony and take in beautiful colonial Antigua.
CentralAmerica
2. Belize
A quick trip not too far away for those seeking a relaxing mini break. You will have plenty of free time to relax but also some awesome activities to experience the rainforest and the caribbean sea.
CentralAmerica
3. Mexico
An exciting mini trip exploring the lesser known colonial towns of central Mexico. This is hte perfect trip for someone with limited time off and still wants to turn on explorer mode and do something different.
SouthAmerica
1. Ecuador
A remarkable 8 days adventure through the Andes and the Amazon rainforest. The best choice for adventure seekers wishing to visit the 2 most iconic areas of South America, in only 1 week and no flights.
SouthAmerica
2. Peru
An alternative itinerary to classic Peru, from Cusco to Arequipa. This itinerary is great combination of highlights Cusco and Machu Picchu with the lesser known Arequipa and Colca Canyon.
Europe
1. Italy
The ultimate Italian experience from the vibrant streets of Naples to the breathtaking sceneries of the Amalfi Coast followed by Matera and down to Puglia with its golden beaches, intense flavours and fascinating destinations.
Europe
2. Scotland
Embark on this great adventure starting from London all the way to Scotland with a true Scottish experience made of breathtaking sceneries, whisky tasting and ..lots of fun! Ideal for train lovers and explorers.
Europe
3. Portugal
A wonderful train journey around Portugal, from the romantic city of Porto to the Douro Valley, to the beautiful Aveiro all the way to Lisbon and Sintra. The perfect trip to train, culinary and culture lovers.
Asia
1. South Korea
Discover incredible temples, mountains and modern cities on this 10 day adventure. This trip is perfect for those seeking immersion in the cuisine, culture and natural wonders of South Korea.
Asia
2. Thailand
From Bankgok to Angkor Wat to Ho Chi Minh City and everything in between - adventure through the heart of South-East Asia. Taste the delights, see history brought to life and unwind on a Mekong River cruise.
Asia
3. Sri Lanka
A fantastic adventure that showcases Sri Lanka's fantastic landscapes, wildlife and flavours. With 3 epic rail journeys, 3 UNESCO heritage sites and time to relax, this trip has loads to offer at a great price
Africa
1. Morocco
An epic journey across Morocco: from Casablanca to Marrakech, through the blue city of Chefchaouen to the wonders of the desert and deep to the High Atlas Mountains - this trip has it all! Ideal for true explorers!
Africa
2. Egypt
From Cairo to Aswan, this trip brings the land of the pharaohs to life. You'll visit the Pyramids, Valley of the Kings and Luxor Temple and cruise down the Nile in style. This is the perfect way to explore Egypt.
The Butcher, The Baker
Butcher, Restaurant, American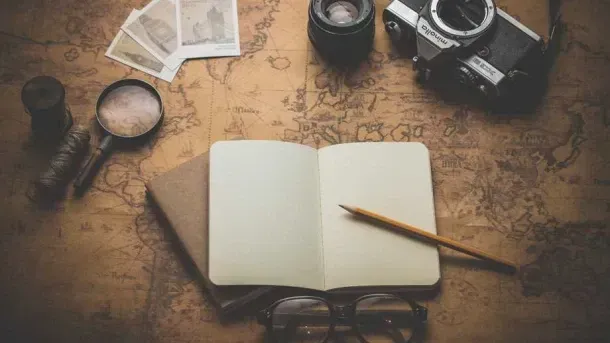 This fairly new addition to the square presents an innovation in the sort of southern cuisine that's getting more and more popular in the area: farm-to-table food. Beloved by the locals,
The Butcher, The Baker
only uses locally sourced products, thereby ensuring a good selection of seasonal dishes. The menu is printed out daily to present the freshest ingredients in original arrangements. In spring, start with an entree of scallop, couscous, and lemon marmalade, follow with a Bramlett Farm trout served with green garlic risotto, fava beans, and pickled clementine, and finish off with a fried strawberry pie, pickled strawberries, and vanilla ice cream. Delicious, original and healthy, The Butcher, The Baker represents the best of contemporary Southern dining.
Seed Kitchen & Bar
Bar, Restaurant, American, Asian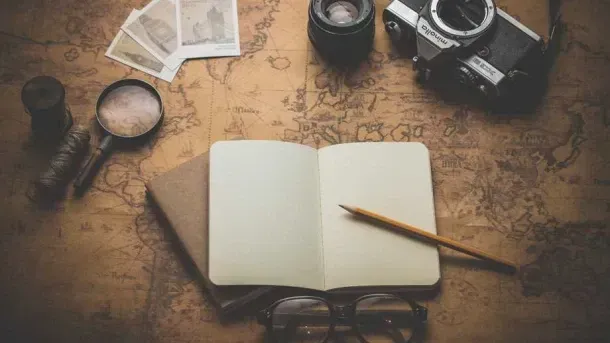 Doug Turbush, the talented chef and owner of the
Seed Kitchen & Bar
, has incorporated Thai flavours into some of his traditional American recipes. The result is, for example, the spicy
Asian
fish sandwich, made with ciabatta, ginger onion marmalade, sriracha, cilantro, and dill. Try the Thai grilled skirt steak salad with tamarind vinaigrette, or the roasted baby beets and arugula soup with whipped goat's cheese, for a gluten-free option. The products are sourced locally, and the menu changes with the seasons, adding an extra perk to the excellent presentation, streamlined, well-lit setting, and relaxed vibe. Stay long enough to sample a few of their amazing cocktails.
Chicken and the Egg
Diner, Restaurant, American

Chicken and the Egg
was recently included in a list of the 100 best places to have brunch in the US. The chefs source their products locally, and everything from the choice of ingredients to the modern yet casual farm-ware setting embodies their eco-conscious philosophy. Try the hangar steak with chimichurri, truffle and parmesan smash-fried potatoes for sophistication; the fried chicken, chicken and dumplings, southern goulash, and roasted banana pudding all deserve a special mention as well. Chefs will accommodate those allergic to gluten, and vegans.
Marietta Diner
With its glass and steel exterior, pink and turquoise neon lighting, all-hours service and international cuisine, Marietta Diner is the perfect embodiment of the American diner. The menu reads like an encyclopedia, and includes Italian fettucine and 'kabobs' on pilaf rice. For lunch, try the Reuben sandwich, with a choice of either corned beef or pastrami, melted cheese and sauerkraut on rye bread; on a date, order the Land & Sea, a gigantic platter comprising a filet of flounder with feta and spinach stuffing, a chicken breast stuffed with seafood stuffing, and two stuffed jumbo shrimps.
Marietta Diner, 306 Cobb Pkwy S‬, Marietta, GA, USA, +1 770 423 9390
The Fish Market
At first glance, The Fish Market comes across as a giant Seaworld adventure theme park sort of place. There is a large cardboard cut-out of the Cape Elizabeth lighthouse in Maine, and hand-painted murals depicting life on the Aegean Sea. The marine influence is easily explained: the owner, Gus Tselios, hails from Greece and many of his dishes are inspired by his native cuisine. With generous portions, fresh ingredients and a convivial atmosphere, The Fish Market is perfect for a laid-back meal. Try the Mediterranean seafood paella, definitely a stand-out dish, as well as the shrimp and cheese grits, which are typical of the region. The clam chowder and fried flounder are also highly recommended.
The Fish Market, 3185 Canton Road, Marietta, GA, USA, +17702183474
La Carreta Tienda Hispana & Taqueria
Restaurant, Spanish, South American, Vegetarian
Half shop, half restaurant,
La Carreta
specialises in
Mexican
, Colombian, and Guatemalan food. Although all the recipes are traditional, local products are added to the mix, creating fresh, new and interesting flavours. Feast on a fish taco, try the town's best chicken soup or gorge on the guacamole. Don't forget to sample a margarita before you go, and if you chance upon a live music night, make it two. The service is friendly, and the prices reasonable at this laid-back joint.
Thaicoon and Sushi Bar
Located just a few steps from the square, Thaicoon is your best bet if you're in the mood for excellent Thai or Japanese fare. Offering a consistently impressive service coupled with exquisite food, the restaurant is raved about by locals and newcomers in equal measure. Reserve in advance, and enjoy sushi specials on Monday and Tuesday nights.
Thaicoon and Sushi Bar, 34 Mill Street NE, Marietta, GA, USA, +1 678 766 0641
The
Cuban Diner
is run by a Cuban couple whose varied menu is filled with authentic recipes and ingredients. Be original and try the guava and cream cheese empanadas, or the imperial rice: yellow rice casserole with pulled chicken in sofrito sauce in the centre, topped with a thin layer of mayo and melted Swiss cheese. The
ropa vieja,
shredded beef brisket simmered in tomato sauce, onions, green peppers, olives and spices, comes highly recommended. And, of course, don't cheat yourself of a drink; the mojitos alone will have you coming back.
Taqueria Tsunami
Located on the Square, Taqueria Tsunami artfully marries Latin and Far Eastern cuisines in a harmonious symbiosis. Start with a cucumber salad, or a shrimp de fuego, crispy tempura fried shrimp with jalapenos and Thai sauce. Graduate to the asada zing taco, which contains nothing less than bulgogi-marinated steak, topped with shiitake mushrooms, lettuce, and a soy-sesame vinaigrette. Or opt for a tsunami trio, including a choice of two tacos, and one side, served al fresco on the Square if the weather permits. A portion of the proceeds goes towards tsunami and natural disaster relief efforts around the world.
Taqueria Tsunami, 70 South Park Square, Marietta, GA, USA, +1 678 324 7491
Volcanic Iceland Epic Trip
meet our Local Insider
Hanna
HOW LONG HAVE YOU BEEN A GUIDE?
2 years.
WHAT DO YOU LOVE ABOUT YOUR JOB?
It's the personal contact, the personal experiences. I love meeting people from all over the world... I really like getting to know everyone and feeling like I'm traveling with a group of friends.
WHAT DESTINATION IS ON YOUR TRAVEL BUCKET-LIST?
I have so many places on my list, but I would really lobe to go to Africa. I consider myself an "adventure girl" and Africa feels like the ULTIMATE adventure!
Every CULTURE TRIP Small-group adventure is led by a Local Insider just like Hanna.

KEEN TO EXPLORE THE WORLD?
Connect with like-minded people on our premium trips curated by local insiders and with care for the world
Since you are here, we would like to share our vision for the future of travel - and the direction Culture Trip is moving in.
Culture Trip launched in 2011 with a simple yet passionate mission: to inspire people to go beyond their boundaries and experience what makes a place, its people and its culture special and meaningful — and this is still in our DNA today. We are proud that, for more than a decade, millions like you have trusted our award-winning recommendations by people who deeply understand what makes certain places and communities so special.
Increasingly we believe the world needs more meaningful, real-life connections between curious travellers keen to explore the world in a more responsible way. That is why we have intensively curated a collection of premium small-group trips as an invitation to meet and connect with new, like-minded people for once-in-a-lifetime experiences in three categories: Culture Trips, Rail Trips and Private Trips. Our Trips are suitable for both solo travelers, couples and friends who want to explore the world together.
Culture Trips are deeply immersive 5 to 16 days itineraries, that combine authentic local experiences, exciting activities and 4-5* accommodation to look forward to at the end of each day. Our Rail Trips are our most planet-friendly itineraries that invite you to take the scenic route, relax whilst getting under the skin of a destination. Our Private Trips are fully tailored itineraries, curated by our Travel Experts specifically for you, your friends or your family.
We know that many of you worry about the environmental impact of travel and are looking for ways of expanding horizons in ways that do minimal harm - and may even bring benefits. We are committed to go as far as possible in curating our trips with care for the planet. That is why all of our trips are flightless in destination, fully carbon offset - and we have ambitious plans to be net zero in the very near future.