Where to Find the Best Burritos In San Francisco

A burrito is no longer only served in its traditional form – a soft tortilla filled with meats, beans, and cheese. Chefs and restaurant owners have transformed its meaning to include oversized sushi rolls, fried tortillas with chips and fries inside, and kimchee-filled wraps. San Francisco is home to a variety of food trucks and restaurants that have led this revolution. Check out our guide to where to find the best burritos in the city.

Señor Sisig
Food Truck, Asian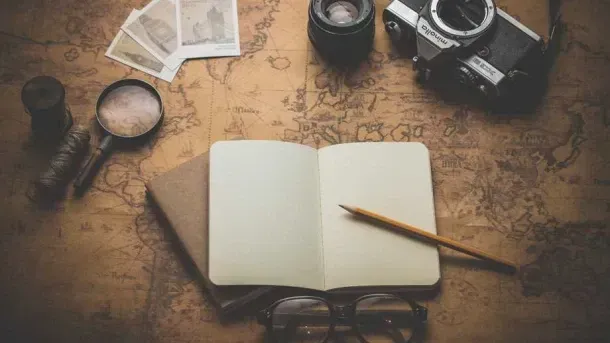 San Francisco natives, Evan Kidera and Gil Payumo, have combined the best of popular Filipino pork delicacy, sisig, and Mexican taqueria dishes to create delicious Asian fusion-style burritos served out of their food truck, Señor Sisig. The Tosilog burrito, only available on Tuesdays and Thursdays, includes Filipino sweet pork, adobo garlic rice, fresh tomatoes, and a fried egg. For an extra punch of savory goodness, add the optional vinegar black pepper sauce. The California Sisig burrito with pork is juicy, flavorful, and includes French fries and guacamole for extra texture and flavor. For truck locations and daily specials, check out their website.
The Little Chihuahua
Diner, Restaurant, Mexican

The Little Chihuahua
is an inviting counter-service restaurant with three locations throughout San Francisco. Although the menu features all sorts of Mexican dishes, TLC is known for its specialty burritos. For those feeling experimental, the fried plantain and black bean burrito is a must-try. Another diner favorite is the garlic shrimp burrito, which includes grilled shrimp, avocado, rice, black beans, smoky chile salsa, pico de gallo, garlic salsa, cilantro and onion. TLC's burritos are perfect because no one ingredient overpowers the others; they all come together to create a unique explosion of flavor that keeps diners coming back for more.
Sushiritto
Food Truck, Restaurant, Sushi, Asian

Advertised as a combination of two of the Bay Area's favorite foods,
Sushiritto
is the world's first sushi burrito restaurant. In 2010, founder Peter Yen embarked on a journey to modernize sushi culture by creating oversized hand-made sushi rolls that he dubbed sushi burritos. With eight options on the menu, each burrito is made-to-order with conscientiously sourced fish. Be sure to try Geisha's Kiss, made with Yellowfin tuna, tamago, Piquillo peppers, tobiko, lotus chips, avocado and soya beans. Find this food truck parked in the Financial District, SoMa, or Union Square during lunch hours on weekdays, with extended hours at the Union Square location.
Taquerias El Farolito
Restaurant, Mexican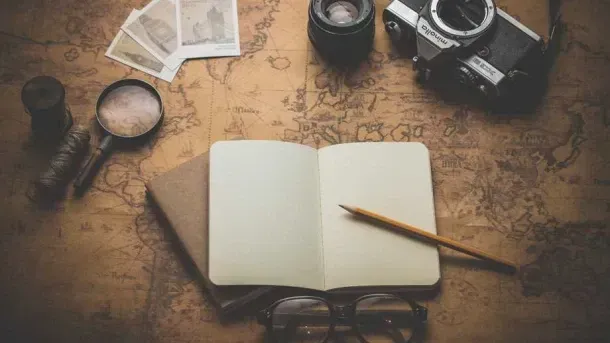 Burritos and late hours are the highlights of this famous and beloved taqueria, making it the go-to spot for San Franciscans craving an authentic Mexican meal after a night out in the Mission district. For just $1 more than the regular, indulge in the enormous super burrito and save leftovers for your next meal. Meat and fish lovers, look no further. The Super Shrimp and Meat burrito is the flawless marriage of grilled shrimp, tender steak and fresh fillings nestled tightly in a warm soft flour tortilla.
HRD Coffee Shop
Cafe, Restaurant, Fusion, North American, Asian

HRD Coffee Shop
, short for Human Resources Department, has been serving San Franciscans since the mid-1950s. In 2009, Chef David Yeung took charge and revamped the traditional American-style breakfast menu to include a unique combination of Asian, Latin, and
North American
cuisine. The pork kimchee burrito, made with spicy rice, kiwi, daikon, sprouts, cucumber, and sour cream is juicy, crispy, and a must-try. What makes the burritos memorable is HRD's popular spicy house sauce. Be prepared to stand in line as this spot gets packed during lunch hour, but remember that it is well worth the wait.
Taqueria Cancún
Restaurant, Mexican
A wildly popular Mexican joint in the Mission, Taqueria Cancún serves cheap and delicious burritos made with fresh ingredients and perfectly grilled meats. The ambiance is fun, casual and full of color, making it the ideal spot to enjoy a meal with friends after a night out. A fan favorite is the carne asada burrito with rice, beans, salsa, onions and cilantro. Wash down each tasty and savory bite with a refreshing cantaloupe agua fresca. With each order, enjoy the complimentary homemade chips and salsa with chunks of avocado.
Carnitas Burrito Super Dorado | © Simon Wright/Flickrcommons
La Taqueria
Diner, Restaurant, Mexican

Recently voted as home to the
best burrito in America
, La Taqueria is one of the most popular Mexican restaurants in San Francisco. The burritos are made without rice, distinguishing them from others of its kind in the neighborhood. Two diner favorites are the carne asada and carnitas burritos, filled with beans and delicious house salsa made with fresh tomatoes. Those looking to try something different ask for their burrito
dorado
style, meaning the tortilla is filled, wrapped, and grilled until the outside is crispy and brown. Be prepared to wait in line, as La Taqueria certainly lives up to the hype and most San Franciscans know it.
Papalote
Restaurant, Mexican
Papalote
, is an outstanding spot in the Mission, and has won numerous awards recognizing its exceptional burritos and accompanying salsa. Featured on
The Food Network's
Throwdown, Papalote owners Miguel and Victor Escobedo defeated master chef Bobby Flay with their famous Triple Threat Burrito. A meat lover's dream, the Triple Threat is comprised of a tortilla wrapped around a heaping mound of shrimp, carne asada, and chicken. Pay Papalote a visit to enjoy its bold authentic flavors, and don't forget to pick up a jar of their delicious homemade salsa on the way out.
Taqueria Los Coyotes
Bar, Restaurant, Mexican
In addition to the ordinary fish, shrimp, and meat burritos,
Los Coyotes
has an extensive menu that includes unique twists on traditional Mexican dishes. The most popular is the hearty California burrito, filled with steak, avocado, and fries. Diners who prefer tortilla chips to fries in their burritos have the option to order the Tortilla Chip Burrito, which stays true to its name and tastes divine. Before digging in, remember to make a pit stop at their impressive condiment bar to load up on your choice of a variety of peppers, spicy carrots, and salsas that cater to every palate.
Café Isabella
Cafe, Restaurant, American
Café Isabella is a small and charming neighborhood café in the heart of Nob Hill that serves a variety of breakfast sandwiches and burritos. The carnitas and Farmer's burritos are favorites amongst regulars. Those with a penchant for extra spicy foods enjoy the Energy burrito, which includes an abundance of jalapenos and hot sauce. Pair any burrito with an order of the famously delicious Aztec Mocha, a coffee with rich chocolate and a hint of spicy cinnamon and cayenne pepper. To avoid the long lines on weekends and limited seating space, call in orders for pick-up.
Volcanic Iceland Epic Trip
meet our Local Insider
Hanna
HOW LONG HAVE YOU BEEN A GUIDE?
2 years.
WHAT DO YOU LOVE ABOUT YOUR JOB?
It's the personal contact, the personal experiences. I love meeting people from all over the world... I really like getting to know everyone and feeling like I'm traveling with a group of friends.
WHAT DESTINATION IS ON YOUR TRAVEL BUCKET-LIST?
I have so many places on my list, but I would really lobe to go to Africa. I consider myself an "adventure girl" and Africa feels like the ULTIMATE adventure!
Every CULTURE TRIP Small-group adventure is led by a Local Insider just like Hanna.

KEEN TO EXPLORE THE WORLD?
Connect with like-minded people on our premium trips curated by local insiders and with care for the world
Since you are here, we would like to share our vision for the future of travel - and the direction Culture Trip is moving in.
Culture Trip launched in 2011 with a simple yet passionate mission: to inspire people to go beyond their boundaries and experience what makes a place, its people and its culture special and meaningful — and this is still in our DNA today. We are proud that, for more than a decade, millions like you have trusted our award-winning recommendations by people who deeply understand what makes certain places and communities so special.
Increasingly we believe the world needs more meaningful, real-life connections between curious travellers keen to explore the world in a more responsible way. That is why we have intensively curated a collection of premium small-group trips as an invitation to meet and connect with new, like-minded people for once-in-a-lifetime experiences in three categories: Culture Trips, Rail Trips and Private Trips. Our Trips are suitable for both solo travelers, couples and friends who want to explore the world together.
Culture Trips are deeply immersive 5 to 16 days itineraries, that combine authentic local experiences, exciting activities and 4-5* accommodation to look forward to at the end of each day. Our Rail Trips are our most planet-friendly itineraries that invite you to take the scenic route, relax whilst getting under the skin of a destination. Our Private Trips are fully tailored itineraries, curated by our Travel Experts specifically for you, your friends or your family.
We know that many of you worry about the environmental impact of travel and are looking for ways of expanding horizons in ways that do minimal harm - and may even bring benefits. We are committed to go as far as possible in curating our trips with care for the planet. That is why all of our trips are flightless in destination, fully carbon offset - and we have ambitious plans to be net zero in the very near future.