10 Places To See African Art In The United States

Hailing from ancient kingdoms to the present day, African art represents the cultural richness and diversity of the African continent and its numerous vibrant communities. From sculptures to paintings, ceremonial objects, ceramics, tools, textiles, and jewelry, we take a closer look at 10 American institutions with exceptional collections of African art produced throughout the centuries.
Art Institute of Chicago
Museum, Art Gallery

The
Art Institute of Chicago
demonstrates the cultural richness of the African continent through a diverse collection of over 400 unique pieces of traditional African art. Containing over 80 ceramic pieces, the Art Institute of Chicago boasts the largest collection of its kind in an American art museum. Aside from its emphasis on West and Central African sculpture, the collection includes a vast array of artistic mediums, from masks to beadwork, furniture and textiles produced by the peoples of Burkina Faso, Côte d'Ivoire, the Democratic Republic of Congo, Ghana, Ethiopia, Mali, Morocco, Nigeria, and South Africa throughout the centuries. The Art Institute of Chicago was founded in 1879 and continues to encourage artistic, cultural, and historical curiosity.
Detroit Institute of Arts
Art Gallery, Museum

With one of the finest African art collections in the United States, the
Detroit Institute of Arts
holds more than 300 rare and timeless pieces from nearly 100 African cultures, specializing in 19th and 20th century works from south of the Sahara desert. The collection ranges from sculpture to textiles and tools, religious artifacts and body ornaments, including a 16th century Kongo Afro-
Portuguese
ivory knife container, a 17th century Owo ivory bracelet, and several Benin royal brass sculptures. The Detroit Institute of Arts' African art collection is and has been one of the institute's most prominent elements thanks to generous donations by 19th and 20th century collectors in particular. The Institute continues to develop its collection, with significant additions over the last 30 years and a vision to expand into the realms of North African and contemporary African art.
Fowler Museum at UCLA
Museum

The
Fowler Museum at UCLA
boasts one of the largest and finest collections of African art in the United States as well as one of the top 20 collections in the world, with pieces hailing from Senegal, Nigeria, Ghana, Cameroon, Zaire (now the Democratic Republic of Congo), Kenya, Zambia, and
South Africa
. Additionally, the museum's collection of Yoruba art is considered one of the top three in the world and includes bead work, a throne and chieftains' gowns. The Fowler Museum is currently developing a collection of post-apartheid objects from South Africa alongside a collection of contemporary urban art from Tanzania and Senegal. The museum was recently gifted over 400 Kuba textiles and possesses one of the finest collections of embroidered cloths and flags, as well as pieces from the African Americas such as Haiti, Brazil and Suriname.
High Museum of Art
Museum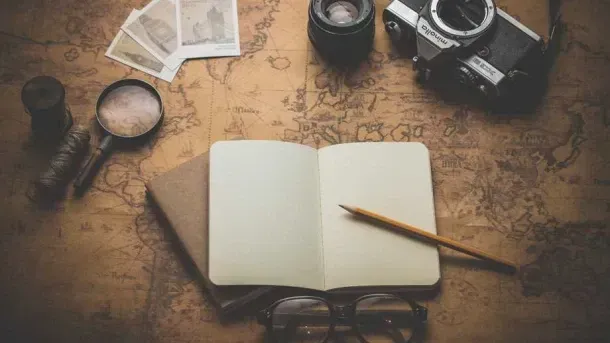 The
High Museum of Art
has possessed a department devoted to African art since 2001. The collection has subsequently grown to include a diversity of ancient to contemporary African works, with a specific focus on west and central African sculpture created between the mid-19th and mid-20th centuries. The High Museum possesses well over 450 pieces of African art at the core of its collection, including objects such as a Bura terra cotta vessel produced between the 3rd and the 11th century and a 19th century Kuba embroidered ceremonial overskirt. With a largely anthropological approach to these artefacts, the museum presents a comprehensive background on each piece, profiling the history and culture that precipitated its production and use.
Metropolitan Museum of Art
Museum
New York City's
Metropolitan Museum of Art
presents one of the most comprehensive collections of African art in the United States. The collection ranges from ancient artefacts to contemporary pieces, profiling a historical breadth of works produced out of numerous kingdoms, eras, cultures and empires. The museum exhibits a detailed variety of African art, profiling various forms of
rock art
,
architecture
,
basketry
and portraits of African leaders to name a small few. The museum additionally takes a closer look at African influences on modern art and leading European artists such as Henri Matisse, Pablo Picasso and Paul Cézanne. The Metropolitan Museum of Art's impressive collection of African art takes a holistic look at the importance of African art, culture and history throughout the centuries.
The Smithsonian's National Museum of African Art | © Albert Herring/WikiCommons
National Museum of African Art
Library, Museum, Shrine

The mission of the
National Museum of African Art
is to inspire conversations about the beauty, power and diversity of African arts and cultures worldwide. The museum's collection began with the acquisition of a lone
ikegobo
, or 'shrine of the hand', which honors a person's life accomplishments. Today, the National Museum of African Art possesses over 12,000 pieces of African art in a variety of mediums. The museum boasts a collection that possesses both 'depth and diversity', exhibiting pieces from ancient eras to the modern day. Paired with an advanced conservation lab, expansive photographic archives and a top-notch library, the Smithsonian Institution of the National Museum of African Art is one of the best places to find African art in the United States.
Skoto Gallery
Established in the heart of New York City's Chelsea neighborhood since 1992, Skoto Gallery was one of the city's first spaces to specialize in contemporary African art. The gallery exhibits the best of African art and culture and in recent years, has expanded its focus to include art that is both relevant and skilled regardless of its ethnic origins. Skoto Gallery has presented the work of internationally recognized artists such as Tom Otterness and Sol LeWitt, as well as shows that reflect the relationships and struggles of postmodern cultures and societies. Viewing art as a cultural, intellectual and philosophical creation, Skoto Gallery is a must-see for African art enthusiasts.
Skoto Gallery, 529 West 20th Street, Fifth Floor, New York, NY, USA, +1 212 352 8058
Formerly known as the Museum for African Art,
The Africa Center
aims to become the world's leading institution for African culture by providing information, presenting exhibitions and engaging with the local community in an effort to forge a relationship between Africa, New York City and the world. The Africa Center promotes African art and artists through a range of exhibitions, from Dynasty and Divinity: Ife Art in Ancient Nigeria to A Congo Chronicle: Patrice Lumumba in Urban Art, which featured various pieces of Congolese urban art depicting the life and death of Patrice Lumumba, the first Prime Minister of the Congo post-independence from
Belgium
in 1960. Profiling traditional and contemporary art and culture, The Africa Center is a leading institution in which to find African art and to learn about the rich cultural heritage and global promise of this diverse continent.
The Baltimore Museum of Art
Museum

With one of the first and most prominent collections of African art in the United States, the
Baltimore Museum of Art
is a must-see for African art enthusiasts. Its impressive collection began in the mid-20th century with a major gift from Janet and Alan Wurtzburger, which would become the first donation in the museum's permanent collection. Today, the Baltimore Museum of Art features over 2000 pieces of African art from ancient
Egypt
to contemporary Zimbabwe, including pieces in mixed media from over 200 African cultures. The collection exhibits a diversity of works, from headdresses to masks, figurines, textiles, jewelry, ceramics, and so on. These pieces are notable for their use in the society from which they hail, many of which have been used in sacred ceremonies and royal courts.
The Museum of Fine Arts
Museum

The
Museum of Fine Arts
specializes in African art created between the 16th and 20th centuries. The museum's significant collection includes an array of bronze and ivory pieces from the former kingdom of Benin, and Yoruba pieces by Olowe of Ise and Agbonbiofe – all hailing from what is present-day Nigeria – as well as decorative pieces such as staffs, cutlery, headrests, jewelry, knives, and swords. The Museum of Fine Arts opened its doors in 1876 and relocated from Copley Square to its current site on Huntington Avenue in 1909 to become one of the largest museums in the United States with more than 450,000 works of art from all over the world.
Volcanic Iceland Epic Trip
meet our Local Insider
Hanna
HOW LONG HAVE YOU BEEN A GUIDE?
2 years.
WHAT DO YOU LOVE ABOUT YOUR JOB?
It's the personal contact, the personal experiences. I love meeting people from all over the world... I really like getting to know everyone and feeling like I'm traveling with a group of friends.
WHAT DESTINATION IS ON YOUR TRAVEL BUCKET-LIST?
I have so many places on my list, but I would really lobe to go to Africa. I consider myself an "adventure girl" and Africa feels like the ULTIMATE adventure!
Every CULTURE TRIP Small-group adventure is led by a Local Insider just like Hanna.

KEEN TO EXPLORE THE WORLD?
Connect with like-minded people on our premium trips curated by local insiders and with care for the world
Since you are here, we would like to share our vision for the future of travel - and the direction Culture Trip is moving in.
Culture Trip launched in 2011 with a simple yet passionate mission: to inspire people to go beyond their boundaries and experience what makes a place, its people and its culture special and meaningful — and this is still in our DNA today. We are proud that, for more than a decade, millions like you have trusted our award-winning recommendations by people who deeply understand what makes certain places and communities so special.
Increasingly we believe the world needs more meaningful, real-life connections between curious travellers keen to explore the world in a more responsible way. That is why we have intensively curated a collection of premium small-group trips as an invitation to meet and connect with new, like-minded people for once-in-a-lifetime experiences in three categories: Culture Trips, Rail Trips and Private Trips. Our Trips are suitable for both solo travelers, couples and friends who want to explore the world together.
Culture Trips are deeply immersive 5 to 16 days itineraries, that combine authentic local experiences, exciting activities and 4-5* accommodation to look forward to at the end of each day. Our Rail Trips are our most planet-friendly itineraries that invite you to take the scenic route, relax whilst getting under the skin of a destination. Our Private Trips are fully tailored itineraries, curated by our Travel Experts specifically for you, your friends or your family.
We know that many of you worry about the environmental impact of travel and are looking for ways of expanding horizons in ways that do minimal harm - and may even bring benefits. We are committed to go as far as possible in curating our trips with care for the planet. That is why all of our trips are flightless in destination, fully carbon offset - and we have ambitious plans to be net zero in the very near future.