The Most Beautiful World Heritage Sites in the USA

The United Nations Educational, Scientific, and Cultural Organization, better known as UNESCO, created the World Heritage list in order to protect our past. The USA has 22 amazing sites on the list ranging from archaeological gems built by ancestral cultures to beautiful landscapes created by nature. We've put together a list of some of the stunning sites found throughout the country.

Cahokia Mounds State Historic Park
Park

Located in Collinsville,
Illinois
,
Cahokia Mounds State Historic Park
is where visitors can explore the remnants of one of the great cities of the past. A pre-Columbian settlement (A.D. 700 to 1400) that may have seen 10,000 to upwards of 20,000 residents at one time, this cultural gem features numerous mounds — there were originally 120 — in varying shapes and sizes with the biggest being Monks Mound. The largest earthwork found on North America, this mound, which featured a temple at one time, rises 100 feet and covers 14 acres of land. Due to its cultural significance, UNESCO designated Cahokia Mounds a World Heritage Site in 1982.
Chaco Culture National Historic Park
Building, Park
Named a Heritage Site in 1987, Chaco Culture National Historic Park is a cultural treasure found in northwestern New Mexico, where the ancestral Pueblo culture flourished. Located in the Chaco Canyon, the area, between A.D. 850 and 1250, was a major hub for ceremonial celebrations, trade, and political activity and featured many monumental buildings known as 'Great Houses' — composed of several stories — which were all connected by roads. Because no building plans exist, the stone buildings' remains are not restored but rather preserved, to try to prevent further deterioration. The area can be explored via self-guided tours, ranger-led walks, and back country trails, which offers more adventures and glimpses into the lives of this ancient culture.
Chaco Culture National Historic Park, NM, USA
Everglades National Park
Park
Located in southern
Florida
and denoted a Heritage Site in 1979, the
Everglades National Park
is a stunning masterpiece created by nature. The largest sub-tropical wilderness reserve found on North America, this park is known for its rich flora and fauna, including more than 400 species of birds and over 20 species that are rare, endangered, and threatened, making it great spot to watch wildlife. The Everglades also possesses the largest mangrove ecosystem in the western hemisphere along with sawgrass marshes. The best ways to explore this beauty and possibly spot an alligator or crocodile are by strolling along one of several trails, fishing or boating, and camping to name a few.
Mammoth Cave National Park
Park

Mammoth Cave National Park
is a unique nature lover's paradise located in south-central
Kentucky
. The largest known cave system in the world, the park features over 400 miles of caves along with the beautiful, verdant country above, the Green River valley, plus the abundant flora and wildlife that call the area home. These caves were first explored approximately 4,000 years ago, and they continue to capture people's fascination today. Designated a World Heritage Site in 1981, visitors of today can participate in exciting, guided cave tours or other outdoor activities, including hiking, biking, horseback riding, camping, and various water sports.
Mesa Verde National Park
Park

Another cultural gem built by the ancestral Pueblo people,
Mesa Verde National Park
is a stunning World Heritage Site (1978) located in
Colorado
. Home to this ancient culture from approximately A.D. 600-1300, the area has 5,000 archaeological sites but is best known for its numerous (600) cave dwellings. Built beneath overhanging cliffs, these dwellings are some of the best preserved and includes the famous Spruce Tree House. This 13th-century dwelling is the best-preserved structure found in the park and features 130 rooms plus 8 kivas — ceremonial rooms — and may have housed 60-80 people. Visitors can take both self-guided and guided tours of many of these structures or they can hike throughout the area.
Monticello & the University of Virginia
Park, University
Due to its beautiful architectural and cultural significance, Monticello and the University of Virginia received the honor of being named a World Heritage Site in 1987. Monticello — the only house of a U.S. president on the list — was the private plantation home of Thomas Jefferson. Jefferson designed this neo-classical masterpiece, which also features breathtaking landscape, along with the University of Virginia Academic Village. Located in Charlottesville, Virginia, Monticello is open to the public, where visitors will find numerous rooms adorned with artworks, including paintings, engravings, and Wedgwood china to name a few, along with period furniture. The surrounding area is perfect for a leisurely stroll.
Monticello & the University of Virginia, Charlottesville, VA, USA
Redwood National & State Parks
Forest, Park
A gorgeous area situated along the coast of Northern California, Redwood National and State Parks is a natural treasure featuring some of the tallest and oldest trees on the planet. Known for its majestic forest of redwoods, the park also contains prairies, oak woodlands, river ways, and a stunning coastline spanning approximately 40 miles along with many archaeological sites from pre-historic to historic. The area is also home to amazing wildlife, including sea lions, bald eagles, Roosevelt elk, and so much more, and offers numerous recreational adventures, such as hiking, camping, and kayaking to name a few. Visitors may also take in the World Heritage Site's (1980) beauty by taking scenic drives.
Redwood National & State Parks, CA, USA
An iconic symbol of freedom, democracy, and more, the Statue of Liberty, also known as Liberty Enlightening the World, stands tall in the New York City Harbor. A gift from France in 1876, the statue was designed by Frédéric Bartholdi and Gustav Eiffel and has been greeting immigrants looking to start a new life for over 200 years. UNESCO added this beauty to its list in 1984 due to its colossal stature and cultural and symbolic significance. Located on Liberty Island, the statue is open to visitors who can explore the grounds, the pedestal, which also includes the museum and Fort Wood level, and the crown. Tickets for the pedestal or crown require advance reservations.
Statue of Liberty, New York City, NY, USA
Yellowstone National Park
Park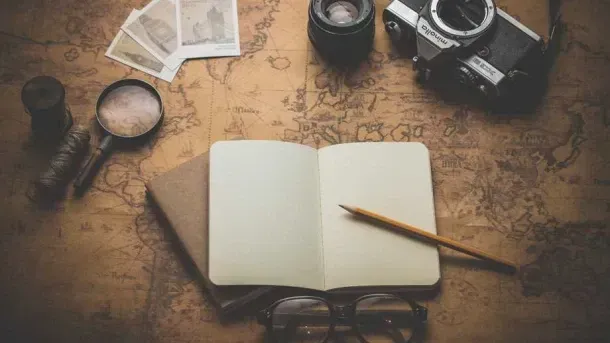 Yellowstone National Park
is home to the largest group of geysers in the world, including the iconic Old Faithful, and while the majority of the land is in
Wyoming
, the park is also found in Idaho and Montana. Named a World Heritage Site in 1978, this area contains over two million acres of spectacular landscape, including majestic peaks, alpine lakes, canyons, and forests. The diverse land is also home to abundant wildlife, such as grizzly bears, wolves, bison, elk, and much more, plus a diverse array of flora. A paradise for adventure seekers, Yellowstone also offers many recreational activities, including biking, fishing, boating, and skiing to name but a few.
Yosemite National Park
Park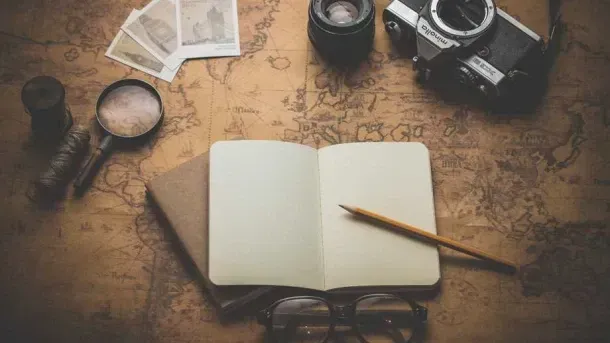 An incredible natural site found in the heart of
California
,
Yosemite National Park
is made up of almost 750,000 acres of beautiful landscape. While known for its waterfalls, the area also presents towering granite cliffs, lush and verdant vegetation, giant sequoias, lakes, and rivers creating a diverse area that earned it a spot on the World Heritage Site list in 1984. A truly enchanting park, the landscape houses hundreds of wildlife species, including black bears, mountain lions, and bats, and features an array of plants and flowers. Something for every outdoor lover, the park offers great climbing adventures, including the famous Half Dome and El Capitan along with hiking, water sports, and more.
Volcanic Iceland Epic Trip
meet our Local Insider
Hanna
HOW LONG HAVE YOU BEEN A GUIDE?
2 years.
WHAT DO YOU LOVE ABOUT YOUR JOB?
It's the personal contact, the personal experiences. I love meeting people from all over the world... I really like getting to know everyone and feeling like I'm traveling with a group of friends.
WHAT DESTINATION IS ON YOUR TRAVEL BUCKET-LIST?
I have so many places on my list, but I would really lobe to go to Africa. I consider myself an "adventure girl" and Africa feels like the ULTIMATE adventure!
Every CULTURE TRIP Small-group adventure is led by a Local Insider just like Hanna.

KEEN TO EXPLORE THE WORLD?
Connect with like-minded people on our premium trips curated by local insiders and with care for the world
Since you are here, we would like to share our vision for the future of travel - and the direction Culture Trip is moving in.
Culture Trip launched in 2011 with a simple yet passionate mission: to inspire people to go beyond their boundaries and experience what makes a place, its people and its culture special and meaningful — and this is still in our DNA today. We are proud that, for more than a decade, millions like you have trusted our award-winning recommendations by people who deeply understand what makes certain places and communities so special.
Increasingly we believe the world needs more meaningful, real-life connections between curious travellers keen to explore the world in a more responsible way. That is why we have intensively curated a collection of premium small-group trips as an invitation to meet and connect with new, like-minded people for once-in-a-lifetime experiences in three categories: Culture Trips, Rail Trips and Private Trips. Our Trips are suitable for both solo travelers, couples and friends who want to explore the world together.
Culture Trips are deeply immersive 5 to 16 days itineraries, that combine authentic local experiences, exciting activities and 4-5* accommodation to look forward to at the end of each day. Our Rail Trips are our most planet-friendly itineraries that invite you to take the scenic route, relax whilst getting under the skin of a destination. Our Private Trips are fully tailored itineraries, curated by our Travel Experts specifically for you, your friends or your family.
We know that many of you worry about the environmental impact of travel and are looking for ways of expanding horizons in ways that do minimal harm - and may even bring benefits. We are committed to go as far as possible in curating our trips with care for the planet. That is why all of our trips are flightless in destination, fully carbon offset - and we have ambitious plans to be net zero in the very near future.