From Idaho To Oregon, The 10 Best Chefs In The Northwest

The Northwest has access to both high-quality farms and the cool waters of the Pacific ocean. This unique positioning yields remarkable talent. We take a look at 10 of the best chefs operating in North West America, providing everything from authentic Italian fare to restaurants nestled in mountain lodge retreats.
Aaron Apling-Gilman
Restaurant, Diner, Seafood, American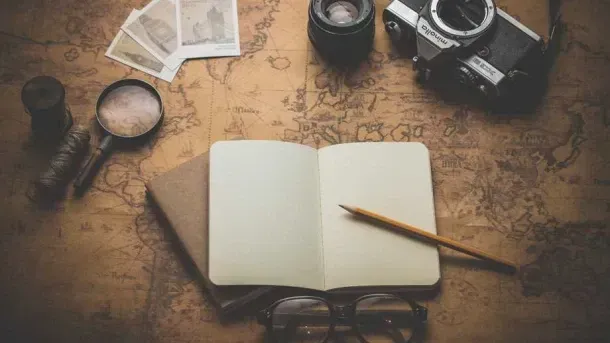 The grandeur of the Alaskan mountains on the tram ride up to the
Seven Glaciers Restaurant
is reason enough to feel like you are sitting in the lap of luxury. This, followed by the food that chef Aaron Apling-Gilman serves, will leave even the most discerning diner suitably impressed. Seven Glaciers is perched atop the Aleyeska ski resort and offers stunning views of towering peaks either blanketed in white snow or carpeted with verdant green. Apling-Gilman received his formal training at the Western Culinary Institute in Portland and went on to work in Phoenix, Santa Fe and Fairbanks before landing in Girdwood. He makes excellent use of the available fresh seafood and utilises the local ingredients, offering succulent dishes such as halibut ceviche,
Alaskan
oysters, and fresh king crab legs. A particular speciality is the Baked Aleyeska, Apling-Gilman's bespoke version of the classic, flambéed dessert.
Aaron Barnett
Canadian-born chef Aaron Barnett was exposed to good food and culinary experimentation from a young age. Following on from the early encouragement of his family, Barnett attended the California School of Culinary Art's Cordon Bleu program. His talent in the kitchen took him to Vancouver, San Francisco and La Quinta and his charisma helped win him the opportunity to assist chef Rob Feenie on Food Network Canada. Barnett opened St. Jack PDX in 2010, where he updates the classic French café style, infusing it with the flavours of the Pacific Northwest. Dishes such as roasted bone marrow or fisherman's stew are key to Barnett's vision, remaining hearty and comforting enough to be at once intriguing and familiar.
St. Jack PDX, 1610 NW 23rd Ave, Portland, OR, USA, +1 503 360 1281
Cathy Whims
Restaurant, Italian

At
Nostrana
, Cathy Whims has created an authentic place to enjoy delicious Italian food. You won't find Americanized versions of heavy pastas and sticky sauces at Nostrana. Instead, you will enjoy fresh, flavourful food that reflects the traditions and culture of different Italian regions. Though not from Italy herself, Whims has travelled extensively throughout the country, learning to cook from some of the best names in the business; Marcella Hazan, Victor Forneris, and Madeleine Kamman. Popular flavours include the gnocchi and the crisp salads, all to be enjoyed in the warm, comfortable atmosphere.
Naomi Pomeroy
Restaurant, Cafe, French

Naomi Pomeroy is the inventor of the decadent Foie Gras bon bon. Describing her own cooking style as 'refined
French
grandmother', Pomeroy fuses traditional, hearty classics with unrivalled finesse and attention to flavor. Pomeroy's culinary roots stem from learning to cook under the supervision of her mother, from where her penchant for classic dishes arose. She broke into the professional cooking scene first in catering, then in creating a supper club. After owning a successful coffee shop and a tavern, she returned back to the familiarity of the supper club with
Beast PDX
. At Beast, Pomeroy focuses heavily on locally sourced ingredients, maximising fresh flavour. Five days a week, Pomeroy serves a six-course prix-fixe menu that is heavily influenced by seasonal produce from local sources.
Chris Ainsworth
Chef Chris Ainsworth has an impressive pedigree. Renowned for incredible flavour combinations, his knack for innovative experimentation and for being a James Beard Foundation Award semi-finalist six times, Chris Ainsworth is firmly established on the culinary scene. His creations at Saffron Mediterranean Kitchen are testament to this. Saffron provides a small, intimate setting that is both cosy and inviting. The menu is bursting with unique flavours, inspired by international cuisines such as the aromatic spices of Morocco, the fresh abundance of Sardinia, the fusion cuisine of Turkey and the simple, classic flavours from Greece.
Saffron Mediterranean Kitchen, 125 W Alder St, Walla Walla, WA, USA, +1 509 5252112
Ethan Stowell, Staple & Fancy, Seattle
Restaurant, Italian
Self-taught chef Ethan Stowell opened his first restaurant in 2003 and grew to become a veritable powerhouse amongst Seattle restaurateurs. His enterprise,
Ethan Stowell Restaurants
, now includes over a dozen different branches, ranging from bars to other fine food restaurants and cafés.
Staple & Fancy
is considered the crowning jewel in his arsenal and a must-visit for anyone in Seattle. Open only in the evenings for dinner, this restaurant strives to create a dining experience; not just a meal.
Jason Franey
Restaurant, American, Contemporary, Seafood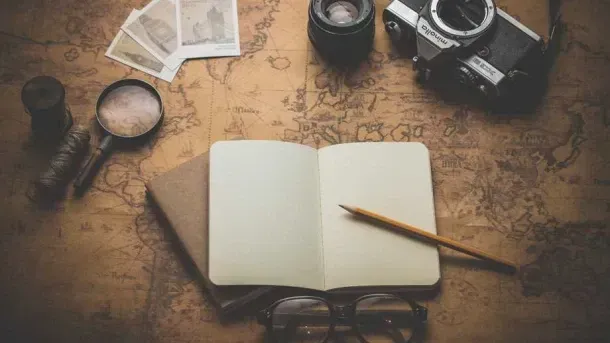 From the street, Canlis resembles a contemporary luxury home more than it does a restaurant. This 60-year-old, elegant restaurant is no ordinary establishment: the team at Canlis pride themselves on providing a high-quality special occasion destination, requiring adherence to a dress-code. The effort to create a truly sophisticated dining experience is evocative of the luxury of bygone days. Chef Jason Franey serves grown-up comfort food that has been given considerable twist: try cauliflower soup with granny smith apples, or rosemary-grilled lamb loin with Thumbelina carrots. After the delicious repast, why not complete you meal with the local favourite, the Canlis Soufflé.
Nick Steen
At the Lone Mountain Ranch, chef Nick Steen caters for big appetites to great effect. Don't be fooled, this isn't just a meat-and-potatoes restaurant: Steen recently served 30 local guests a 5-course meal complete with impeccable wine pairings (click here to read more about the feast). When you live in a state in which cattle outnumber people 3:1 however, you can count on good quality meat. His laid-back personality shines through his craft, with unassuming food that marries quality with carefully considered flavours. For his famous pork chops with apples, Steen uses pork tenderloin glazed with apple, maple and bourbon, to be served alongside local purple fingerling potatoes. With an expansive and beautiful view and a spectacular feast, there's no wonder that people flock here.
Lone Mountain Ranch, 750 Lone Mountain Ranch Rd. Big Sky, MT, USA, +1 800 514 4644
Destinations Unlocked:
Let our travel expert Stefano help you find your perfect Culture trip
Looking for an expert's perspective?
Uncover my top 3 recommended places from each continent on the map.
CentralAmerica
1. Guatemala
An express adventure for those with limited time off. Prepare yourself incredible experiences. You will hike a volcano, visit mayan temples and witness a ceremony and take in beautiful colonial Antigua.
CentralAmerica
2. Belize
A quick trip not too far away for those seeking a relaxing mini break. You will have plenty of free time to relax but also some awesome activities to experience the rainforest and the caribbean sea.
CentralAmerica
3. Mexico
An exciting mini trip exploring the lesser known colonial towns of central Mexico. This is hte perfect trip for someone with limited time off and still wants to turn on explorer mode and do something different.
SouthAmerica
1. Ecuador
A remarkable 8 days adventure through the Andes and the Amazon rainforest. The best choice for adventure seekers wishing to visit the 2 most iconic areas of South America, in only 1 week and no flights.
SouthAmerica
2. Peru
An alternative itinerary to classic Peru, from Cusco to Arequipa. This itinerary is great combination of highlights Cusco and Machu Picchu with the lesser known Arequipa and Colca Canyon.
Europe
1. Italy
The ultimate Italian experience from the vibrant streets of Naples to the breathtaking sceneries of the Amalfi Coast followed by Matera and down to Puglia with its golden beaches, intense flavours and fascinating destinations.
Europe
2. Scotland
Embark on this great adventure starting from London all the way to Scotland with a true Scottish experience made of breathtaking sceneries, whisky tasting and ..lots of fun! Ideal for train lovers and explorers.
Europe
3. Portugal
A wonderful train journey around Portugal, from the romantic city of Porto to the Douro Valley, to the beautiful Aveiro all the way to Lisbon and Sintra. The perfect trip to train, culinary and culture lovers.
Asia
1. South Korea
Discover incredible temples, mountains and modern cities on this 10 day adventure. This trip is perfect for those seeking immersion in the cuisine, culture and natural wonders of South Korea.
Asia
2. Thailand
From Bankgok to Angkor Wat to Ho Chi Minh City and everything in between - adventure through the heart of South-East Asia. Taste the delights, see history brought to life and unwind on a Mekong River cruise.
Asia
3. Sri Lanka
A fantastic adventure that showcases Sri Lanka's fantastic landscapes, wildlife and flavours. With 3 epic rail journeys, 3 UNESCO heritage sites and time to relax, this trip has loads to offer at a great price
Africa
1. Morocco
An epic journey across Morocco: from Casablanca to Marrakech, through the blue city of Chefchaouen to the wonders of the desert and deep to the High Atlas Mountains - this trip has it all! Ideal for true explorers!
Africa
2. Egypt
From Cairo to Aswan, this trip brings the land of the pharaohs to life. You'll visit the Pyramids, Valley of the Kings and Luxor Temple and cruise down the Nile in style. This is the perfect way to explore Egypt.
Renee Erickson
Restaurant, Seafood
Having recently released a new cookbook and with a James Beard nomination under her belt, chef Renee Erickson is at the top of her game. Her restaurant,
The Whale Wins
, has been critically acclaimed across the country as a hotspot for foodies in Portland. Critics and fans alike rave about favourite dishes such as wood-roasted chicken, zucchini bread and sardine toast. The somewhat whimsical title is promise of the restaurant's playful elements, but when it comes to the cuisine, Erickson is perfectly serious.
Steven Topple
Chef Steven Topple was born and raised in England, where he attended culinary school at Highbury College. After culinary school, he worked in Scotland and London before making his way to American. Once in America, he worked at restaurants in upstate New York, South Carolina, San Francisco and Colorado before finding himself in McCall, Idaho. He is now head chef presiding over two sister properties; the Shore Lodge resort and the planned residential community, Whitetail Club. Topple combines his wealth of experience with international influences to provide his patrons with food that is rustic, yet elegant.
Shore Lodge, 501 W Lake St. McCall, ID, USA, +1 800 657 6464
Volcanic Iceland Epic Trip
meet our Local Insider
Hanna
HOW LONG HAVE YOU BEEN A GUIDE?
2 years.
WHAT DO YOU LOVE ABOUT YOUR JOB?
It's the personal contact, the personal experiences. I love meeting people from all over the world... I really like getting to know everyone and feeling like I'm traveling with a group of friends.
WHAT DESTINATION IS ON YOUR TRAVEL BUCKET-LIST?
I have so many places on my list, but I would really lobe to go to Africa. I consider myself an "adventure girl" and Africa feels like the ULTIMATE adventure!
Every CULTURE TRIP Small-group adventure is led by a Local Insider just like Hanna.

KEEN TO EXPLORE THE WORLD?
Connect with like-minded people on our premium trips curated by local insiders and with care for the world
Since you are here, we would like to share our vision for the future of travel - and the direction Culture Trip is moving in.
Culture Trip launched in 2011 with a simple yet passionate mission: to inspire people to go beyond their boundaries and experience what makes a place, its people and its culture special and meaningful — and this is still in our DNA today. We are proud that, for more than a decade, millions like you have trusted our award-winning recommendations by people who deeply understand what makes certain places and communities so special.
Increasingly we believe the world needs more meaningful, real-life connections between curious travellers keen to explore the world in a more responsible way. That is why we have intensively curated a collection of premium small-group trips as an invitation to meet and connect with new, like-minded people for once-in-a-lifetime experiences in three categories: Culture Trips, Rail Trips and Private Trips. Our Trips are suitable for both solo travelers, couples and friends who want to explore the world together.
Culture Trips are deeply immersive 5 to 16 days itineraries, that combine authentic local experiences, exciting activities and 4-5* accommodation to look forward to at the end of each day. Our Rail Trips are our most planet-friendly itineraries that invite you to take the scenic route, relax whilst getting under the skin of a destination. Our Private Trips are fully tailored itineraries, curated by our Travel Experts specifically for you, your friends or your family.
We know that many of you worry about the environmental impact of travel and are looking for ways of expanding horizons in ways that do minimal harm - and may even bring benefits. We are committed to go as far as possible in curating our trips with care for the planet. That is why all of our trips are flightless in destination, fully carbon offset - and we have ambitious plans to be net zero in the very near future.