The 10 Best Restaurants In Little Rock, Arkansas

Little Rock borrows its name from a small rock on the river, used as a landmark for boats. The town, named after this promontory, is also slowly becoming a landmark for food as highly lauded chefs are migrating to Arkansas. A bastion of Southern cuisine where international influences still manage to colour authentic American eats, these are 10 of the best restaurants in Little Rock.
Brave New Restaurant
Restaurant, American
Little Rock has a long history as a seafaring city, with boats coming and going and fresh sea produce constantly arriving on its shores.
Brave New Restaurant
is perfectly placed, on a river-facing dock, to make it feel like you're navigating its waterways on a journey of taste discovery. The city's skyline is paraded in front of the smoked salmon salad, the veal with wild mushrooms or mixed grill, bringing out the best of both day and night with a light river breeze easing through the deck. Menu updates are constantly made to keep the restaurant as enticing as it was on its opening day.
Dizzy's Gypsy Bistro
Bistro, Market, Restaurant, American

Dizzy's Gypsy Bistro
feels like a family affair, and that's exactly what it is, though everyone is welcomed with the same warm hearth, mystical charm and quirky menu. The main draw, and the main point which is remembered by visitors, is the award-winning
cheese dip
, which is a béchamel-based delicacy with three cheeses, four grilled pepper varieties, pico de gallo, salsa, sour cream, and green onion. In addition to the famous dip, Dizzy's also offers more than the usual restaurant service, with charity soirées, salsa dancers, music groups, and children's musical nights throughout the year.
Ashley's At The Capital
Chef Joël Antunes returns to the United States after a long-running career, which has taken him to Bangkok, London and now Little Rock, Arkansas. The French-born and raised chef, who studied under the legendary Paul Bocuse, brings sophistication, experience and creativity to Ashley's at the Capital, creating a menu which reconnects with the South's true culinary traditions while giving them a modern twist. One of the things that inspired Antunes to settle in Little Rock was the region's availability of fresh, local produce, which ensures that both the dishes and the ingredients that compose them are of the highest possible quality. The restaurant is an unmissable, and surprising, culinary treat, located just around the corner from the Historic Arkansas Museum.
Destinations Unlocked:
Let our travel expert Stefano help you find your perfect Culture trip
Looking for an expert's perspective?
Uncover my top 3 recommended places from each continent on the map.
CentralAmerica
1. Guatemala
An express adventure for those with limited time off. Prepare yourself incredible experiences. You will hike a volcano, visit mayan temples and witness a ceremony and take in beautiful colonial Antigua.
CentralAmerica
2. Belize
A quick trip not too far away for those seeking a relaxing mini break. You will have plenty of free time to relax but also some awesome activities to experience the rainforest and the caribbean sea.
CentralAmerica
3. Mexico
An exciting mini trip exploring the lesser known colonial towns of central Mexico. This is hte perfect trip for someone with limited time off and still wants to turn on explorer mode and do something different.
SouthAmerica
1. Ecuador
A remarkable 8 days adventure through the Andes and the Amazon rainforest. The best choice for adventure seekers wishing to visit the 2 most iconic areas of South America, in only 1 week and no flights.
SouthAmerica
2. Peru
An alternative itinerary to classic Peru, from Cusco to Arequipa. This itinerary is great combination of highlights Cusco and Machu Picchu with the lesser known Arequipa and Colca Canyon.
Europe
1. Italy
The ultimate Italian experience from the vibrant streets of Naples to the breathtaking sceneries of the Amalfi Coast followed by Matera and down to Puglia with its golden beaches, intense flavours and fascinating destinations.
Europe
2. Scotland
Embark on this great adventure starting from London all the way to Scotland with a true Scottish experience made of breathtaking sceneries, whisky tasting and ..lots of fun! Ideal for train lovers and explorers.
Europe
3. Portugal
A wonderful train journey around Portugal, from the romantic city of Porto to the Douro Valley, to the beautiful Aveiro all the way to Lisbon and Sintra. The perfect trip to train, culinary and culture lovers.
Asia
1. South Korea
Discover incredible temples, mountains and modern cities on this 10 day adventure. This trip is perfect for those seeking immersion in the cuisine, culture and natural wonders of South Korea.
Asia
2. Thailand
From Bankgok to Angkor Wat to Ho Chi Minh City and everything in between - adventure through the heart of South-East Asia. Taste the delights, see history brought to life and unwind on a Mekong River cruise.
Asia
3. Sri Lanka
A fantastic adventure that showcases Sri Lanka's fantastic landscapes, wildlife and flavours. With 3 epic rail journeys, 3 UNESCO heritage sites and time to relax, this trip has loads to offer at a great price
Africa
1. Morocco
An epic journey across Morocco: from Casablanca to Marrakech, through the blue city of Chefchaouen to the wonders of the desert and deep to the High Atlas Mountains - this trip has it all! Ideal for true explorers!
Africa
2. Egypt
From Cairo to Aswan, this trip brings the land of the pharaohs to life. You'll visit the Pyramids, Valley of the Kings and Luxor Temple and cruise down the Nile in style. This is the perfect way to explore Egypt.
Best Impressions
Art can come in many forms, ranging from the visual and sensory to the personal. Best Impressions, one of the most renowned casual restaurants in Little Rock, provides a symbiosis of a good number of these different kinds of art. The culinary creativity in its American fusion menu is a delight for the palate. The artistic vision given by the artwork on display just on the other side of the partition, at the Arkansas Arts Center, coincides perfectly with the food and the visual panorama offered by its floor-to-ceiling windows looking onto green open space finish off the tableau with panache. The menu revolves heavily around salads, pastas and classic mains (chicken, burgers, steaks) with a brunch option as well, and some rather seductive desserts, red velvet cake is not always on the menu in sit-down restaurants, but it is at Best Impressions.
Best Impressions, 501 East 9th Street, Little Rock, AR, USA, +1 501 907 5946
Big Orange
Restaurant, American
The burgers may be big, but the disclaimer should be that they are not, thankfully, orange. They do, however, come in many different colours at
Big Orange
, and are infused with different ingredients and accompaniments and served with careful attention to detail, which makes Big Orange a hamburger restaurant for a special occasion. The responsible sourcing and sustainable development of the two Big Orange outlets are proudly displayed on all of their communications, a sign of its dedication to quality service and ethical eating. The process here is simple, choose a style of burger, a side and type of fries. The choice, however, isn't as straightforward. Diners can pick from a range of mouth-watering options, including white truffle pecorino burger or blackened tilapia burger sandwich, truffle-garlic herb fries or Kenebec potato chips served with chipotle mayo sauce.
Doe's Eat Place
A prime-cut steak cooked to perfection should be enough to elevate Doe's Eat Place to a position of renown in Little Rock. However, in case there's any doubt as to the quality of the meat, there is also a very important claim to notoriety. Doe's was former President Bill Clinton's staff hangout during the 1992 election campaign, and bears his image on the walls to this day. The famous interview with Clinton, published in Rolling Stone magazine, was carried out over a steak at Doe's, with Clinton dressed down in khaki and giving a brief low-down on the history of Doe's before the difficult questions ensued. Tamales are also a house speciality, and come with one of three formulae, sauce, sauce and fries, or sauce, fries and salad. A very important fact to remember is that Doe's classes itself as 'no-frills' and it's no less delicious and culturally significant for this fact.
Doe's Eat Place, 1023 West Markham Street, Little Rock, AR, USA, +1 501 376 1195
Ya Ya's Euro Bistro
Bistro, Restaurant, European, Greek, Italian, French
Ya Ya
's translates into English as 'grandma's', and the accompanying idea conveyed by its carefully-chosen and nostalgic name is that the restaurant offers a personal and eclectic European style, passed down from generation to generation from the 'original' grandma of the USA,
Europe
. Greek, Italian and French influences are all worked into the dishes, which also incorporate another homely feature, a playful twinkle, which means that the service is friendly and the food is uncomplicated but joyful and colourful.
South on Main
Restaurant, American, Vegan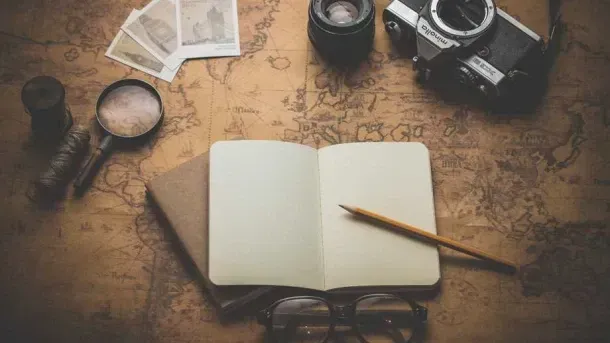 South on Main
is more than just an innovative restaurant and culinary space. It's also an entire cultural experience which has at its helm an ingenious head chef, whose dishes complement the concerts, talks and recitals which are held under the same roof as the meals. The menu offers a crisp, unpretentious selection that is varied enough to be truly appetising, while still retaining its simplicity. Freshness of preparation and cultural content of the South on Main programme is certain, and a credit to this recently opened Little Rock institution.
Table 28
Diner, Restaurant, American, Fusion

Situated in
The Burgundy Hote
l
this classy establishment is presided over by Head Chef
Scott Rains
. The modern American menu is creative without being pretentious, and blends modern favourites such as biscuits and gravy with fusion-style surprises such as squid strips served in a dainty basket. The eponymous
Table 28
is reserved for special occasions only, and is glorified with a six-course taster menu for the guests lucky enough to be able to reserve it. The menu prices are fixed according to an ethically calculated percentage of profit margins for producers and farmers, and donations are publicly made to a local children's hospice by the restaurant's management.
Whole Hog Cafe
Cafe, Restaurant, BBQ
Despite the name, it's impossible to buy a whole hog at this culturally entrenched restaurant in Little Rock. There is, however, a hearty selection of ribs, smoked chicken, tender beef brisket and pulled pork, all readily available for sale on plates the size of small
US
states. Guests can, and should, also take out
Whole Hog
's award-winning sauce to recreate the experience at home. Another Bill Clinton mention. Whole Hog café eating utensils are buried in the former US president's time capsule, set to be retrieved and opened in 2104.
Volcanic Iceland Epic Trip
meet our Local Insider
Hanna
HOW LONG HAVE YOU BEEN A GUIDE?
2 years.
WHAT DO YOU LOVE ABOUT YOUR JOB?
It's the personal contact, the personal experiences. I love meeting people from all over the world... I really like getting to know everyone and feeling like I'm traveling with a group of friends.
WHAT DESTINATION IS ON YOUR TRAVEL BUCKET-LIST?
I have so many places on my list, but I would really lobe to go to Africa. I consider myself an "adventure girl" and Africa feels like the ULTIMATE adventure!
Every CULTURE TRIP Small-group adventure is led by a Local Insider just like Hanna.

KEEN TO EXPLORE THE WORLD?
Connect with like-minded people on our premium trips curated by local insiders and with care for the world
Since you are here, we would like to share our vision for the future of travel - and the direction Culture Trip is moving in.
Culture Trip launched in 2011 with a simple yet passionate mission: to inspire people to go beyond their boundaries and experience what makes a place, its people and its culture special and meaningful — and this is still in our DNA today. We are proud that, for more than a decade, millions like you have trusted our award-winning recommendations by people who deeply understand what makes certain places and communities so special.
Increasingly we believe the world needs more meaningful, real-life connections between curious travellers keen to explore the world in a more responsible way. That is why we have intensively curated a collection of premium small-group trips as an invitation to meet and connect with new, like-minded people for once-in-a-lifetime experiences in three categories: Culture Trips, Rail Trips and Private Trips. Our Trips are suitable for both solo travelers, couples and friends who want to explore the world together.
Culture Trips are deeply immersive 5 to 16 days itineraries, that combine authentic local experiences, exciting activities and 4-5* accommodation to look forward to at the end of each day. Our Rail Trips are our most planet-friendly itineraries that invite you to take the scenic route, relax whilst getting under the skin of a destination. Our Private Trips are fully tailored itineraries, curated by our Travel Experts specifically for you, your friends or your family.
We know that many of you worry about the environmental impact of travel and are looking for ways of expanding horizons in ways that do minimal harm - and may even bring benefits. We are committed to go as far as possible in curating our trips with care for the planet. That is why all of our trips are flightless in destination, fully carbon offset - and we have ambitious plans to be net zero in the very near future.