The 10 Best Bars in Mexico City, Mexico

One of the largest capital cities on Earth, Mexico City undoubtedly has an excellent nightlife. To enjoy tasty drinks, snacks, and company with old friends, make sure you do not miss these top bars.

Zinco Jazz Bar
Bar, Nightclub, Mexican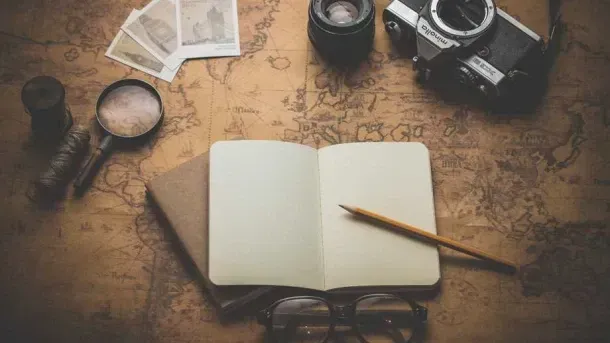 Jazz lovers should keep an eye out for Zinco Jazz Club when visiting Mexico City because it is one of the best locations to catch some live jazz performers. The bar's vibrant atmosphere is brought to life by the live shows, at which the musicians can really connect with the audience. Let yourself be transported to New York, while sitting in the basement of a former bank in the Historic Center of Mexico City. Despite its small size, this jazz club has seen some big names come to its stage, including the famous saxophonist, Charlie Parker. Enjoy a relaxed evening of music at this fantastic bar.
La Casa de las Sirenas
Bar, Restaurant, Mexican, Vegetarian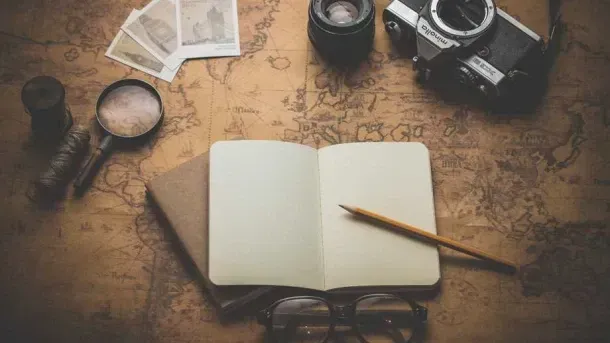 Tequila, Mexico's national alcoholic drink, has become world famous. Developments and experiments have led to the existence of several different types. In Mexico City, the best bar to visit to explore the flavors of tequila is La Casa de las Sirenas. This is a restaurant-bar located within a building from the 16th century that has an extensive tequila list. Get comfortable in the tequila salons inside and pick and choose your favorite drinks from more than 250 brands.

Polanco
is home to a fashionable rooftop bar, the
Area Bar
, which belongs to the Hotel Habita. The elite of Mexico City can be found at this luxurious venue, which offers breathtaking views of the trendy neighborhood. Make the most of the beautifully decked lounge area, which has its own rooftop swimming pool during the day. When night falls, enjoy the delights of lounging at this upscale bar while sipping a delicious cocktail.
Jules Basement
Bar, Contemporary, Beer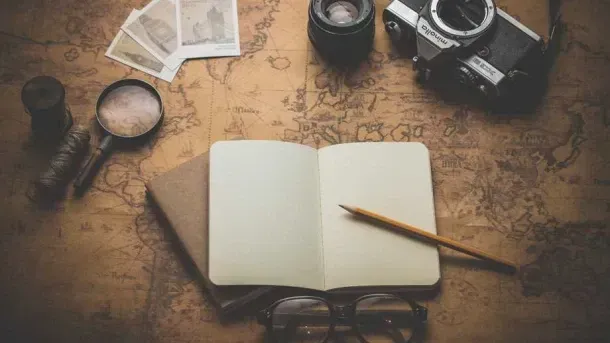 Proudly presenting itself as the first speakeasy in Mexico City, Jules Basement is not a bar to be missed. This bar lies behind an unassuming fridge door, which opens out into the creatively and abstractly decorated bar area. Jules Basement is well-known for its delicious cocktails, which are prepared with the utmost skill and attention. Music and entertainment are welcome at Jules Basement, which hosts gigs, stand-up comedy shows and cocktail tasting sessions.
Artic Bar
Bar, Nightclub, Pub Grub, Mexican
Mexico City is home to Latin America's very first ice bar –
Artic Bar
. At this special bar, you can experience the freezing temperatures of 15˚F in their ice room, where you can lounge on ice sofas. Don't worry about wrapping up before arriving. The bar provides suitable clothing to wear, as well as a free shot served in a glass made of ice. For those who wish to dance, there is a separate lounge area and dance floor set at room temperature. The atmosphere here will ensure an unforgettable night.
Wallace Whisky Bar
Bar, Mexican
When you're tired of
mezcal
, tequila and tacos, Wallace Whisky Bar in
Condesa
is the place to go. It is a rather cool and friendly place to relax with friends after a busy day. It offers excellent drinks and classic bar snacks to delight the tastebuds. Although, as the name suggests, it specializes in whiskey, Wallace Whisky Bar also has an excellent selection of beers. These include Mexican craft
beers
as well as the classics.
La Unica
Bar, Restaurant, Mexican
La Unica
is a restaurant-bar that offers a splendid menu consisting of Mexican delights. They are prepared using the freshest ingredients, whether it is seafood from the Pacific or vegetables from the earth. A stunning dining room is divided into separate sections, each one decorated in its own modern fashion. An attractive wine list accompanies the menu, which is counterbalanced by a carefully composed cocktail list. Spend a magical evening in this special bar, savoring the wonderful flavors of Mexico.
Hostría La Bota
Bar, Restaurant, Mexican

Quirky and lively,
Hostría La Bota
is a bar known for its fun nights. Its location in the
Centro Histórico
adds to its charm, and the bar is creatively and artistically decorated, livening up the room. Hostería La Bota becomes filled with customers during the evening, especially on those nights when they host
live music
. Besides the mouthwatering international cuisine, Hostería La Bota is a favorite spot to enjoy generous drinks at excellent prices.
Puebla 109
Located inside a wonderful building that dates back to the beginning of last century, Puebla 109 is an exclusive location in Mexico City, consisting of a restaurant, bar and an even more private club. Sophisticated with a delicate touch of art, the upscale bar promises an intimate ambiance in which you can sample a variety of gin-and-tonics. There is also other delicious cocktails, inspired by the traditional flavors of Mexico but prepared using techniques from cultures from all over the globe. Ideal for cocktail lovers, Puebla 109 is a bar in Mexico City which should be on your list of bars to visit.
Destinations Unlocked:
Let our travel expert Stefano help you find your perfect Culture trip
Looking for an expert's perspective?
Uncover my top 3 recommended places from each continent on the map.
CentralAmerica
1. Guatemala
An express adventure for those with limited time off. Prepare yourself incredible experiences. You will hike a volcano, visit mayan temples and witness a ceremony and take in beautiful colonial Antigua.
CentralAmerica
2. Belize
A quick trip not too far away for those seeking a relaxing mini break. You will have plenty of free time to relax but also some awesome activities to experience the rainforest and the caribbean sea.
CentralAmerica
3. Mexico
An exciting mini trip exploring the lesser known colonial towns of central Mexico. This is hte perfect trip for someone with limited time off and still wants to turn on explorer mode and do something different.
SouthAmerica
1. Ecuador
A remarkable 8 days adventure through the Andes and the Amazon rainforest. The best choice for adventure seekers wishing to visit the 2 most iconic areas of South America, in only 1 week and no flights.
SouthAmerica
2. Peru
An alternative itinerary to classic Peru, from Cusco to Arequipa. This itinerary is great combination of highlights Cusco and Machu Picchu with the lesser known Arequipa and Colca Canyon.
Europe
1. Italy
The ultimate Italian experience from the vibrant streets of Naples to the breathtaking sceneries of the Amalfi Coast followed by Matera and down to Puglia with its golden beaches, intense flavours and fascinating destinations.
Europe
2. Scotland
Embark on this great adventure starting from London all the way to Scotland with a true Scottish experience made of breathtaking sceneries, whisky tasting and ..lots of fun! Ideal for train lovers and explorers.
Europe
3. Portugal
A wonderful train journey around Portugal, from the romantic city of Porto to the Douro Valley, to the beautiful Aveiro all the way to Lisbon and Sintra. The perfect trip to train, culinary and culture lovers.
Asia
1. South Korea
Discover incredible temples, mountains and modern cities on this 10 day adventure. This trip is perfect for those seeking immersion in the cuisine, culture and natural wonders of South Korea.
Asia
2. Thailand
From Bankgok to Angkor Wat to Ho Chi Minh City and everything in between - adventure through the heart of South-East Asia. Taste the delights, see history brought to life and unwind on a Mekong River cruise.
Asia
3. Sri Lanka
A fantastic adventure that showcases Sri Lanka's fantastic landscapes, wildlife and flavours. With 3 epic rail journeys, 3 UNESCO heritage sites and time to relax, this trip has loads to offer at a great price
Africa
1. Morocco
An epic journey across Morocco: from Casablanca to Marrakech, through the blue city of Chefchaouen to the wonders of the desert and deep to the High Atlas Mountains - this trip has it all! Ideal for true explorers!
Africa
2. Egypt
From Cairo to Aswan, this trip brings the land of the pharaohs to life. You'll visit the Pyramids, Valley of the Kings and Luxor Temple and cruise down the Nile in style. This is the perfect way to explore Egypt.
Aurora
Bar, Restaurant, Nightclub, Mexican
Not only does
Aurora
, an elegant oasis in Mexico City, offer a restaurant and a beautiful terrace, it also has a fantastic bar that specializes in gin. The bar prides itself in being the perfect spot for lovers of the art of cocktails and of Mexico City's
nightlife
. With a cozy atmosphere that hasn't given up any of its sophistication, Aurora is the place to go for a tasty drink or two in the capital.
Volcanic Iceland Epic Trip
meet our Local Insider
Hanna
HOW LONG HAVE YOU BEEN A GUIDE?
2 years.
WHAT DO YOU LOVE ABOUT YOUR JOB?
It's the personal contact, the personal experiences. I love meeting people from all over the world... I really like getting to know everyone and feeling like I'm traveling with a group of friends.
WHAT DESTINATION IS ON YOUR TRAVEL BUCKET-LIST?
I have so many places on my list, but I would really lobe to go to Africa. I consider myself an "adventure girl" and Africa feels like the ULTIMATE adventure!
Every CULTURE TRIP Small-group adventure is led by a Local Insider just like Hanna.

KEEN TO EXPLORE THE WORLD?
Connect with like-minded people on our premium trips curated by local insiders and with care for the world
Since you are here, we would like to share our vision for the future of travel - and the direction Culture Trip is moving in.
Culture Trip launched in 2011 with a simple yet passionate mission: to inspire people to go beyond their boundaries and experience what makes a place, its people and its culture special and meaningful — and this is still in our DNA today. We are proud that, for more than a decade, millions like you have trusted our award-winning recommendations by people who deeply understand what makes certain places and communities so special.
Increasingly we believe the world needs more meaningful, real-life connections between curious travellers keen to explore the world in a more responsible way. That is why we have intensively curated a collection of premium small-group trips as an invitation to meet and connect with new, like-minded people for once-in-a-lifetime experiences in three categories: Culture Trips, Rail Trips and Private Trips. Our Trips are suitable for both solo travelers, couples and friends who want to explore the world together.
Culture Trips are deeply immersive 5 to 16 days itineraries, that combine authentic local experiences, exciting activities and 4-5* accommodation to look forward to at the end of each day. Our Rail Trips are our most planet-friendly itineraries that invite you to take the scenic route, relax whilst getting under the skin of a destination. Our Private Trips are fully tailored itineraries, curated by our Travel Experts specifically for you, your friends or your family.
We know that many of you worry about the environmental impact of travel and are looking for ways of expanding horizons in ways that do minimal harm - and may even bring benefits. We are committed to go as far as possible in curating our trips with care for the planet. That is why all of our trips are flightless in destination, fully carbon offset - and we have ambitious plans to be net zero in the very near future.