Erie & Historical Cemeteries to Visit in London

London's graveyards and their classic gothic charm have been featured in literary, film, and actual legend for centuries. Fascinating, poignant, and sometimes eerie, here are the top eight cemeteries to visit.

Kensal Green
is the first of seven cemeteries around the edge of London known as the Magnificent Seven, which were built to accommodate London's growing population in the 1800s. Kensal Green, established in 1832, hosts three chapels catering to all faiths and a range of memorials stretching over 72 acres. Among the 250,000 increments at Kensal Green are W.H. Smith of newsagent fame, tea tycoon Richard Twining, and journalist John Diamond. One of the cemetery's more curious residents is James Barry, a surgeon in the British Army, who was discovered after his death in 1865 to be a woman.

The second of the Magnificent Seven,
West Norwood Cemetery
, gets its name from the Great North Wood where it was built. It is also known as 'The Millionaire's Cemetery' due to the extravagance of its tombs and mausolea. Worth visiting is an oak tree possibly dating as early as 1540, making it over 450 years old. West Norwood hosts some of London's most impressive catacombs, inclusing several thousand increments. Victorian cookery writer Isabella Beeton is buried at Norwood, as are Sir Henry Tate, sugar magnate and founder of the Tate Gallery, and Julius Baron van Reuter, creator of the news agency Reuters.
Bunhill Fields
Cemetery, Park

Bunhill Fields
, once described as the '
campo santo
of the dissenters', derives its name from 'Bone Hill'. Legend has it that the fields were used as a depositing place for human bones after the closure of a nearby charnel house a few years before the cemetery was established in 1665. Bunhill Fields was unique in its time as, unlike Anglican Parish churchyards, it accepted anyone who could afford the interment fees regardless of faith, and it consequently gained fame as a burial ground for nonconformists. The cemetery also contains a Quaker graveyard with an estimated 12,000 increments. Famous people buried here include Daniel Defoe, author of Robinson Crusoe, and poet William Blake.
Abney Park
Cemetery, Park

The liberal legacy of Bunhill Fields was maintained after its closure in 1854 by
Abney Park
, established in 1840 and functional until the late 1970s. Included in the Magnificent Seven, it was the first cemetery that did not have separate burial areas for different religions, rapidly becoming the most popular resting place for Victorian nonconformists and dissenters, including William and Catherine Booth, founders of the Salvation Army. Abney Park also stands apart from other cemeteries thanks to its architecture, featuring a grand entrance created in the Egyptian revival style — a contrast to the Victorian gothic architecture that dominates most cemeteries of this time.
Brompton Cemetery
Building, Cemetery, Cathedral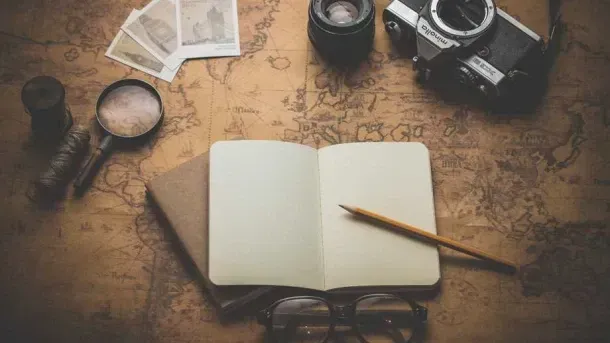 Also built in 1840,
Brompton Cemetery
's design takes inspiration from St Peter's Basilica in Rome, and mimics an open-air cathedral, featuring a domed chapel in honey-coloured bath stone and a tree-lined central avenue leading to a great circular courtyard flanked by two curving colonnades. The cemetery is home to over 35,000 monuments, 28 of which are listed, including the tomb of suffragette leader Emmeline Pankhurst and a monument to Samuel Leigh Sotheby of Sotheby's auction house. Brompton Cemetery is no stranger to the big screen, having been featured in such films as
Sherlock Holmes
and Johnny English.
Highgate Cemetery
Cemetery, Memorial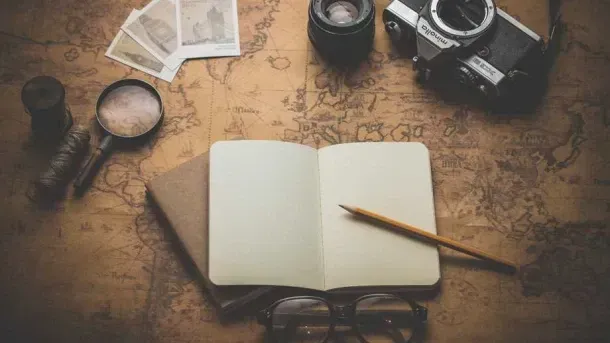 Established in 1839, Highgate Cemetery is the resting place of many famous people throughout history and is easily the most famous cemetery in London. Most visited is the monument dedicated to Karl Marx, featuring a bust of the formidable socialist erected in 1956 by left-wing sculptor Laurence Bradshaw. Also worth seeing is the self-designed memorial of pop-artist Patrick Caulfield. Other people buried here include The Hitchhiker's Guide to the Galaxy author Douglas Adams, poet Christina Rossetti, Victorian writer George Eliot, the wife and children of Charles Dickens, and Elizabeth Siddal, wife and muse of Dante Gabriel Rossetti, who secretly re-opened her grave seven years after her death to retrieve a book of poems he had placed in her coffin.
Nunhead Cemetery
Cemetery

The least famous of the Magnificent Seven,
Nunhead Cemetery
is arguably the most attractive. Originally named the All Saints Cemetery, Nunhead hosts a variety of mausolea, ranging from lavish monuments of the rich and famous to simpler headstones for the less affluent. Much of the graveyard is overgrown and in a poor state of repair, but has subsequently become a haven for wildlife. It is also a nature reserve and a site of the Metropolitan Importance for Wildlife. The flourishing greenery and vines creeping over the weathered tombstones, many of which list to one side, give Nunhead a sense of age and wildness not seen in London's better-restored cemeteries.
Sephardi Velho and Nuevo Jewish Cemetery
Cemetery, University
Encased in ancient-looking brick walls and looking very out of place among its modern surroundings, the Sephardi Velho Cemetery is truly a hidden gem. It was set up by a community of Spanish and Portuguese Jews fleeing religious persecution, eventually settling in Mile End and creating a community known as Sha'ar Hasamayim, 'the Gate of Heaven'. Established in 1657, Sephardi Velho was the first Jewish cemetery opened with Oliver Cromwell's approval. It was closed in 1737 and burials continued in the nearby Sephardi Nuevo Jewish Cemetery. Notable in both are the flat tombstones of the Sephardi tradition, a symbol that all people are equal in death.
Volcanic Iceland Epic Trip
meet our Local Insider
Hanna
HOW LONG HAVE YOU BEEN A GUIDE?
2 years.
WHAT DO YOU LOVE ABOUT YOUR JOB?
It's the personal contact, the personal experiences. I love meeting people from all over the world... I really like getting to know everyone and feeling like I'm traveling with a group of friends.
WHAT DESTINATION IS ON YOUR TRAVEL BUCKET-LIST?
I have so many places on my list, but I would really lobe to go to Africa. I consider myself an "adventure girl" and Africa feels like the ULTIMATE adventure!
Every CULTURE TRIP Small-group adventure is led by a Local Insider just like Hanna.

KEEN TO EXPLORE THE WORLD?
Connect with like-minded people on our premium trips curated by local insiders and with care for the world
Since you are here, we would like to share our vision for the future of travel - and the direction Culture Trip is moving in.
Culture Trip launched in 2011 with a simple yet passionate mission: to inspire people to go beyond their boundaries and experience what makes a place, its people and its culture special and meaningful — and this is still in our DNA today. We are proud that, for more than a decade, millions like you have trusted our award-winning recommendations by people who deeply understand what makes certain places and communities so special.
Increasingly we believe the world needs more meaningful, real-life connections between curious travellers keen to explore the world in a more responsible way. That is why we have intensively curated a collection of premium small-group trips as an invitation to meet and connect with new, like-minded people for once-in-a-lifetime experiences in three categories: Culture Trips, Rail Trips and Private Trips. Our Trips are suitable for both solo travelers, couples and friends who want to explore the world together.
Culture Trips are deeply immersive 5 to 16 days itineraries, that combine authentic local experiences, exciting activities and 4-5* accommodation to look forward to at the end of each day. Our Rail Trips are our most planet-friendly itineraries that invite you to take the scenic route, relax whilst getting under the skin of a destination. Our Private Trips are fully tailored itineraries, curated by our Travel Experts specifically for you, your friends or your family.
We know that many of you worry about the environmental impact of travel and are looking for ways of expanding horizons in ways that do minimal harm - and may even bring benefits. We are committed to go as far as possible in curating our trips with care for the planet. That is why all of our trips are flightless in destination, fully carbon offset - and we have ambitious plans to be net zero in the very near future.