The Top 10 Things To See And Do In Schoeneberg, Berlin

Schoeneberg is a neighborhood that loves to show off its beautiful colors: from bars and cafes to galleries and street celebrations. Known since the 1920s for its vibrant LGBTQ community, Schoeneberg is one brave part of Berlin that has its struggles and success written all over its streets.

A fabulous place for shopping fans,
KaDeWe
is 60,000 square meters and the largest department store in continental Europe. Short for Kaufhaus des Westens, KaDeWe is a commercial center built in the early 20th century by the famous architect Emil Schaudt. After being almost completely destroyed by the Second World War bombings, it was reconstructed in the 1950s as a symbol of the emerging economic power of the western part of Berlin. Today it is part of Luxury Boulevard and attracts over 50 000 visitors a day.
More
More is a bar-restaurant located at the heart of Schoeneberg at Motzstraße. The brilliant red interior is simply dazzling, yet still maintains an atmosphere of elegance and class. Here, every day is a celebration of different flavors such as juicy minute stakes, polenta or frittata.
Address: More, Motzstraße 28, Berlin, Germany, +49 030 23635702
Museum of Unheard Things
Museum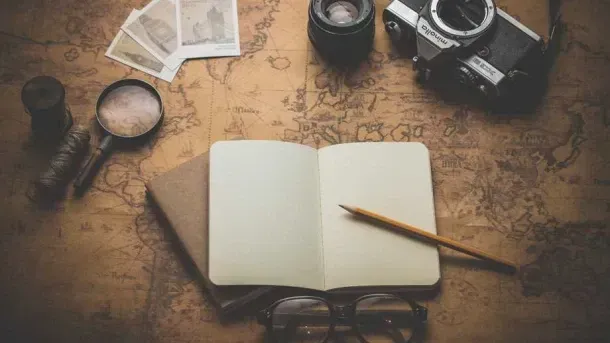 Museum of Unheard Things
is full of objects that surround daily life, some of them attached to extraordinary people or events, while others are simply unheard of. Here, storytelling lives within objects, creating a narrative of the extraordinary emerging from the ordinary.
Matzfabrik
Maltzfabrik is an impressive six story malt factory. The site is an award winning complex of sustainability and creativity which puts on community projects and workshops with an environmental leaning. The main attractions are the energetic reconstruction, LED lighting technology, local biodiversity and particularly the preservation of the bee communities, showing us that industrial ruins can be transformed into environmental sanctuaries.
Address: Maltzfabrik, Bessemerstr. 2-14, Berlin, Germany, +49 030 755124800
Flohmarkt Schoeneberg
Market
Flohmarkt Schoeneberg
For an authentic neighborhood experience, come to Flohmarkt Schoeneberg, and lose yourself among the 70+ stalls. Brimming with second hand treasures and gorgeous vintage fashions, the flea market adjacent to the town hall gathers the alternative spirit the city is so famous for.
Address: Flohmarkt Schöneberg, John-F.-Kennedy-Platz 1, Berlin, Germany, +49 3322 210 868
Swimming Pool Schöneberg
Memorial, Swimming Pool
Swimming Pool Schöneberg
The best way to relax after a full day in the sun, Stadtbad Schöneberg is a municipal indoor swimming pool with natural light and a serene atmosphere. Visitors can swim lengths in the 25 meter pool, but there is also a dedicated area for those wishing to relax and float rather. The outdoor pool has a 53 meter water slide.
Address: Stadtbad Schöneberg "Hans Rosenthal", Hauptstraße 39, Berlin, Germany, +49 030 7809930
Memorial to Homosexual Holocaust Victims
Memorial, Park
Memorial to Homosexual Holocaust Victims
There is no better way to acknowledge the struggles of the gay community in Berlin than to visit the Nollendorfplatz memorial dedicated to all the victims of the homosexual community during the persecutions of World War II. The commemorative plaque (the same pink triangle the Nazi's branded homosexuals with in concentration camps) acts as a visible reminder of the tumultuous history. It also represents the positive journey Berlin has made towards accepting the LGBTQ community.
Address: Memorial to Homosexual Holocaust Victims, Nollendorfplatz, Berlin, Germany
Schöneberger Südgelände Park
Park

A protected biological park, Schöneberger Südgelände is a wonderful example of the cleansing power of Mother Nature. Given the chance, she has reclaimed this WWII oil rail yard and it is now a protected haven for dozens of species of plant-life, animals and birds.
Cosima Cinema
Cinema, Movie Theater

Cosima Cinema is one of the oldest cinemas in Berlin, showing an impressive collection of carefully selected artistic movies and documentaries. The post-WW2 Art-Deco cinema has a particular late 1950s atmosphere. With space for 250 film-lovers, this cinema is a must in terms of design, art and film.
Tempelhofer Feld
Tempelhofer Feld is one of the oldest airports in Germany and opened operations in 1923. While in 2008 it ended the service, it left behind an extraordinary history ranging from military and concentration camps to airport usage. Transformed and re-conceptualized, the former airport is now a community project dedicated to leisure activities, shared gardens, and community engagement in a space of over 300 hectares.
Volcanic Iceland Epic Trip
meet our Local Insider
Hanna
HOW LONG HAVE YOU BEEN A GUIDE?
2 years.
WHAT DO YOU LOVE ABOUT YOUR JOB?
It's the personal contact, the personal experiences. I love meeting people from all over the world... I really like getting to know everyone and feeling like I'm traveling with a group of friends.
WHAT DESTINATION IS ON YOUR TRAVEL BUCKET-LIST?
I have so many places on my list, but I would really lobe to go to Africa. I consider myself an "adventure girl" and Africa feels like the ULTIMATE adventure!
Every CULTURE TRIP Small-group adventure is led by a Local Insider just like Hanna.

KEEN TO EXPLORE THE WORLD?
Connect with like-minded people on our premium trips curated by local insiders and with care for the world
Since you are here, we would like to share our vision for the future of travel - and the direction Culture Trip is moving in.
Culture Trip launched in 2011 with a simple yet passionate mission: to inspire people to go beyond their boundaries and experience what makes a place, its people and its culture special and meaningful — and this is still in our DNA today. We are proud that, for more than a decade, millions like you have trusted our award-winning recommendations by people who deeply understand what makes certain places and communities so special.
Increasingly we believe the world needs more meaningful, real-life connections between curious travellers keen to explore the world in a more responsible way. That is why we have intensively curated a collection of premium small-group trips as an invitation to meet and connect with new, like-minded people for once-in-a-lifetime experiences in three categories: Culture Trips, Rail Trips and Private Trips. Our Trips are suitable for both solo travelers, couples and friends who want to explore the world together.
Culture Trips are deeply immersive 5 to 16 days itineraries, that combine authentic local experiences, exciting activities and 4-5* accommodation to look forward to at the end of each day. Our Rail Trips are our most planet-friendly itineraries that invite you to take the scenic route, relax whilst getting under the skin of a destination. Our Private Trips are fully tailored itineraries, curated by our Travel Experts specifically for you, your friends or your family.
We know that many of you worry about the environmental impact of travel and are looking for ways of expanding horizons in ways that do minimal harm - and may even bring benefits. We are committed to go as far as possible in curating our trips with care for the planet. That is why all of our trips are flightless in destination, fully carbon offset - and we have ambitious plans to be net zero in the very near future.