The Best Restaurants in Neukölln, Berlin

Neukölln is best known for its beautiful green parks and rapid gentrification, and was romanticised in David Bowie's song of the same name. But scratch beneath the surface and you will find a wide variety of excellent culinary offerings.


Neukölln is home to one of the highest percentages of immigrants in Berlin, and has the energy of a bustling city. Overflowing with interesting places to hang out, it's developed into a popular place for students, creatives and young professionals. A favourite in the Neukölln neighbourhood of Berlin is Alaska Bar: a vegan tapas restaurant that exemplifies the unique international offerings one can find in the area. Culture Trip speaks to the co-owner of Alaska Bar, Estefania Medina Muñoz, who shares her favourite places to wine and dine in Neukölln.
Destinations Unlocked:
Let our travel expert Stefano help you find your perfect Culture trip
Looking for an expert's perspective?
Uncover my top 3 recommended places from each continent on the map.
CentralAmerica
1. Guatemala
An express adventure for those with limited time off. Prepare yourself incredible experiences. You will hike a volcano, visit mayan temples and witness a ceremony and take in beautiful colonial Antigua.
CentralAmerica
2. Belize
A quick trip not too far away for those seeking a relaxing mini break. You will have plenty of free time to relax but also some awesome activities to experience the rainforest and the caribbean sea.
CentralAmerica
3. Mexico
An exciting mini trip exploring the lesser known colonial towns of central Mexico. This is hte perfect trip for someone with limited time off and still wants to turn on explorer mode and do something different.
SouthAmerica
1. Ecuador
A remarkable 8 days adventure through the Andes and the Amazon rainforest. The best choice for adventure seekers wishing to visit the 2 most iconic areas of South America, in only 1 week and no flights.
SouthAmerica
2. Peru
An alternative itinerary to classic Peru, from Cusco to Arequipa. This itinerary is great combination of highlights Cusco and Machu Picchu with the lesser known Arequipa and Colca Canyon.
Europe
1. Italy
The ultimate Italian experience from the vibrant streets of Naples to the breathtaking sceneries of the Amalfi Coast followed by Matera and down to Puglia with its golden beaches, intense flavours and fascinating destinations.
Europe
2. Scotland
Embark on this great adventure starting from London all the way to Scotland with a true Scottish experience made of breathtaking sceneries, whisky tasting and ..lots of fun! Ideal for train lovers and explorers.
Europe
3. Portugal
A wonderful train journey around Portugal, from the romantic city of Porto to the Douro Valley, to the beautiful Aveiro all the way to Lisbon and Sintra. The perfect trip to train, culinary and culture lovers.
Asia
1. South Korea
Discover incredible temples, mountains and modern cities on this 10 day adventure. This trip is perfect for those seeking immersion in the cuisine, culture and natural wonders of South Korea.
Asia
2. Thailand
From Bankgok to Angkor Wat to Ho Chi Minh City and everything in between - adventure through the heart of South-East Asia. Taste the delights, see history brought to life and unwind on a Mekong River cruise.
Asia
3. Sri Lanka
A fantastic adventure that showcases Sri Lanka's fantastic landscapes, wildlife and flavours. With 3 epic rail journeys, 3 UNESCO heritage sites and time to relax, this trip has loads to offer at a great price
Africa
1. Morocco
An epic journey across Morocco: from Casablanca to Marrakech, through the blue city of Chefchaouen to the wonders of the desert and deep to the High Atlas Mountains - this trip has it all! Ideal for true explorers!
Africa
2. Egypt
From Cairo to Aswan, this trip brings the land of the pharaohs to life. You'll visit the Pyramids, Valley of the Kings and Luxor Temple and cruise down the Nile in style. This is the perfect way to explore Egypt.
Asia Farmhouse
Restaurant, Vietnamese
Guests will find southern-style Vietnamese cuisine at this efficiently run restaurant in the centre of Berlin's Neukölln neighbourhood. The restaurant's most recommended dish is roasted beef accompanied by sweet potato, ginger, spring onion and rice, and drizzled with satay sauce. There are vegan options too, including vegan summer rolls and vegetarian wraps, and as Medina Muñoz says, "the Buddha's Joy is top notch". The portions of tofu and assortment of roasted vegetables in Medina Muñoz's favourite dish are generous, and are accompanied by excellent herbs and sauces.
Azzam
Restaurant, Vegetarian, Middle Eastern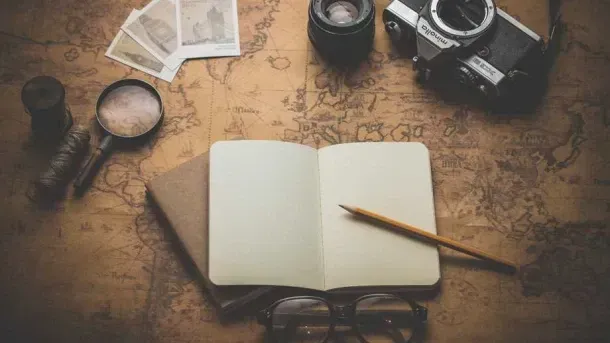 The enticing smell of sizzling meat and halloumi hits you before you enter Azzam, which is always filled with regulars. Fancy falafel, charcoal-scarred kebabs or wine leaves? Then consider treating yourself to their meat or vegetarian plates, which are ideal for two or three people. Medina Muñoz often eats at Azzam for what she describes as their "colourful salads and plenty of hummus." But it is their creamy musabaha that steals the spotlight – it's essentially deconstructed hummus made from tahini, lemon juice, olive oil, cumin, garlic and, of course, chickpeas.
Alaska Bar
Bar, Restaurant, Tapas, Spanish, Vegan

It feels like the secret is out on Alaska Bar, where tasty food at affordable prices attracts a hip crowd. Alaska Bar's menu includes well-loved Spanish classics such as patatas bravas and melt-in-the-mouth croquettes as well as international cuisine, all of which have been created in plant-based versions. Co-owner Medina Muñoz says of her restaurant: "Most people come for the vegan salmon with cashew cream cheese but I only have eyes for my vegan kimchi". Depending on which night you go, they also host concerts, film screenings and animal rights charity events.
Eins44
Restaurant, European, German, French, Dessert, Vegetarian
Since it opened in 2014, Eins44 has ascended to the heights of
Berlin's fine-dining
food scene with delicately prepared plates inspired by German and French cuisine. The restaurant is located in the courtyard of the Otto-Reichel-Höfe, which previously housed a former distillery for the production of liqueurs. The sleek industrial environs have been preserved with rustic lights, aged tile mirrors that cover the high-ceilinged dining rooms, and cast iron table frames. This restaurant, which describes itself as fine dining "without being pretentious", has two seasonal menus comprising of six courses, and has options for both vegetarians and meat eaters.
Hallmann & Klee
Cafe, German, Coffee
When Sara Hallmann realised the small German village of Rixdorf in Neukölln was bereft of a healthy everyday breakfast and lunch spot, she opened the restaurant Hallman & Klee. Hallmann grew up working on her uncle's farm in southern Germany, which is apparent in her seasonal kitchen that balances modern German breakfast and lunch plates such as bread, spreads and eggs with organic ingredients. And it is their three-course dinner menu where the gastronomic creativity of Hallman & Klee really has the chance to shine. Their tantalising French-style steamed mussels and steak tartare are prepared with a master's touch and are a permanent feature on their menu. Just be prepared to wait in line, or make a reservation in advance.
Kuschlowski
Restaurant, Russian, Vegan
The distinctly warm and unfussy nature of Kuschlowski is apparent the moment you walk in, with its crackling fireplace and mismatched furniture. In fact, the vegan Russian restaurant is hard to miss when taking a stroll down Weserstraße, Neukölln's energetic street of vintage boutiques and hipster bars. Come for traditional Russian dishes like the pelmeni – handmade dumplings stuffed with a mouth-watering filling of sticky rice, mushrooms, onions and green lentils. Stay for the impressive selection of Russia's national beverage choice, vodka.
GORDON
Restaurant, Middle Eastern

Founders of GORDON, Nir and Doron, opened this modern Middle Eastern restaurant in the charming streets of Neukölln. Having met in a Tel Aviv music school, what started as a café and record store soon transformed into a restaurant serving reasonably priced authentic Israeli dishes. Join their vibrant weekend brunch buffet for an all-you-can-eat experience that includes hummus, baba ganoush and salads made from the freshest ingredients, created daily in their kitchen. But the main draw is their shakshuka: expect a delicious sizzling plate of poached eggs in a tomato sauce with bell peppers and onions.
La Bolognina
Bistro, Italian
Which food guide list would be complete without the mention of an Italian restaurant? Especially when it comes to the home-made pasta and Italian sauces of La Bolognina, the best Italian restaurant in Neukölln. Start with the burrata cheese on a small platter of cherry tomatoes, zucchini and green leaves, then venture into one of the home-made pastas, such as the maltagliati (a pasta from Emilia-Romagna) with mussels for mains. Finally, end your night with a glass from their top-notch selection of white and red wines.
Mae Charoen Thai Imbiss
Restaurant, Thai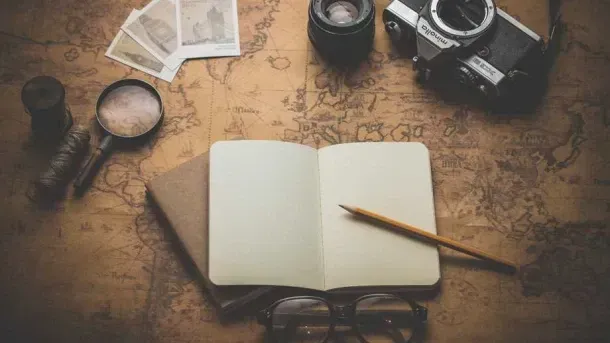 The true flavours of Thai cuisine in Berlin aren't only found in the city's weekend market, Thai Park. Like the best street food restaurants in Bangkok, Mae Charoen is a no-frills, family-run kitchen. And it's also one of Medina Muñoz's favourite places in Neukölln to satisfy her hunger. "We go to Mae Charoen quite often because it's lovely, cheap, tasty and all home-made," she says. You'll see a mix of people from different backgrounds on benches on the footpath, united by their appetites. It all adds to the charm, with classics such as Pad Thai and Tom Yum Kung soup as highlights. With generous portions averaging €5 (£4.20), this reasonably priced hole-in-the-wall restaurant brings the crowds back time and again.
This article is an updated version of a story originally created by Alice Dundon.
Volcanic Iceland Epic Trip
meet our Local Insider
Hanna
HOW LONG HAVE YOU BEEN A GUIDE?
2 years.
WHAT DO YOU LOVE ABOUT YOUR JOB?
It's the personal contact, the personal experiences. I love meeting people from all over the world... I really like getting to know everyone and feeling like I'm traveling with a group of friends.
WHAT DESTINATION IS ON YOUR TRAVEL BUCKET-LIST?
I have so many places on my list, but I would really lobe to go to Africa. I consider myself an "adventure girl" and Africa feels like the ULTIMATE adventure!
Every CULTURE TRIP Small-group adventure is led by a Local Insider just like Hanna.

KEEN TO EXPLORE THE WORLD?
Connect with like-minded people on our premium trips curated by local insiders and with care for the world
Since you are here, we would like to share our vision for the future of travel - and the direction Culture Trip is moving in.
Culture Trip launched in 2011 with a simple yet passionate mission: to inspire people to go beyond their boundaries and experience what makes a place, its people and its culture special and meaningful — and this is still in our DNA today. We are proud that, for more than a decade, millions like you have trusted our award-winning recommendations by people who deeply understand what makes certain places and communities so special.
Increasingly we believe the world needs more meaningful, real-life connections between curious travellers keen to explore the world in a more responsible way. That is why we have intensively curated a collection of premium small-group trips as an invitation to meet and connect with new, like-minded people for once-in-a-lifetime experiences in three categories: Culture Trips, Rail Trips and Private Trips. Our Trips are suitable for both solo travelers, couples and friends who want to explore the world together.
Culture Trips are deeply immersive 5 to 16 days itineraries, that combine authentic local experiences, exciting activities and 4-5* accommodation to look forward to at the end of each day. Our Rail Trips are our most planet-friendly itineraries that invite you to take the scenic route, relax whilst getting under the skin of a destination. Our Private Trips are fully tailored itineraries, curated by our Travel Experts specifically for you, your friends or your family.
We know that many of you worry about the environmental impact of travel and are looking for ways of expanding horizons in ways that do minimal harm - and may even bring benefits. We are committed to go as far as possible in curating our trips with care for the planet. That is why all of our trips are flightless in destination, fully carbon offset - and we have ambitious plans to be net zero in the very near future.