The Essential Guide To Antique Shopping In Paris

A city as old as Paris is always going to be filled with treasures from the past. To help you find the perfect vintage keepsake to take home, or one-of-a-kind design piece to set your apartment apart in the style stakes, we've put together a definitive guide to antique shopping in the French capital. Read on to find out our pick of the city's high-end dealers, quirky secondhand stores, permanent and ephemeral markets, and auction houses.

Traffic circles don't get prettier than the
Place de Furstenberg
in
Saint-Germain-des-Prés
. Just next door to the
Musée national Eugène Delacroix
, which occupies the former home of the
Romantic painter
, you'll find
Yveline Antiquités
. This luxury antique dealer was founded by the eponymous Yveline in 1954 and today is run by her granddaughter, Agathe. A discerning eye is clearly genetic: the gallery has an unrivaled reputation for exquisitely constructed furniture, remarkable artwork, and charming curiosities from down the ages.
Open Monday, 2:30pm to 7:00pm, and Tuesday to Saturday, 11:00am to 7:00pm.
Galerie J. Kugel
Art Gallery
Nicolas and Alexis Kugel are fifth-generation antique dealers, whose family expertise in the domain of clocks and watches stretches beck to
Russia
and the end of the 18th century. Today, the
Galerie J. Kugel
occupies a mansion built by architect Louis Visconti in 1840 for the director of La Monnaie, Jean-Pierre Collot. The eclectic range of superb antiques, from the medieval period up to the 1850s, includes furniture, silver, jewelry, scientific instruments, and Russian art. The gallery also hosts regular special exhibitions, the most recent of which is the largest collection of
Renaissance
automaton clocks ever assembled.
Open Monday to Friday, 10:00am to 1:00pm and from 2:30pm to 6:30pm, and on Saturdays by appointment.Free exhibition open Monday to Saturday, from 10:30am to 7:00pm, until November 5, 2016.
La Tortue Electrique
School, Store

La Tortue Electrique
is a store that mainly trades in vintage trinkets and toys. Rummage through its cabinets and you're likely to unearth wonders like antique chess sets, fabulously creepy marionettes, vintage playing cards, old-school magic trick materials and French games from the 19thcentury, which may seem obscure to foreigners at first but will no doubt occupy many of their future rainy afternoons. The store also carries a range of jewelry.
Open Tuesday to Saturday, 2:00pm to 6:00pm or by appointment.

A favorite of interior designers on the prowl for attention-grabbing pieces,
Zut!
specializes in repurposed industrial furniture and décor: mine carts reborn as coffee tables, cast iron factory workbenches getting a second lease on life as chests, and an amazing selection of lamps to brighten up the edgiest homes. Sourced from antique fairs and collector's markets across France, and dating from the first half of the 20th century, the collection also includes globes, figurines, and plaster casts.
Open Wednesday to Saturday, 11:00am to 1:00pm and 4:00pm to 7:00pm, Sundays mornings, and by appointment.
Le Village Saint-Paul
Market, Building
Le Village Saint-Paul
is an essential part of the fabric of
Le Marais
, and one of the prime reasons why this
neighborhood
draws people back to its winding, historic streets year after year. Renovated in 1979, it is a network of courtyards and passageways between the rue de Rivoli and quai des Céléstins, comprising more than 80 antique stores, design studios, and art galleries as well as a host of cafés and restaurants. There is also a special vintage market on the first weekend of the month throughout the autumn and winter. Though it is worth a nosey on any day of the year, the best time to visit is at the weekend when the majority of the shops are open.
Carré Rive Gauche
Art Gallery, Museum
The
Carré Rive Gauche
is Le Village Saint-Paul's Left Bank equivalent, just a five-minute walk away across the Pont Royal or Pont du Carrousel. Historically, this micro-neighborhood of 17th and 18th-century
hôtel particuliers
, which grew up on the grounds of Marguerite de Navarre's private gardens, was a favorite haunt of
Charles Baudelaire, Alexandre Dumas
, and
Amadeo Modigliani
. The sensational array of antique dealers have over the years supplied the
MET
, the
Musée du Louvre
, and the
Musée d'Orsay
with archeological pieces, furniture, and other works of art. Pay it a visit and rub shoulders with the most esteemed curators and collectors in the world.
Marché aux Puces de Saint-Ouen
Market, Shop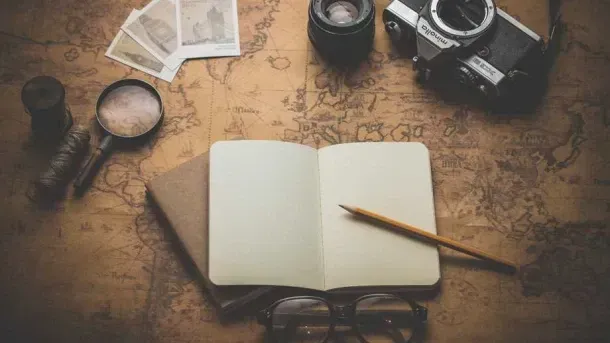 Just outside of Paris, at the northernmost meeting point of the 17th and 18th arrondissements, is the Marché aux Puces de Saint-Ouen. This collection of 14 markets, each with its own distinct character and specialty of era or objects, is actually Paris' most visited attraction, with more than 11 million people making the journey here each year (five million more than the Eiffel Tower). Set aside a day to walk up the rue des Rosiers and in and out of the antique dealers, artisans' workshops, and exhibition spaces along its length. There are also numerous cafés, restaurants, and bars on site to keep your shopping engines fueled.
Open Saturday, 9:00am to 6:00pm, Sunday, 10:00am to 6:00pm, and Monday, 10:00am to 5:00pm.
Les Puces de Vanves
Market

Every weekend of the year, come rain or shine, 380 traders gather along two streets in the
14th arrondissement
to flaunt their wares. The furniture and artworks on offer at
Les Puces de Vanves
date from the 18th century to the 1970s, and include such diverse finds as garden furniture, gramophones, and glassware. There are also plenty of used books and magazines, photographs, and clothing to rifle through. This lively market attracts bargain hunters of all varieties, and it's not unusual to spot a few celebrities having a poke around its stalls.
Open Saturday and Sunday, 7:00am to 2:00pm.
The
Puces d'Aligre
is another Paris street market. Its 40 resident traders are out every day of the week except Mondays and offer a massive range of products from extravagant, gold-framed paintings to used children's toys. Streets all over the city are transformed into similar markets for short periods of time throughout the year. To see which ephemeral markets are going on when you're in town and looking for a bargain, check out the full listings
here
.
Open Tuesday to Sunday, 8:00am to 2:00pm.
Drouot
is one of the oldest public auction houses in the world, opened on June 1, 1852. This Paris institution brings together 74 auction houses in 16 antique halls, all under one roof. In total, more than 2,000 dedicated professionals call this place the office and are on hand to advise you in your purchasing. Over 500,000 pieces are auctioned each year and daily visitor numbers regularly exceed 5,000. Sales usually begin at 2:00pm, and you can check out the website to see if there's one on before you visit.
Open Monday to Friday, 11:00am to 6:00pm, the first Saturday of every month, and certain exceptional weekends.
Volcanic Iceland Epic Trip
meet our Local Insider
Hanna
HOW LONG HAVE YOU BEEN A GUIDE?
2 years.
WHAT DO YOU LOVE ABOUT YOUR JOB?
It's the personal contact, the personal experiences. I love meeting people from all over the world... I really like getting to know everyone and feeling like I'm traveling with a group of friends.
WHAT DESTINATION IS ON YOUR TRAVEL BUCKET-LIST?
I have so many places on my list, but I would really lobe to go to Africa. I consider myself an "adventure girl" and Africa feels like the ULTIMATE adventure!
Every CULTURE TRIP Small-group adventure is led by a Local Insider just like Hanna.

KEEN TO EXPLORE THE WORLD?
Connect with like-minded people on our premium trips curated by local insiders and with care for the world
Since you are here, we would like to share our vision for the future of travel - and the direction Culture Trip is moving in.
Culture Trip launched in 2011 with a simple yet passionate mission: to inspire people to go beyond their boundaries and experience what makes a place, its people and its culture special and meaningful — and this is still in our DNA today. We are proud that, for more than a decade, millions like you have trusted our award-winning recommendations by people who deeply understand what makes certain places and communities so special.
Increasingly we believe the world needs more meaningful, real-life connections between curious travellers keen to explore the world in a more responsible way. That is why we have intensively curated a collection of premium small-group trips as an invitation to meet and connect with new, like-minded people for once-in-a-lifetime experiences in three categories: Culture Trips, Rail Trips and Private Trips. Our Trips are suitable for both solo travelers, couples and friends who want to explore the world together.
Culture Trips are deeply immersive 5 to 16 days itineraries, that combine authentic local experiences, exciting activities and 4-5* accommodation to look forward to at the end of each day. Our Rail Trips are our most planet-friendly itineraries that invite you to take the scenic route, relax whilst getting under the skin of a destination. Our Private Trips are fully tailored itineraries, curated by our Travel Experts specifically for you, your friends or your family.
We know that many of you worry about the environmental impact of travel and are looking for ways of expanding horizons in ways that do minimal harm - and may even bring benefits. We are committed to go as far as possible in curating our trips with care for the planet. That is why all of our trips are flightless in destination, fully carbon offset - and we have ambitious plans to be net zero in the very near future.