9 Artists' Homes and Studios You Can Visit in Paris

That many of art history's biggest names lived, studied and worked in Paris is no secret. What's less well known is that you needn't fight the crowds at the Louvre, Musée d'Orsay or Centre Pompidou to enjoy their work and learn more about their lives. Instead, you can head straight to the site of their greatest artistic achievements: their homes and studios.

Undoubtedly the most famous of the converted ateliers in central Paris, the
Musée Rodin
is filled with the works of the most preeminent sculptor of the 19th and early 20th centuries, including
Le Penseur
and
Le Baiser
. From 1908, Rodin rented several rooms on the ground floor of the Hôtel Biron, a spectacular mansion in the exclusive
Faubourg Saint-Germain
, in which he stored and created his sculptures. Shortly thereafter, he began petitioning the government to convert it into a museum of his work and his wish was granted a year before his death in 1917.
Musée Bourdelle
Museum, Art Gallery

A long-time admirer and part-time assistant of Rodin, Émile-Antoine Bourdelle moved into his home and studio on the Impasse du Maine (a street that would later be renamed in his honor) in 1885. Like his mentor, Bourdelle made plans towards the end of his life to turn his workplace into a dedicated museum. However, this wasn't realized until 1949, a full two decades after the artist's death. Today, the
Musée Bourdelle
contains more than 500 of his works in marble, plaster and bronze, as well as his personal art collection which includes paintings by Eugène Delacroix and Pierre Puvis de Chavannes.

Eugène Delacroix
, the leader of the French Romantic school of painters, moved into his last apartment and studio on the elegant
Place de Furstenberg
on December 28, 1857. While the majority of Delacroix's most famous paintings hang in the Louvre, such as
Lady Liberty Leading the People
(which, incidentally, relates to the 1830 Revolution and not that which began in
1789
as many mistakenly believe), the
Musée Delacroix
contains pieces from every stage of his career, making it the ideal place to get an insight into his life and his impact on the Impressionists whose style he so influenced.
Musée Gustave Moreau
Museum

One of history's finest art school dropouts,
Gustave Moreau
was inspired by the vibrant colors and dramatic figuration of Delacroix's work and created an astonishing oeuvre of over 8,000 paintings of his own. (He also later became a professor at the École des Beaux-Arts where he taught Matisse.) Three years before his death, he created the
Musée Gustave Moreau
out of his three-story apartment, though parts of his living quarters have been preserved to this day. Included in the displays are drawings, paintings, watercolors and sculptures, demonstrating his progression from Biblical, mythological and literary references to Symbolist painting.

Located just a stone's throw from the beautiful
Jardin du Luxembourg
, the
Musée Zadkine
is an urban oasis in its own right, a 20th-century home and studio with its own lush courtyard secreted behind nondescript Parisian apartment buildings. Primarily known as a Modernist sculptor, the Russian expat artist also produced drawings, gouaches, photographs and tapestries during his lengthy career and each of these elements are contained in the museum's collection. Contemporary artists are also regularly exhibited in its sun-filled galleries.
Atelier Brancusi
Art Gallery

The
Atelier Brancusi
is as much a work of art as the early Modernist masterpieces it produced. Its former owner, the Romanian sculptor, painter and photographer Constantin Brâncuși, was convinced that the composition of his studio could be seen and felt in the art that was created there, which made his bequeathing of it to the French government in 1957 all the more special. Remarkable, too, is the fact that it was entirely deconstructed at its original location in Montparnasse and transplanted to its new home next to the Centre Pompidou, where it opened to the public in 1997.
Musée de la Vie Romantique
Museum

The Musée de la Vie Romantique, which is tucked down a cobbled alleyway in the bustling 9th arrondissement, is housed in the former home of the Dutch painter Ary Scheffer. The museum's displays are split between his work, the writings and artefacts of novelist and memoirist George Sand (real name Amantine-Lucile-Aurore Dupin), and the visions and ideals of the Romantic movement. Everyone from Delacroix and Chopin to Liszt and Dickens spent a Friday evening or two being entertained in this house and it's a must-visit for anyone interested in Paris' enduring appeal for creative minds.
Musée de Montmartre
Museum

Housed in the Maison Bel Air, the oldest residence on the hill of Montmartre, Paris' rural suburb turned bohemian heartland of the Belle Époque, the
Musée de Montmartre
was a home and studio to many of the age's greatest artists. The foremost of these was Auguste Renoir, who painted
Le Bal du Moulin de la Galette
while staying here in 1876. Other former residents, whose works the recently renovated museum now presents, are the outrageously talented if somewhat dysfunctional family of Suzanne Valadon, André Utter and Maurice Utrillo. You'll also find original drawings of the neighborhood's bars and cabarets by Henri de Toulouse-Lautrec.
Maison et Jardin de Claude Monet, Giverny
Bridge, Museum, Park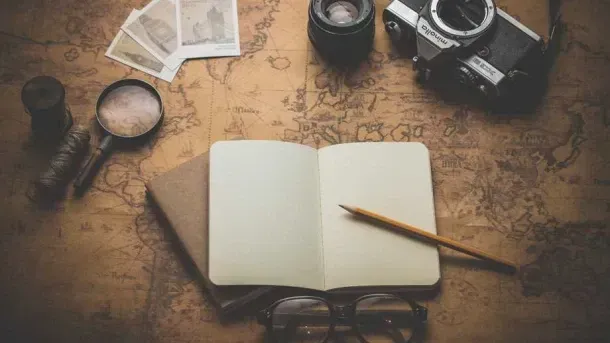 Claude Monet lived, gardened and painted at his
gorgeous country home in Giverny
from 1883 until his death in 1926. Today, the property is looked after by the
Fondation Claude Monet
and attracts more than half a million visitors every year, making it the second most visited attraction in Normandy after the
Mont Saint-Michel
and the second most popular day trip from Paris after the
Palace of Versailles
. While it's definitely worth the hour-long journey from the capital, you can expect crowds of tourists during the summer in the otherwise heavenly water gardens, immortalized in Monet's final work,
Les Nymphéas
.
Volcanic Iceland Epic Trip
meet our Local Insider
Hanna
HOW LONG HAVE YOU BEEN A GUIDE?
2 years.
WHAT DO YOU LOVE ABOUT YOUR JOB?
It's the personal contact, the personal experiences. I love meeting people from all over the world... I really like getting to know everyone and feeling like I'm traveling with a group of friends.
WHAT DESTINATION IS ON YOUR TRAVEL BUCKET-LIST?
I have so many places on my list, but I would really lobe to go to Africa. I consider myself an "adventure girl" and Africa feels like the ULTIMATE adventure!
Every CULTURE TRIP Small-group adventure is led by a Local Insider just like Hanna.

KEEN TO EXPLORE THE WORLD?
Connect with like-minded people on our premium trips curated by local insiders and with care for the world
Since you are here, we would like to share our vision for the future of travel - and the direction Culture Trip is moving in.
Culture Trip launched in 2011 with a simple yet passionate mission: to inspire people to go beyond their boundaries and experience what makes a place, its people and its culture special and meaningful — and this is still in our DNA today. We are proud that, for more than a decade, millions like you have trusted our award-winning recommendations by people who deeply understand what makes certain places and communities so special.
Increasingly we believe the world needs more meaningful, real-life connections between curious travellers keen to explore the world in a more responsible way. That is why we have intensively curated a collection of premium small-group trips as an invitation to meet and connect with new, like-minded people for once-in-a-lifetime experiences in three categories: Culture Trips, Rail Trips and Private Trips. Our Trips are suitable for both solo travelers, couples and friends who want to explore the world together.
Culture Trips are deeply immersive 5 to 16 days itineraries, that combine authentic local experiences, exciting activities and 4-5* accommodation to look forward to at the end of each day. Our Rail Trips are our most planet-friendly itineraries that invite you to take the scenic route, relax whilst getting under the skin of a destination. Our Private Trips are fully tailored itineraries, curated by our Travel Experts specifically for you, your friends or your family.
We know that many of you worry about the environmental impact of travel and are looking for ways of expanding horizons in ways that do minimal harm - and may even bring benefits. We are committed to go as far as possible in curating our trips with care for the planet. That is why all of our trips are flightless in destination, fully carbon offset - and we have ambitious plans to be net zero in the very near future.