The 10 Best Bars In Montpellier, France

Montpellier is one of the liveliest cities in the South of France, with endless activities, great cafés, stunning hotels and some very snazzy restaurants. The huge number of students that live in the city mean that its nightlife keeps itself fresh and relevant, giving Montpellier one of the best night scenes in the South. We have profiled ten of the city's best bars, so read on and enjoy.
The Shakespeare
Pub, French, Cocktails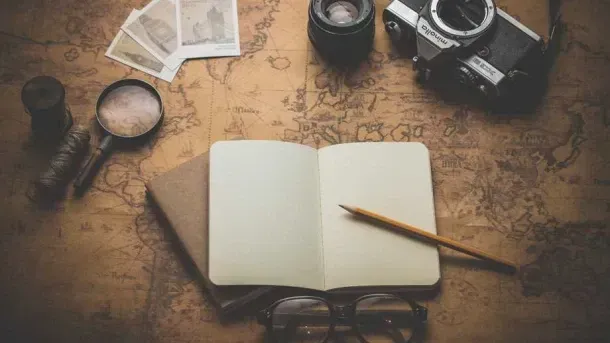 The Shakespeare
is a great pub in the center of Montpellier. After a long, exhausting day of sightseeing around the old town, this pub provides the perfect place in which to drink some beer and recover. There is a fantastic selection of beer and bottled ales served by very friendly waiters. Visitors can come here, sit down, enjoy their drink and listen to the pub's great music whilst chatting with friends.
Fitzpatrick's Irish Pub
Bar, Pub, Pub Grub, French
Fitzpatrick's
is also a fabulous option for those on the lookout for tasty beer in a fun environment. The Guinness here is great, although not exactly cheap (which seems to be the case throughout France), and they also serve some pretty decent wines and even coffee for those who are not big fans of beer. Both locals and exchange students flock to this bar when they want to leave their worries aside and enjoy a great night out.
Rebuffy Pub
Bar, Pub, Pub Grub, French

This cute locale
doesn't only serve beer and other alcoholic beverages, it is also a great place to go to during the day for a refreshing tea or energizing cup of coffee. The beautiful outdoor terrace is perfect for enjoying this coastal city's fresh air and sunny days, whether it be at night with a glass of wine or in the morning with a cappuccino. There is a slight vintage feel which adds a special element, what with its interesting music selection and quirky décor, making this bar well worth a visit.
Los Parigos
Bar, Pub Grub, French
Los Parigos
is a tapas bar located in Montpellier's beautiful old town. It is a unique establishment with fantastic decor; upon entering visitors will feel they are in some sort of chic wine cellar or cave, with stone walls decorated with sparkly fairy lights, quirky pictures and potted plants here and there. Not only are the drinks great here, but their tantalizing tapas dishes are an excellent option for a fashionable evening meal in this international city. After having satisfied their hunger, visitors can stay and enjoy the great atmosphere at the bar whilst enjoying a few drinks.
La Chistera
Bar, Pub, Pub Grub, French

La Chistera is another great bar in Montpellier and is one of the liveliest locales in the city. The owner, François TrinhDuc, a very well-loved local who play rugby, manages this bar with aplomb. The vast selection of beers, both French and international, is one of the best in the city. Here travellers can enjoy fresh drinks surrounded by bright lights and rustic walls, which give the establishment a unique air.
Chez Boris
Bar, Pub, Restaurant, French
More of a wine-bar than a pub,
Chez Boris
is managed by Boris Leclercq, and it has quickly become a staple in Montpellier's nightlife scene. The laid-back atmosphere makes for a perfect location for a chilled night out with close friends and family. Spanish ham, Aubrac beef and some excellent wines are only a small part of the menu at this great establishment. The owner lets people write their opinions of the bar on the ceiling; a superb touch.
Rockstore
Known as the go-to place for both locals and the many exchange students that frequent Montpellier's famous universities, Rockstore always has a great event on. Whether it is a night out for Erasmus students, a themed party or happy hour, there is always a fun crowd wanting to have a good time and dance the night away. It is also one of the best bars for live music, with artists coming in quite often to perform.
Address: 20 Rue de Verdun, Montpellier, France, +33 4 67 06 80 00
In Vino Veritas
Bar, Wine Bar, Restaurant, French
In Vino Veritas
is of course a wine bar, but it also serves some great dishes. Wines start at three euros per glass, which is a very modest price considering the quality, and range from 15 to 30 euros per bottle, with a curated selection of reds, whites, rosé and more. The red and black color scheme makes the glasses of wine stand out even more at this chic bar, which is decorated with some great artwork, making it a fun and different place to go to for a night out.

La Fabrik
is a go-to bar for Montpellier's young and chic crowds, with an industrial hip feel to it. The beams on the ceilings contrast with the low, romantic lighting and wooden accents. The decoration has been carefully designed to make it quirky and fun and their drinks are to-die-for, it has everything that is needed for a great night out.
Barberousse
Bar, Pub Grub, French
Barberousse
has locations all over France, but the one in Montpellier is especially worth a visit. Of course there is a slight pirate theme going on inside; and even if that isn't your scene you should give it a try, the rum cocktails are well worth it. Upturned barrels and lanterns are scattered around the interior, creating a fun setting and giving the bar a distinctively different feel.
Volcanic Iceland Epic Trip
meet our Local Insider
Hanna
HOW LONG HAVE YOU BEEN A GUIDE?
2 years.
WHAT DO YOU LOVE ABOUT YOUR JOB?
It's the personal contact, the personal experiences. I love meeting people from all over the world... I really like getting to know everyone and feeling like I'm traveling with a group of friends.
WHAT DESTINATION IS ON YOUR TRAVEL BUCKET-LIST?
I have so many places on my list, but I would really lobe to go to Africa. I consider myself an "adventure girl" and Africa feels like the ULTIMATE adventure!
Every CULTURE TRIP Small-group adventure is led by a Local Insider just like Hanna.

KEEN TO EXPLORE THE WORLD?
Connect with like-minded people on our premium trips curated by local insiders and with care for the world
Since you are here, we would like to share our vision for the future of travel - and the direction Culture Trip is moving in.
Culture Trip launched in 2011 with a simple yet passionate mission: to inspire people to go beyond their boundaries and experience what makes a place, its people and its culture special and meaningful — and this is still in our DNA today. We are proud that, for more than a decade, millions like you have trusted our award-winning recommendations by people who deeply understand what makes certain places and communities so special.
Increasingly we believe the world needs more meaningful, real-life connections between curious travellers keen to explore the world in a more responsible way. That is why we have intensively curated a collection of premium small-group trips as an invitation to meet and connect with new, like-minded people for once-in-a-lifetime experiences in three categories: Culture Trips, Rail Trips and Private Trips. Our Trips are suitable for both solo travelers, couples and friends who want to explore the world together.
Culture Trips are deeply immersive 5 to 16 days itineraries, that combine authentic local experiences, exciting activities and 4-5* accommodation to look forward to at the end of each day. Our Rail Trips are our most planet-friendly itineraries that invite you to take the scenic route, relax whilst getting under the skin of a destination. Our Private Trips are fully tailored itineraries, curated by our Travel Experts specifically for you, your friends or your family.
We know that many of you worry about the environmental impact of travel and are looking for ways of expanding horizons in ways that do minimal harm - and may even bring benefits. We are committed to go as far as possible in curating our trips with care for the planet. That is why all of our trips are flightless in destination, fully carbon offset - and we have ambitious plans to be net zero in the very near future.