Films In France: The 10 Best Cinemas In Paris

If you're a movie buff, then you'll discover cinemas in the French capital that will not disappoint. Whether you want to marvel at the wonders of avant-garde filmmakers, or simply find a cosy cinema-house in which to enjoy a Hollywood blockbuster, there's a great choice of places to go. Some of the cinemas are even on river barges! Here is our list of 10 of the best.

Everyone knows that the river Seine is the real essence of Paris, the lifeblood of the city of love. So why stick to dry land when you can head to the cinema on its beautiful water? Le Péniche Cinéma, located in the 19th arrondissement of Paris, is a truly unique experience. It's definitely the city's hidden gem when it comes to cinema. As well as screening arthouse films, this boat also holds workshops in film-making. As if that wasn't enough, there are also DJ nights, dance events, cocktail parties, art exhibitions, and mouth-watering food served during the day.
The Anako barge, in the 19th arrondissement of Paris, is moored near the lively quai de Seine. The barge is bustling with fun during its summer festival, l'Eté du Canal, when the boat is transformed into an entertainment hub on the waterfront. As well as sport, and cultural activities such as concerts, dances, water-based leisure activities, street-art, and parties, the open-air cinema draws the crowds to the water's edge. The cinema screenings are less frequent than at La Péniche Cinéma, but there's a more bohemian vibe here. Whichever time of year you decide to visit, you're in for a unique experience – every month, a region in the world is put in the spotlight with a changing programme of events to suit the theme.

The Gaumont Alésia cinema, in the 14th arrondissement of Paris, offers an exquisite selection of films. The programme's focus is on the latest releases, unlike the other venues offering more artsy selections, as the abundance of movie posters plastered across its huge façade show. But it's not just Hollywood films with French subtitles on offer, as there's great value placed on screening the best of contemporary French cinema, and rightly so! Completed in 2016, the Gaumont Cinema, Alesia is a spacious venue with 3,600 square metres of entertainment for eager film-fans, who liven up the place both day and night.

Le Balzac is one of the coolest movie theatres in Paris, well-loved for its independent arthouse films as well as its gorgeous Art Deco main auditorium. With a history going back to 1935, the venue has changed its values quite drastically since it opened. Inaugurated with a screening of King Vidor's The Wedding Night, the Balzac at first specialised in major Hollywood productions. But then once the Second World War was over and keen to inspire nationalistic pride, the venue began to celebrate French cinema. They helped emerging talent, such as René Clément and Jacques Tati, gain popularity before focusing on international arthouse production. Balzac's director, Jean-Jacques Schpoliansky, captured the ambiance of Le Balzac perfectly when he compared it to 'a literary salon, where people can discuss and imagine changes in society'.
Le Brady
Cinema, Movie Theater, Theater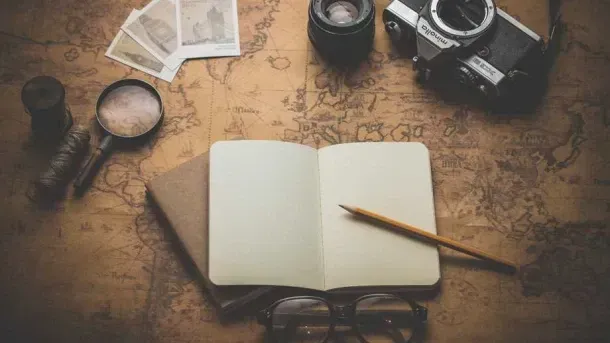 Le Brady cinema and theatre is tiny and packed full of charm owing to the fact that there are only 39 seats. What's special about this venue is that it is said to have been French film director François Truffaut's favourite cinema. This film legend was one of the founders of French New Wave, whose uses of location shooting and amateur actors were unconventional in the context of 1950s French cinema, and which helped revolutionise the movie scene. The cinema has clung onto its mid-century charm, lending it an authentic vibe. It feels like you're travelling back in time when you watch a favourite cult movie here. There are also new arthouse discoveries on offer too, sometimes shown in their original language and other times, with French subtitles.
La Belleviloise
Music Venue
La Bellevilloise is the hidden gem of the 20th arrondissement, tucked away in the trendy northeast. It's a fabulous arts and cultural centre with brilliant arthouse film screenings, which you can follow up with an eclectic music programme most nights. The venue itself is steeped in culture too, as it was the site of Paris's first workers' cooperative, remaining an important cultural landmark since 1877. The best time to attend one of the film screenings is in summer, as the venue has a huge terrace above its two-storey structure, where you can soak up the sun's rays while sipping a cocktail before or after the screening. Often, you can also listen to some of the
best jazz musicians the city
has to offer, too.
Le Grand Rex
Cinema, Theater, Concert Hall

This cinema is one of biggest in Europe, boasting 2,800 seats and a 252 square metre screen, making it the largest in Paris. Not only is it spacious, but it is also one of the most stunning cinemas in the city. The gold-dappled furniture is decorated in a style reminiscent of the Golden Age of Hollywood, which is fitting for the blockbusters that are on show. The films are mostly dubbed over in French, however, which means they can be difficult to follow if you're not a fluent speaker. The venue also puts on concerts, comedy nights, and other cultural events, too.
La Cinémathèque Française
Building, Cinema, Library, Museum

La Cinémathèque Française is not just a place to watch films, with regular screenings of the avant-garde and old classics, it's also a museum with special temporary and permanent exhibitions. You can marvel at everything from 17th-century optical boxes and magic lanterns, to relics of Lumière cinematography and legendary costumes worn by Hollywood greats. The likes of Vivien Leigh, Greta Garbo, Elizabeth Taylor and Louise Brooks, to name just a few. Some of the most obscure relics on show, in between the original posters and studio scenery, are cult objects including the female robot from the film Metropolis, directedby Fritz Lang and the head of Mrs Bates in Psycho, directed by Alfred Hitchcock. There's also an impressive library that's free to enter with your museum or cinema ticket. It turns the cinema experience into a whole day fiasco of fun and learning, rather than being just a brief evening visit.
La Géode is an incredible mirror-finished dome that's home to an IMAX cinema in Parc de la Villette, the 19th arrondissement of Paris. Using the latest cutting-edge technology, it's like walking straight into a movie thanks to the 1,000 square metres of hemispherical screen and IMAX projector. What this means is that it's able to produce an image nine times larger than that of an ordinary 35mm projector, exceeding the maximum field of vision to plunge you into the action for real. Holding a capacity of 400 seats, the movies are dubbed in French, but this shouldn't matter given the incredible voyage of discovery awaiting your senses.
Volcanic Iceland Epic Trip
meet our Local Insider
Hanna
HOW LONG HAVE YOU BEEN A GUIDE?
2 years.
WHAT DO YOU LOVE ABOUT YOUR JOB?
It's the personal contact, the personal experiences. I love meeting people from all over the world... I really like getting to know everyone and feeling like I'm traveling with a group of friends.
WHAT DESTINATION IS ON YOUR TRAVEL BUCKET-LIST?
I have so many places on my list, but I would really lobe to go to Africa. I consider myself an "adventure girl" and Africa feels like the ULTIMATE adventure!
Every CULTURE TRIP Small-group adventure is led by a Local Insider just like Hanna.

KEEN TO EXPLORE THE WORLD?
Connect with like-minded people on our premium trips curated by local insiders and with care for the world
Since you are here, we would like to share our vision for the future of travel - and the direction Culture Trip is moving in.
Culture Trip launched in 2011 with a simple yet passionate mission: to inspire people to go beyond their boundaries and experience what makes a place, its people and its culture special and meaningful — and this is still in our DNA today. We are proud that, for more than a decade, millions like you have trusted our award-winning recommendations by people who deeply understand what makes certain places and communities so special.
Increasingly we believe the world needs more meaningful, real-life connections between curious travellers keen to explore the world in a more responsible way. That is why we have intensively curated a collection of premium small-group trips as an invitation to meet and connect with new, like-minded people for once-in-a-lifetime experiences in three categories: Culture Trips, Rail Trips and Private Trips. Our Trips are suitable for both solo travelers, couples and friends who want to explore the world together.
Culture Trips are deeply immersive 5 to 16 days itineraries, that combine authentic local experiences, exciting activities and 4-5* accommodation to look forward to at the end of each day. Our Rail Trips are our most planet-friendly itineraries that invite you to take the scenic route, relax whilst getting under the skin of a destination. Our Private Trips are fully tailored itineraries, curated by our Travel Experts specifically for you, your friends or your family.
We know that many of you worry about the environmental impact of travel and are looking for ways of expanding horizons in ways that do minimal harm - and may even bring benefits. We are committed to go as far as possible in curating our trips with care for the planet. That is why all of our trips are flightless in destination, fully carbon offset - and we have ambitious plans to be net zero in the very near future.