Top 10 Restaurants On The Caribbean Island Of Puerto Rico

Puerto Rico has been part of US Territory since the Spanish-American War and you'll find outstanding cuisine in the capital San Juan, including local delicacies such as the Pina Colada, which was invented here. Here are our top 10 restaurants for a taste of this Caribbean city.
Augusto's Cuisine
Restaurant, French
For classical European fine dining and flair, Augusto's Cuisine is the place to eat out in San Juan. The award-winning restaurant, with its strong
French
influence, is popular with the city's elite. The walls are decorated with local art works in the formal, old-fashioned dining room, giving it a spirited, contemporary ambience. Patrons can begin with a cocktail such as James Bond's vesper martini, or chat with the sommelier to help in the choice of a bottle from the 300 or more varieties on the wine list. Try the cream-based soup of the day, rack of lamb with aromatic herbs and fresh garlic, the lobster risotto, or the medallions of veal prepared with foie gras and Madeira sauce.
Marmalade Restaurant & Wine Bar
Bar, Restaurant, Wine Bar, Wine
Marmalade
chef Peter Schintler sources his food from small producers and local farmers who share earth friendly, organic and sustainable philosophies. The menu ranges from raw and vegan to fragrant and complex, 'with layers of crafted and explosive flavours in between.' The seasonal, 15-course group tasting menu, for example, is a 'playful and creative' combination of tapas-style meals. Dessert consists of a tasting of four different dishes from versatile chef Schintler's imagination. With a menu inspired by cuisines from the Far East, Mediterranean,
Middle East
, Southern Europe, and Latin America, and a tastefully ecclectic interior, Marmalade has the art of dining down.
The Garden
The Garden, a family owned restaurant is a vegetarian-friendly restaurant and wine garden that serves freshly caught fish and seafood and grass fed, farm-raised meats and chicken with no additives or artificial ingredients. The exclusive wine list features organic and traditional selections from North and South America, Australia and Europe. Try the Angus churrasco served with the house chimichurri, with a lavender whiskey sour. End your meal with ginger-vanilla crème brûlée or the carrot cake with a scoop of vanilla ice cream. Fridays and Saturdays chill out with live music, samba or jazz or dj's after 8 pm.
Destinations Unlocked:
Let our travel expert Stefano help you find your perfect Culture trip
Looking for an expert's perspective?
Uncover my top 3 recommended places from each continent on the map.
CentralAmerica
1. Guatemala
An express adventure for those with limited time off. Prepare yourself incredible experiences. You will hike a volcano, visit mayan temples and witness a ceremony and take in beautiful colonial Antigua.
CentralAmerica
2. Belize
A quick trip not too far away for those seeking a relaxing mini break. You will have plenty of free time to relax but also some awesome activities to experience the rainforest and the caribbean sea.
CentralAmerica
3. Mexico
An exciting mini trip exploring the lesser known colonial towns of central Mexico. This is hte perfect trip for someone with limited time off and still wants to turn on explorer mode and do something different.
SouthAmerica
1. Ecuador
A remarkable 8 days adventure through the Andes and the Amazon rainforest. The best choice for adventure seekers wishing to visit the 2 most iconic areas of South America, in only 1 week and no flights.
SouthAmerica
2. Peru
An alternative itinerary to classic Peru, from Cusco to Arequipa. This itinerary is great combination of highlights Cusco and Machu Picchu with the lesser known Arequipa and Colca Canyon.
Europe
1. Italy
The ultimate Italian experience from the vibrant streets of Naples to the breathtaking sceneries of the Amalfi Coast followed by Matera and down to Puglia with its golden beaches, intense flavours and fascinating destinations.
Europe
2. Scotland
Embark on this great adventure starting from London all the way to Scotland with a true Scottish experience made of breathtaking sceneries, whisky tasting and ..lots of fun! Ideal for train lovers and explorers.
Europe
3. Portugal
A wonderful train journey around Portugal, from the romantic city of Porto to the Douro Valley, to the beautiful Aveiro all the way to Lisbon and Sintra. The perfect trip to train, culinary and culture lovers.
Asia
1. South Korea
Discover incredible temples, mountains and modern cities on this 10 day adventure. This trip is perfect for those seeking immersion in the cuisine, culture and natural wonders of South Korea.
Asia
2. Thailand
From Bankgok to Angkor Wat to Ho Chi Minh City and everything in between - adventure through the heart of South-East Asia. Taste the delights, see history brought to life and unwind on a Mekong River cruise.
Asia
3. Sri Lanka
A fantastic adventure that showcases Sri Lanka's fantastic landscapes, wildlife and flavours. With 3 epic rail journeys, 3 UNESCO heritage sites and time to relax, this trip has loads to offer at a great price
Africa
1. Morocco
An epic journey across Morocco: from Casablanca to Marrakech, through the blue city of Chefchaouen to the wonders of the desert and deep to the High Atlas Mountains - this trip has it all! Ideal for true explorers!
Africa
2. Egypt
From Cairo to Aswan, this trip brings the land of the pharaohs to life. You'll visit the Pyramids, Valley of the Kings and Luxor Temple and cruise down the Nile in style. This is the perfect way to explore Egypt.
The Garden, 2413 Laurel Street, Punta Las Marías, San Juan, Puerto Rico+1 787 963-0087
1919 Restaurant
For elegance, romance and fine dining, 1919, housed in the historic Condado Vanderbilt Hotel in San Juan, is top of the list. The vibrant restaurant is run by people who are passionate about the locavore, or locally sourced, movement, so they aim to provide the freshest local ingredients for their farm as well as sport an ocean-to-table focus. Award-winning Puerto Rican born chef Juan Jose Cuevas has spent many years honing his culinary craft alongside many world renowned chefs, and his menu is full of eclectic and sophisticated dishes. These include coconut arepa with zucchini soup, fresh scallop crudo with frozen, grated radish, and braised veal cheeks over an apio polenta.
St Germain Bistro & Cafe
Bistro, Cafe, Market, Restaurant, American, Soup, Wine, Beer, Cocktails, Fast Food
St Germain Bistro & Cafe
is purposely positioned off the beaten track in the residential area of old San Juan and stands on a quiet cobbled street corner. The French-style bistro relies solely on word of mouth advertising and customer recommendations and the menu is made up of 'slow foods' with fresh ingredients, some bought daily from the farmer's market, all prepared the moment they are ordered. Try the agua fresca, slightly sweet fruit water, for a quick reviver and perhaps choose the mushroom and brie soup, spinach and mango salad with dijon vinaigrette, or grouper and shrimp ceviche. Delights such as the just-baked cakes await, so make room. The wildly popular Sunday brunch is not to be missed, or drop in later in the evening for crepes and wine.
Cafe Cola'o
Coffee Shop, Cafe, Caribbean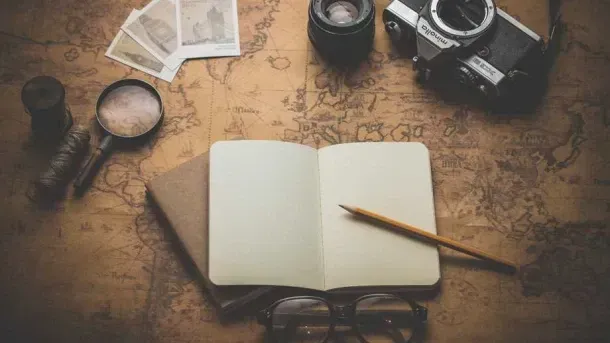 Tiny Café Cola'o on the pier in old San Juan, was the first specialty coffee shop in the area and set the trend for the beautiful Caribbean island's many coffee outlets. Staff at Café Cola'o serve an excellent cup, and offer customers a choice of a selection of the finest beans.The Puerto Rican countryside-themed shop also serves juices, pastries and other items. Order a beautiful latte or cappuccino with leaf design and throw in a delicious turkey and manchego sandwich panini pressed, a chocolate chip cookie or a tasty powdered sugar covered flaky pastry with warm guava jam inside.
Parrot Club
Restaurant, South American, Caribbean

Parrot Club
pioneered the drive to modernise local cuisine, and 15 years later the restaurant is still at its peak. The colourful, tropical interiors, the colonial architecture with its huge archways and high ceilings, the art and design, make it a vibrant place. Patrons can look into the open kitchen, or sit out in the palm-filled courtyard for dinner under the stars.The chef borrows from
Spanish
and Puerto Rican cuisines and combines Taíno and African inspirations. Parrot Club's seared tuna is San Juan's best, and the Creole-style flank steak is delicious. Wash down with the frozen blend of Bacardi limon, fresh orange and passion fruit.
Bagua Restaurant
Restaurant, Caribbean, Puerto Rican

Hip little
Bagua Resturant
in Ocean Park, Condado serve eclectic, artisan fare. The staff is friendly, helpful and love to make everyone feel warm and welcome. The ambience is funky and unassuming, and the restaurant is seen as a local favourite rather than a tourist restaurant. Bagua offers a variety of choices from Puerto Rican, Mexican, Mediterranean and Italian cuisine. The tacoviche starter, a ceviche from a white fish called dajao inside a taco shell made from plantain, is a must; the thicker taco shell provides a nice counterpoint to the sharp taste of the fish. For entree try the pan fried grouper with green salad, onions, peppers and mashed malanga, a root vegetable not quite as sweet as parsnip. The Marley jerk chicken, Jefferies Bay salad and the grilled octopus are also highly recommended.
Don Ruiz - Roastery, Museum & Cafe
Cafe, Coffee Shop, Coffee, Tea , Fast Food, Vegetarian
Café Don Ruiz
, one of the newest artisan coffee shops to open in Old San Juan, has a cozy vibe, friendly employees and walls hung with works of art. The furniture varies from antique to modern, with the chairs having been used on the family farm for generations and the décor has a modern and open feel, with outdoor seating overlooking the courtyard of Cuartel Ballajá. The coffee shop houses a small museum showcasing coffee-growing and related antiques. Coffee is a family tradition and has been since 1900 when Don Ruiz began to cultivate the richest and best tasting coffee possible. His legacy remains, with the family taking great pride in its product, inviting visitors to smell and taste it. There are also sandwiches, crepes, pastries and more, including cigars and specialty drinks for visitors to enjoy a relaxing moment in the historical building inside Ballaja. Try a Don Ruiz coconut mocha latte. Delicioso.
Café Mam
For something completely different, try a little spot inside the post office parking lot beside Kasalta's, in San Juan, at the welcoming community centre and cafe of Mujeres Ayudando Madres, or 'Women Helping Mothers', Café Mam. The cafe offers tasty and affordable cuisine to support healthy families and pregnant women. The children can run and play while parents recharge with freshly made juices, coconut milkshakes, and hearty vegetarian and vegan dishes such as a lentil burger topped with mango sauce, avocado and papaya, or a tofu and hummus wrap. The customers are mostly locals and the staff are friendly, the service wonderful. There is also a natural food store offering a buffet spread on Friday, and daily specials include smoothies and juices.
Café Mam, 1958 Calle Mcleary, Unit 1903, San Juan, Puerto Rico +1 787 945 5000
Volcanic Iceland Epic Trip
meet our Local Insider
Hanna
HOW LONG HAVE YOU BEEN A GUIDE?
2 years.
WHAT DO YOU LOVE ABOUT YOUR JOB?
It's the personal contact, the personal experiences. I love meeting people from all over the world... I really like getting to know everyone and feeling like I'm traveling with a group of friends.
WHAT DESTINATION IS ON YOUR TRAVEL BUCKET-LIST?
I have so many places on my list, but I would really lobe to go to Africa. I consider myself an "adventure girl" and Africa feels like the ULTIMATE adventure!
Every CULTURE TRIP Small-group adventure is led by a Local Insider just like Hanna.

KEEN TO EXPLORE THE WORLD?
Connect with like-minded people on our premium trips curated by local insiders and with care for the world
Since you are here, we would like to share our vision for the future of travel - and the direction Culture Trip is moving in.
Culture Trip launched in 2011 with a simple yet passionate mission: to inspire people to go beyond their boundaries and experience what makes a place, its people and its culture special and meaningful — and this is still in our DNA today. We are proud that, for more than a decade, millions like you have trusted our award-winning recommendations by people who deeply understand what makes certain places and communities so special.
Increasingly we believe the world needs more meaningful, real-life connections between curious travellers keen to explore the world in a more responsible way. That is why we have intensively curated a collection of premium small-group trips as an invitation to meet and connect with new, like-minded people for once-in-a-lifetime experiences in three categories: Culture Trips, Rail Trips and Private Trips. Our Trips are suitable for both solo travelers, couples and friends who want to explore the world together.
Culture Trips are deeply immersive 5 to 16 days itineraries, that combine authentic local experiences, exciting activities and 4-5* accommodation to look forward to at the end of each day. Our Rail Trips are our most planet-friendly itineraries that invite you to take the scenic route, relax whilst getting under the skin of a destination. Our Private Trips are fully tailored itineraries, curated by our Travel Experts specifically for you, your friends or your family.
We know that many of you worry about the environmental impact of travel and are looking for ways of expanding horizons in ways that do minimal harm - and may even bring benefits. We are committed to go as far as possible in curating our trips with care for the planet. That is why all of our trips are flightless in destination, fully carbon offset - and we have ambitious plans to be net zero in the very near future.