7 Places in Taiwan That Are Hard to Get to But Well Worth the Effort

Taiwan is an island full of wonderful religious sites and impressive natural beauty. And while there are many scenic areas that are easily accessed by car or even train, there are some that require a bit of effort to get to. Here are seven such locations where you'll need to pull on your hiking boots to enjoy the local scenery.
Jiaming Lake
Natural Feature

This is the second highest mountain lake in Taiwan and at 3,520 meters (10,663 ft.) above sea level, getting there is no mean feat. This is definitely not an option for first-time
hikers
, as it's a trek that will take a couple of days from start to finish.Nevertheless, the scenery is incredible. The lake just seems so out of place and almost man-made in appearance, but of course, it's natural. Locals once told legends of a meteor strike that created the lake, but it was more likely thanks to glacial movement that we have this amazing place.
Shuiyang Forest
Forest, Natural Feature

Shuiyang Forest is an area where the landscape changed due to the tragic 921 earthquake that rocked the island in 1999. Here, the forest has taken on an eerie appearance that is particularly spooky during the early morning.It's a trek from a nearby scenic area, and hikers like to camp there by the side of the lake, as the hike takes four hours. It rarely gets busy, though, and you're likely to have the place to yourself.

The second 'ghost' forest in the list, Wangyou Forest was also created by the devastating effects of the 921 earthquake, and it's every bit as eerie here as it is in Shuiyang.This one is a little easier to get to, though, as it's off the main road to Xitou Forest Recreation Area. It's a forty-minute hike up to a local restaurant, where you can enjoy some lunch before exploring the forest.
Li Song Wild Hot Spring
Swimming Pool

This wild hot spring is located deep in the mountains of Taidong, and it takes quite a bit of trekking to get there. You'll climb steep paths, cross a river, and clamber over rocks on your way to to the spring, but it certainly is worth it.One of the last unspoiled natural
hot springs
in the region, this place checks all the boxes for the term 'hidden gem'. You'll need a local guide to make sure you don't stray from the path, but again, it's worth the expense to relax in those thermal waters.
Sandiaoling Waterfalls
Bridge, Hiking Trail

Just an hour by train from Taipei lies the Sandiaoling hiking trail, which boasts some incredible waterfalls that are mostly ignored by tourists and locals alike. The trail is easy enough (in good weather), and there are pathways and wooden steps for some of the steeper parts of the trail. There's even a cool rope bridge to cross along the way.What makes this trail so special though is that at the Motian Waterfall, you can climb in the cave behind the waterfall, although you should take care – the rocks can be very slippery. It's a spectacular view and experience, and it's really quite surprising that it's not a more popular place.

As Taiwan's highest mountain, climbing to the top is something of a bucket list item for many Taiwanese people, and so getting a permit to make the ascent can be a little difficult. The
national park
itself is, of course, stunning, but you really want to make that climb to the top.Just before you reach the summit, you stop for the night, and then it's up before dawn for the final climb. If you make it in time, you'll get to witness an awesome sunrise above the clouds.
Xueshan
Forest, Park, Natural Feature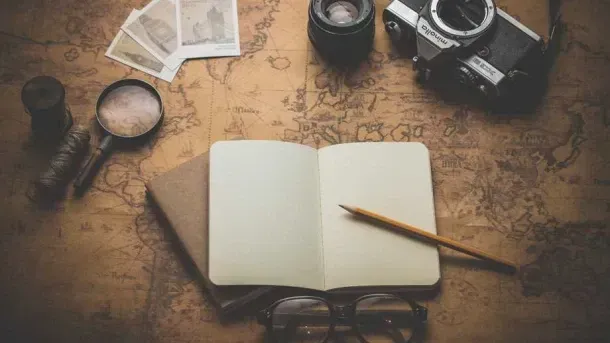 Snow and Taiwan are two words that don't often go together, but there are some places on the island where you can find some of the white stuff. Of course, the best place is the aptly named Snow Mountain, which during the colder months is something akin to a winter wonderland.This would be a trip for experienced hikers only and to get a permit, you must prove that you have some snow hiking experience. It's well worth the effort, though, as the views are simply breathtaking. If you can't manage the winter hike, then the main peak (Taiwan's second highest peak) is also a great and relatively easy summer climb.
Volcanic Iceland Epic Trip
meet our Local Insider
Hanna
HOW LONG HAVE YOU BEEN A GUIDE?
2 years.
WHAT DO YOU LOVE ABOUT YOUR JOB?
It's the personal contact, the personal experiences. I love meeting people from all over the world... I really like getting to know everyone and feeling like I'm traveling with a group of friends.
WHAT DESTINATION IS ON YOUR TRAVEL BUCKET-LIST?
I have so many places on my list, but I would really lobe to go to Africa. I consider myself an "adventure girl" and Africa feels like the ULTIMATE adventure!
Every CULTURE TRIP Small-group adventure is led by a Local Insider just like Hanna.

KEEN TO EXPLORE THE WORLD?
Connect with like-minded people on our premium trips curated by local insiders and with care for the world
Since you are here, we would like to share our vision for the future of travel - and the direction Culture Trip is moving in.
Culture Trip launched in 2011 with a simple yet passionate mission: to inspire people to go beyond their boundaries and experience what makes a place, its people and its culture special and meaningful — and this is still in our DNA today. We are proud that, for more than a decade, millions like you have trusted our award-winning recommendations by people who deeply understand what makes certain places and communities so special.
Increasingly we believe the world needs more meaningful, real-life connections between curious travellers keen to explore the world in a more responsible way. That is why we have intensively curated a collection of premium small-group trips as an invitation to meet and connect with new, like-minded people for once-in-a-lifetime experiences in three categories: Culture Trips, Rail Trips and Private Trips. Our Trips are suitable for both solo travelers, couples and friends who want to explore the world together.
Culture Trips are deeply immersive 5 to 16 days itineraries, that combine authentic local experiences, exciting activities and 4-5* accommodation to look forward to at the end of each day. Our Rail Trips are our most planet-friendly itineraries that invite you to take the scenic route, relax whilst getting under the skin of a destination. Our Private Trips are fully tailored itineraries, curated by our Travel Experts specifically for you, your friends or your family.
We know that many of you worry about the environmental impact of travel and are looking for ways of expanding horizons in ways that do minimal harm - and may even bring benefits. We are committed to go as far as possible in curating our trips with care for the planet. That is why all of our trips are flightless in destination, fully carbon offset - and we have ambitious plans to be net zero in the very near future.