10 Top Co-Working Spaces in Johannesburg

Whether you're working on a presentation or planning an intense brainstorming session with your team, a creative space is key. Johannesburg boasts some of the most comfortable co-working spaces, from "coffices" to well-designed office spaces, so there's something for every type of job.
Working from home is becoming more and more popular, but in order for your career to flourish, you'll need routine and an inspiring space to work in. Luckily, The City of Gold has some amazing spots to settle in, pull out your laptop, and get to work.
Destinations Unlocked:
Let our travel expert Stefano help you find your perfect Culture trip
Looking for an expert's perspective?
Uncover my top 3 recommended places from each continent on the map.
CentralAmerica
1. Guatemala
An express adventure for those with limited time off. Prepare yourself incredible experiences. You will hike a volcano, visit mayan temples and witness a ceremony and take in beautiful colonial Antigua.
CentralAmerica
2. Belize
A quick trip not too far away for those seeking a relaxing mini break. You will have plenty of free time to relax but also some awesome activities to experience the rainforest and the caribbean sea.
CentralAmerica
3. Mexico
An exciting mini trip exploring the lesser known colonial towns of central Mexico. This is hte perfect trip for someone with limited time off and still wants to turn on explorer mode and do something different.
SouthAmerica
1. Ecuador
A remarkable 8 days adventure through the Andes and the Amazon rainforest. The best choice for adventure seekers wishing to visit the 2 most iconic areas of South America, in only 1 week and no flights.
SouthAmerica
2. Peru
An alternative itinerary to classic Peru, from Cusco to Arequipa. This itinerary is great combination of highlights Cusco and Machu Picchu with the lesser known Arequipa and Colca Canyon.
Europe
1. Italy
The ultimate Italian experience from the vibrant streets of Naples to the breathtaking sceneries of the Amalfi Coast followed by Matera and down to Puglia with its golden beaches, intense flavours and fascinating destinations.
Europe
2. Scotland
Embark on this great adventure starting from London all the way to Scotland with a true Scottish experience made of breathtaking sceneries, whisky tasting and ..lots of fun! Ideal for train lovers and explorers.
Europe
3. Portugal
A wonderful train journey around Portugal, from the romantic city of Porto to the Douro Valley, to the beautiful Aveiro all the way to Lisbon and Sintra. The perfect trip to train, culinary and culture lovers.
Asia
1. South Korea
Discover incredible temples, mountains and modern cities on this 10 day adventure. This trip is perfect for those seeking immersion in the cuisine, culture and natural wonders of South Korea.
Asia
2. Thailand
From Bankgok to Angkor Wat to Ho Chi Minh City and everything in between - adventure through the heart of South-East Asia. Taste the delights, see history brought to life and unwind on a Mekong River cruise.
Asia
3. Sri Lanka
A fantastic adventure that showcases Sri Lanka's fantastic landscapes, wildlife and flavours. With 3 epic rail journeys, 3 UNESCO heritage sites and time to relax, this trip has loads to offer at a great price
Africa
1. Morocco
An epic journey across Morocco: from Casablanca to Marrakech, through the blue city of Chefchaouen to the wonders of the desert and deep to the High Atlas Mountains - this trip has it all! Ideal for true explorers!
Africa
2. Egypt
From Cairo to Aswan, this trip brings the land of the pharaohs to life. You'll visit the Pyramids, Valley of the Kings and Luxor Temple and cruise down the Nile in style. This is the perfect way to explore Egypt.
The Whippet, Linden
Bakery, Bistro, Cafe, Restaurant, Healthy, South African, Contemporary

The Whippet in Linden is a favorite among locals, mainly due to their impressive bistro-style breakfast and lunch menus. The atmosphere is always lively and perfect for getting together with co-workers and exchanging ideas. The long communal tables are great for large groups while the benches against the wall often host individuals glued to their laptop screens. Bonus? Free WiFi.
Motherland Coffee Co., Dunkeld
Cafe, Coffee Shop, Tea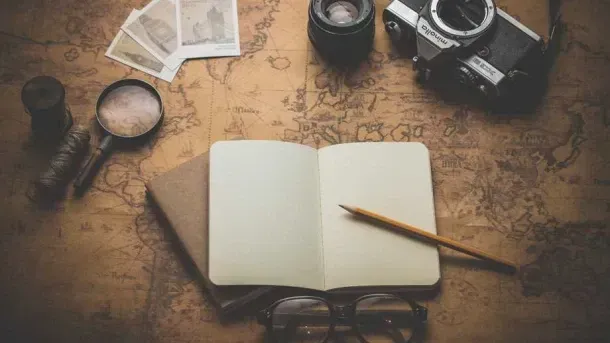 Motherland Coffee Co.
has three venues in Johannesburg: Dunkeld, Parktown North, and Rosebank. They serve delicious salads, sandwiches, and other treats—the ideal out-of-office workspace. It can fill up fast, especially around breakfast and lunch time, so make sure to get there early to get the best seat.
Exclusive Books, Hyde Park
Bakery, Bistro, Cafe, Restaurant, Coffee Shop, South African, Contemporary, Dessert, Tapas

What's more inspiring than being surrounded by thousands of books stacked floor to ceiling? Exclusive Books in Hyde Park is a step above the other branches, as it's beautifully decorated, boasts a coffee and tea bar, and loads of work desks (all placed in front of the bestsellers bookcase). Their on-site eatery, Social Kitchen and Bar, has a panoramic view over the city, and a fireplace keeps it toasty in colder months. Here you can grab a bite to eat and sip on tasty drinks all while getting your best work done.
Doubleshot Coffee & Tea, Braamfontein
Cafe, Tea Room, Coffee Shop, South African

Doubleshot Coffee & Tea in Braamfontein is a small batch coffee roastery that also specializes in freshly brewed craft iced tea, tea lattes, and delicious pastries. As far as coffee shops go, the city has plenty to choose from, but when in Braamfontein, this is definitely one of the favorites. Pull up a chair near the window and soak in all that this vibey neighborhood has to offer for the ultimate creative inspiration.

JoziHub is situated in the 44 Stanley center and is a co-creative space ideal for sharing ideas and collaborating with like-minded entrepreneurs. It is, however, so much more than just a co-working space. Members gain access to a whole network of trendsetters, as well as the option to attend inspiring events and workshops. Ad hoc workspace costs R50 (£3) a day and are payable on arrival, so head over, check it out and get to work.

OPEN is a creative environment right in the heart of Johannesburg's bustling Maboneng precinct. The beautifully designed co-working space comes complete with a café, 120 desks, meeting areas, and team workspaces, and for those who like a bit of privacy, there are fully-furnished office spaces available. OPEN is available for day users or dedicated spaces can be booked. Their branch in Sandton is just as great and well-worth a visit.
Perch Co-Working Office Space, Rosebank
Store

Perch is all about helping you to successfully grow. They provide a comfortable workspace on a flexible or short-term basis and are perfect for startups, freelancers, entrepreneurs, and independent professionals. Situated in Rosebank, only a five-minute walk from the Gautrain station, this is as convenient as it gets. Pop out during your lunch break to one of the many restaurants or coffee shops in the area.
SLOW in the City, Sandton
Store

This modern space in Johannesburg's business hub has an edgy interior complete with a bistro serving gourmet meals. Whether you're in need of an informal or formal meeting space, this is the place to go. It's conveniently close to some of the largest companies in the city as well as the Sandton Gautrain station and the Gautrain Radisson Blu hotel.
The J&B Hive, Braamfontein
Store

The J&B Hive, a flourishing community of entrepreneurs and creatives, equips individuals and teams with all they need to get to work. Consisting of a Creative Hub, where you can work, socialize, and host events, as well as an Accelerator Programme, where you'll get to learn all about the best ways to support your business, this is the place to go to get those creative juices flowing. The venue is also open for external events and the J&B Hive Bar and Café is a great meeting place.
Service Station, Melville
Cafe, Coffee Shop, Restaurant, Contemporary, South African

Another great "coffice," perfect for when you're starting to feel a bit isolated, the quaint café in Johannesburg's leafy suburb of Melville has been going strong since 1999 and it's no wonder why: the food is fresh, the coffee strong, and the service friendly. Grab a seat near the window, connect to the free WiFi, and you'll soon feel newly inspired.
Volcanic Iceland Epic Trip
meet our Local Insider
Hanna
HOW LONG HAVE YOU BEEN A GUIDE?
2 years.
WHAT DO YOU LOVE ABOUT YOUR JOB?
It's the personal contact, the personal experiences. I love meeting people from all over the world... I really like getting to know everyone and feeling like I'm traveling with a group of friends.
WHAT DESTINATION IS ON YOUR TRAVEL BUCKET-LIST?
I have so many places on my list, but I would really lobe to go to Africa. I consider myself an "adventure girl" and Africa feels like the ULTIMATE adventure!
Every CULTURE TRIP Small-group adventure is led by a Local Insider just like Hanna.

KEEN TO EXPLORE THE WORLD?
Connect with like-minded people on our premium trips curated by local insiders and with care for the world
Since you are here, we would like to share our vision for the future of travel - and the direction Culture Trip is moving in.
Culture Trip launched in 2011 with a simple yet passionate mission: to inspire people to go beyond their boundaries and experience what makes a place, its people and its culture special and meaningful — and this is still in our DNA today. We are proud that, for more than a decade, millions like you have trusted our award-winning recommendations by people who deeply understand what makes certain places and communities so special.
Increasingly we believe the world needs more meaningful, real-life connections between curious travellers keen to explore the world in a more responsible way. That is why we have intensively curated a collection of premium small-group trips as an invitation to meet and connect with new, like-minded people for once-in-a-lifetime experiences in three categories: Culture Trips, Rail Trips and Private Trips. Our Trips are suitable for both solo travelers, couples and friends who want to explore the world together.
Culture Trips are deeply immersive 5 to 16 days itineraries, that combine authentic local experiences, exciting activities and 4-5* accommodation to look forward to at the end of each day. Our Rail Trips are our most planet-friendly itineraries that invite you to take the scenic route, relax whilst getting under the skin of a destination. Our Private Trips are fully tailored itineraries, curated by our Travel Experts specifically for you, your friends or your family.
We know that many of you worry about the environmental impact of travel and are looking for ways of expanding horizons in ways that do minimal harm - and may even bring benefits. We are committed to go as far as possible in curating our trips with care for the planet. That is why all of our trips are flightless in destination, fully carbon offset - and we have ambitious plans to be net zero in the very near future.