São Paulo's Iconic Sandwiches Will Make Your Mouth Water
São Paulo has an incredibly rich culture when it comes to food. This city the size of a medium-sized country is made up of countless communities from different ethnic backgrounds who have introduced their own traditional foods. While all sorts of different world foods can be found here, it is in the city's iconic and delicious sandwiches, the most democratic of foods, that you can best get a sense of the history of this marvelous metropolis.
Sanduíche de Mortadela, Mercado Municipal
Market, Bar, Brazilian, Vegetarian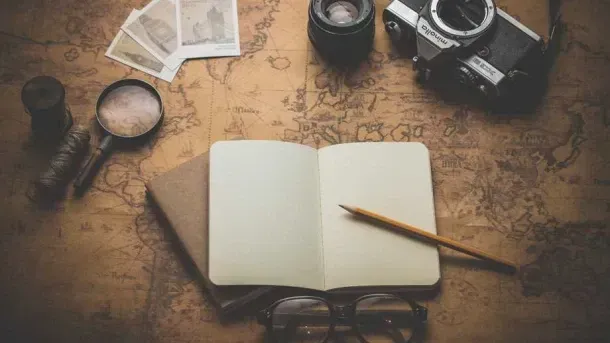 The most famous of São Paulo's sandwiches, and ever-present in city guidebooks, is the massive mortadella sandwich from the Mercado Municipal, or Mercadão as it is commonly known. While it is often referred to as a bologna sandwich, the meat is in fact a bit different, being prepared with more spices and seasonings, particularly black pepper.

The "snack" (finishing a whole one by yourself is quite the challenge) consists of slices of Ceratti mortadella (made only in São Paulo), melted cheese, tomato and lettuce, served on the Portuguese-style rolls which are ubiquitous in Brazil and bafflingly called pão francês, or French bread. While the ingredients aren't particularly impressive on their own, the mortadella sandwich at the Mercadão is famous for its size. Approximately 10 oz of sandwich meat goes into each one, making it quite filling indeed.

The story goes that the mega-sandwich dates back to the 1930s, when the market's stalls would sell regular – if a bit stingy – sandwiches for a price which the locals thought was unreasonable. One day, one particularly irate customer complained so much about the sandwich that the chef filled one roll with an obscene amount of mortadella, just to keep him quiet. Onlookers were impressed and asked for the same, eventually leading the sandwich to become a Mercadão specialty.
Sanduíche de Pernil, Estadão
Cafe, Bar, Brazilian, South American, Beer, Wine, Cocktails, Pub Grub, Coffee, Tea
While the mortadella sandwich at the Mercadão is definitely more famous outside of São Paulo, most Paulistanos will contest that the true emblem of the city's sandwich culture is the pernil sandwich at the Estadão diner. Located in the old center, Estadão is busy 24 hours a day, seven days a week, with 90% of the clientele drooling over the rows of slow-roasted pork shoulder (pernil) on display at the counter.

Pernil sandwiches are a Brazilian classic, but no-one does them like Estadão, serving slices of moist pork with spoons of delicious roasted vegetables, on pão francês. You can have them as is, but they are also served with different types of melted cheese, which really makes the whole thing come together. Go for the pernil com provolone, add a little of the restaurant's homemade chili sauce and let the succulent pork mingle with the sharp provolone cheese, preparing yourself for the most Paulistano sandwich imaginable.
Bauru, Ponto Chic
Diner, Sandwich Shop, Brazilian
During the 1920s and 30s, the Ponto Chic diner on Largo do Paissandu was one of the coolest spots in São Paulo, frequented by writers, intellectuals and artists during the boom of Brazilian modernism. From then on, Ponto Chic became synonymous with the Bauru sandwich, which was named after its creator, Casemiro Pinto Neto, who was from the city of Bauru in the interior of São Paulo state. The sandwich takes a pão francês and fills it with slices of rosbife (a Brazilian sandwich meat made from beef and encased in pork fat), topped with sliced tomatoes, pickled cucumbers and a gooey, delicious blend of four melted cheeses.
X-Bacon Salada, Hambúrguer do Seu Oswaldo
Grocery Store, Brazilian
Hambúrguer do Seu Oswaldo
is one of São Paulo's best and most traditional burger joints. The charming diner serves no-frills burgers, with few variations on the menu and only accepting cash. The
X-Bacon Salada
is simply a bacon cheeseburger with lettuce and their signature fresh, homemade tomato sauce (using "X" as a prefix stand for cheese in Brazil) and is the most popular order at Seu Oswaldo, a São Paulo institution.
Beirute, Frevo
Snack Bar, Fast Food
Since the mid-20th century, São Paulo has had a strong influence from Middle Eastern immigrants, particularly those from Lebanon and Syria. This Levantine presence also made a huge impact on the city's food and drink culture, with several Middle Eastern dishes becoming mainstays of São Paulo's menus, albeit with a Brazilian twist. One of these adaptations also happens to be one of the city's most iconic sandwiches, the Beirute.
Named after the Lebanese capital
Beirut
, the sandwich was created by Beiruti immigrant Fares Sader in 1951 as a homage to his homeland. The original recipe saw sliced
rosbife
, tomato and melted cheese topped with za'atar inside a Lebanese-style flatbread (which Brazilians refer to as
pão sírio
, or Syrian bread). The sandwich was later popularized by São Paulo diner Frevo, which began incorporating variations to the traditional beirute, adding ingredients such as ham, mayonnaise and fried eggs.
Arais, Carlinhos Restaurante
Restaurant, Brazilian
The Arais is another São Paulo sandwich created by an immigrant and is an even better example of the blend of backgrounds which makes up the food culture of this city. In his restaurant to the north of the city center, Armenian immigrant Missak Yaroussalian (nicknamed Carlinhos as Paulistanos could not pronounce his name) set about devising a new snack, attempting to adapt a beef sfiha, the open faced Syrian pies which were already popular in São Paulo at the time.

He spread his spiced beef mixture onto an open pitta bread before closing the whole thing and pressing on a warm grill. The sandwich took off instantly and soon gained several variations, with the diners' favorite being the beef and mozzarella variety.
Buraco Quente, Bar da Dona Onça
Bar, Restaurant, Brazilian, Beer, South American

The buraco quente (literally, "hot hole") is Brazil's version of a classic sandwich technique which involves hollowing out a bread roll and packing it full of fillings. As the name "buraco quente" refers only to the method of preparation, all sorts of fillings and breads can be used and legitimately called a buraco quente. Traditionally though, the preferred filling is a mixture of ground meats, vegetables and herbs, like the version sold at the city's classic Bar da Dona Onça, which includes ground beef, chopped boiled eggs, olives and chili.
Cachorro Quente
Lusophones among you may realise that "cachorro quente" in Portuguese literally translates as hot dog. Because, well, that's what it is. However, in São Paulo, a hot dog is a completely different beast and is the preferred late-night snack of many a clubber walking home from Rua Augusta. The two rules for a cachorro quente in São Paulo are as follows: first, the sandwich is pressed on a grill, making the roll flat and crispy; second, there are no rules.
Destinations Unlocked:
Let our travel expert Stefano help you find your perfect Culture trip
Looking for an expert's perspective?
Uncover my top 3 recommended places from each continent on the map.
CentralAmerica
1. Guatemala
An express adventure for those with limited time off. Prepare yourself incredible experiences. You will hike a volcano, visit mayan temples and witness a ceremony and take in beautiful colonial Antigua.
CentralAmerica
2. Belize
A quick trip not too far away for those seeking a relaxing mini break. You will have plenty of free time to relax but also some awesome activities to experience the rainforest and the caribbean sea.
CentralAmerica
3. Mexico
An exciting mini trip exploring the lesser known colonial towns of central Mexico. This is hte perfect trip for someone with limited time off and still wants to turn on explorer mode and do something different.
SouthAmerica
1. Ecuador
A remarkable 8 days adventure through the Andes and the Amazon rainforest. The best choice for adventure seekers wishing to visit the 2 most iconic areas of South America, in only 1 week and no flights.
SouthAmerica
2. Peru
An alternative itinerary to classic Peru, from Cusco to Arequipa. This itinerary is great combination of highlights Cusco and Machu Picchu with the lesser known Arequipa and Colca Canyon.
Europe
1. Italy
The ultimate Italian experience from the vibrant streets of Naples to the breathtaking sceneries of the Amalfi Coast followed by Matera and down to Puglia with its golden beaches, intense flavours and fascinating destinations.
Europe
2. Scotland
Embark on this great adventure starting from London all the way to Scotland with a true Scottish experience made of breathtaking sceneries, whisky tasting and ..lots of fun! Ideal for train lovers and explorers.
Europe
3. Portugal
A wonderful train journey around Portugal, from the romantic city of Porto to the Douro Valley, to the beautiful Aveiro all the way to Lisbon and Sintra. The perfect trip to train, culinary and culture lovers.
Asia
1. South Korea
Discover incredible temples, mountains and modern cities on this 10 day adventure. This trip is perfect for those seeking immersion in the cuisine, culture and natural wonders of South Korea.
Asia
2. Thailand
From Bankgok to Angkor Wat to Ho Chi Minh City and everything in between - adventure through the heart of South-East Asia. Taste the delights, see history brought to life and unwind on a Mekong River cruise.
Asia
3. Sri Lanka
A fantastic adventure that showcases Sri Lanka's fantastic landscapes, wildlife and flavours. With 3 epic rail journeys, 3 UNESCO heritage sites and time to relax, this trip has loads to offer at a great price
Africa
1. Morocco
An epic journey across Morocco: from Casablanca to Marrakech, through the blue city of Chefchaouen to the wonders of the desert and deep to the High Atlas Mountains - this trip has it all! Ideal for true explorers!
Africa
2. Egypt
From Cairo to Aswan, this trip brings the land of the pharaohs to life. You'll visit the Pyramids, Valley of the Kings and Luxor Temple and cruise down the Nile in style. This is the perfect way to explore Egypt.
In São Paulo, anything goes in a hot dog. At most vendors, ordering a "completo" will get you a sandwich as big as your shoe, with two hot dogs, mozzarella cheese, cheddar cheese sauce, creamy Brazilian requeijão cheese, ketchup, mayo, mustard, sweetcorn, mashed potato, shoestring potatoes, lettuce and maybe even a fried egg, if you're lucky.
Yes, it sounds like an abomination and will have hot dog aficionados running for the hills, but after a long night of clubbing, how could you say no?
Carne Louca
Literally translating as "crazy beef", carne louca is a super-traditional Brazilian recipe, often served at birthday parties and Brazil's midwinter Festa Junina celebrations. Oddly enough, despite being staple party food, the origins of the dish are unknown, as is its "crazy" name.
Preparing carne louca consists of cooking a beef eye-of-round roast in a pressure cooker, before shredding the meat and stewing with peppers, tomatoes, onions, olives and garlic, creating a gorgeously rich and flavorful mixture which is piled into bread rolls and scarfed down in amazing proportions by party-goers of all ages. Most sandwich vans will sell carne louca sandwiches, but to guarantee getting your hands on one, head over to a Festa Junina – or crash a birthday party.
http://instagram.com/p/BKG4s8QhomE/?tagged=carnelouca
Calabresa no Pão
Soccer, or futebol, is Brazil's national sport and nowhere is it taken more seriously than in São Paulo. With three major clubs based in the city, there is always a match on at weekends and thousands flock to the stadiums to cheer on their favorite team.
Going to watch soccer in São Paulo is full of rituals, particularly when it comes to food. Whereas in Brazil's northeast the pre-match food of choice is barbecued meat on skewers, and in Minas Gerais fans chow down on massive bowls of feijão tropeiro, Paulistano's futebol food of choice is a good hearty sandwich.
While the aforementioned pernil (slow-roasted pork shoulder) is a popular choice, another soccer match staple is calabresa no pão, a grilled Calabrian sausage sliced lengthwise and served on a bread roll, topped with salad and vinaigrette. Streets outside soccer stadiums are filled with vendors selling these delicious sandwiches from the backs of their cars. Attending a match without eating at least one is heresy.
Volcanic Iceland Epic Trip
meet our Local Insider
Hanna
HOW LONG HAVE YOU BEEN A GUIDE?
2 years.
WHAT DO YOU LOVE ABOUT YOUR JOB?
It's the personal contact, the personal experiences. I love meeting people from all over the world... I really like getting to know everyone and feeling like I'm traveling with a group of friends.
WHAT DESTINATION IS ON YOUR TRAVEL BUCKET-LIST?
I have so many places on my list, but I would really lobe to go to Africa. I consider myself an "adventure girl" and Africa feels like the ULTIMATE adventure!
Every CULTURE TRIP Small-group adventure is led by a Local Insider just like Hanna.

KEEN TO EXPLORE THE WORLD?
Connect with like-minded people on our premium trips curated by local insiders and with care for the world
Since you are here, we would like to share our vision for the future of travel - and the direction Culture Trip is moving in.
Culture Trip launched in 2011 with a simple yet passionate mission: to inspire people to go beyond their boundaries and experience what makes a place, its people and its culture special and meaningful — and this is still in our DNA today. We are proud that, for more than a decade, millions like you have trusted our award-winning recommendations by people who deeply understand what makes certain places and communities so special.
Increasingly we believe the world needs more meaningful, real-life connections between curious travellers keen to explore the world in a more responsible way. That is why we have intensively curated a collection of premium small-group trips as an invitation to meet and connect with new, like-minded people for once-in-a-lifetime experiences in three categories: Culture Trips, Rail Trips and Private Trips. Our Trips are suitable for both solo travelers, couples and friends who want to explore the world together.
Culture Trips are deeply immersive 5 to 16 days itineraries, that combine authentic local experiences, exciting activities and 4-5* accommodation to look forward to at the end of each day. Our Rail Trips are our most planet-friendly itineraries that invite you to take the scenic route, relax whilst getting under the skin of a destination. Our Private Trips are fully tailored itineraries, curated by our Travel Experts specifically for you, your friends or your family.
We know that many of you worry about the environmental impact of travel and are looking for ways of expanding horizons in ways that do minimal harm - and may even bring benefits. We are committed to go as far as possible in curating our trips with care for the planet. That is why all of our trips are flightless in destination, fully carbon offset - and we have ambitious plans to be net zero in the very near future.