The Top 10 Churrascarias in Sao Paulo, Brazil

São Paulo is South America's largest city – a thriving metropolis with a diverse culinary social scene. Renowned worldwide for the fine-dining steak houses, the city offers choices to last a lifetime of carnivorous dining. Churrascarias (barbecue restaurants) are a Brazilian tradition and we've found the very best in São Paulo that cater to all budgets and tastes.

Churrascaria Vento Haragano
Restaurant, Brazilian, Steakhouse
On the upper end of the price range, Churrascaria Vento Haragano is a picture of elegance and indulgence firmly rooted in the gaucho customs, with traditionally dressed waiters serving up the rodízio barbecue. The restaurant impresses from the moment you arrive when you will walk past a plush covered smoking area and through the entrance flanked by an imposing open flame over which meat is roasted.
Notable for both the quality and variety of meat and wines that have repeatedly won excellence awards, Vento Haragano also stuns with the level of decadence, comfort and sheer size of its facilities. The restaurant's numerous rooms, including the wine alcove, are decked out with quaint wicker chairs alongside tasteful soft furnishings and specially commissioned artwork, all beneath high ceilings with exposed wooden beams. With gourmet specialties such as wild boar served with jabuticaba jelly and grilled mozzarella straight from the barbecue, it is easy to see why this churrascaria is overwhelmingly popular.
Fogão Gaúcho
Restaurant, Steakhouse, Brazilian

When you walk into Fogão Gaúcho you will feel like you are in a typical churrascaria in the interior of Rio Grande do Sul. Waiters, wearing typical 'Brazilian cowboy' clothes will bring you various cuts of meats at an amazing speed, which sometimes even makes it difficult for you to enjoy what you have on your plate. Side orders are also plentiful, with meat fritters and onion rings. There is also a nice salad bar and a sushi bar.
NB Steak
Restaurant, Brazilian

At the
NB Steak churrascaria
you can forget the old model in which waiters carry spits around the room without stopping. Although it is still an all-you-can-eat restaurant, the three units of the chain only serve
picanha
and skirt steak in the traditional
churrascaria
way. The other ten cuts are served on plates at the requested meat point. At the NB steakhouses you have from Argentine-style chorizo and ancho steaks to pork ribs and lamb chops. To complement the carnivorous meal there are salads and side dishes which are also served individually at the table.
Templo da Carne Marcos Bassi
Restaurant, Brazilian, Italian

Named after the founder and owner, this
temple of meat
has food critics lauding Marcos Bassi as deserving of a knighthood for 'making butchery a noble craft'. Bassi possesses an immense expertise of all things meaty, showcased not only in the
churrascaria
but also during his regular radio show. Supermarkets sell his very own signature dishes and branded products, such as
bom-bom,
which is a cut of beef taken from special rump steak. Locals flock from across the city to buy these rare delicacies, but the true Bassi experience is to be had at the restaurant. Guests can order dishes like three different cuts of meat 'Italian style', fire-roasted beef chorizo steak cooked with chili, and many more varieties of carnal indulgence.
Figueira Rubaiyat
Restaurant, Mediterranean, Seafood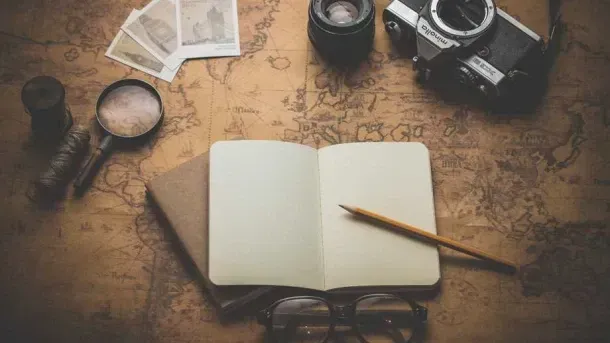 Meticulous thought and taste has gone into every detail of Figueira Rubaiyat, from the chairs crafted out of timber from the Rubaiyat farm, to the highest quality home-reared beef. The centerpiece of this establishment is the 130-year-old fig tree in the middle of the dining area, whose branches have been worked into the ceiling design, and whose name is lent to that of the restaurant. The expansive space creates an illusion of al fresco dining, bestowing a romantic atmosphere onto those dining under a transparent roof.
In addition to their famed premium sirloin steak, the restaurant serves popular delicacies such as carpaccio di funghi in truffle oil, pães de queijo and local tucunaré, tambaqui and pirarucu fish. Twice a week guests are offered a special version of Brazil's national dish: feijoada (pork and black bean stew). The attentive service complements the menu and marks the restaurant out as a must-try in the city.
Barbacoa
Restaurant, Bar, Brazilian, Steakhouse
Barbacoa's
tagline, 'so much more than meat', is undeniable, but its emphasis is nonetheless placed on the range of beef, lamb, chicken and pork showcased in a variety of special cuts. The all-you-can-eat
rodízio
buffet is expensive, but there is seemingly no end to the tasty dishes on offer. It starts with caipirinhas served at the bar and accompanied by mini sausages, and moves on to the meat and delicious salads at the main buffet.
Barbacoa takes its inspiration from the ancient tradition of social celebrations centered around fire-grilled beef, but has somehow succeeded in modernizing the ritual to create a sophisticated yet welcoming atmosphere. Guests can sample unusual options such as the
cupim
cut of beef (the hump of the brahma steer) and
picanha
de bola
(special rump steak cut diagonally against the grain). Completing the wide variety of options are the regional specialities of Amazonian fish, an impressive bi-weekly feijoada spread, named as the best in the city, a unique collection of world beer, and an award-winning list of wines.
The most famous churrascaria in the country, and one of the most loved, Fogo de Chão is a Brazilian institution, with three branches in the city, many more across the country and others even further afield in the United States. The franchise is owned by gaúchos from the cattle farms of south Brazil, and their dedication to excellent beef clearly shows in the resulting food on offer, which includes only the best Brazilian cuts.
The meal starts with an explanation of the dining experience, which begins with a trip to the elaborate salad buffet before indulging in the main event. Guests are then provided with a double-sided red/green card, indicating a desire to 'go ahead' with meat service, or to pause the service for a little breathing space. The gaucho chefs carve 16 varieties of fire-roasted beef straight onto guests' plates, continuing to do so for as long as the card is green side up. Fogo de Chão has five locations in Sao Paulo alone, with the newly renovated Santo Amaro, complete with 8000 different wines on offer, being a particular favorite.
Fogo de Chão – Santo Amaro, Av. Santo Amaro, 6824 – Santo Amaro, São Paulo, Brazil, +55 11 5524 0500
More than 20 years ago, the brothers Chitãozinho & Xororó (two famous Brazilian country musicians) expanded their professional pursuits beyond singing and farming and founded Montana Grill. Taking on the style of the large family-run diners of the countryside, what the restaurant lacks in sophistication it makes up for in gastronomy. The service is flawlessly attentive, and the meat itself is clearly the product of two men who know their cattle. Situated in the chic neighborhood of Itaim Bibi, this traditional eatery is the most pure of dining experiences, intimately connected with the gaucho traditions of meat, music and family enterprises.
Montana Grill, Avenida Presidente Juscelino Kubitschek, 816 – Vila Nova Conceição, São Paulo, Brazil, +55 11 3078 0999
Jardineira Grill
Restaurant, Bar, Steakhouse, Brazilian

This churrascaria
not only has spectacular meats, but also one of the best salad bars of any steakhouse in São Paulo which includes seafood entrees such as smoked haddock and cod fish, and a sushi bar. There are also Middle Eastern food attractions such as tabule and hummus to accompany the more than 20 cuts of quality meats served by dozens of waiters with spits.
One of the very first churrascarias in the city, Rodeio has developed a legacy for serving São Paulo's elite socialites. Located in the luxury Iguatemi mall, it was designed by famous architect Isay Weinfeld, and offers a wide array of meat and sides, including the unique sliced picanha, invented in-house, and the accompanying special rodeio rice, fried with bacon, eggs, butter and spices. Other twists on classic dishes include their distinctive style of pão de queijo (cheese bread) and the unusual concentrated 'beef tea' soup. For dessert, be sure to try the papaya and cassis crème, another chef's special.
Rodeio Iguatemi, Piso Térreo, Shopping Iguatemi, Avenida Brigadeiro Faria Lima, Jardim Paulistano, São Paulo, Brazil, +55 11 2348 1111
Volcanic Iceland Epic Trip
meet our Local Insider
Hanna
HOW LONG HAVE YOU BEEN A GUIDE?
2 years.
WHAT DO YOU LOVE ABOUT YOUR JOB?
It's the personal contact, the personal experiences. I love meeting people from all over the world... I really like getting to know everyone and feeling like I'm traveling with a group of friends.
WHAT DESTINATION IS ON YOUR TRAVEL BUCKET-LIST?
I have so many places on my list, but I would really lobe to go to Africa. I consider myself an "adventure girl" and Africa feels like the ULTIMATE adventure!
Every CULTURE TRIP Small-group adventure is led by a Local Insider just like Hanna.

KEEN TO EXPLORE THE WORLD?
Connect with like-minded people on our premium trips curated by local insiders and with care for the world
Since you are here, we would like to share our vision for the future of travel - and the direction Culture Trip is moving in.
Culture Trip launched in 2011 with a simple yet passionate mission: to inspire people to go beyond their boundaries and experience what makes a place, its people and its culture special and meaningful — and this is still in our DNA today. We are proud that, for more than a decade, millions like you have trusted our award-winning recommendations by people who deeply understand what makes certain places and communities so special.
Increasingly we believe the world needs more meaningful, real-life connections between curious travellers keen to explore the world in a more responsible way. That is why we have intensively curated a collection of premium small-group trips as an invitation to meet and connect with new, like-minded people for once-in-a-lifetime experiences in three categories: Culture Trips, Rail Trips and Private Trips. Our Trips are suitable for both solo travelers, couples and friends who want to explore the world together.
Culture Trips are deeply immersive 5 to 16 days itineraries, that combine authentic local experiences, exciting activities and 4-5* accommodation to look forward to at the end of each day. Our Rail Trips are our most planet-friendly itineraries that invite you to take the scenic route, relax whilst getting under the skin of a destination. Our Private Trips are fully tailored itineraries, curated by our Travel Experts specifically for you, your friends or your family.
We know that many of you worry about the environmental impact of travel and are looking for ways of expanding horizons in ways that do minimal harm - and may even bring benefits. We are committed to go as far as possible in curating our trips with care for the planet. That is why all of our trips are flightless in destination, fully carbon offset - and we have ambitious plans to be net zero in the very near future.