South America's Top 10 Galleries, Museums and Art Spaces

There are many world-class galleries and museums in South America. However, the continent is also famous for the prevalence of graffiti and street art – contemporary art occupying communal urban spaces. Therefore, in this list, we want to explore the idea of art space,the best among them supporting the artists and allowing them to be inspired by the environment around them. Read on for our pick of the best galleries, museums and spaces in South America.
lugar a dudas
This art space is not muddied by commercialisation. The name of the project in English is 'room for doubts' and thus the team describe lugar a dudas as being akin to a laboratory. For example, the artist-in-residence programs provide a platform for experimentations and the exchange of ideas. Also, the engaging array of events such as film screenings, exhibitions and workshops are all geared towards stimulating debate and hosting an open dialogue about the creative process within a societal context. This is definitely an impressive independent project – enriching Cali's cultural profile.
Espacio de Arte Contemporáneo
Espacio de Arte Contemporáneo
Miguelete Jail in Montevideo had been left abandoned -derelict and empty. Then the government had a bright idea to transform this jail into a furnace of artistic creativity. So in July 2010, EAC came into existence – occupying two floors in a wing of the jail – and thereby becoming a unique space in Uruguay for the exploration of contemporary art. The gallery hosts exhibitions by national and international artists, workshops and organises events that take advantage of this atmospheric venue.
Espacio de Arte Contemporaneo, Arenal Grande 1929, Montevideo, Uruguay
Inhotim
Botanical Garden, Museum
Belo Horizonte can lay claim to possessing one of the finest cultural landmarks in South America.
Inhotim
has an international reputation, with culture vultures flocking from all over the world to witness this astonishing creation in rural
Brazil
. It is a mesmerising spectacle as world-class artworks and visually-arresting experimental art installations are situated within what appears to be paradise. Indeed, people can see a record number of palm trees and plants in the botanical garden – thousand of different species on show – while simultaneously absorbing the very best in contemporary art – from Brazil and beyond – such as Brazilian artist Tunga, Yayoi Kusama and Olafur Eliasson.
Museo del Barro
This is a very important institution in Asunción, as it endeavours to document and survey Paraguay's artistic expression throughout the centuries. So the Department of Documentation and Research is at the core of the museum's work in promoting different facets of Paraguayan culture. Significantly, it houses a fascinating permanent collection of rural, indigenous and urban artworks. For example, this encompasses religious art by Jesuits, indigenous art such as pottery, carvings, fabrics and baskets as well as contemporary visual art reacting to Stroessner's dictatorship. This is all complemented with temporary exhibitions.
Museo del Barro, Grabadores del Kabichu'i, Asunción, Paraguay
Museo de Arte Latinoamericano de Buenos Aires (MALBA)
Museum, Art Gallery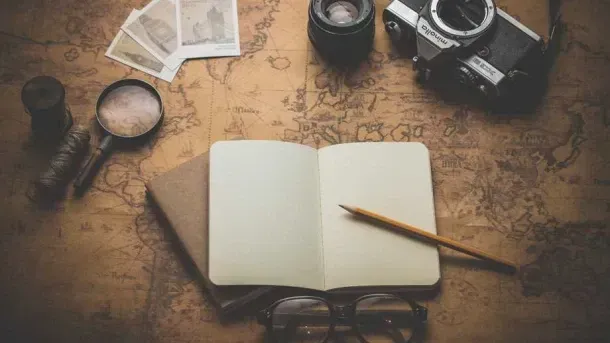 There are many riveting art galleries in Buenos Aires, including
Museo Nacional de Bellas Artes
. However,
MALBA
merits an inclusion for combining world-class Latin American art collection with a cultural centre that is keenly attuned to new developments in contemporary art within the continent. The museum was created by the Fundacion Costantini: named after Argentinian businessman Eduardo Costantini. His permanent collection consists of ground-breaking artists such as Diego Rivera, Joaquín Torres García and Argentinian figurative artist Antonio Berni. Along with temporary exhibitions, there are also art-house film showings, literature seminars and live music at MALBA.
Oficina #1
Oficina #1 is a very important entity in the Venezuelan art scene, for – as the name alludes to – it was the very first contemporary art space to be run solely by artists in the country. Since starting in 2005, the gallery continues to stand out in Venezuela owing to its refreshing impetus for promoting emerging talent such as Ivan Candeo – now a prominent artist in South America. Oficina #1 is located in the trendy Centro de Arte Los Galpones: a thriving cultural hub in Caracas committed to showcasing artistic expression in all of its forms.
Oficina #1, G9 8va Transversal con Av, Caracas, Venezuela
Museo de Arte de Lima (MALI)
Museum
Museo de Arte de Lima (MALI)
MALI resides in the impressive 19th century building of Palacio de la Exposición. The historical landmark stands proudly: boasting an exhaustive collection of Peruvian art starting from the pre-Columbian era. MALI depicts the evolution in Peruvian art, aiming to illustrate the country's dynamic cultural past and how it continues to influence contemporary art in Lima today. Also it very much acts as a cultural epicentre in the city, equipped with a library and auditorium to accommodate for cinema, theatre and conferences.
Galeria Patio del Liceo
This bohemian refuge in Buenos Aires is quite a discovery. Traversing through a passageway – off Ave. Santa Fe – you will reach a courtyard and uncover a community of artists as well as producers. It feels like a hidden world whereby all different kinds of artistic practices happily co-exist in this three floor venue. There are hip bars, comic books and art print shops along with various art galleries such as Fiebre, La Maga and La Ene. There are also spaces for the studious types, such as Oficina De Arte Argentina, providing for the study and production of aesthetics and visual arts.
Galeria Patio del Liceo, Av. Santa Fe 2729, Buenos Aires, Argentina
Parque Cultural de Valparaiso
Parque Cultural de Valparaiso
This space acts as a symbol of the cultural renaissance occurring in this port city. Formerly a prison, the Parque Cultural de Valparaiso housed dissidents of Pinochet during his horrific dictatorship yet now, it is a community site abuzz with cultural activity. For example, Teatro del Parque hosts live music, dances and plays. The centre also regularly organises art exhibitions throughout the year and a highlight this year is the international End of the World Biennial 4, (IV Bienal del Fin del Mundo), which started in January in Salsa de Artes Visuales.
Parque Cultural de Valparaíso, Cárcel 471, Valparaíso, Chile

Casa Triângulo
São Paulo has a thriving contemporary art scene with Casa Triângulo at its forefront since its opening in the late 1980s. Casa Triângulo's legacy is significant, for it was one of the first Brazilian galleries to invest in international art fairs. Over the years, the gallery has participated at many prominent art shows including Art Basel Miami Beach, Frieze Art Fair in London and ARCO in Madrid. Casa Triângulo actively seeks to nurture local artists, encouraging them to be bold and experimental. The gallery's roster of artists is particularly impressive: featuring São Paulo's Albano Afonso, Sandra Cinto and Spanish artist Guillermo Mora.
Casa Triângulo, Rua Estados Unidos, 1324 São Paulo – 01427-001, Brasil
By Patrick Norrie
Volcanic Iceland Epic Trip
meet our Local Insider
Hanna
HOW LONG HAVE YOU BEEN A GUIDE?
2 years.
WHAT DO YOU LOVE ABOUT YOUR JOB?
It's the personal contact, the personal experiences. I love meeting people from all over the world... I really like getting to know everyone and feeling like I'm traveling with a group of friends.
WHAT DESTINATION IS ON YOUR TRAVEL BUCKET-LIST?
I have so many places on my list, but I would really lobe to go to Africa. I consider myself an "adventure girl" and Africa feels like the ULTIMATE adventure!
Every CULTURE TRIP Small-group adventure is led by a Local Insider just like Hanna.

KEEN TO EXPLORE THE WORLD?
Connect with like-minded people on our premium trips curated by local insiders and with care for the world
Since you are here, we would like to share our vision for the future of travel - and the direction Culture Trip is moving in.
Culture Trip launched in 2011 with a simple yet passionate mission: to inspire people to go beyond their boundaries and experience what makes a place, its people and its culture special and meaningful — and this is still in our DNA today. We are proud that, for more than a decade, millions like you have trusted our award-winning recommendations by people who deeply understand what makes certain places and communities so special.
Increasingly we believe the world needs more meaningful, real-life connections between curious travellers keen to explore the world in a more responsible way. That is why we have intensively curated a collection of premium small-group trips as an invitation to meet and connect with new, like-minded people for once-in-a-lifetime experiences in three categories: Culture Trips, Rail Trips and Private Trips. Our Trips are suitable for both solo travelers, couples and friends who want to explore the world together.
Culture Trips are deeply immersive 5 to 16 days itineraries, that combine authentic local experiences, exciting activities and 4-5* accommodation to look forward to at the end of each day. Our Rail Trips are our most planet-friendly itineraries that invite you to take the scenic route, relax whilst getting under the skin of a destination. Our Private Trips are fully tailored itineraries, curated by our Travel Experts specifically for you, your friends or your family.
We know that many of you worry about the environmental impact of travel and are looking for ways of expanding horizons in ways that do minimal harm - and may even bring benefits. We are committed to go as far as possible in curating our trips with care for the planet. That is why all of our trips are flightless in destination, fully carbon offset - and we have ambitious plans to be net zero in the very near future.