The Best Nightclubs in Melbourne's CBD

As Australia's capital of culture, Melbourne has plenty to offer in terms of music, art, food, drink and sport. Culture Trip speaks to Melbourne nightlife mogul Maz Salt to get his picks of the best nightclubs in the city centre.
Hospitality heavyweight Maz Salt lived in Sydney, Istanbul and Glasgow before building his nightlife empire in Melbourne, so it's fair to say he knows a thing or two about drinking culture around the world.
Destinations Unlocked:
Let our travel expert Stefano help you find your perfect Culture trip
Looking for an expert's perspective?
Uncover my top 3 recommended places from each continent on the map.
CentralAmerica
1. Guatemala
An express adventure for those with limited time off. Prepare yourself incredible experiences. You will hike a volcano, visit mayan temples and witness a ceremony and take in beautiful colonial Antigua.
CentralAmerica
2. Belize
A quick trip not too far away for those seeking a relaxing mini break. You will have plenty of free time to relax but also some awesome activities to experience the rainforest and the caribbean sea.
CentralAmerica
3. Mexico
An exciting mini trip exploring the lesser known colonial towns of central Mexico. This is hte perfect trip for someone with limited time off and still wants to turn on explorer mode and do something different.
SouthAmerica
1. Ecuador
A remarkable 8 days adventure through the Andes and the Amazon rainforest. The best choice for adventure seekers wishing to visit the 2 most iconic areas of South America, in only 1 week and no flights.
SouthAmerica
2. Peru
An alternative itinerary to classic Peru, from Cusco to Arequipa. This itinerary is great combination of highlights Cusco and Machu Picchu with the lesser known Arequipa and Colca Canyon.
Europe
1. Italy
The ultimate Italian experience from the vibrant streets of Naples to the breathtaking sceneries of the Amalfi Coast followed by Matera and down to Puglia with its golden beaches, intense flavours and fascinating destinations.
Europe
2. Scotland
Embark on this great adventure starting from London all the way to Scotland with a true Scottish experience made of breathtaking sceneries, whisky tasting and ..lots of fun! Ideal for train lovers and explorers.
Europe
3. Portugal
A wonderful train journey around Portugal, from the romantic city of Porto to the Douro Valley, to the beautiful Aveiro all the way to Lisbon and Sintra. The perfect trip to train, culinary and culture lovers.
Asia
1. South Korea
Discover incredible temples, mountains and modern cities on this 10 day adventure. This trip is perfect for those seeking immersion in the cuisine, culture and natural wonders of South Korea.
Asia
2. Thailand
From Bankgok to Angkor Wat to Ho Chi Minh City and everything in between - adventure through the heart of South-East Asia. Taste the delights, see history brought to life and unwind on a Mekong River cruise.
Asia
3. Sri Lanka
A fantastic adventure that showcases Sri Lanka's fantastic landscapes, wildlife and flavours. With 3 epic rail journeys, 3 UNESCO heritage sites and time to relax, this trip has loads to offer at a great price
Africa
1. Morocco
An epic journey across Morocco: from Casablanca to Marrakech, through the blue city of Chefchaouen to the wonders of the desert and deep to the High Atlas Mountains - this trip has it all! Ideal for true explorers!
Africa
2. Egypt
From Cairo to Aswan, this trip brings the land of the pharaohs to life. You'll visit the Pyramids, Valley of the Kings and Luxor Temple and cruise down the Nile in style. This is the perfect way to explore Egypt.
"Each city is unique and each venue around the world is a microcosm of the community and the society it operates in," Salt tells Culture Trip. "A night out in Melbourne is undeniably about the music and the hospitality and the party. Other cities have different agendas to push. Sydney certainly is a lot more sanitised and corporate than Victoria."
Salt helms the Office of Public Works, which operates Radar, Section 8, Ferdydurke and Globe Alley in the Melbourne CBD alone. The Victorian capital is often crowned Australia's capital of culture for its vibrant art, music, food, drink and sporting scenes, but the city's lively after-dark ecosystem is easily overlooked.

"Nightlife is an equal, if often ignored, part of the cultural landscape of every big city," Salt explains. "Everyone that works in the food, music and art scene will be in a bar or a nightclub through the week, and at its best, all three of those can be shared between different communities."
So where does Salt head for an after-work tipple and tunes until late? Try these 10 night spots around Melbourne's city centre.
Radar
Nightclub, Cocktails
Radar has resurrected the upstairs Swanston Street venue that veteran club Lounge occupied for 29 years until 2019. Maz Salt and his team continued Lounge's legacy by retaining the iconic balcony and bar, but the rest of the venue has enjoyed a serious facelift, with new polished concrete floors, a century-old table repurposed into the DJ booth, and a brilliant light installation to suit the electronic music."The opportunity to protect the venue as a music space was too good to pass up," the owner says. "We have slowly started to change the interior layout as we feel our way through what our clientele and programmers want. We have installed a custom-built Funktion-One speaker system along with a state-of-the-art lighting system designed by our good friends at John Fish. We have already hosted some pretty amazing parties and performers, and we're only just getting started."
Section 8
Nightclub, Bar, Pub, Cocktails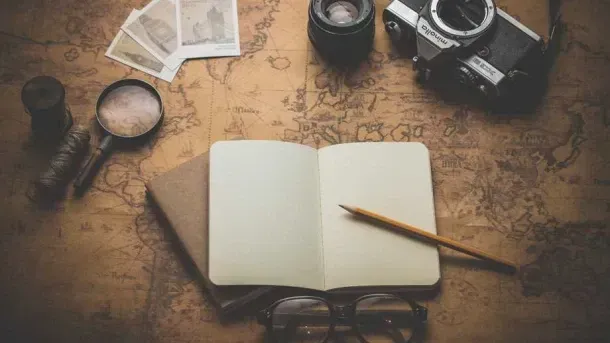 Salt is succinct in his description of this much-loved and uniquely Melbourne venue: "A legendary bar in a car park made from shipping containers". Section 8 began life as a pop-up bar way back in 2006, and hasn't budged from its Chinatown hidey-hole ever since. Found down Tattersalls Lane off Lonsdale Street, Section 8's charm is its enduring lack of pretension. The bar is a sliced-open shipping container, the seating is old wooden palettes, the decor is the street art slathered on the walls, and the epic dance parties are always free.
Ferdydurke
Nightclub, Bar, Restaurant, Cocktails

When the weather's rainy (let's face it, this is Melbourne), scurry inside to Section 8's sister venue on the other side of Stevenson Lane. "It's a rocking little bar with great booze," Salt explains. "A loft cocktail bar open 'til 3am from the same people as Section 8." Perched up two flights of stairs in a grungy-chic loft that feels like a slice of New York City, Ferdydurke delivers classic cocktails, American-style food from Globe Alley down the block, and house, funk and hip-hop tunes from the elevated DJ booth until late on weekends.

This self-styled dive bar is just as refreshingly rustic and unassuming as the other CBD watering holes in the Office of the Public Works stable. Maz Salt does make one boast, though. "Best burgers in Melbourne," he insists. "Plus live punk rock and hip hop." Located off Little Bourke Street in the laneway that gives the place its name, Globe Alley prides itself on free pool, dollar wings, cheap pints, quality burgers (including three mouth-watering vegan options) and live bands that strip the paint off the walls until well after midnight every night they're open.
Supplying the canvas for Hosier Lane's kaleidoscope of street art just off Flinders Street, the Forum was Australia's largest theatre when it opened in 1929, and remains one of the country's premier live music venues today. This neo-Gothic landmark regularly throws club nights and dance parties, where big-name DJs pack out the 2000-person space to capacity. "There's a wide variety of touring acts in an amazing theatre," Salt says.
Cookie
Cocktail Bar, Restaurant, Bar, Thai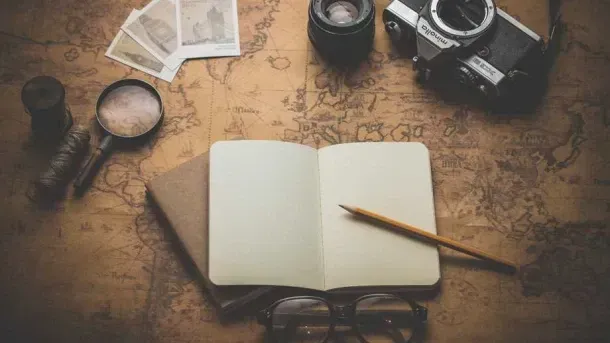 This up-late all-rounder bills itself as a beer hall, an eating house and a disco crammed into one floor of Swanston Street's Curtin House. "Amazing Thai food, wine selection and DJ's 'til late," Salt says. Below a backdrop of murals on its eye-catching walls, Cookie offers 200 beers from across the planet, a 70-page wine list, and a quirky cocktail menu that's just as head-spinning. Try the Game of Thrones-inspired Bend the Knee, infused with grape, blood orange, honey, violet and butterfly pea flower, as the bar buzzes until 3am.
New Guernica
Nightclub, Cocktails
New Guernica replaced Club F4 on Little Collins Street in 2010 and has been an after-dark stalwart ever since. The various whimsical rooms can feel like a trip down the rabbit hole – especially after indulging in one too many $10 (£5) cocktails before 10pm – and a world-class roster of local and international DJs spin dance tracks until 5am on Thursday, Friday and Saturday nights. "It's a long stayer in the industry and has some great nights," Salt says. The door policy can be strict when DJs play ticketed sets.
170 Russell Street is a famous address in Australian music history, witnessing acts from AC/DC to Tina Turner over the past half-century. Opening as the Lido Theatre in 1965, the venue became the Billboard Nightclub before changing the name to its Chinatown address in 2017. Today, 170 Russell welcomes high-profile DJs to its 900-capacity theatre, which features three huge bars, pulsing speakers and clear sight lines of the stage from anywhere in the room. "Bigger gigs and great bookings," Salt says.
Volcanic Iceland Epic Trip
meet our Local Insider
Hanna
HOW LONG HAVE YOU BEEN A GUIDE?
2 years.
WHAT DO YOU LOVE ABOUT YOUR JOB?
It's the personal contact, the personal experiences. I love meeting people from all over the world... I really like getting to know everyone and feeling like I'm traveling with a group of friends.
WHAT DESTINATION IS ON YOUR TRAVEL BUCKET-LIST?
I have so many places on my list, but I would really lobe to go to Africa. I consider myself an "adventure girl" and Africa feels like the ULTIMATE adventure!
Every CULTURE TRIP Small-group adventure is led by a Local Insider just like Hanna.

KEEN TO EXPLORE THE WORLD?
Connect with like-minded people on our premium trips curated by local insiders and with care for the world
Since you are here, we would like to share our vision for the future of travel - and the direction Culture Trip is moving in.
Culture Trip launched in 2011 with a simple yet passionate mission: to inspire people to go beyond their boundaries and experience what makes a place, its people and its culture special and meaningful — and this is still in our DNA today. We are proud that, for more than a decade, millions like you have trusted our award-winning recommendations by people who deeply understand what makes certain places and communities so special.
Increasingly we believe the world needs more meaningful, real-life connections between curious travellers keen to explore the world in a more responsible way. That is why we have intensively curated a collection of premium small-group trips as an invitation to meet and connect with new, like-minded people for once-in-a-lifetime experiences in three categories: Culture Trips, Rail Trips and Private Trips. Our Trips are suitable for both solo travelers, couples and friends who want to explore the world together.
Culture Trips are deeply immersive 5 to 16 days itineraries, that combine authentic local experiences, exciting activities and 4-5* accommodation to look forward to at the end of each day. Our Rail Trips are our most planet-friendly itineraries that invite you to take the scenic route, relax whilst getting under the skin of a destination. Our Private Trips are fully tailored itineraries, curated by our Travel Experts specifically for you, your friends or your family.
We know that many of you worry about the environmental impact of travel and are looking for ways of expanding horizons in ways that do minimal harm - and may even bring benefits. We are committed to go as far as possible in curating our trips with care for the planet. That is why all of our trips are flightless in destination, fully carbon offset - and we have ambitious plans to be net zero in the very near future.