The Best Coffee Shops in Melbourne's City Centre

In a city where it feels like there's a café on every corner, these are the coffee shops you must visit when exploring Melbourne's central business district.
Melbourne and coffee go together like bread and butter. Don't be alarmed if your perfect cup of coffee is located down a lonely laneway – that's the Melbourne way. From coffee shops that roast their own speciality blends to nooks that double as cafés, here's a guide to the best coffee shops in central Melbourne.
Destinations Unlocked:
Let our travel expert Stefano help you find your perfect Culture trip
Looking for an expert's perspective?
Uncover my top 3 recommended places from each continent on the map.
CentralAmerica
1. Guatemala
An express adventure for those with limited time off. Prepare yourself incredible experiences. You will hike a volcano, visit mayan temples and witness a ceremony and take in beautiful colonial Antigua.
CentralAmerica
2. Belize
A quick trip not too far away for those seeking a relaxing mini break. You will have plenty of free time to relax but also some awesome activities to experience the rainforest and the caribbean sea.
CentralAmerica
3. Mexico
An exciting mini trip exploring the lesser known colonial towns of central Mexico. This is hte perfect trip for someone with limited time off and still wants to turn on explorer mode and do something different.
SouthAmerica
1. Ecuador
A remarkable 8 days adventure through the Andes and the Amazon rainforest. The best choice for adventure seekers wishing to visit the 2 most iconic areas of South America, in only 1 week and no flights.
SouthAmerica
2. Peru
An alternative itinerary to classic Peru, from Cusco to Arequipa. This itinerary is great combination of highlights Cusco and Machu Picchu with the lesser known Arequipa and Colca Canyon.
Europe
1. Italy
The ultimate Italian experience from the vibrant streets of Naples to the breathtaking sceneries of the Amalfi Coast followed by Matera and down to Puglia with its golden beaches, intense flavours and fascinating destinations.
Europe
2. Scotland
Embark on this great adventure starting from London all the way to Scotland with a true Scottish experience made of breathtaking sceneries, whisky tasting and ..lots of fun! Ideal for train lovers and explorers.
Europe
3. Portugal
A wonderful train journey around Portugal, from the romantic city of Porto to the Douro Valley, to the beautiful Aveiro all the way to Lisbon and Sintra. The perfect trip to train, culinary and culture lovers.
Asia
1. South Korea
Discover incredible temples, mountains and modern cities on this 10 day adventure. This trip is perfect for those seeking immersion in the cuisine, culture and natural wonders of South Korea.
Asia
2. Thailand
From Bankgok to Angkor Wat to Ho Chi Minh City and everything in between - adventure through the heart of South-East Asia. Taste the delights, see history brought to life and unwind on a Mekong River cruise.
Asia
3. Sri Lanka
A fantastic adventure that showcases Sri Lanka's fantastic landscapes, wildlife and flavours. With 3 epic rail journeys, 3 UNESCO heritage sites and time to relax, this trip has loads to offer at a great price
Africa
1. Morocco
An epic journey across Morocco: from Casablanca to Marrakech, through the blue city of Chefchaouen to the wonders of the desert and deep to the High Atlas Mountains - this trip has it all! Ideal for true explorers!
Africa
2. Egypt
From Cairo to Aswan, this trip brings the land of the pharaohs to life. You'll visit the Pyramids, Valley of the Kings and Luxor Temple and cruise down the Nile in style. This is the perfect way to explore Egypt.


Industry Beans Lt Collins
Cafe, Coffee Shop, Australian, Coffee
Fitzroy-based Industry Beans is one of the best-known speciality coffee roasters and cafés in Melbourne. And now, travellers finding themselves in the city centre can enjoy brews from Industry's store on Little Collins Street. Try the Rose Street blend for milk-based espresso beverages, or go for the fortnightly rotating single-origin blend for black coffee. Industry Beans Lt Collins also stocks a range of Fitzroy Iced and Bubble Cup drinks – perfect for a caffeine hit in summer.
Dukes Coffee Roasters
Cafe, Australian, Coffee
With facilities in both Melbourne and Perth, Dukes Coffee Roasters is a leading Australian speciality coffee-roasting company. All coffee at Dukes is ethically traded and sourced from either individual farms or small cooperatives around the world. In Melbourne, the roaster is located in Richmond, but the flagship coffee shop is fortunately found at Ross House on Flinders Lane. Established in 2013, Dukes in the city centre has both espresso and single-origin blends available.
Axil Coffee Roasters
Cafe, Coffee Shop, Australian, Coffee, Pastries
The husband-and-wife duo behind Axil Coffee Roasters believe in fair trade, sustainability and great-tasting coffee. Axil Coffee Roasters actually has three central locations for you to choose from: Flinders Lane, Southern Cross Lane and Lonsdale Street. However, the Southern Cross Lane location might win, as it includes a selection of jaffles and pastries as well.
Patricia Coffee Brewers
Cafe, Bar, Coffee Shop, Coffee
Patricia Coffee Brewers crafts some of the best coffee in Australia. So make sure you head to the corner of Little Bourke and Little William streets in the central business district to enjoy a cup for yourself. Black, white and filter coffee is on offer at Patricia. All blends are roasted by the company at Bureaux Collective in Abbotsford. The friendly and knowledgeable team at Patricia Coffee Brewers are also always happy to share their love for coffee with their customers.
Brother Baba Budan
Cafe, Coffee Shop, Coffee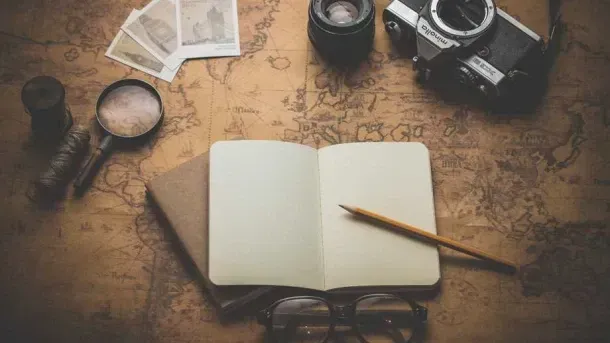 Brother Baba Budan was the first city-centre store for the Seven Seeds family. It's named after a 17th-century Sufi who is said to have smuggled seven coffee seeds from the Middle East to India. Brother Baba Budan has both the Seven Seeds house coffee blend and a coffee of the day available, which is usually a single-origin blend. You can expect a 10-minute wait time (that's how good the coffee is), and there are perhaps more chairs on the ceiling than on the floor. But Seven Seeds is always worth the wait. Plus, there's always Traveller, Baba Budan's sister store in central Melbourne.
Little Bean Blue
Cafe, Coffee Shop, Australian, Coffee, Pastries
Speaking of families, Little Bean Blue is a part of the Cafenatics empire. Located near Parliament Station, the café offers a Little Bean Blue house blend and a selection of single origins. Aeropress and cold drip are available, and a wall of diagrams demonstrates coffee-brewing techniques. Little Bean Blue also offers a small selection of sweets and pastries.
Sensory Lab
Cafe, Coffee Shop, Australian, Coffee
Sensory Lab
is focused on showing its customers new ways to appreciate coffee. This includes offering various brewing methods and taking customers through sensory tests with tasting notes, so everyone finds their perfect coffee blend. Sensory Lab has several locations throughout central Melbourne: at the Rialto, on Collins Street, in David Jones on Bourke Street and on Little Collins Street.
Market Lane Coffee
Cafe, Coffee Shop, Australian, Coffee
Market Lane Coffee is another popular boutique coffee roastery and retailer in Melbourne. Three of its six Melbourne locations are in the city centre – two coffee shops at Queen Victoria Market and one on Collins Street. Market Lane Coffee sustainably sources its beans from the best growers in the world, and it roasts the beans in small batches at its Prahran Market roastery.
Everyday Coffee Midtown
Cafe, Coffee Shop, Coffee
Cosy Everyday Coffee Midtown is known for its minimalist decor, sweet treats and good coffee. The aforementioned sweets include Loafer pastries, as well as biscuits and banana bread that are baked in house daily. Everyday Coffee roasts its beans at both Coffee Supreme and Bureau in Melbourne. Noteworthy brews include the All Day Espresso Blend and single-origin selections from Ethiopia, Kenya and Guatemala.
Sbriga Espresso Bar
Coffee Shop, Coffee, Italian
Sbriga calls itself a Roman-inspired espresso bar with a Melbourne soul. Inside you'll find a timber-panelled wall, artichoke-shaped lights handmade by the owner, and a bicycle hanging from the ceiling. Sbriga Espresso Bar uses Melbourne-based Allpress house coffee blends and single origins. Food-wise, there's bread from Noisette, Dolcetti biscottini and pizza lingue, which is an Italian-inspired pizza made in house.
Volcanic Iceland Epic Trip
meet our Local Insider
Hanna
HOW LONG HAVE YOU BEEN A GUIDE?
2 years.
WHAT DO YOU LOVE ABOUT YOUR JOB?
It's the personal contact, the personal experiences. I love meeting people from all over the world... I really like getting to know everyone and feeling like I'm traveling with a group of friends.
WHAT DESTINATION IS ON YOUR TRAVEL BUCKET-LIST?
I have so many places on my list, but I would really lobe to go to Africa. I consider myself an "adventure girl" and Africa feels like the ULTIMATE adventure!
Every CULTURE TRIP Small-group adventure is led by a Local Insider just like Hanna.

KEEN TO EXPLORE THE WORLD?
Connect with like-minded people on our premium trips curated by local insiders and with care for the world
Since you are here, we would like to share our vision for the future of travel - and the direction Culture Trip is moving in.
Culture Trip launched in 2011 with a simple yet passionate mission: to inspire people to go beyond their boundaries and experience what makes a place, its people and its culture special and meaningful — and this is still in our DNA today. We are proud that, for more than a decade, millions like you have trusted our award-winning recommendations by people who deeply understand what makes certain places and communities so special.
Increasingly we believe the world needs more meaningful, real-life connections between curious travellers keen to explore the world in a more responsible way. That is why we have intensively curated a collection of premium small-group trips as an invitation to meet and connect with new, like-minded people for once-in-a-lifetime experiences in three categories: Culture Trips, Rail Trips and Private Trips. Our Trips are suitable for both solo travelers, couples and friends who want to explore the world together.
Culture Trips are deeply immersive 5 to 16 days itineraries, that combine authentic local experiences, exciting activities and 4-5* accommodation to look forward to at the end of each day. Our Rail Trips are our most planet-friendly itineraries that invite you to take the scenic route, relax whilst getting under the skin of a destination. Our Private Trips are fully tailored itineraries, curated by our Travel Experts specifically for you, your friends or your family.
We know that many of you worry about the environmental impact of travel and are looking for ways of expanding horizons in ways that do minimal harm - and may even bring benefits. We are committed to go as far as possible in curating our trips with care for the planet. That is why all of our trips are flightless in destination, fully carbon offset - and we have ambitious plans to be net zero in the very near future.