The Top 10 Things Every Texan Art Lover Needs To Experience

From museums and art galleries to home tours, graffiti and art festivals, the state of Texas proffers a plethora of interesting, diverse and cultural experiences for any and every art lover. Discover the top 10 art experiences to have in Texas.
Visit the McNay Art Museum
Museum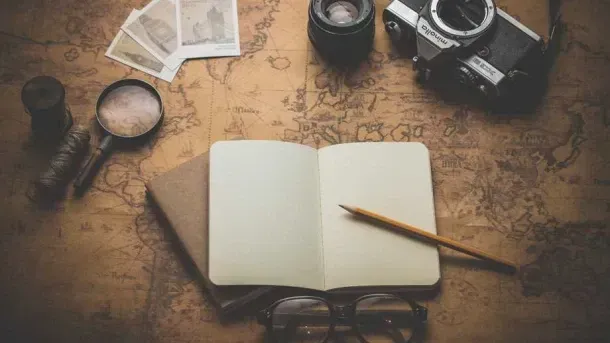 The
McNay Art Museum
of San Antonio was founded by a woman named Marion Koogler, a native of Ohio who married Texan Sergeant McNay. When McNay passed away in 1918, Marion moved to San Antonio and, along with her new husband, commissioned the construction of a 24-room Spanish Colonial-Revival home that is now the heart of the McNay Art Museum. When she died in 1950, Marion contributed over 700 pieces of art, her home, and her land to found the first modern art museum in Texas. With over 20,000 pieces of art ranging from nineteenth, twentieth and twenty-first century American and European paintings and sculptures to art of Medieval and Renaissance times, the McNay Art Museum is a must for any art lover. Be sure to check online for the continuously changing current exhibitions.
Experience the Arts in Marfa
Art Gallery, Shop
Marfa, Texas, a small town on the Chihuahua desert, is a hotspot for art tourism.
Marfa
as an art scene began in he 1970s when artist Donald Judd left New York City and obtained an Army base in the small West Texas town. Judd packed the base with art, including his signature, famous boxes. Now, Marfa is home to a large art scene. Find Arber & Sons Editions, a lithograph and woodcuts shop, or the Bismarck Art Gallery, which exhibits contemporary art from around the world. Other stops include the
Chinati Foundation
, Exhibitions 2D, the Greasewood Gallery, the Inde/Jacobs Gallery and
Ballroom Marfa
.
Visit the Houston Art and Museum District
A must-do for any art lover in Texas, the Houston Art and Museum District, southwest of the city's downtown, is a grouping of around 20 cultural organizations and museums that attract almost 9 million visitors a year. The district is home to the country's sixth largest art museum (the Houston Museum of Fine Arts), the Houston Contemporary Arts Museum, the Houston Center for Contemporary Craft, the Houston Center for Photography and the Lawndale Art Center. Other components of the district include DiverseWorks (presenting performing, visual and literary art), Rice University's Rice Gallery and the Menil Collection (exhibiting the works of John and Dominique de Menil).
Destinations Unlocked:
Let our travel expert Stefano help you find your perfect Culture trip
Looking for an expert's perspective?
Uncover my top 3 recommended places from each continent on the map.
CentralAmerica
1. Guatemala
An express adventure for those with limited time off. Prepare yourself incredible experiences. You will hike a volcano, visit mayan temples and witness a ceremony and take in beautiful colonial Antigua.
CentralAmerica
2. Belize
A quick trip not too far away for those seeking a relaxing mini break. You will have plenty of free time to relax but also some awesome activities to experience the rainforest and the caribbean sea.
CentralAmerica
3. Mexico
An exciting mini trip exploring the lesser known colonial towns of central Mexico. This is hte perfect trip for someone with limited time off and still wants to turn on explorer mode and do something different.
SouthAmerica
1. Ecuador
A remarkable 8 days adventure through the Andes and the Amazon rainforest. The best choice for adventure seekers wishing to visit the 2 most iconic areas of South America, in only 1 week and no flights.
SouthAmerica
2. Peru
An alternative itinerary to classic Peru, from Cusco to Arequipa. This itinerary is great combination of highlights Cusco and Machu Picchu with the lesser known Arequipa and Colca Canyon.
Europe
1. Italy
The ultimate Italian experience from the vibrant streets of Naples to the breathtaking sceneries of the Amalfi Coast followed by Matera and down to Puglia with its golden beaches, intense flavours and fascinating destinations.
Europe
2. Scotland
Embark on this great adventure starting from London all the way to Scotland with a true Scottish experience made of breathtaking sceneries, whisky tasting and ..lots of fun! Ideal for train lovers and explorers.
Europe
3. Portugal
A wonderful train journey around Portugal, from the romantic city of Porto to the Douro Valley, to the beautiful Aveiro all the way to Lisbon and Sintra. The perfect trip to train, culinary and culture lovers.
Asia
1. South Korea
Discover incredible temples, mountains and modern cities on this 10 day adventure. This trip is perfect for those seeking immersion in the cuisine, culture and natural wonders of South Korea.
Asia
2. Thailand
From Bankgok to Angkor Wat to Ho Chi Minh City and everything in between - adventure through the heart of South-East Asia. Taste the delights, see history brought to life and unwind on a Mekong River cruise.
Asia
3. Sri Lanka
A fantastic adventure that showcases Sri Lanka's fantastic landscapes, wildlife and flavours. With 3 epic rail journeys, 3 UNESCO heritage sites and time to relax, this trip has loads to offer at a great price
Africa
1. Morocco
An epic journey across Morocco: from Casablanca to Marrakech, through the blue city of Chefchaouen to the wonders of the desert and deep to the High Atlas Mountains - this trip has it all! Ideal for true explorers!
Africa
2. Egypt
From Cairo to Aswan, this trip brings the land of the pharaohs to life. You'll visit the Pyramids, Valley of the Kings and Luxor Temple and cruise down the Nile in style. This is the perfect way to explore Egypt.

Attend the Kerrville Chalk Festival
The Kerrville Chalk Festival showcases local artists and practiced street painters, molding a creative environment for the entire Hill Country community. The festival was shaped out of a desire for a family-oriented occasion that celebrates creativity, culture and community. Chalk art, which began in Italy during the 16th century, can be a long, demanding and meticulous creative process that is truly incredible to observe. At the festival, a large array of artists contributes to large-scale street chalk paintings to be enjoyed along with live music and delicious food.
Attend the Cottonwood Arts Festival
Held every May and October, the Cottonwood Arts Festival in Richardson's Cottonwood Park has been a major component of the city's culture for 45 years. Held the first full weekend of the month, the festival boasts over 250 artists – local, national and international – whose exhibitions create an eclectic outdoor gallery. These exhibitions participate in an array of categories, from 2D and 3D mixed media to ceramics, glass, jewelry, photography and sculpture. In addition to the fine art pieces, the festival presents local bands, delicious food and great shopping.
Take in the Rothko Chapel
Building

In 1971, John and Dominique de Menil founded the
Rothko Chapel
in Houston, Texas, with the purpose of creating an intimate space for persons of every belief system to find
sanctuary
. With over 60,000 visitors a year, the
Rothko Chapel
's interior proves to be a significant work of modern art. The building is octagonal in shape and displays 14 Mark Rothko paintings inside. On the court, view,
Broken Obelisk
, a sculpture created by Barnett Newman in remembrance of Martin Luther King, Jr.
View Old Historic Art in the Texas Capitol
Building, Museum, University

Texas' state capitol in Austin houses almost 300 paintings, over 150 pieces of art on paper, almost 30 sculptures and over 15 monuments on its surrounding acres. The capitol building itself, both on the inside and the exterior, also proves a work of art and a thing of beauty. In addition to the artistic appeal of the capitol's art pieces, these works aid in the formation of the story of the Lone Star State, its people and its land. On the first floor, one will find William Henry Huddle's The Surrender of Santa Anna and David Crockett as well as statues of Sam Houston and Stephen F. Austin. There are also many portraits (Lyndon B. Johnson, Barbara Jordan), battlescene paintings (Battle of San Jacinto, Dawn at the Alamo) and landscape paintings (Ranger Escort West of the Pecos, Fording the Pecos River).
Visit the 500X Gallery
Art Gallery, Park
The
500X Gallery
located near Deep Ellum, Dallas, is one of the oldest artist-run galleries in Texas and houses the work of many budding Dallas artists. The bohemian-eqsue gallery finds home in a historic 1915 tire factory and air-conditioning warehouse. 500X has proved to be an important entry point for up-and-coming artists in the Dallas/Fort Worth art scene. The eclectic gallery proves an excellent place for a different type of art experience as one observes pieces of art whose creators were not limited by dealer restrictions.
Volcanic Iceland Epic Trip
meet our Local Insider
Hanna
HOW LONG HAVE YOU BEEN A GUIDE?
2 years.
WHAT DO YOU LOVE ABOUT YOUR JOB?
It's the personal contact, the personal experiences. I love meeting people from all over the world... I really like getting to know everyone and feeling like I'm traveling with a group of friends.
WHAT DESTINATION IS ON YOUR TRAVEL BUCKET-LIST?
I have so many places on my list, but I would really lobe to go to Africa. I consider myself an "adventure girl" and Africa feels like the ULTIMATE adventure!
Every CULTURE TRIP Small-group adventure is led by a Local Insider just like Hanna.

KEEN TO EXPLORE THE WORLD?
Connect with like-minded people on our premium trips curated by local insiders and with care for the world
Since you are here, we would like to share our vision for the future of travel - and the direction Culture Trip is moving in.
Culture Trip launched in 2011 with a simple yet passionate mission: to inspire people to go beyond their boundaries and experience what makes a place, its people and its culture special and meaningful — and this is still in our DNA today. We are proud that, for more than a decade, millions like you have trusted our award-winning recommendations by people who deeply understand what makes certain places and communities so special.
Increasingly we believe the world needs more meaningful, real-life connections between curious travellers keen to explore the world in a more responsible way. That is why we have intensively curated a collection of premium small-group trips as an invitation to meet and connect with new, like-minded people for once-in-a-lifetime experiences in three categories: Culture Trips, Rail Trips and Private Trips. Our Trips are suitable for both solo travelers, couples and friends who want to explore the world together.
Culture Trips are deeply immersive 5 to 16 days itineraries, that combine authentic local experiences, exciting activities and 4-5* accommodation to look forward to at the end of each day. Our Rail Trips are our most planet-friendly itineraries that invite you to take the scenic route, relax whilst getting under the skin of a destination. Our Private Trips are fully tailored itineraries, curated by our Travel Experts specifically for you, your friends or your family.
We know that many of you worry about the environmental impact of travel and are looking for ways of expanding horizons in ways that do minimal harm - and may even bring benefits. We are committed to go as far as possible in curating our trips with care for the planet. That is why all of our trips are flightless in destination, fully carbon offset - and we have ambitious plans to be net zero in the very near future.