10 Fun Things to Do & See in Dallas

There are some big things that make Dallas an incredible city. They have larger than life sports teams, spectacular universities, and numerous famous celebrities call it home. But what are the smaller things that make Dallas a fantastic place? Read our list to discover 10 fun things to do and see in Dallas, TX.
Dallas Arboretum and Botanical Garden
Aquarium, Botanical Garden
Dallas Arboretum and Botanical Garden
Beautiful public garden This lovely arboretum has over 20 gardens and groves of exquisite flowers, trees, and other lush plant life. Spend the day strolling around the gorgeous landscape in the warm Dallas sun, while learning about the foliage that grows there. In addition to educational programs and camps, the arboretum hosts many other events. Be on the lookout for their concert series, marathons, workshops, holiday shows, after hours adult events, and kids' science labs. You can also enjoy tea on the terrace as you snack on elegant appetizers overlooking the scenery. Price: Budget Opening Hours: 9:00am-5:00pm Monday-Sunday Watch out for: plethora of dining options Address and Telephone: 8525 Garland Rd. Dallas, TX, USA, +1 214 515 6615
Dallas World Aquarium
Aquarium, Zoo
Dallas World Aquarium
Aquatic wonderland Dallas can get pretty hot at times, and if you don't have a pool, you need a way to cool off. Even if you can't get into the water at the Dallas World Aquarium, being surrounded by it might help. Explore an underwater wonderland and see dozens of fascinating species from all over the world, which you won't see anywhere else except the deep blue sea. The aquarium has tons of exhibits, feeding hours, and talks, which are all great opportunities to learn about fish, reptiles, and more. Surprisingly, the aquarium is also a popular venue for special events, giving occasions a beautiful aquatic theme. Eat lunch at one of the three restaurants and cafes before you run to the touch tanks! Price: Mid-Range Opening Hours: 9:00am-5:00pm Monday-Sunday Watch out for: conservation discussions Address and Telephone: 1801 N. Griffin St. Dallas, TX, USA, +1 214 720 2224

Wildlife habitats
Lions and tigers and bears, oh my! See all of your furry friends at the Dallas Zoo, from the biggest and brightest animals, like elephants, giraffes, and cheetahs, to the tinier birds, snakes, and reptiles. For more special access, look into the Backstage Safari, an opportunity to learn about how the zoo is run, the care of endangered species, and more behind-the-scenes fun. There are numerous exhibits to explore, including special feeding times and a dinosaur discovery to learn about times past. The zoo hosts many special events and is also a poplar venue for people to celebrate their own special occasions. Be on the lookout for camps and educational programs in addition to nighttime events, such as a night hike or sleepover! Price: Budget Opening Hours: 9:00am-5:00pm Monday-Sunday Watch out for: penguins! Address and Telephone:
650 S. R.L. Thornton Freeway Dallas, TX, USA
Dallas Museum of Art
Museum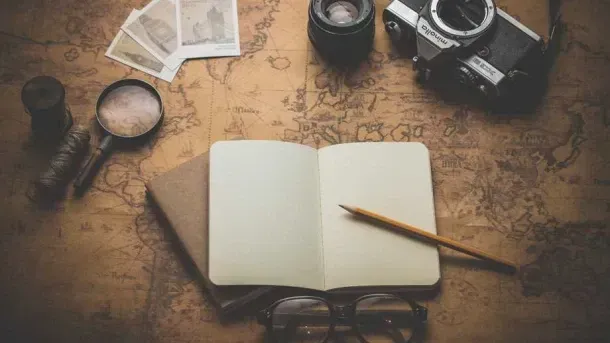 Arts and culture museum
Appropriately located in the arts district, this downtown Dallas museum is home to exquisite works of art from all over the world. There is also a special exhibit that caters specifically to Texas artists, both well known and up and coming, and you can see paintings from famous artists in addition to photographs, drawings, sculptures, tapestries, old-world flatware and furniture, and more. There are dozens of mediums and cultures represented, so there's an opportunity to learn all about the origination of such beautiful creativity. The museum also participates in an exchange program where they share and exchange different pieces with other museums all over the world. Price: Budget Opening Hours: 11:00am-5:00pm Tuesday & Wednesday and Friday-Sunday, 11:00am-9:00pm Thursday Watch out for: rotating exhibitions Address and Telephone:
1717 N. Harwood Dallas, TX, USA
Zero Gravity Thrill Park
Amusement Park
Unconventional amusement park
Are you an adrenaline junkyie with a need for speed? Get your fix at the Zero Gravity Thrill Park, an intense theme park is ideal for those looking for extreme fun! Try rides such a a bungee jump from a seven-story platform, a 130-ft drop free fall attraction, the Texas Blastoff (which is a kind of giant slingshot that will send you soaring 150 ft in the air at 70 mph in only 1.2 seconds), and finally, the Skycoaster, which shoots you 110 ft. in the air at 60mph, and then you have to pull your own cord to release yourself! If heights and speed don't faze you, definitely check out the Zero Gravity Thrill Park. You can also get video footage of your crazy adventures, so even your most skeptical friends will believe you! Price: Mid-Range Opening Hours: 2:00pm-10:00pm Monday-Thursday, 2:00pm-Midnight Friday & Saturday, Noon-10:00pm Sunday Watch out for: safety restrictions and release forms Address and Telephone:
11131 Malibu Dr. Dallas, TX, USA
Dallas Bath House | ©Marcia Cirillo/Flickr
Bath House Cultural Center
Building, Museum
Bath House Cultural Center
Transformed performing arts center This art deco building was built in the early 1930s as a traditional bathhouse. Located near White Rock Lake, the bathhouse was a place for swimmers to rent bathing suits, use lockers and changing rooms, and purchase snacks and fun lake activities from concession stands. It was closed 20 years later in 1953, but reopened in 1981 as a cultural center, with a 116-seat theatre, three gallery spaces, small museum, and other multi-purpose facilities. Take a brief tour of the center to learn more about the rich history of the bathhouse, or alternatively, to discover the art exhibits and upcoming performances and events. Price: Budget Opening Hours: Noon-6:00pm (10:00pm on performance nights) Tuesday-Saturday, Watch out for: frequent live productions Address and Telephone: 521 E. Lawther Dr. Dallas, TX, USA, +1 214 670 8749

Lofty Dallas landmark
At 561 ft. tall, the Reunion Tower is an observation tower with 360-degree views of the city of Dallas. The observation deck level features interactive and digital experiences, including information about Dallas history, the Reunion Tower itself, and more, and there are also numerous telescopes to get a close-up view of the skyline. Pop into the Cloud Nine café for a snack or refreshing drink or eat at Five Sixty, a Wolfgang Puck fine dining restaurant located in the top, rotating floor. Eat a delicious gourmet meal while enjoying incredible views that overlook the city. The tower is also connected to the Hyatt Regency Hotel, so it's perfect for visitors who want to stay close by to this Dallas attraction. Price: Mid-Range Opening Hours: 9:00am-6:00pm Monday-Friday Watch out for: make reservations at the eating establishments Address and Telephone:
300 Reunion Blvd. East Dallas, TX, USA
Klyde Warren Park
Dog Park, Park

Popular public park
Most parks are just open green spaces for people to stroll around for fresh air, but not Klyde Warren Park! This public space is a hub of activities and events hosted all year long. For the body, enjoy Sunday morning yoga, Wednesday night Zumba, or Saturday afternoon tai chi and boot camp. For your mind, attend a pleasant outdoor meditation or take a guided tour of the city skyline, while learning historical facts about Dallas. For your appetite, there are a variety of food trucks at the park nearly every day, including an ice cream truck! You can also take a free art class or listen to a concert, and if you want a more traditional park experience, you can relax in the sun, play chess, bring your dog to the dog park, or participate in a group sport. Price: Budget Opening Hours: 6:00am-11:00pm Monday-Sunday Watch out for: free wifi throughout the park Address and Telephone:
2012 Woodall Rodgers Freeway Dallas, TX, USA
White Rock Lake
Natural Feature, Park
Peaceful lake
Once a privately owned reservoir located on over 1,000 acres of land, the lake (and adjacent park) is an amazing place to spend the day. The lake is a popular site for mild water activities, such as kayaking and sailing, and the park has a 10 mile hiking and biking trail, in addition to it being a great site for bird watching. This spot features both a dog park and picnic areas, and the lake is in very close proximity to the White Rock Lake Museum, Bath House Cultural Center, and Dallas Arboretum. Rent a pavilion to have a private family event or stay active by taking a stroll around the scenic waterfront. Price: Budget Watch out for: urban legend, Lady of White Rock Lake Address and Telephone
: 8300 E. Lawther Dr. Dallas, X, USA
The Sixth Floor Museum
Library, Memorial, Museum

Small historic museum
On the fateful day of November 22, 1963, 35th president John F. Kennedy was assassinated at Dealey Plaza in Dallas, TX. Now, Dealey Plaza has been converted into a memorial for the late President and houses the Sixth Floor Museum, a place to learn all about that historic day, and the life and death of the president. Watch short films, see photographs, hear first-hand testimonies, discover artifacts, and more. The museum also has a full library and reading room for more literature on the subject in addition to information about other Dallas history. Be sure to check out the educational, youth, and teaching programs that are available. Price: Mid-Range Opening Hours: Noon-6:00pm Monday, 10:00am-6:00pm Tuesday-Sunday Watch out for: advanced tickets to avoid lines Address and Telephone:
411 Elm St. Dallas, TX, USA
By: Shyla Watson
Volcanic Iceland Epic Trip
meet our Local Insider
Hanna
HOW LONG HAVE YOU BEEN A GUIDE?
2 years.
WHAT DO YOU LOVE ABOUT YOUR JOB?
It's the personal contact, the personal experiences. I love meeting people from all over the world... I really like getting to know everyone and feeling like I'm traveling with a group of friends.
WHAT DESTINATION IS ON YOUR TRAVEL BUCKET-LIST?
I have so many places on my list, but I would really lobe to go to Africa. I consider myself an "adventure girl" and Africa feels like the ULTIMATE adventure!
Every CULTURE TRIP Small-group adventure is led by a Local Insider just like Hanna.

KEEN TO EXPLORE THE WORLD?
Connect with like-minded people on our premium trips curated by local insiders and with care for the world
Since you are here, we would like to share our vision for the future of travel - and the direction Culture Trip is moving in.
Culture Trip launched in 2011 with a simple yet passionate mission: to inspire people to go beyond their boundaries and experience what makes a place, its people and its culture special and meaningful — and this is still in our DNA today. We are proud that, for more than a decade, millions like you have trusted our award-winning recommendations by people who deeply understand what makes certain places and communities so special.
Increasingly we believe the world needs more meaningful, real-life connections between curious travellers keen to explore the world in a more responsible way. That is why we have intensively curated a collection of premium small-group trips as an invitation to meet and connect with new, like-minded people for once-in-a-lifetime experiences in three categories: Culture Trips, Rail Trips and Private Trips. Our Trips are suitable for both solo travelers, couples and friends who want to explore the world together.
Culture Trips are deeply immersive 5 to 16 days itineraries, that combine authentic local experiences, exciting activities and 4-5* accommodation to look forward to at the end of each day. Our Rail Trips are our most planet-friendly itineraries that invite you to take the scenic route, relax whilst getting under the skin of a destination. Our Private Trips are fully tailored itineraries, curated by our Travel Experts specifically for you, your friends or your family.
We know that many of you worry about the environmental impact of travel and are looking for ways of expanding horizons in ways that do minimal harm - and may even bring benefits. We are committed to go as far as possible in curating our trips with care for the planet. That is why all of our trips are flightless in destination, fully carbon offset - and we have ambitious plans to be net zero in the very near future.