The Best Restaurants In Durham, Raleigh And Chapel Hill

North Carolina's three main university towns Raleigh, Durham and Chapel Hill boast some of the state's most exciting museums, cultural events and award-winning restaurants. From innovative chefs to Southern comfort cooking, we've updated our previous guide to bring you 10 more outstanding eateries in Raleigh, Durham and Chapel Hill.
Bida Manda interior | Courtesy Bida Manda
Bida Manda
Restaurant, Asian, Thai, Vietnamese
Bida Manda
was a true gastronomical novelty: one of the first authentic
Laotian
restaurants in the whole country. The name translates from Sanskrit as 'father and mother', encapsulating the family-owned nature of business. The menu is filled with traditional tastes right from the owners' own childhood recipes, and the interior is decorated by family-inspired pictures, following a down-to-earth design to ensure a faithful glimpse into Laos culture. The restaurant, led by excellent chef Lon Bousanga, has played host to celebrity guests like
Billy Joel
and members country rock band the Avett Brothers. A little gem in Raleigh with a reputation and guest lists that any New York-based venue would envy.
Big Ed's City Market interior | Courtesy Big Ed's City Market
Big Ed's City Market Restaurant
Restaurant, American, Vegetarian, Vegan

What makes
Big Ed's City Market Restaurant
special in the region is certainly its true Southern kitchen and culture. Set in Raleigh's' City Market, the interior resembles with a cultural museum by displaying household and other objects abundantly. The original place was opened in 1958 by Big Ed Watkins, who acted as his mother's right–hand when preparing meals for workers. Today's venue was established in 1989 and earned its reputation by serving county-style rich breakfasts, featuring classical Southern tastes, including local egg specialties, variety of whole egg omelettes, meat biscuits and burgers. This is a great place to start the day with a bumper Southern brunch.
An Cuisines
Restaurant, Asian
An Cuisines
is set in a modern interior and features pan-
Asian
fusion dishes, with the best sushi in town. Though sushi and meat seem an odd combination, An Cuisines excels in both. The restaurant's beef is praised universally, while the sushi bar is good enough to make a curious one-time visitor into a loyal returning guest. The venue features special signature rolls and a great variety of small and large plate options, from which the sea bass brochette and pork kimchi hot pot are to die for. An ideal place both for fine-dining as well as for a casual evening out, with service that echoes warm Asian hospitality and impeccable Southern attentiveness.
The Fearrington House Restaurant
Inn, Hotel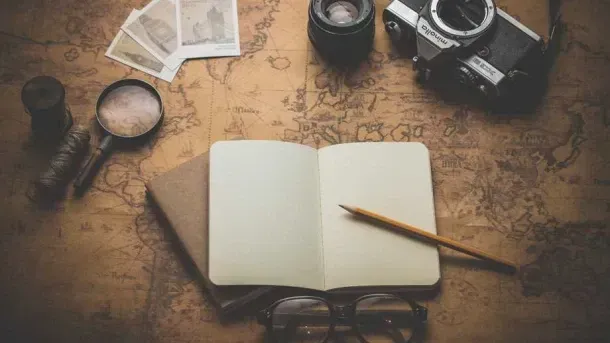 Nestled between Chapel Hill and Durham in the picturesque Fearrington Village, The Fearrington House Restaurant is part of the five star Fearrington House hotel. The Restaurant is the only AAA Five Diamond restaurant in the USA with Green Certification and is frequently named among the top 10 venues in the country. Acclaimed Chef Colin Bedford's contemporary American menu is changes continually, keeping his staff on their toes, creatively. Fish and meat specialties such as rosemary cured lamb and roasted heritage farm pork are delectable. The setting is likewise stunning: a white-columned house with rustic charm in a beautifully green surroundings.
Herons
Restaurant, American, Vegetarian, Vegan
Herons
, the luxurious signature restaurant of
Umstead Hotel
, is one of the area's high-end venues. A Condé Nast Traveler-recognised restaurant that also earned a Forbes five-star and AAA Five Diamond certifications, Herons serves refined American food, from delectable breakfast, lunch, and dinner selections to Chef-tasting samples. Creative, seasonally inspired flavors, some even grown in the restaurant's own garden, are presented from the fully open kitchen, while lengthy windows give out onto the surrounding scenery and art lines the walls.
Lantern
Lantern is an exciting fusion restaurant that blends Asian-influenced recipes with Southern ingredients, creating something new and innovative. Led by brother-sister chef duo Andrea and Brendan Reusing, Lantern opened in 2002 and defines its success not only by the exceptional tastes but also by a close-knit team-work. The venue gradually became a destination restaurant, making it tough for locals to walk in and find a seat in their favourite spot. The venue's special treat is the famous Lantern Table, which accommodates up to 45 guests for seated dinner.
Lantern, 423 West Franklin Street, Chapel Hill, NC, USA, +1 919 969 8846
Destinations Unlocked:
Let our travel expert Stefano help you find your perfect Culture trip
Looking for an expert's perspective?
Uncover my top 3 recommended places from each continent on the map.
CentralAmerica
1. Guatemala
An express adventure for those with limited time off. Prepare yourself incredible experiences. You will hike a volcano, visit mayan temples and witness a ceremony and take in beautiful colonial Antigua.
CentralAmerica
2. Belize
A quick trip not too far away for those seeking a relaxing mini break. You will have plenty of free time to relax but also some awesome activities to experience the rainforest and the caribbean sea.
CentralAmerica
3. Mexico
An exciting mini trip exploring the lesser known colonial towns of central Mexico. This is hte perfect trip for someone with limited time off and still wants to turn on explorer mode and do something different.
SouthAmerica
1. Ecuador
A remarkable 8 days adventure through the Andes and the Amazon rainforest. The best choice for adventure seekers wishing to visit the 2 most iconic areas of South America, in only 1 week and no flights.
SouthAmerica
2. Peru
An alternative itinerary to classic Peru, from Cusco to Arequipa. This itinerary is great combination of highlights Cusco and Machu Picchu with the lesser known Arequipa and Colca Canyon.
Europe
1. Italy
The ultimate Italian experience from the vibrant streets of Naples to the breathtaking sceneries of the Amalfi Coast followed by Matera and down to Puglia with its golden beaches, intense flavours and fascinating destinations.
Europe
2. Scotland
Embark on this great adventure starting from London all the way to Scotland with a true Scottish experience made of breathtaking sceneries, whisky tasting and ..lots of fun! Ideal for train lovers and explorers.
Europe
3. Portugal
A wonderful train journey around Portugal, from the romantic city of Porto to the Douro Valley, to the beautiful Aveiro all the way to Lisbon and Sintra. The perfect trip to train, culinary and culture lovers.
Asia
1. South Korea
Discover incredible temples, mountains and modern cities on this 10 day adventure. This trip is perfect for those seeking immersion in the cuisine, culture and natural wonders of South Korea.
Asia
2. Thailand
From Bankgok to Angkor Wat to Ho Chi Minh City and everything in between - adventure through the heart of South-East Asia. Taste the delights, see history brought to life and unwind on a Mekong River cruise.
Asia
3. Sri Lanka
A fantastic adventure that showcases Sri Lanka's fantastic landscapes, wildlife and flavours. With 3 epic rail journeys, 3 UNESCO heritage sites and time to relax, this trip has loads to offer at a great price
Africa
1. Morocco
An epic journey across Morocco: from Casablanca to Marrakech, through the blue city of Chefchaouen to the wonders of the desert and deep to the High Atlas Mountains - this trip has it all! Ideal for true explorers!
Africa
2. Egypt
From Cairo to Aswan, this trip brings the land of the pharaohs to life. You'll visit the Pyramids, Valley of the Kings and Luxor Temple and cruise down the Nile in style. This is the perfect way to explore Egypt.
The Little Dipper Fondue on Main
The Little Dipper Fondue on Main
Unsurprisingly, The Little Dipper Fondue on Main is all about fondue. While fondue is rightly considered a classic Swiss speciality, at The Little Dipper everything comes with dipping sauces, which are praised county-wide. Choose from over 20 types of homemade, unique sauces and enjoy how they just melts over the samples of premium meat, fresh seafood or vegetables. Though the venue offers a three-course meal comprising cheese selections, appetizers and plates to share, opting for other assortments is available from the a la carte menu, lining up excellent flavours delivered right from local farms. Once finished with the main courses, you can go right on dipping with the mouth-watering chocolate fondue, an excellent closing ceremony at this exclusive melting pot.
The Little Dipper Fondue on Main, Brightleaf Square, 905 West Main Street, Suite 21A, Durham, NC, USA, +1 910 251 0433
Mateo Bar de Tapas
Restaurant, Contemporary

Mateo Bar de Tapas
is the area's hottest
Spanish
kitchen. Located in downtown Durham in a former Book Exchange building, the venue lives up to all expectations when it comes to food, décor and the inevitable Iberian vibe. Offering a rich selection or Spanish flavours, some dishes are even given with a local touch, causing such flavour combinations as the BBQ pork with piquillo cheese or the roasted bone marrow with oxtail marmalade and spring onion. Besides the taste fusions created by chef Matthew Kelly, Mateo also boasts a great wine and sherry selection that are easily matched to any of the dishes by the attentive and knowledgeable staff.
Named as the Triangle's best restaurant of 2014,
ONE
is a unique place fusing the skills, 26 years of experience and taste of two acclaimed chefs, Daniel Ryanand and Kim Floresca, who worked at numerous well-renowned places before creating ONE. Modern, chic interiors, leather chairs and dark wooden tables with floor-to-ceiling wine stand, ONE is an upscale restaurant with a fully open show kitchen and a knowledgeable sommelier, Seas Rouch, who takes credit for the acclaimed wine list. ONE serves contemporary American tastes with seasonally changing menu; dishes are grouped by their nature such as 'roots & bounty', 'land & sea', making the menu decorative and distinctive. If you're looking for the best value for money, try out the Chef's tasting menu to receive a full culinary journey through ONE's kitchen
Tonali
Restaurant, Mexican
Durham's most admired authentic
Mexican
treasure,
Tonali
is commended for its food and atmosphere equally. Excellent food, goodly portions and impeccable service all lead to a slightly pricey meal but definitely one that's worth the money. Shrimp ceviches tostadas, steak hurache and the fish tacos are delicious samples from the menu, which changes weekly and receives its ingredients directly from local farms. Accompanying the traditional food, you'll also find all the usual Mexican drinks, from dark and amber beers to more unusual traditional Mexican drinks such as Micheladas, Charro Negro, Paloma and Jarritos.
Volcanic Iceland Epic Trip
meet our Local Insider
Hanna
HOW LONG HAVE YOU BEEN A GUIDE?
2 years.
WHAT DO YOU LOVE ABOUT YOUR JOB?
It's the personal contact, the personal experiences. I love meeting people from all over the world... I really like getting to know everyone and feeling like I'm traveling with a group of friends.
WHAT DESTINATION IS ON YOUR TRAVEL BUCKET-LIST?
I have so many places on my list, but I would really lobe to go to Africa. I consider myself an "adventure girl" and Africa feels like the ULTIMATE adventure!
Every CULTURE TRIP Small-group adventure is led by a Local Insider just like Hanna.

KEEN TO EXPLORE THE WORLD?
Connect with like-minded people on our premium trips curated by local insiders and with care for the world
Since you are here, we would like to share our vision for the future of travel - and the direction Culture Trip is moving in.
Culture Trip launched in 2011 with a simple yet passionate mission: to inspire people to go beyond their boundaries and experience what makes a place, its people and its culture special and meaningful — and this is still in our DNA today. We are proud that, for more than a decade, millions like you have trusted our award-winning recommendations by people who deeply understand what makes certain places and communities so special.
Increasingly we believe the world needs more meaningful, real-life connections between curious travellers keen to explore the world in a more responsible way. That is why we have intensively curated a collection of premium small-group trips as an invitation to meet and connect with new, like-minded people for once-in-a-lifetime experiences in three categories: Culture Trips, Rail Trips and Private Trips. Our Trips are suitable for both solo travelers, couples and friends who want to explore the world together.
Culture Trips are deeply immersive 5 to 16 days itineraries, that combine authentic local experiences, exciting activities and 4-5* accommodation to look forward to at the end of each day. Our Rail Trips are our most planet-friendly itineraries that invite you to take the scenic route, relax whilst getting under the skin of a destination. Our Private Trips are fully tailored itineraries, curated by our Travel Experts specifically for you, your friends or your family.
We know that many of you worry about the environmental impact of travel and are looking for ways of expanding horizons in ways that do minimal harm - and may even bring benefits. We are committed to go as far as possible in curating our trips with care for the planet. That is why all of our trips are flightless in destination, fully carbon offset - and we have ambitious plans to be net zero in the very near future.