Top 7 Places In The U.S. To See Native American Art

Across the United States, there are a number of museums and exhibits that focus on Native American cultures. Some focus on history, some focus on archaeology, and some focus on art. These seven great museums all seek innovative ways to creatively express Native American narratives through their collections. All of these museums both inform and express beauty.
National Museum of the American Indian
Museum

Covering about 12,000 years of Native American history, the
National Museum of the American Indian
in New York archives approximately 1,200 different Native American cultures primarily from the United States, but it also contains items from Canada, Latin America, and the Caribbean. The museum contains not only historical artwork but it also holds modern and contemporary art. Current exhibitions include
Meryl McMater: Second Self
(a photographed portrait series), Cerámica de los Ancestros: Central America's Past Revealed (an exhibition of Central American ceramics), and Glittering World: Navajo Jewelry of the Yazzie Family (an exhibition of jewelry that explores art's meaning in culture).
American Museum of Natural History
Library, Museum, Park

Looking at Native Americans from North, Central, and South Americas, the
American Museum of Natural History
brilliantly displays the great cultural breadth of Native American culture. Five exhibitions focus on American Indians. Notably, the
Hall of Northwest Coast Indians
, which opened in 1900, is the oldest exhibit of the museum. It contains items from a number of tribes, including the Haida and Tlingit, and it holds 'The Great Canoe,' which is an enormous entity that spans the exhibit's entrance.
Museum of Indian Arts and Culture
Museum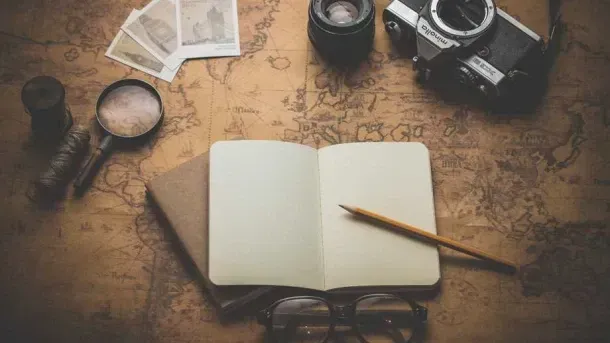 The
Museum of Indian Arts and Culture
tells the stories of Native Americans in the
Southwest
from prehistory to the modern day. One exhibit,
Here, Now, and Always
, uses a combination of oral tradition and artifacts to explain the Southwest's peoples. Narrations from elders, scholars, and others accompany items on display. One current exhibit,
Courage and Compassion: Native Women Sculpting Women
displays sculptures by Native American women in the 20th and 21st centuries using traditional techniques. This shows one way that tradition has continued in the Southwest.
Carnegie Museum of Natural History
Museum

Native Americans' relationship to the natural world is the primary focus of the Alcoa Foundation Hall of American Indians in the
Carnegie Museum of Natural History
. To span across the US, Alcoa includes items from the Tlingit, Hopi, Lakota, and Iroquois. The exhibit primarily focuses on contemporary lives of Native Americans, mainly from the 19th and 20th centuries. One important item the museum features is a headdress that was likely Sitting Bull's.
Heard Museum
The Heard Museum has over 40,000 pieces, which focus on the Southwest and contemporary art from North America. The museum's stable exhibit, HOME: Native People in the Southwest combines objects and narratives to create a rich story, and it contains a number of cultural items, including jewelry and Hopi katsina dolls. One current exhibit, Loloma: Expressions in Metal, Ink and Clay, depicts the artistic prowess of one Hopi man, Charles Loloma. Featuring jewelry and pottery, Loloma's art shows the impressive designs of the Hopi.
Destinations Unlocked:
Let our travel expert Stefano help you find your perfect Culture trip
Looking for an expert's perspective?
Uncover my top 3 recommended places from each continent on the map.
CentralAmerica
1. Guatemala
An express adventure for those with limited time off. Prepare yourself incredible experiences. You will hike a volcano, visit mayan temples and witness a ceremony and take in beautiful colonial Antigua.
CentralAmerica
2. Belize
A quick trip not too far away for those seeking a relaxing mini break. You will have plenty of free time to relax but also some awesome activities to experience the rainforest and the caribbean sea.
CentralAmerica
3. Mexico
An exciting mini trip exploring the lesser known colonial towns of central Mexico. This is hte perfect trip for someone with limited time off and still wants to turn on explorer mode and do something different.
SouthAmerica
1. Ecuador
A remarkable 8 days adventure through the Andes and the Amazon rainforest. The best choice for adventure seekers wishing to visit the 2 most iconic areas of South America, in only 1 week and no flights.
SouthAmerica
2. Peru
An alternative itinerary to classic Peru, from Cusco to Arequipa. This itinerary is great combination of highlights Cusco and Machu Picchu with the lesser known Arequipa and Colca Canyon.
Europe
1. Italy
The ultimate Italian experience from the vibrant streets of Naples to the breathtaking sceneries of the Amalfi Coast followed by Matera and down to Puglia with its golden beaches, intense flavours and fascinating destinations.
Europe
2. Scotland
Embark on this great adventure starting from London all the way to Scotland with a true Scottish experience made of breathtaking sceneries, whisky tasting and ..lots of fun! Ideal for train lovers and explorers.
Europe
3. Portugal
A wonderful train journey around Portugal, from the romantic city of Porto to the Douro Valley, to the beautiful Aveiro all the way to Lisbon and Sintra. The perfect trip to train, culinary and culture lovers.
Asia
1. South Korea
Discover incredible temples, mountains and modern cities on this 10 day adventure. This trip is perfect for those seeking immersion in the cuisine, culture and natural wonders of South Korea.
Asia
2. Thailand
From Bankgok to Angkor Wat to Ho Chi Minh City and everything in between - adventure through the heart of South-East Asia. Taste the delights, see history brought to life and unwind on a Mekong River cruise.
Asia
3. Sri Lanka
A fantastic adventure that showcases Sri Lanka's fantastic landscapes, wildlife and flavours. With 3 epic rail journeys, 3 UNESCO heritage sites and time to relax, this trip has loads to offer at a great price
Africa
1. Morocco
An epic journey across Morocco: from Casablanca to Marrakech, through the blue city of Chefchaouen to the wonders of the desert and deep to the High Atlas Mountains - this trip has it all! Ideal for true explorers!
Africa
2. Egypt
From Cairo to Aswan, this trip brings the land of the pharaohs to life. You'll visit the Pyramids, Valley of the Kings and Luxor Temple and cruise down the Nile in style. This is the perfect way to explore Egypt.
Iroquois Indian Museum
Museum

Situated in a traditional Iroquois Longhouse with an open staircase that recalls an Iroquois story of creation, the
Iroquois Indian Museum
immerses the visitor in Iroquois culture from his initial arrival. The museum contains archaeological materials, historical items, and a large section on contemporary Iroquois art. One current exhibit,
Buckskin to Bikinis
, shows the evolution of fashion and art. It explores the effects of conquest on fashion, but also features elements that have been reclaimed by Native Americans, like fringe and feathers.
Museum of Contemporary Native Arts
Cathedral, Museum
The
Museum of Contemporary Native Arts
features contemporary art, and it is a goal of the MoCNA to establish a cross-cultural dialogue. It contains textiles, paintings, drawings, and pottery, among many other mediums. One current exhibit,
War Department
, depicts how Native Americans have dealt with war and violence. This exhibit contains items that do not deal with war directly but shows how war affects daily life. Another exhibit,
An Evening Redness in the West
, contains items that depict the apocalypse and reimagines what will happen afterward.
Volcanic Iceland Epic Trip
meet our Local Insider
Hanna
HOW LONG HAVE YOU BEEN A GUIDE?
2 years.
WHAT DO YOU LOVE ABOUT YOUR JOB?
It's the personal contact, the personal experiences. I love meeting people from all over the world... I really like getting to know everyone and feeling like I'm traveling with a group of friends.
WHAT DESTINATION IS ON YOUR TRAVEL BUCKET-LIST?
I have so many places on my list, but I would really lobe to go to Africa. I consider myself an "adventure girl" and Africa feels like the ULTIMATE adventure!
Every CULTURE TRIP Small-group adventure is led by a Local Insider just like Hanna.

KEEN TO EXPLORE THE WORLD?
Connect with like-minded people on our premium trips curated by local insiders and with care for the world
Since you are here, we would like to share our vision for the future of travel - and the direction Culture Trip is moving in.
Culture Trip launched in 2011 with a simple yet passionate mission: to inspire people to go beyond their boundaries and experience what makes a place, its people and its culture special and meaningful — and this is still in our DNA today. We are proud that, for more than a decade, millions like you have trusted our award-winning recommendations by people who deeply understand what makes certain places and communities so special.
Increasingly we believe the world needs more meaningful, real-life connections between curious travellers keen to explore the world in a more responsible way. That is why we have intensively curated a collection of premium small-group trips as an invitation to meet and connect with new, like-minded people for once-in-a-lifetime experiences in three categories: Culture Trips, Rail Trips and Private Trips. Our Trips are suitable for both solo travelers, couples and friends who want to explore the world together.
Culture Trips are deeply immersive 5 to 16 days itineraries, that combine authentic local experiences, exciting activities and 4-5* accommodation to look forward to at the end of each day. Our Rail Trips are our most planet-friendly itineraries that invite you to take the scenic route, relax whilst getting under the skin of a destination. Our Private Trips are fully tailored itineraries, curated by our Travel Experts specifically for you, your friends or your family.
We know that many of you worry about the environmental impact of travel and are looking for ways of expanding horizons in ways that do minimal harm - and may even bring benefits. We are committed to go as far as possible in curating our trips with care for the planet. That is why all of our trips are flightless in destination, fully carbon offset - and we have ambitious plans to be net zero in the very near future.