An Off-The-Beaten-Path Guide to New York City's Midtown

Midtown, Manhattan: business epicenter, tourist trap, and site of your next New York adventure? Amidst the area's office buildings and packs of professionals hide some of the city's best-kept secrets. From an NSFW museum to a literal urban jungle, here is our guide to Midtown's other side.

Amidst the Midtown madness hides New York City's original urban oasis. Opened in 1967,
Paley Park
is Manhattan's first (and one of its best) "vest pocket" parks. The privately owned public space features a 20-foot-high (six meters) waterfall, vertical lawns of English ivy, and 17 honey locust trees, all hidden between three unremarkable Midtown buildings.
National Museum of Mathematics
Museum, School

New Yorkers from ages five to 105 are encouraged to let their geek flags fly at the
National Museum of Mathematics (MoMath)
. The museum, which aims to "change perceptions of mathematics," does so through exhibits showcasing mathematics' pivotal role in art, technology, nature, and beyond. Particularly beneficial to 4th through 8th graders, MoMath caters to all who live curiously.
Museum of Sex
Museum, Shop

Since opening in 2002, the
Museum of Sex
has been the local's pick for alternative entertainment. This under-the-radar museum, which approaches the subject of sex from a scholarly angle, offers exciting exhibits such as The Sex Lives of Animals, Universe of Desire: Why We Like What We Like, and the breasts-themed bounce house Jump for Joy. Tip: this is one museum gift shop, complete with finds for the bedroom, bookshelf, and even the refrigerator (really), that you won't want to miss.
Hidden Tropical Forest
Building, Forest

With its soaring skyscrapers and "lunch break" bustle, New York City's Midtown is about as urban as it gets. However, a taste of the tropics is closer than one might think. Situated inside one Midtown office building, the Ford Foundation Building, is a hidden tropical forest, complete with giant trees, water pools, magnolias, and more. In great news for Manhattanites seeking a staycation that feels like a getaway, this literal urban jungle is open to the public year-round.
Whispering Gallery in Grand Central Terminal
Building, Museum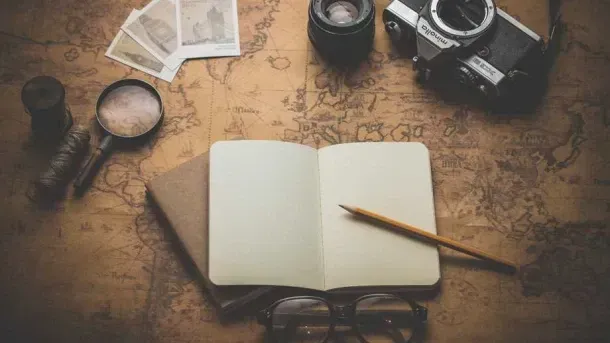 The best spot to have an intimate conversation in New York City is one of its most populated places. At Manhattan's Grand Central Terminal, which welcomes roughly 750,000 people each day, a unique acoustic arch allows in-the-know New Yorkers to share secrets from across a crowd with only a whisper. To experience this phenomenon firsthand, find your way to the intersection on the Terminal's main floor and press your ear to one of its arches—you'll hear even the softest whisper over the clamor of the crowds at this corner-to-corner "whispering gallery."
Tannen's Magic Store
Shop, Store
For a magical Midtown experience, head to
Tannen's Magic Shop
, New York City's oldest magic store. Since 1925, this cabinet of curiosities has attracted illusionists from around the globe, and with good reason: tricks are taken seriously at this shop. The staff divides products by type of magic; they have surprises up their sleeves and offer magic camp and classes to aspiring artists.
Berlin Wall piece
Art Gallery, Building

When artist Thierry Noir began painting the Berlin Wall in the early 1980s, the world could not have imagined the events which would follow. By the time the wall was dismantled in 1991, the contributions of several artists had covered many pieces, some of which were sold off. Visitors can see one such piece of world history up-close in the lobby of 520 Madison Avenue, where
a well-preserved part of the past
(literally) is open to the public seven days a week.
Frying Pan
Bar, Restaurant, American

Say "ahoy" to a piece of history at the
Frying Pan
. This historic vessel, built in 1929, has been a Midtown mainstay since permanently docking at Pier 66 Maritime several decades ago. Today, the lightship—named a historic site in 1991 and included on the National Register of Historic Places—is yours to explore. Tip: you won't want to miss Pier 66 Maritime Bar & Grill, the Frying Pan's onboard restaurant serving up fresh-caught seafood, beer buckets, and waterfront views.
Studio 54
Nightclub, Pub Grub
Any longtime local can tell you about the heyday of New York nightlife, or more specifically, its host, Studio 54. While you can't party alongside the likes of Cher, Michael Jackson, and more today, you can still set foot in the city's most legendary entertainment venue. Today,
Studio 54
plays host to a nonprofit theater company, whose programming featuring Tony and Emmy winners is sure to get you on your feet.
Volcanic Iceland Epic Trip
meet our Local Insider
Hanna
HOW LONG HAVE YOU BEEN A GUIDE?
2 years.
WHAT DO YOU LOVE ABOUT YOUR JOB?
It's the personal contact, the personal experiences. I love meeting people from all over the world... I really like getting to know everyone and feeling like I'm traveling with a group of friends.
WHAT DESTINATION IS ON YOUR TRAVEL BUCKET-LIST?
I have so many places on my list, but I would really lobe to go to Africa. I consider myself an "adventure girl" and Africa feels like the ULTIMATE adventure!
Every CULTURE TRIP Small-group adventure is led by a Local Insider just like Hanna.

KEEN TO EXPLORE THE WORLD?
Connect with like-minded people on our premium trips curated by local insiders and with care for the world
Since you are here, we would like to share our vision for the future of travel - and the direction Culture Trip is moving in.
Culture Trip launched in 2011 with a simple yet passionate mission: to inspire people to go beyond their boundaries and experience what makes a place, its people and its culture special and meaningful — and this is still in our DNA today. We are proud that, for more than a decade, millions like you have trusted our award-winning recommendations by people who deeply understand what makes certain places and communities so special.
Increasingly we believe the world needs more meaningful, real-life connections between curious travellers keen to explore the world in a more responsible way. That is why we have intensively curated a collection of premium small-group trips as an invitation to meet and connect with new, like-minded people for once-in-a-lifetime experiences in three categories: Culture Trips, Rail Trips and Private Trips. Our Trips are suitable for both solo travelers, couples and friends who want to explore the world together.
Culture Trips are deeply immersive 5 to 16 days itineraries, that combine authentic local experiences, exciting activities and 4-5* accommodation to look forward to at the end of each day. Our Rail Trips are our most planet-friendly itineraries that invite you to take the scenic route, relax whilst getting under the skin of a destination. Our Private Trips are fully tailored itineraries, curated by our Travel Experts specifically for you, your friends or your family.
We know that many of you worry about the environmental impact of travel and are looking for ways of expanding horizons in ways that do minimal harm - and may even bring benefits. We are committed to go as far as possible in curating our trips with care for the planet. That is why all of our trips are flightless in destination, fully carbon offset - and we have ambitious plans to be net zero in the very near future.