10 Religious Buildings In Manhattan That Shaped NYC Culture

NYC is famous for its skyline, widely identified by iconic skyscraper "cathedrals of commerce." But as an international city inhabited by cultural communities from all over the world, it is also home to a number of famous chapels, churches, cathedrals as well as synagogues and temples of the Judeo-Christian religions – all open to the public. Explore these famous landmarks and learn about the historic role they've played in Manhattan's urban culture.
Saint Paul's Chapel
Building, Church

One of New York City's most significant historical sites,
Saint Paul's Chapel
is the oldest surviving church and public building in Manhattan. Named after the Christian evangelist who spread the faith from Jerusalem throughout the Roman Empire, the chapel was built in 1766 by the Queen of the British Empire and has remained affiliated with the Church of England ever since. The building survived the Great New York City Fire of 1776 during the American Revolution and later served as a site of worship for George Washington, who prayed for America in the building following his inauguration at
Federal Hall
on April 30th 1789. As the tallest building in Manhattan – until the first skyscrapers were erected more than a century later – and the only nearby building to survive the
September 11th
attacks in 2001, this chapel today stands as a landmark of great historical, cultural and religious significance on a local and national level.
Saint Peter's Church
Church, Museum

Saint Peter's
Roman Catholic Church is located on the corner of Church Street at the edge of the World Trade Center. As the oldest Catholic Church in New York City, this structure was built between 1836 and 1840 by John R. Haggerty and Thomas Thomas in a Greek Revival architectural aesthetic. From 2001 to 2011, the famous
Ground Zero Cross
, formed by intersecting steel beams found in the debris at Ground Zero, stood outside Saint Peter's Church until it was relocated to the
9/11
Memorial Museum. A replica remains outside the church today.

Located on Broadway across from Wall Street,
Trinity Church
was NYC's original Episcopal church, built here in 1698. In 1754, King's College (present-day
Columbia University
) was chartered by King George II of Great Britain on these grounds. However, it was burned down during the Great Fire of 1776 and was rebuilt later in its Gothic Revival form by Richard Upjohn from 1839 to 1846. Trinity Church Cemetery nearby has remained the oldest cemetery in Manhattan, containing the graves of some famous American Founding Fathers. The present day structure stands at the end of Wall Street and its grounds played a controversial role during the Occupy Wall Street movement in 2011.

Grace Church
has been called "one of the city's greatest treasures." This French Gothic Revival masterpiece was built James Renwick Jr. from 1846 to 1847 and has been historically known as the most popular of the Protestant or Evangelical Episcopal Churches in NYC. Grace Church is famous for its day-time men's choir concert, performing the
Amazing Grace
hymn. It is located in the fashionable musician's area near New York University, not far from Washington Square Park and Union Square, right where Downtown ends and Midtown Manhattan begins.
Cathedral of Saint John the Divine
Building, Cathedral, Church, Park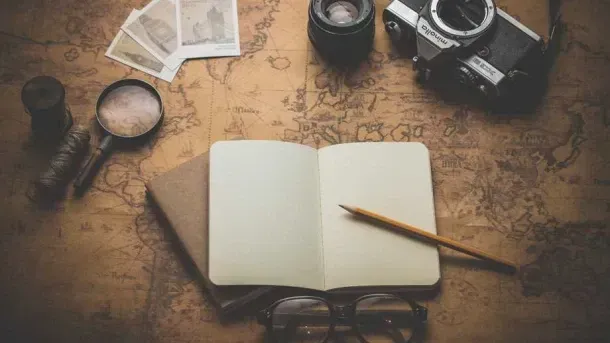 The
Cathedral of Saint John the Divine
is the official seat of America's Anglican Episcopal Archdiocese in New York and is located on the Upper West Side, not far from Central Park. The largest Christian cathedral in the United States and the fourth largest in the entire world, Saint John the Divine was named after the Christian prophet who depicted the Apocalypse in the Bible's Book of Revelation. The cathedral has been referred to as "Saint John the Unfinished" due to constant renovation – construction began in 1887 as a rival church to Saint Patrick's. It began in the Romanesque Revival style and ended in Gothic Revival by 1941, when it opened to the public. Today, this cathedral is a popular place for Christian as well as secular cultural events in Uptown Manhattan.
The Riverside Church
Cathedral, Church, Building

Although not considered to be a "cathedral of commerce", this "skyscraper" church is the tallest in the United States, famous as a focal point for national and global activism. The
Riverside Church
was conceived by the famed but controversial industrialist, financier and philanthropist John D. Rockefeller, Jr.,and built by the firm of Allen, Pelton and Collens in 1930. Located in Morningside Heights, the church has been known as 'a stronghold of activism and political debate throughout its 75-year history' and as the site where Dr. Martin Luther King, Jr., Reinhold Niebuhr, Bill Clinton, Kofi Annan and others have delivered landmark speeches influential to American religion, politics, society and culture.
Temple Emanu-El
Building, Synagogue

Temple Emanu-El
(Hebrew for "God is with us") is the first Reformed Jewish congregation in New York and because of its prominence, it has served as the original congregation in the Reformed branch of Judaism since its founding in 1845. This renovated Romanesque Revival building on Fifth Avenue across from Central Park is widely admired as one of the most beautiful synagogues and is the largest one in the world. This Temple is famous for having assimilated the vast amount of affluent German and Yiddish-speaking European Jews who immigrated to America before and after the Holocaust of the 20th century.
Park East Synagogue
Building, Synagogue
The
Park East Synagogue
is an Orthodox Jewish congregation called 'Zichron Ephraim' in Hebrew, it was established in 1888 and has since then been at the heart of modern Orthodox Jewish life in New York City. It was founded in the Upper East Side of Manhattan, as a rival to the Reformed Temple Emanu-El. The building itself is of the Byzantine and Romanesque Revival architecture and is famous for the Hebrew engraved verse from the Bible's Psalm 100: 'Enter into His Gates with Thanksgiving and into His courts with praise'. Park East Synagogue has recently become known for the 2008 visit of the Roman Catholic Pope Benedict XVI, the first ever visit to a Jewish synagogue in the United States and the third throughout the world.
Central Synagogue
Building, Synagogue
The
Central Synagogue
is a Conservative and Orthodox Jewish congregation. Among the oldest synagogues still standing in the United States, it was built in 1872 by Henry Fernbach in the Moorish Revival, paying homage to the nearly thousand years of Jewish existence in Spain during the Islamic occupation of Jerusalem in Judea. The building itself is an architectural copy of the well known European Dohany Street Synagogue in Budapest, which is the largest in Eurasia. The Central Synagogue's congregation is known to be open to both Conservative and Orthodox Jews, it is also located in a very prestigious and central location in Midtown Manhattan, between Rockefeller Center and the United Nations.
Volcanic Iceland Epic Trip
meet our Local Insider
Hanna
HOW LONG HAVE YOU BEEN A GUIDE?
2 years.
WHAT DO YOU LOVE ABOUT YOUR JOB?
It's the personal contact, the personal experiences. I love meeting people from all over the world... I really like getting to know everyone and feeling like I'm traveling with a group of friends.
WHAT DESTINATION IS ON YOUR TRAVEL BUCKET-LIST?
I have so many places on my list, but I would really lobe to go to Africa. I consider myself an "adventure girl" and Africa feels like the ULTIMATE adventure!
Every CULTURE TRIP Small-group adventure is led by a Local Insider just like Hanna.

KEEN TO EXPLORE THE WORLD?
Connect with like-minded people on our premium trips curated by local insiders and with care for the world
Since you are here, we would like to share our vision for the future of travel - and the direction Culture Trip is moving in.
Culture Trip launched in 2011 with a simple yet passionate mission: to inspire people to go beyond their boundaries and experience what makes a place, its people and its culture special and meaningful — and this is still in our DNA today. We are proud that, for more than a decade, millions like you have trusted our award-winning recommendations by people who deeply understand what makes certain places and communities so special.
Increasingly we believe the world needs more meaningful, real-life connections between curious travellers keen to explore the world in a more responsible way. That is why we have intensively curated a collection of premium small-group trips as an invitation to meet and connect with new, like-minded people for once-in-a-lifetime experiences in three categories: Culture Trips, Rail Trips and Private Trips. Our Trips are suitable for both solo travelers, couples and friends who want to explore the world together.
Culture Trips are deeply immersive 5 to 16 days itineraries, that combine authentic local experiences, exciting activities and 4-5* accommodation to look forward to at the end of each day. Our Rail Trips are our most planet-friendly itineraries that invite you to take the scenic route, relax whilst getting under the skin of a destination. Our Private Trips are fully tailored itineraries, curated by our Travel Experts specifically for you, your friends or your family.
We know that many of you worry about the environmental impact of travel and are looking for ways of expanding horizons in ways that do minimal harm - and may even bring benefits. We are committed to go as far as possible in curating our trips with care for the planet. That is why all of our trips are flightless in destination, fully carbon offset - and we have ambitious plans to be net zero in the very near future.