8 Beautiful Running Routes In Boston

For a city that hosts one of the most watched marathons of the year, it is natural for there to be a strong running community in Boston. But sometimes to locals, Boston can feel cramped and crowded. Runners know all too well the struggle of running through Downtown, especially right after work. Of course, Boston crowds are nothing compared to some cities, and Bostonians have the benefit of having a number of open spaces of which to take advantage. Now that summer is ending, grab your running shoes and hit these eight beautiful outdoor trails.
Boston Esplanade
This could be one of the most popular running routes in Boston, so if you don't like a crowd, avoid this route during peak times, like at the end of a workday or late morning on weekends. The 1.5-mile stretch of park runs along the Charles River and offers a spectacular view of the cityscape. Alternatively, cross the Mass Ave bridge and run down the Cambridge side of the river to run parallel to the Esplanade – you'll have a view from across the river and an extended run.
Distance: 1.5 miles
Destinations Unlocked:
Let our travel expert Stefano help you find your perfect Culture trip
Looking for an expert's perspective?
Uncover my top 3 recommended places from each continent on the map.
CentralAmerica
1. Guatemala
An express adventure for those with limited time off. Prepare yourself incredible experiences. You will hike a volcano, visit mayan temples and witness a ceremony and take in beautiful colonial Antigua.
CentralAmerica
2. Belize
A quick trip not too far away for those seeking a relaxing mini break. You will have plenty of free time to relax but also some awesome activities to experience the rainforest and the caribbean sea.
CentralAmerica
3. Mexico
An exciting mini trip exploring the lesser known colonial towns of central Mexico. This is hte perfect trip for someone with limited time off and still wants to turn on explorer mode and do something different.
SouthAmerica
1. Ecuador
A remarkable 8 days adventure through the Andes and the Amazon rainforest. The best choice for adventure seekers wishing to visit the 2 most iconic areas of South America, in only 1 week and no flights.
SouthAmerica
2. Peru
An alternative itinerary to classic Peru, from Cusco to Arequipa. This itinerary is great combination of highlights Cusco and Machu Picchu with the lesser known Arequipa and Colca Canyon.
Europe
1. Italy
The ultimate Italian experience from the vibrant streets of Naples to the breathtaking sceneries of the Amalfi Coast followed by Matera and down to Puglia with its golden beaches, intense flavours and fascinating destinations.
Europe
2. Scotland
Embark on this great adventure starting from London all the way to Scotland with a true Scottish experience made of breathtaking sceneries, whisky tasting and ..lots of fun! Ideal for train lovers and explorers.
Europe
3. Portugal
A wonderful train journey around Portugal, from the romantic city of Porto to the Douro Valley, to the beautiful Aveiro all the way to Lisbon and Sintra. The perfect trip to train, culinary and culture lovers.
Asia
1. South Korea
Discover incredible temples, mountains and modern cities on this 10 day adventure. This trip is perfect for those seeking immersion in the cuisine, culture and natural wonders of South Korea.
Asia
2. Thailand
From Bankgok to Angkor Wat to Ho Chi Minh City and everything in between - adventure through the heart of South-East Asia. Taste the delights, see history brought to life and unwind on a Mekong River cruise.
Asia
3. Sri Lanka
A fantastic adventure that showcases Sri Lanka's fantastic landscapes, wildlife and flavours. With 3 epic rail journeys, 3 UNESCO heritage sites and time to relax, this trip has loads to offer at a great price
Africa
1. Morocco
An epic journey across Morocco: from Casablanca to Marrakech, through the blue city of Chefchaouen to the wonders of the desert and deep to the High Atlas Mountains - this trip has it all! Ideal for true explorers!
Africa
2. Egypt
From Cairo to Aswan, this trip brings the land of the pharaohs to life. You'll visit the Pyramids, Valley of the Kings and Luxor Temple and cruise down the Nile in style. This is the perfect way to explore Egypt.

Jamaica Pond
Residents of Jamaica Plain and the surrounding neighborhoods have the pleasure of living close to this mid-city sanctuary. The pond and surrounding park is part of Boston's Emerald Necklace and offers the perfect escape from the crowded city. The trail surrounding the park makes a great loop for a short run and can easily be repeated for longer distances.
Distance: 1.5 miles

Commonwealth Avenue
Commonwealth Avenue is one of the best-known streets in Boston, and the straight road through Back Bay makes it the perfect running track. Run in the middle park area of the Comm. Ave Mall, and you'll be surrounded by trees, picturesque Back Bay brownstones, and an eight-block stretch before you hit a turn. Since the road is broken up by perpendicular streets, you'll often see runners use the park section for sprints, pausing at each street if cars have the right of way.
Distance: .8 miles

Fresh Pond
This reservoir and park in Cambridge feature a popular 2.25-mile path for strolling, running, and dog walking. While the pond is strictly a reservoir today for the city of Cambridge, it was once used to harvest ice in the wintertime for shipping around the nation. The pond itself is 55 acres, and the entire surrounding land spans 162 acres.
Distance: 2.25 miles

Memorial Drive
One of the best parts about Memorial Drive is the Sunday closures. Every Sunday, from late April to the beginning of November, the Department of Conservation closes the street from 11:00 a.m. to 7:00 p.m., leaving it free for pedestrians. When it's open to motor traffic, it still makes a great running trail, following the Charles River, similar to the layout of the Esplanade.
Distance: 3.9 miles

Boston Common and Public Garden
Park, Memorial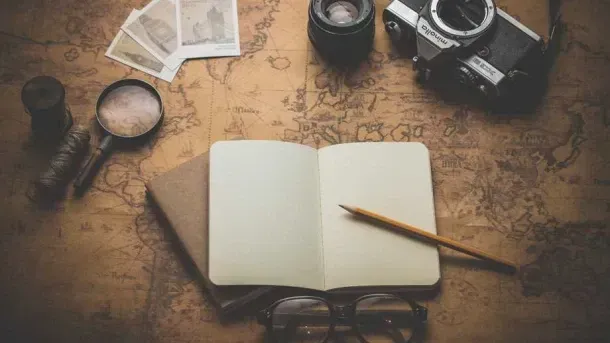 While this location definitely appears on the shorter side, it can make a great makeshift track in a pinch. A circle of the Common and Garden totals 1.5 miles, complete with challenges like the menacing Beacon Hill. Come spring, you may see marathon trainers tackling this hill, and it's an oft-used location for fitness groups like The November Project.
Distance: 1.5 miles
Day Boulevard
Unfortunately, while plenty of these trails follow the water's edge, it can be tough to find a beach in the city fit for running. Thanks to the William J. Day Boulevard in South Boston, this problem is solved. The 2.6-mile trail passes by Moakley Park and stretches to Pleasure Bay, ending at Castle Island, which makes a great running route in itself.
Distance: 2.6 miles

Boston Harborwalk
This is another route to plan before going, as at the height of the summer tourist season, it can get crowded in spots. The advantage of the Boston Harborwalk is that you can really make it any distance you would like. Currently, 38 miles of the walk connects the North End, Downtown, South Boston, and Dorchester. When the revitalization project is completed, the walk will include 47 miles from Dorchester to East Boston. If you're not sure where to start, try taking off from the New England Aquarium, which runs all the way to the Seaport District. If you wanted to make it a loop, you could even circle back through the Rose Kennedy Greenway.
Distance: 38 miles to choose from

Volcanic Iceland Epic Trip
meet our Local Insider
Hanna
HOW LONG HAVE YOU BEEN A GUIDE?
2 years.
WHAT DO YOU LOVE ABOUT YOUR JOB?
It's the personal contact, the personal experiences. I love meeting people from all over the world... I really like getting to know everyone and feeling like I'm traveling with a group of friends.
WHAT DESTINATION IS ON YOUR TRAVEL BUCKET-LIST?
I have so many places on my list, but I would really lobe to go to Africa. I consider myself an "adventure girl" and Africa feels like the ULTIMATE adventure!
Every CULTURE TRIP Small-group adventure is led by a Local Insider just like Hanna.

KEEN TO EXPLORE THE WORLD?
Connect with like-minded people on our premium trips curated by local insiders and with care for the world
Since you are here, we would like to share our vision for the future of travel - and the direction Culture Trip is moving in.
Culture Trip launched in 2011 with a simple yet passionate mission: to inspire people to go beyond their boundaries and experience what makes a place, its people and its culture special and meaningful — and this is still in our DNA today. We are proud that, for more than a decade, millions like you have trusted our award-winning recommendations by people who deeply understand what makes certain places and communities so special.
Increasingly we believe the world needs more meaningful, real-life connections between curious travellers keen to explore the world in a more responsible way. That is why we have intensively curated a collection of premium small-group trips as an invitation to meet and connect with new, like-minded people for once-in-a-lifetime experiences in three categories: Culture Trips, Rail Trips and Private Trips. Our Trips are suitable for both solo travelers, couples and friends who want to explore the world together.
Culture Trips are deeply immersive 5 to 16 days itineraries, that combine authentic local experiences, exciting activities and 4-5* accommodation to look forward to at the end of each day. Our Rail Trips are our most planet-friendly itineraries that invite you to take the scenic route, relax whilst getting under the skin of a destination. Our Private Trips are fully tailored itineraries, curated by our Travel Experts specifically for you, your friends or your family.
We know that many of you worry about the environmental impact of travel and are looking for ways of expanding horizons in ways that do minimal harm - and may even bring benefits. We are committed to go as far as possible in curating our trips with care for the planet. That is why all of our trips are flightless in destination, fully carbon offset - and we have ambitious plans to be net zero in the very near future.