Top 10 Places For American Contemporary Design You Should Visit

The United States is home to some of the world's best institutions for contemporary design, presenting innovative and ground-breaking exhibitions where form meets function for the common good. Take a look at our list of ten places to find exceptional collections and exhibitions of contemporary design in a variety of mediums, from national and international artists and visionaries.
A+D Architecture and Design Museum
Building, Museum
Innovative exhibitions, symposia and relevant projects address theories and issues at the forefront of contemporary architecture, urbanism and design at this Los Angeles-based museum. The
A+D Architecture and Design Museum
opened its doors in 2001, established to provide a much-needed space for the exhibition of contemporary architecture and design. Currently located within the landmark Bradbury Building and due to move to a new downtown location, the museum remains committed to showcasing the best in contemporary design from all over the world. The current exhibition of local artist Peter Shire showcases his depiction of 20th century architecture met with pop culture in an explosion of color and geometry in
Peter Shire: Public Work, Lines of Desire.
Chicago Athenaeum Museum of Architecture and Design
Museum
As Chicago pioneered architectural modernity, it is thoroughly appropriate that it has inspired one of the best contemporary design institutions in the United States. The
Chicago Athenaeum Museum of Architecture and Design
showcases ground-breaking designs from the realms of contemporary architecture, landscape architecture, industrial and product design, graphics and urban planning, with a particular emphasis on 'Good Design', which aims to positively impact the community. The museum aspires to support its craft and educate the public through innovative exhibitions and international programs, with offices in Dublin, Athens and eventually Hamburg and Berlin. The museum additionally hosts the annual
Good Design Awards
– a prestigious program that honors the most cutting edge designs and designers in the world.
Cooper Hewitt Smithsonian Design Museum
After the long awaited completion of a lengthy restoration process, New York City's Cooper Hewitt Smithsonian Design Museum reopened to the public in December 2014. Devoted entirely to the exhibition of historical and contemporary design, the institution has operated out of Andrew Carnegie's former Upper East Side residence since 1896. The new Cooper Hewitt pulls Carnegie's grand Georgian estate into the 21st century, preserving the building's traditional grandeur whilst showcasing the most cutting edge design technology. Accompanied by a uniquely interactive museum experience, visitors can explore a dynamic set of exhibitions, including Beautiful Users, which examines the integration of design into human life over the last five deades, and Making Design, which spans the museum's extensive collection of over 210,000 objects.
Destinations Unlocked:
Let our travel expert Stefano help you find your perfect Culture trip
Looking for an expert's perspective?
Uncover my top 3 recommended places from each continent on the map.
CentralAmerica
1. Guatemala
An express adventure for those with limited time off. Prepare yourself incredible experiences. You will hike a volcano, visit mayan temples and witness a ceremony and take in beautiful colonial Antigua.
CentralAmerica
2. Belize
A quick trip not too far away for those seeking a relaxing mini break. You will have plenty of free time to relax but also some awesome activities to experience the rainforest and the caribbean sea.
CentralAmerica
3. Mexico
An exciting mini trip exploring the lesser known colonial towns of central Mexico. This is hte perfect trip for someone with limited time off and still wants to turn on explorer mode and do something different.
SouthAmerica
1. Ecuador
A remarkable 8 days adventure through the Andes and the Amazon rainforest. The best choice for adventure seekers wishing to visit the 2 most iconic areas of South America, in only 1 week and no flights.
SouthAmerica
2. Peru
An alternative itinerary to classic Peru, from Cusco to Arequipa. This itinerary is great combination of highlights Cusco and Machu Picchu with the lesser known Arequipa and Colca Canyon.
Europe
1. Italy
The ultimate Italian experience from the vibrant streets of Naples to the breathtaking sceneries of the Amalfi Coast followed by Matera and down to Puglia with its golden beaches, intense flavours and fascinating destinations.
Europe
2. Scotland
Embark on this great adventure starting from London all the way to Scotland with a true Scottish experience made of breathtaking sceneries, whisky tasting and ..lots of fun! Ideal for train lovers and explorers.
Europe
3. Portugal
A wonderful train journey around Portugal, from the romantic city of Porto to the Douro Valley, to the beautiful Aveiro all the way to Lisbon and Sintra. The perfect trip to train, culinary and culture lovers.
Asia
1. South Korea
Discover incredible temples, mountains and modern cities on this 10 day adventure. This trip is perfect for those seeking immersion in the cuisine, culture and natural wonders of South Korea.
Asia
2. Thailand
From Bankgok to Angkor Wat to Ho Chi Minh City and everything in between - adventure through the heart of South-East Asia. Taste the delights, see history brought to life and unwind on a Mekong River cruise.
Asia
3. Sri Lanka
A fantastic adventure that showcases Sri Lanka's fantastic landscapes, wildlife and flavours. With 3 epic rail journeys, 3 UNESCO heritage sites and time to relax, this trip has loads to offer at a great price
Africa
1. Morocco
An epic journey across Morocco: from Casablanca to Marrakech, through the blue city of Chefchaouen to the wonders of the desert and deep to the High Atlas Mountains - this trip has it all! Ideal for true explorers!
Africa
2. Egypt
From Cairo to Aswan, this trip brings the land of the pharaohs to life. You'll visit the Pyramids, Valley of the Kings and Luxor Temple and cruise down the Nile in style. This is the perfect way to explore Egypt.
Museum of Arts and Design
Museum
Located in the heart of Columbus Circle, the
Museum of Arts and Design
showcases cutting edge contemporary design in mixed media from the 1950s to the present day. The museum explores the aesthetics of design as well as its various functions, examining the ways in which design influences – and has historically influenced – contemporary life. World-class exhibitions highlight the conceptual creativity and craftsmanship of design throughout the realms of technology, architecture, fashion, interior design, visual art and the performing arts. In addition, the museum hosts performances, films and seminars as well as studio space for master classes. Current exhibitions celebrate the museum's visionary founder, Aileen Osborn Webb in
What Would Ms. Webb Do?
, alongside
Maryland to Murano: Neckpieces and Sculptures by Joyce J. Scott
and
New Territories: Laboratories for Design, Craft and Art in Latin America.
Museum of Contemporary Craft
Museum

Partnered with Pacific Northwest College of Art, the Museum of Contemporary Craft was founded in 1937 to explore the role of craft and design in contemporary culture since modernity. The museum perpetuates a 'dialogue' between culture and design through public programming and exhibitions showcasing the work of national and international artists as well as objects from the museum's 1000-piece collection. The Museum of Contemporary Craft also possesses a separate gallery in which contemporary crafts from ceramics to glass, wood, metal, fiber and mixed media are for sale. Guests can also visit the gallery for artist talks and interactive demonstrations. Upcoming exhibitions will showcase the work of Ed Cauduro and Dane Nelson in
Living With Glass
alongside
Extra Credit: Students Mine the Collection
a show curated and installed by art students.
Museum of Design Atlanta
Museum

Formerly known as the Atlanta International Museum of Art & Design, the
Museum of Design Atlanta
emerged in 2003 in an effort to revamp the former institution's mission and direction. Through exhibitions, education and programming for adults, students and children, the Museum of Design Atlanta aims to develop and advance the community's appreciation for design as the intersection of form and function. The museum, which is the only one of its kind in the Southeastern United States, takes a closer look at the influence of design in our daily lives, from the buildings we live and work in to the clothes we wear, the means by which we communicate with one another, and so on. The museum's current exhibition,
Sustainable Shelter: Dwelling in the Forces of Nature
, examines the ways in which humans and animals have adapted to their fluctuating environments through the construction of shelter in various forms.
Museum of Modern Art
Art Gallery, Building, Museum, Opera House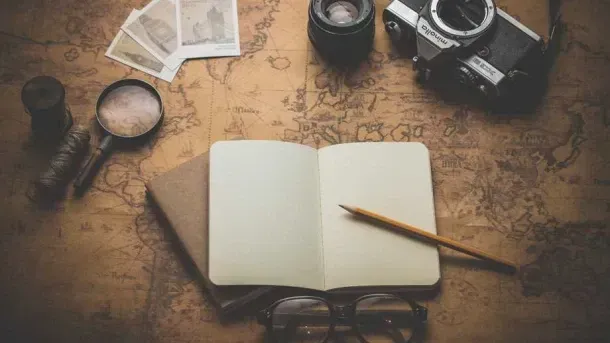 As a leading institution for contemporary art, the
Museum of Modern Art
is undoubtedly one of the best places to find contemporary design in the United States. On view until November 2015 is
Making Modern Music: Design for Eye and Ear
which looks at musical design aesthetics and technology through the 20th century. The museum is currently working on an experimental online exhibition titled
Design and Violence
, an extensive curatorial project that will explore the perpetuation of violence in modern day societies through design and technological innovation, thus looking at the ways in which design is as detrimental as it is progressive. The museum additionally has a design store where visitors can purchase a selection of clever contemporary design objects, from eye-catching kitchen wear to one of a kind jewellery.
Rhode Island School of Design Museum
Museum, School

Attached to one of the most prestigious design schools in the country, the
Rhode Island School of Design (RISD) Museum
exhibits and interprets an eclectic range of contemporary design in an effort to educate, engage with and inspire visitors. The RISD Museum draws from Rhode Island's industrial history and its subsequent need for design technology. Located in the historic East Side of Providence, the RISD Museum now possesses an outstanding permanent collection of contemporary design with year round exhibitions on view. Upcoming shows include the
RISD Faculty Biennial
which will exhibit the latest work of artists and designers from RISD, and
Drawing Ambiance
, which will present drawings and sketches by some of the world's leading contemporary architects to include Frank Gehry, Zaha Hadid, Rem Koolhas, Eduardo Polozzi, and many more.
Museum of Craft and Design
Museum
The
Museum of Craft and Design
in San Francisco opened its doors in 2004 to deliver a program of innovative and cutting edge exhibitions and programs within and beyond the local community. The museum aims to serve as a creative, inspiring and collaborative environment in which onlookers engage with the exhibitions presented, whilst simultaneously supporting the role of design in contemporary global culture. The San Francisco Museum of Craft and Design presents exhibitions in all media, showcasing dynamic works of art produced by national and international artists. Current exhibitions include
Constructed Communication: Nakayama, Sinbondit, Venom
, which explores new voices in sign painting, ceramics and quilting, and
Lines That Tie: Carole Beadle and Lia Cook
which honors the far-reaching impact of two pioneering California College of the Arts (CCA) Textile faculty members, Carole Beadle and Lia Cook.
UC Davis Design Museum
Museum
Partnered with the UC Davis Department of Design, the
UC Davis Design Museum
explores the ways in which design influences the world around us from an aesthetic, functional, economic and environmental standpoint. Shows have spanned sustainable wood design in
If A Tree Fell, Red Dress: Design Stories for Hearth Health
an exhibition of red dresses to raise awareness about cardiovascular disease in partnership with the UC Davis Women's Cardiovascular Medicine Program, and
Connected By a Thread
, an exhibition of two Chinese fashion designers with connections to UC Davis. Additionally, the UC Davis Design Museum was one of the first institutions to adopt the Green Museums Accord – a set of five principles that guide museums towards a greener, more responsible future.
Volcanic Iceland Epic Trip
meet our Local Insider
Hanna
HOW LONG HAVE YOU BEEN A GUIDE?
2 years.
WHAT DO YOU LOVE ABOUT YOUR JOB?
It's the personal contact, the personal experiences. I love meeting people from all over the world... I really like getting to know everyone and feeling like I'm traveling with a group of friends.
WHAT DESTINATION IS ON YOUR TRAVEL BUCKET-LIST?
I have so many places on my list, but I would really lobe to go to Africa. I consider myself an "adventure girl" and Africa feels like the ULTIMATE adventure!
Every CULTURE TRIP Small-group adventure is led by a Local Insider just like Hanna.

KEEN TO EXPLORE THE WORLD?
Connect with like-minded people on our premium trips curated by local insiders and with care for the world
Since you are here, we would like to share our vision for the future of travel - and the direction Culture Trip is moving in.
Culture Trip launched in 2011 with a simple yet passionate mission: to inspire people to go beyond their boundaries and experience what makes a place, its people and its culture special and meaningful — and this is still in our DNA today. We are proud that, for more than a decade, millions like you have trusted our award-winning recommendations by people who deeply understand what makes certain places and communities so special.
Increasingly we believe the world needs more meaningful, real-life connections between curious travellers keen to explore the world in a more responsible way. That is why we have intensively curated a collection of premium small-group trips as an invitation to meet and connect with new, like-minded people for once-in-a-lifetime experiences in three categories: Culture Trips, Rail Trips and Private Trips. Our Trips are suitable for both solo travelers, couples and friends who want to explore the world together.
Culture Trips are deeply immersive 5 to 16 days itineraries, that combine authentic local experiences, exciting activities and 4-5* accommodation to look forward to at the end of each day. Our Rail Trips are our most planet-friendly itineraries that invite you to take the scenic route, relax whilst getting under the skin of a destination. Our Private Trips are fully tailored itineraries, curated by our Travel Experts specifically for you, your friends or your family.
We know that many of you worry about the environmental impact of travel and are looking for ways of expanding horizons in ways that do minimal harm - and may even bring benefits. We are committed to go as far as possible in curating our trips with care for the planet. That is why all of our trips are flightless in destination, fully carbon offset - and we have ambitious plans to be net zero in the very near future.