The 10 Best Scottish Restaurants In Glasgow

Renowned across the United Kingdom for its art scene, shopping and nightlife, Glasgow increasingly demands recognition as a booming culinary hub. Fast becoming the foodie capital of Scotland, Glasgow presents an eclectic mix of cuisines for the discerning traveler. The Culture Trip explores the prime cut of the Scottish restaurants in Glasgow, listing the 10 best places to enjoy some local flavors.
Rogano
Restaurant, Diner, Seafood, European, British, Vegetarian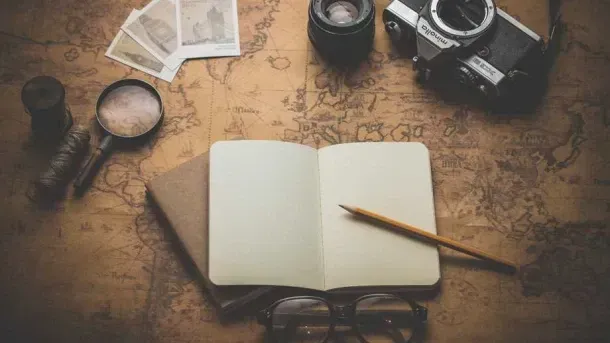 Open for 70 years, Rogano is proud to announce itself as the oldest surviving restaurant in Glasgow. After visiting, it is not difficult to see why it has been so successful. With a great central location, hidden off busy Buchanan Street and near the Glasgow Gallery of Modern Art, its distinctive nautical art deco interior, and a mouth-watering seafood-based menu, Rogano provides diner's with an unforgettable experience. Push the boat out and pick the lobster thermidor or oysters Rockefeller.
Wee Lochan
A relative newcomer, opening in 2011, Wee Lochan's name and cozy decor add warmth to a wide-ranging menu of sophisticated dishes. Based in the West End, the seasonal menu provides more than enough reasons to wander out from the center of town. Wee Lochan has a neighborhood feel, with locally made art and jewelry for sale. The friendly staff serve up Scottish specialties, such as Stornoway black pudding or seasonal lamb. For an authentic Glaswegian meal, Wee Lochan is highly recommended.
Wee Lochan, 340 Crow Road, Glasgow, G11 7HT, Scotland, +44 141 338 6606
Ubiquitous Chip
A Glasgow legend since its opening in the 1970s, the restaurant, known to local's simply as 'the Chip', offers a refined, modern spin on Scottish classics. Located in the picturesque Ashton Lane, the Ubiquitous Chip serves up delicious locally sourced food in a unique environment, with fauna and fairy lights creating the feel of a menagerie. In the warmer months seating on the cobbled street outside is also available. Boasting an excellent wine list along with sought-after fish and game options, the Chip never fails to live up to its iconic status. Booking in advance is recommended.
Ubiquitous Chip, 12 Ashton Lane, Glasgow, G12 8SJ, Scotland, +44 141 334 5007
Destinations Unlocked:
Let our travel expert Stefano help you find your perfect Culture trip
Looking for an expert's perspective?
Uncover my top 3 recommended places from each continent on the map.
CentralAmerica
1. Guatemala
An express adventure for those with limited time off. Prepare yourself incredible experiences. You will hike a volcano, visit mayan temples and witness a ceremony and take in beautiful colonial Antigua.
CentralAmerica
2. Belize
A quick trip not too far away for those seeking a relaxing mini break. You will have plenty of free time to relax but also some awesome activities to experience the rainforest and the caribbean sea.
CentralAmerica
3. Mexico
An exciting mini trip exploring the lesser known colonial towns of central Mexico. This is hte perfect trip for someone with limited time off and still wants to turn on explorer mode and do something different.
SouthAmerica
1. Ecuador
A remarkable 8 days adventure through the Andes and the Amazon rainforest. The best choice for adventure seekers wishing to visit the 2 most iconic areas of South America, in only 1 week and no flights.
SouthAmerica
2. Peru
An alternative itinerary to classic Peru, from Cusco to Arequipa. This itinerary is great combination of highlights Cusco and Machu Picchu with the lesser known Arequipa and Colca Canyon.
Europe
1. Italy
The ultimate Italian experience from the vibrant streets of Naples to the breathtaking sceneries of the Amalfi Coast followed by Matera and down to Puglia with its golden beaches, intense flavours and fascinating destinations.
Europe
2. Scotland
Embark on this great adventure starting from London all the way to Scotland with a true Scottish experience made of breathtaking sceneries, whisky tasting and ..lots of fun! Ideal for train lovers and explorers.
Europe
3. Portugal
A wonderful train journey around Portugal, from the romantic city of Porto to the Douro Valley, to the beautiful Aveiro all the way to Lisbon and Sintra. The perfect trip to train, culinary and culture lovers.
Asia
1. South Korea
Discover incredible temples, mountains and modern cities on this 10 day adventure. This trip is perfect for those seeking immersion in the cuisine, culture and natural wonders of South Korea.
Asia
2. Thailand
From Bankgok to Angkor Wat to Ho Chi Minh City and everything in between - adventure through the heart of South-East Asia. Taste the delights, see history brought to life and unwind on a Mekong River cruise.
Asia
3. Sri Lanka
A fantastic adventure that showcases Sri Lanka's fantastic landscapes, wildlife and flavours. With 3 epic rail journeys, 3 UNESCO heritage sites and time to relax, this trip has loads to offer at a great price
Africa
1. Morocco
An epic journey across Morocco: from Casablanca to Marrakech, through the blue city of Chefchaouen to the wonders of the desert and deep to the High Atlas Mountains - this trip has it all! Ideal for true explorers!
Africa
2. Egypt
From Cairo to Aswan, this trip brings the land of the pharaohs to life. You'll visit the Pyramids, Valley of the Kings and Luxor Temple and cruise down the Nile in style. This is the perfect way to explore Egypt.
Number 16
An award-winning and popular fixture on the West End culinary scene, Number 16 deservedly finds itself listed among the best restaurants in Glasgow. An ever-changing menu made up of locally sourced and seasonal produce offers up a delectable assortment of Scottish fare, often with an international twist. Though the menu changes daily, you might expect to find seared bavette steak or roast Gressingham duck on offer. The unassuming decor, open kitchen and informative staff provide a memorable dining experience.
Number 16, 16 Byres Road, Glasgow, G11 5JY, Scotland, +44 141 339 2544
Black Sheep Bistro
Bistro, Restaurant, European, British
The independent, family-run
Black Sheep Bistro
in the north of Glasgow is quickly making a name for itself as one of the best value dining options on offer in the city. Its popularity and charm ensures that it represents an attractive alternative away from the busy city center. The menu changes daily but always offers a wide choice. The menu places dishes such as Balmoral chicken stuffed with haggis alongside British classics like steak pie and mashed potato.
Stravaigin
The younger sibling, by 25 years, of the Ubiquitous Chip, Stravaigin has nonetheless been unafraid to break with the Chip's winning formula. 'Stravaig', a Scottish word meaning 'to wander', embodies the culinary philosophy of the restaurant; 'think global, eat local'. What this entails is a largely Scottish menu, influenced by a variety of cuisines from different countries and cultures, that brings novel combinations and fusions to the fore. The curry leaf ice-cream is a treat for the more adventurous customer.
Stravaigin, 28 Gibson Street, Glasgow, G12 8NX, Scotland, +44 141 334 2665
Cail Bruich
Launched in Glasgow's trendy West End in 2006, Cail Bruich emphasizes its evolving seasonal menu and culinary innovation. The product of brothers Paul and Chris Charalambous, its success has been recognized with a number of awards including a Michelin Guide Recommendation in 2012/13. The delicious Scottish fare shown is complimented by a French influence, serving up Dornoch lamb to côte de bœuf. An unpretentious feel and excellent standard of dish combine to make visiting Cail Bruich a must in Glasgow.
Cail Bruich, 725 Great Western Road, Glasgow, G12 8QX, Scotland, +44 141 334 6265
The Sisters Kelvingrove
Located in Finnieston, the up-and-coming food mecca of Glasgow, The Sisters has become the choice diner for the city's premier music venue, the Hydro. With a modern but cozy interior and friendly service, the Sisters prides itself on both its Glasgow and family roots. Scottish cuisine is central, with delightful reinventions of traditional dishes. With homemade fare, locally sourced produce, and its now famous puff candy meringue, the restaurant and chef Jaqueline O'Donnell are rightly earning a reputation as big players on the Glasgow food scene.
Crabshakk
Bar, Restaurant, Seafood

Since 2009, Crabshakk has established itself as a seafood staple in Glasgow. Also based in Finnieston, it maintains a core menu that keeps regulars coming back, as well as offering specials that change daily. Using the freshest produce, Crabshakk offers options from fruits de mer to the classic and ubiquitous Glasgow fish supper. A clever wine list compliments the menu perfectly. With a suave interior and warm service, its no-nonsense approach is a winner, though book early as it is a tight space. They also own Table 11, a relaxed and intimate oyster bar located on Argyle street.
Fanny Trollopes
Restaurant, Bistro, European, British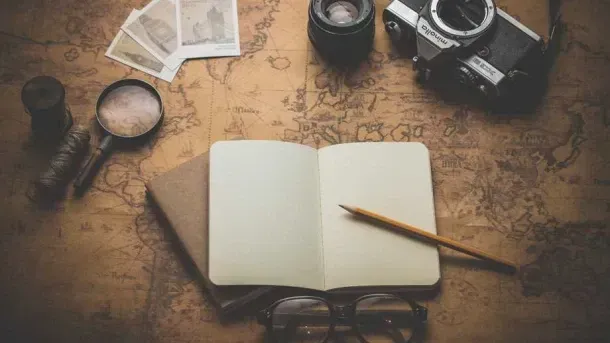 With its intimate and friendly ambiance, Fanny Trollopes has been a staple of the Glasgow food scene for over 14 years. It is located in Finnieston, but pre-dates the area's current culinary renaissance. Serving up a menu based on Scottish produce, although adding a distinct flair to traditional dishes, the restaurant has a rich personality to go along with the fare on offer. The cumin roast sweet potato with goat's cheese, chili and coriander strudel is a must-have, although with the menu changing seasonally there will always be new options to whet the appetite.
Volcanic Iceland Epic Trip
meet our Local Insider
Hanna
HOW LONG HAVE YOU BEEN A GUIDE?
2 years.
WHAT DO YOU LOVE ABOUT YOUR JOB?
It's the personal contact, the personal experiences. I love meeting people from all over the world... I really like getting to know everyone and feeling like I'm traveling with a group of friends.
WHAT DESTINATION IS ON YOUR TRAVEL BUCKET-LIST?
I have so many places on my list, but I would really lobe to go to Africa. I consider myself an "adventure girl" and Africa feels like the ULTIMATE adventure!
Every CULTURE TRIP Small-group adventure is led by a Local Insider just like Hanna.

KEEN TO EXPLORE THE WORLD?
Connect with like-minded people on our premium trips curated by local insiders and with care for the world
Since you are here, we would like to share our vision for the future of travel - and the direction Culture Trip is moving in.
Culture Trip launched in 2011 with a simple yet passionate mission: to inspire people to go beyond their boundaries and experience what makes a place, its people and its culture special and meaningful — and this is still in our DNA today. We are proud that, for more than a decade, millions like you have trusted our award-winning recommendations by people who deeply understand what makes certain places and communities so special.
Increasingly we believe the world needs more meaningful, real-life connections between curious travellers keen to explore the world in a more responsible way. That is why we have intensively curated a collection of premium small-group trips as an invitation to meet and connect with new, like-minded people for once-in-a-lifetime experiences in three categories: Culture Trips, Rail Trips and Private Trips. Our Trips are suitable for both solo travelers, couples and friends who want to explore the world together.
Culture Trips are deeply immersive 5 to 16 days itineraries, that combine authentic local experiences, exciting activities and 4-5* accommodation to look forward to at the end of each day. Our Rail Trips are our most planet-friendly itineraries that invite you to take the scenic route, relax whilst getting under the skin of a destination. Our Private Trips are fully tailored itineraries, curated by our Travel Experts specifically for you, your friends or your family.
We know that many of you worry about the environmental impact of travel and are looking for ways of expanding horizons in ways that do minimal harm - and may even bring benefits. We are committed to go as far as possible in curating our trips with care for the planet. That is why all of our trips are flightless in destination, fully carbon offset - and we have ambitious plans to be net zero in the very near future.