A Tour of Historical Sites in Inverness, Scotland

What is now called Inverness was once home to the Pictish King Brude, who Saint Columba converted to Christianity around the year 565AD, and there has been a settlement here ever since. The city and surrounding areas are full of historic — and prehistoric — sites for the visitor to explore. Here are nine, spanning a huge range of time, but all within a short distance of the city itself.

The current building on the site was constructed in 1836 and houses the Inverness Sheriff Court. However, the hill has been the site of a
castle
since 1057, before the Norman conquest of England. Over time the castle was besieged, destroyed, and rebuilt, on several occasions. Currently only the grounds are open to the public. This is also the official start and end point of the North Coast 500, the long distance route around the north of Scotland.

The oldest building still used as a place of worship in Inverness, St. Mary's, the Old High Church, was built in 1770. However, St. Michael's Mount, the small hill near the
River Ness
upon which the church stands, has been used as a place of worship for a lot longer than that. On summer weekdays the interior of the church is open to visitors.
Old Gaelic Church/Leakey's Bookshop
Bookstore

Sited behind the Old High Church, this building at first glance looks like another place of worship. Indeed, originally it was the Gaelic Church, where the
Gaelic-speaking
worshippers would gather to give praise. However, it now houses the remarkable Leakey's, Scotland's second-largest second hand bookshop. The shelves and shelves of books add to the interior of the old church building, making it seem less austere than the outside hints at.
Dunbar's Hospital Building
Building, Church, School, Shop

On the opposite side of the road from the Old Gaelic Church is Dunbar's Hospital, one of the oldest standing buildings in Inverness. Built in 1668, using stones from Cromwell's Fort, this was originally an almshouse for the sick and the poor, then from 1687 until 1792 it was used as a grammar school. These days it is a combination of private houses and a shop.

Built in 1583, this is the oldest house in Inverness. Originally constructed as the townhouse of the famous Frasers of Lovat, the building is a good example of crow-stepped gables, known locally as "corbie-steps," corbie being the Scots word for crow. The building was restored in the 1960s and currently houses offices. There is a well known bench outside, perfect to rest your feet after walking around the city.
Blackfriar's Abbey
Church
Sometimes, when walking around an ancient city, there are clues to the past hidden in plain site. Friar's Street in Inverness is one of these. There is little remaining of the Dominican monk's friary that gave the street its name, apart from an octagonal column and an ancient effigy of a knight, now both in situated in a graveyard that is likely to contain the archaeological remains of the friary and many burials. This is a little known site, hidden down a back-street running parallel to the river bank and, although little remains today, it is worth a short detour if you visit the Old High Church and Leakey's Bookshop.

Visible from most of Inverness is the hill of Craig Phadrig, and this is the most likely contender for the original site of King Brude's settlement. It is a lovely walk through the woodlands, and offers fine views. There is little to see of the original Iron Age hillfort located here apart from some lumps and bumps at the top of the hill, but it is worth the climb to gaze out across the Beauly Firth and to the mountains, all the while imagining what life must have been like, living on this hill 1500 years ago.

Clava Cairns
Cemetery, Historical Landmark

This site, just seven miles from Inverness, needs little introduction to fans of
Outlander
. This is one of the main contenders for the site of Craigh na Dun, the standing stones where Claire tumbles into the past. In reality it is a 4,000 year old Bronze Age cemetery complex, with remarkably well-preserved burial cairns (mounds). The site was reused over time, with more burials and cairns being added. Several stones were carved with cup and ring markings, before being added to the structures. Set in beautiful surroundings, the cemetery is worth a visit, whether you are an Outlander fan or not.
Hugh Miller's Cottage
Church, Museum

Just a short drive north of Inverness is the former home of the 19th century geologist, folklorist, author and all-round polymath, Hugh Miller. The house is run by the National Trust for Scotland and contains many of Miller's possessions and, as such, gives a glimpse into life in the early Victorian era in Scotland. There is an attached museum, itself a Georgian Villa, and the cobbled courtyard and small garden are quiet and peaceful places to pause.
Hugh Miller's Cottage, Church Street, Cromarty

Culloden Battlefield
Memorial, Ruins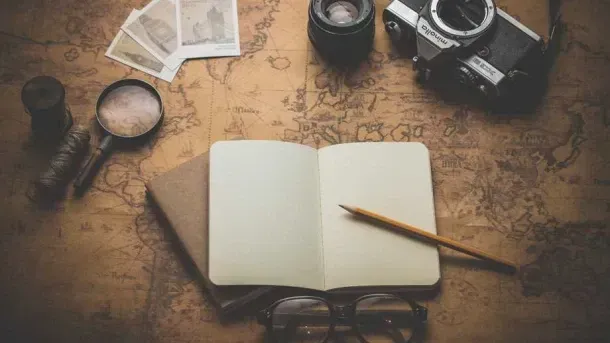 This is one of those rare places in the world where it is possible to see a site where the course of world history was changed. The 1746 battle, in which the forces of the Jacobite army and Bonnie Prince Charlie were defeated, changed things entirely for Scotland and, ultimately, for the British Empire and the world. This was the last pitched battle to be fought on British soil, and was swiftly followed by a brutal crackdown on
Highland
culture, marking the end of a way of life that had endured for centuries. The visitor centre is excellent, and the audio tour around the battlefield itself is haunting.
Volcanic Iceland Epic Trip
meet our Local Insider
Hanna
HOW LONG HAVE YOU BEEN A GUIDE?
2 years.
WHAT DO YOU LOVE ABOUT YOUR JOB?
It's the personal contact, the personal experiences. I love meeting people from all over the world... I really like getting to know everyone and feeling like I'm traveling with a group of friends.
WHAT DESTINATION IS ON YOUR TRAVEL BUCKET-LIST?
I have so many places on my list, but I would really lobe to go to Africa. I consider myself an "adventure girl" and Africa feels like the ULTIMATE adventure!
Every CULTURE TRIP Small-group adventure is led by a Local Insider just like Hanna.

KEEN TO EXPLORE THE WORLD?
Connect with like-minded people on our premium trips curated by local insiders and with care for the world
Since you are here, we would like to share our vision for the future of travel - and the direction Culture Trip is moving in.
Culture Trip launched in 2011 with a simple yet passionate mission: to inspire people to go beyond their boundaries and experience what makes a place, its people and its culture special and meaningful — and this is still in our DNA today. We are proud that, for more than a decade, millions like you have trusted our award-winning recommendations by people who deeply understand what makes certain places and communities so special.
Increasingly we believe the world needs more meaningful, real-life connections between curious travellers keen to explore the world in a more responsible way. That is why we have intensively curated a collection of premium small-group trips as an invitation to meet and connect with new, like-minded people for once-in-a-lifetime experiences in three categories: Culture Trips, Rail Trips and Private Trips. Our Trips are suitable for both solo travelers, couples and friends who want to explore the world together.
Culture Trips are deeply immersive 5 to 16 days itineraries, that combine authentic local experiences, exciting activities and 4-5* accommodation to look forward to at the end of each day. Our Rail Trips are our most planet-friendly itineraries that invite you to take the scenic route, relax whilst getting under the skin of a destination. Our Private Trips are fully tailored itineraries, curated by our Travel Experts specifically for you, your friends or your family.
We know that many of you worry about the environmental impact of travel and are looking for ways of expanding horizons in ways that do minimal harm - and may even bring benefits. We are committed to go as far as possible in curating our trips with care for the planet. That is why all of our trips are flightless in destination, fully carbon offset - and we have ambitious plans to be net zero in the very near future.