Top Speakeasies in London's West End

Sophisticated cocktails and a sense of the illicit were trademarks of 1920s Prohibition Era-drinking. Even though decades have passed since, speakeasies are still alive and well in London, with the West End now a mecca of hidden bars. Echoing the tucked away glamour of the Roaring Twenties, these elusive watering-holes are the perfect place to escape the tourist hordes.
Experimental Cocktail Club
Bar, Contemporary

A black door tucked away on bustling Gerrard Street marks the London branch of
Experimental Cocktail Club
. The winding staircase behind the entrance opens up to an impressive Chinatown townhouse, with three floors of opulent colonial décor, leather sofas and polished dark wood. Cocktails are innovative without being alienating and, for a price, you can order one of the vintage spirits behind the bar and sample a martini straight from the 1950s. Half the capacity is reserved for walk-ins, so booking isn't essential. After 11pm, a £5 cover charge applies, when the ECC turns from sophisticated bar to swingin' after-hours hotspot, in true 1920s style.
B.Y.O.C.
Bar, Restaurant, British

B.Y.O.C.
(Bring Your Own Cocktail) is a bar without the alcohol. Don't be disheartened – there's method to the madness. Visitors to this candlelit speakeasy pay £25 a head, bring a bottle of their favourite tipple, and for the rest of the night the drinks are free. An expert mixologist blends guests' spirit of choice with a range of bespoke syrups, spices, juices, bitters and more, to craft cocktails perfectly suited to individual taste. Expect five to six cocktails each across a two-hour booking.
The Blind Pig
Restaurant, Bar, British, European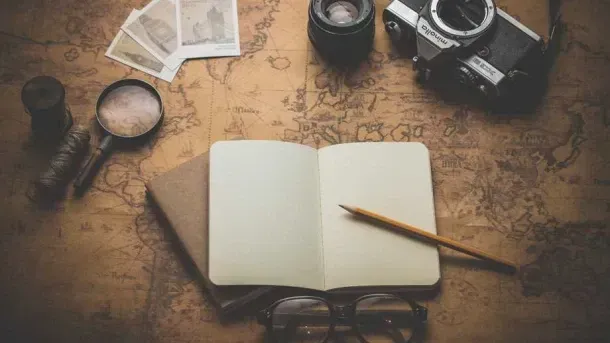 Known to those who love it as The Blind Pig, the man behind this hidden Soho gem is golden boy of the London culinary scene, chef Jason Atherton. This upstairs bar to his much-lauded restaurant, Social Eating House, boasts macaroni cheese and chorizo hot dog bar snacks straight out of a Michelin-starred kitchen. Marked by an 'Opticians' sign, and a blindfolded pig for a doorknocker, the Blind Pig's pervading sense of humour translates to drinks that don't take themselves too seriously. Try the recently returned Silver Screen, an old fashioned done with Coca-Cola bitters and popcorn-strained bourbon.
Opium Chinatown
Bar, Cocktail Bar, Restaurant, Chinese, Asian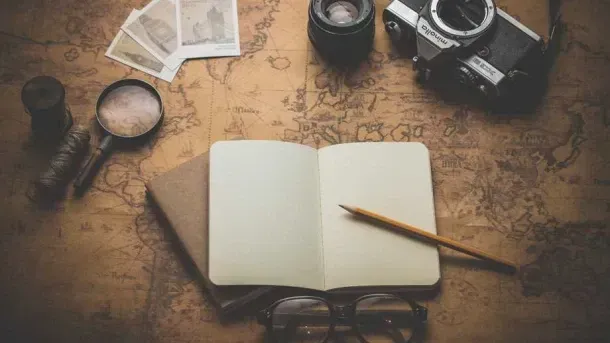 Located in a former Chinatown gambling den, Opium bar lies sprawled across two floors, behind an inconspicuous jade door guarded by a seemingly scary, but truly lovely doorman. Thanks to dry ice, the Eastern-inspired cocktails smoke as much as the incense burning in every corner, and steaming platters of dim sum are served alongside them until 2:30 a.m. Rife with hidden nooks, Peony bar opened in 2015 in one of Opium's secret rooms – a speakeasy within a speakeasy. The Emperor's Garden cocktail, a heady mix of gin, rice wine, cardamom, and ginger syrup, is a fitting reward for any who seek it out.
Bourne & Hollingsworth
Bar, Cocktail Bar, Steakhouse, Tea

Hidden down a flight of stairs in Fitzrovia,
Bourne & Hollingsworth
bar does teatime with a difference. The décor is the kind of post-war chintz found in the house of any granny worth her salt, complete with china cups and floral wallpaper. Only a cocktail menu and DJ booth reveal the Prohibition-style joke: This is a speakeasy masquerading as a tearoom, with a high-caliber range of whiskies and gins hiding in the teacups, blended with a range of tea-based syrups, and served alongside delicate finger sandwiches. A hit with in-the-know Londoners, booking is recommended to avoid disappointment.
Purl
Cocktail Bar, Bar, Pub Grub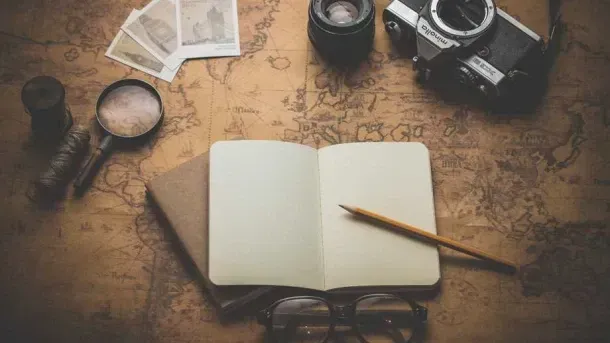 One of London's original speakeasies, Purl sets itself apart with a cocktail menu that aims for the extraordinary, and delivers it. The drinks have a definite foodie slant – the current flavour of the month sees woodford reserve and martini bitters served with a 'takeaway and set alongside a Purl slider' – and all manner of cutting edge culinary techniques are used to bedazzle drinkers, from infused airs and foams to liquid nitrogen. Look out for the black railings and easy-to-miss sign to find this Willy Wonka-esque cocktail bar.
Reverend JW Simpson
Bar, British
Created by the Bourne & Hollingsworth group, the
Reverend JW Simpson
bar is an homage to the ramshackle charm of proper vintage. Chipped paint and faded pastel wallpaper are relics from the previous occupant of the space – a certain Rev. Simpson, the man of the cloth who lived in the small apartment the bar now inhabits. The surrounds aren't much changed since then, aside from the addition of a few plush sofas and banquettes, and the effect is a speakeasy that feels like an intimate house party, with its own personal mixologists to whip up sours and slings at the table.
Freud
Cafe, Cocktail Bar, Bar, European, Vegan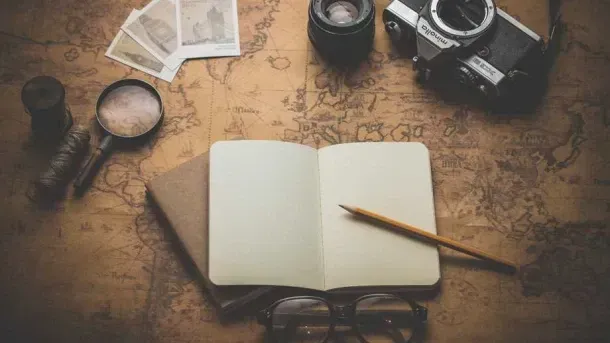 Legendary Freud bar has been serving drinks in a high ceilinged basement beneath Shaftesbury Avenue since 1986. A Soho institution, it buzzes on weekends, but is relatively peaceful on week nights, thanks to an entrance that hides it from those not in the know. Head down the inconspicuously signed steps and you'll find a laid-back antidote to London's high-style clubs, with a resident crowd of cool kids, art exhibitions on the walls, and a subtly industrial feel. The drinks match up to any West End cocktail-lover's standards, but are fantastically well priced, starting at £5.50 and never going above £8.60.
Cellar Door
Bar, British, Vegetarian
Neon purple lights mark the steps descending from Aldwych's pavement to
Cellar Door
, an intimate bar described as, '1930s Berlin meets New York basement dive.' Converted from a Victorian public loo reputed to have been frequented by Oscar Wilde in his Theatreland heyday, Cellar Door now hosts live Cabaret and Burlesque acts every night in a venue that seats 60 but is somehow never cramped. Promising oodles of vintage debauchery, the champagne cocktails are odes to French icons, the toilet doors only cloud over when locked, and you can order snuff behind the bar.
Milk & Honey
Bar, Cocktail Bar, British

Reputedly the best cocktail bar in London, getting into
Milk & Honey
is no easy feat. A highly mysterious members-only club, non-members can book a table for a maximum of two hours before 11 p.m. The jumping through hoops is worth it however, as once found, Milk & Honey is the promised land for cocktail lovers, with flawlessly executed classics and effervescent champagne tipples. A speakeasy of sophisticated tastes, remember to stick to the rules if you make it in: no name dropping, no shouting, and gentlemen must always remove their hats.
Cocktail Trading Company
Bar, British
Andy Mill, Elliot Ball and Olly Brading, three talents of the London bartending world, are behind
Cocktail Trading Company
, the experimental bar under Soho's Central & Co. Already tipped to become one of London's top bars, the adventurous menu features the likes of lavender-and-chamomile-infused Bols Genever and smoked marshmallow syrup. Cocktails come served in 'Wellies' boots, Chinese takeout boxes, and custom-made bells among other things, but behind the fun lies a commitment to quality that makes the Cocktail Trading Company so worth visiting. Best get to this Soho gem before word gets out.
Volcanic Iceland Epic Trip
meet our Local Insider
Hanna
HOW LONG HAVE YOU BEEN A GUIDE?
2 years.
WHAT DO YOU LOVE ABOUT YOUR JOB?
It's the personal contact, the personal experiences. I love meeting people from all over the world... I really like getting to know everyone and feeling like I'm traveling with a group of friends.
WHAT DESTINATION IS ON YOUR TRAVEL BUCKET-LIST?
I have so many places on my list, but I would really lobe to go to Africa. I consider myself an "adventure girl" and Africa feels like the ULTIMATE adventure!
Every CULTURE TRIP Small-group adventure is led by a Local Insider just like Hanna.

KEEN TO EXPLORE THE WORLD?
Connect with like-minded people on our premium trips curated by local insiders and with care for the world
Since you are here, we would like to share our vision for the future of travel - and the direction Culture Trip is moving in.
Culture Trip launched in 2011 with a simple yet passionate mission: to inspire people to go beyond their boundaries and experience what makes a place, its people and its culture special and meaningful — and this is still in our DNA today. We are proud that, for more than a decade, millions like you have trusted our award-winning recommendations by people who deeply understand what makes certain places and communities so special.
Increasingly we believe the world needs more meaningful, real-life connections between curious travellers keen to explore the world in a more responsible way. That is why we have intensively curated a collection of premium small-group trips as an invitation to meet and connect with new, like-minded people for once-in-a-lifetime experiences in three categories: Culture Trips, Rail Trips and Private Trips. Our Trips are suitable for both solo travelers, couples and friends who want to explore the world together.
Culture Trips are deeply immersive 5 to 16 days itineraries, that combine authentic local experiences, exciting activities and 4-5* accommodation to look forward to at the end of each day. Our Rail Trips are our most planet-friendly itineraries that invite you to take the scenic route, relax whilst getting under the skin of a destination. Our Private Trips are fully tailored itineraries, curated by our Travel Experts specifically for you, your friends or your family.
We know that many of you worry about the environmental impact of travel and are looking for ways of expanding horizons in ways that do minimal harm - and may even bring benefits. We are committed to go as far as possible in curating our trips with care for the planet. That is why all of our trips are flightless in destination, fully carbon offset - and we have ambitious plans to be net zero in the very near future.